More stuff!!!
I'll start out with my Avalonians. After the Zupponn Mining Co. has had such a large part in Semaj's storyline, it felt wrong to not have a group of these guys on hand. Also, the fact that I had a bunch of blue torsos and that I needed some Third Alliance factions made the decision to create these guys easier. In the middle, there are 6 standard Avalonian infantrymen with rifles and the Avalonian captain who wields a Tommy Gun and carries a flag to boost morale (combat rolls). On the right are the 2 Avalonian heavies, wielding a minigun and a hand cannon. On the left are 4 spies with katanas.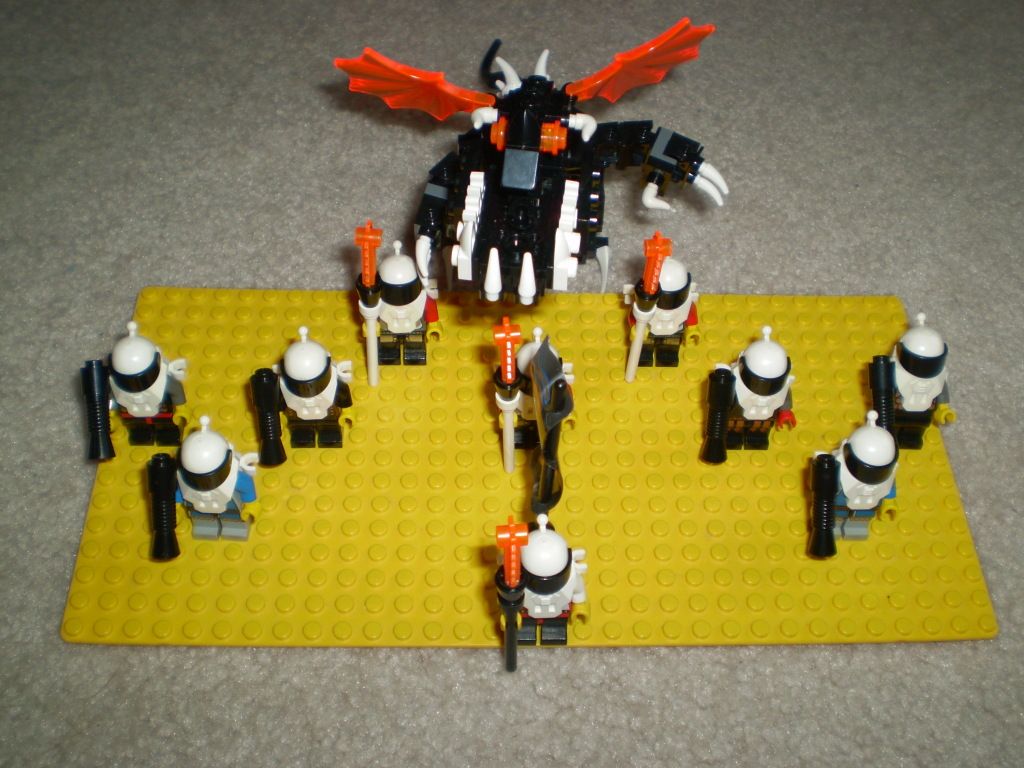 '
Here again, I will show the update I made to the Order of the Holy Dragon, which was the addition of the dragon itself. I've really been liking the inclusion of
OT
to the black and white color scheme.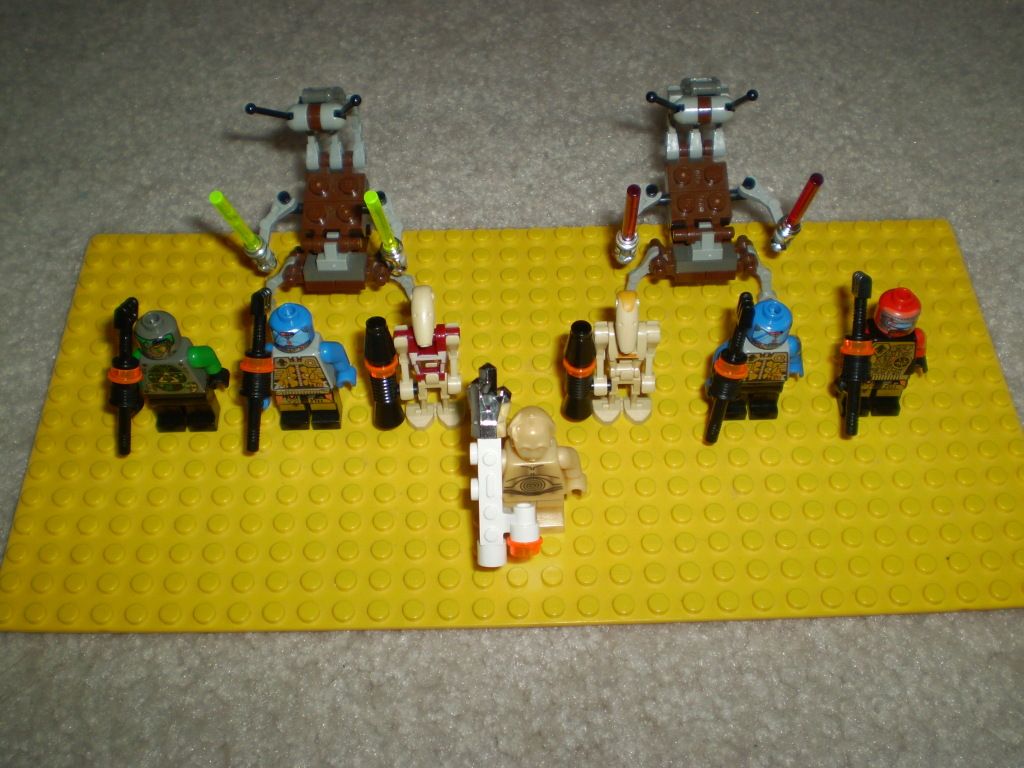 Here is a group of robots I had laying around. I was thinking that they could be Briktoid Automata soldiers, so I armed them with weapons that I've seen Third Alliance troops wield. The 2 big robots in the back are about as strong as a hardsuit soldier (I use officer stats for both). The leader of the group is C3PO, although a more clever name would be preferable.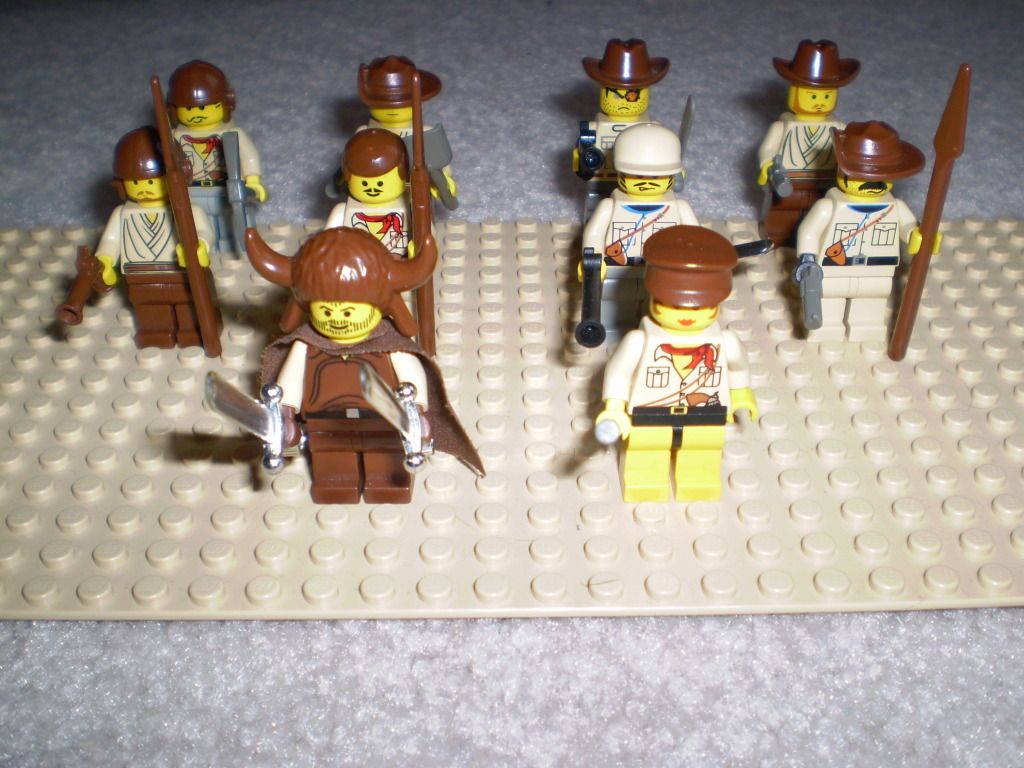 Lastly, we have some new faction that I made when I noticed that I had a bunch of tan torsos. The leader is the dude in the buffalo hat, who wields 2 swords. Next to him is some Warhead-inspired chick who is armed with a stick
. The rest of the troops are armed with a mix of guns and close combat weapons. I have no clue what this faction is or what it's purpose is, but if anyone has any suggestions, they would be welcome.
Hopefully in the near future I will be able to acquire some new equipment for my Scythians and/or some more baseplates, as I'm trying to gear up for another forum battle this summer and have it be bigger and better than my previous one.