I realized it's been a long while I've pulled some of these out of the coffin and a lot has changed. Sooo, first off, the white dragon knights:
I've added some troops from leftover and new parts mostly because I didn't like how fast they were knocked out of the game in BitS.
Spearmen form the main addition.
A few crossbowmen, and Garth with his officers. Feathers and shields were distributed accordingly to create a more unified look.
Dragons now have mounted archers on top because any melee-armed troops turned out to be rather useless because of a (lack of) reach. I really like how my new flags add to their look.
Next, a group of Woad Elves (essentially half-elves). These were originally going to be a slightly bigger and better equipped group, but this is how they turned out.
Not much difference in weaponry - it's not that useful for such a small unit. Half of them have elf swords to cover the other group from cc. If I have enough capes I could give all of them swords.
I know I've only just posted them, but I've changed a lot of parts for the Falx around again. This is the newest unit: marines. Double sabres because I'm trying to rid most armies of gunpowder. This is the only remaining unit that might still double as Inquistadores.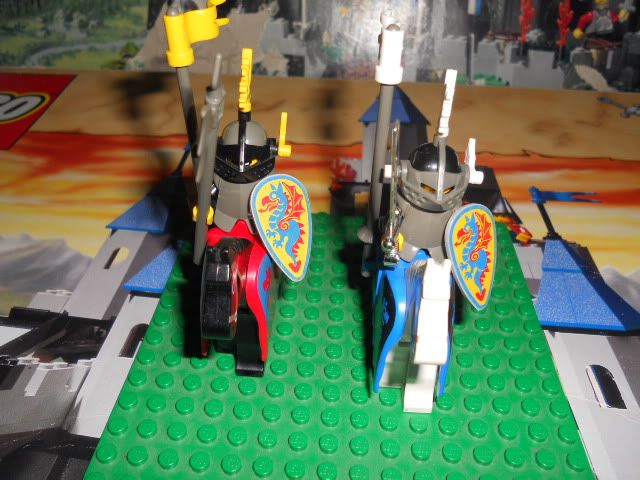 Dragoons.
Mysterious warriors, they're as commonly seen as they are understood - not very often.
Not the whole force, but I'm changing the look of the Golden Lions 'cos I have a knack for combining old parts with newer stuff.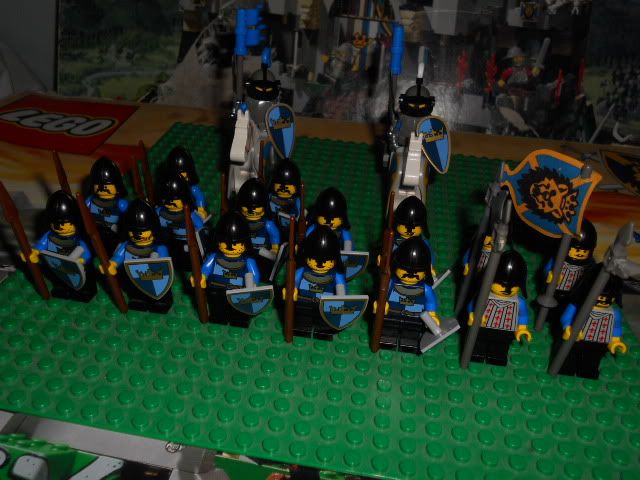 This happened because I wanted my Urban Guard which is essentially just a militia town watch to look less shiny and expensive to field, as opposed to the Goldcloaks from GoT. It always bothered me that people in those books were complaining about the cost of the City Watch, I was like
Well Don't Give All Of Them Gold Cloaks Then!
That aside, added are Rune(?)Knights and some extra infantry.
I think they look far more believable as a city militia now. As a bonus, they're unique now and not Fantoria of Medivo copies, which makes the whole thing feel a little bit more real imo.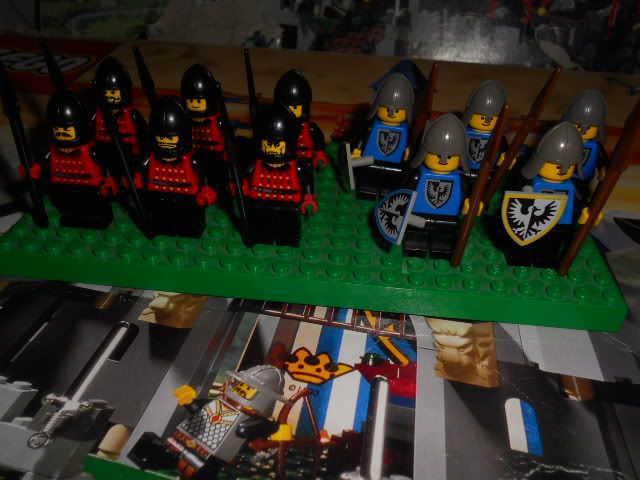 Not much going on here, just some much-needed extra infantry for the Crimson and Eagle Knights.
And a few Bodyguards, which I nearly forgot.
The Magus Guild, who have once again undergone some colour switches. Most of all I like the new battle mage.
Some Starcapes I put back together. Using them as undead just wasn't working out. They're slightly more heavily armoured now.
And the Wolfpack have gone back to their roots. They were never very effective as hybrid rangerknights and now they're serving alongside the Dragon Knights have realized they're making fools out of themselves by pretending to be knights. Also, now there are
moar
of them!