Yeah, so heres my army. Took me about two weeks to make, including time to scrape off unwanted body decals to get the pure white suits all my men wear. Absolutely no vehicles made so far, but plans are being dran up as we speak (post). Enough blaberin from me, here they are!
Group charge, screaming their battle cry: FOR THE HOLY ONE!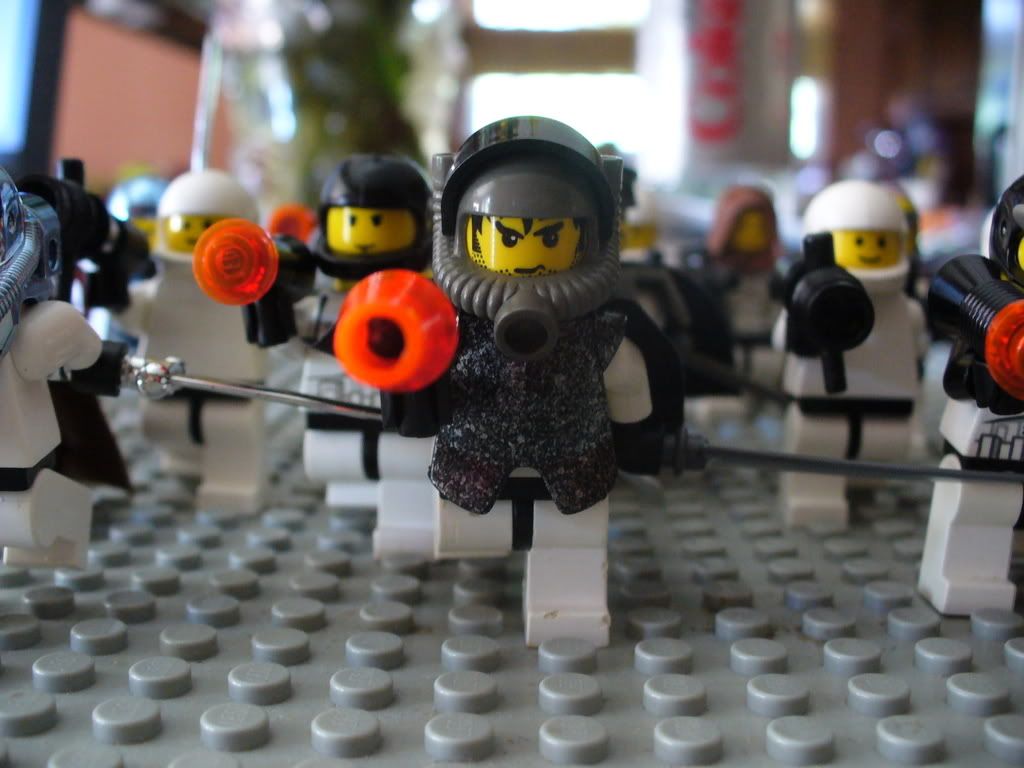 Hero, Brother Alexander, and his two heavyarmored bodyguards.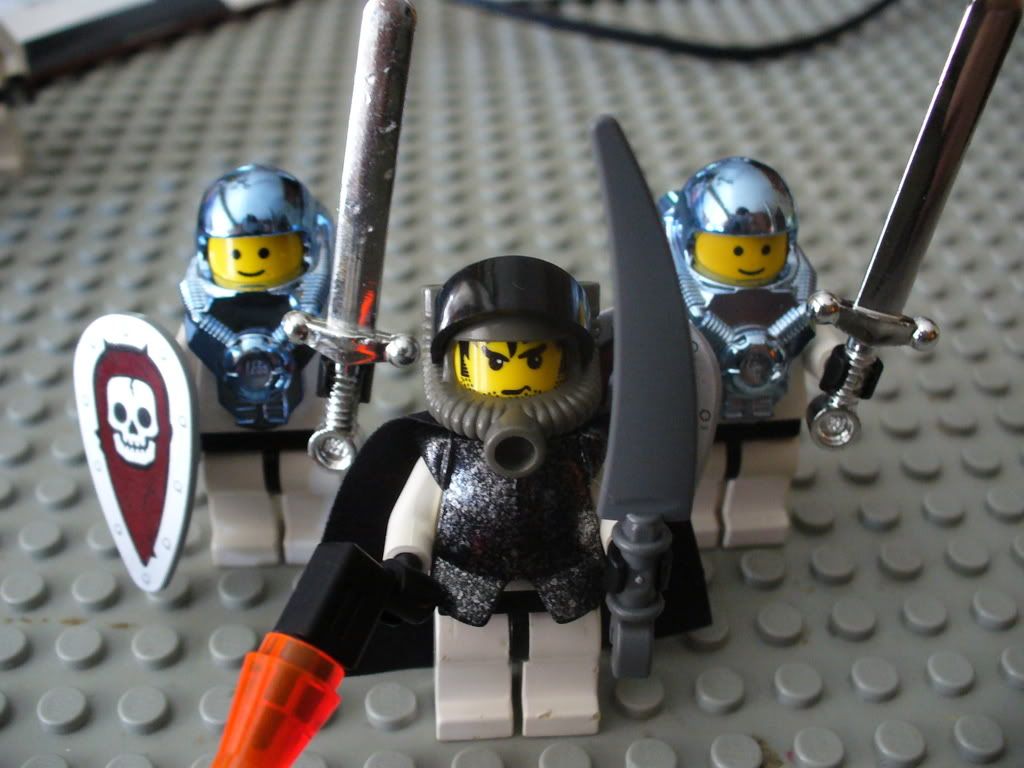 Tactical squad armed with GAR-SR (Gyro Assult Rifle-Steel Rain Pattern)machine guns, a HAG RPG Launcher, and Com-Link specialist for recieving and transmitting orders. Lead by Brother Michael (Commissar looking guy in the middle)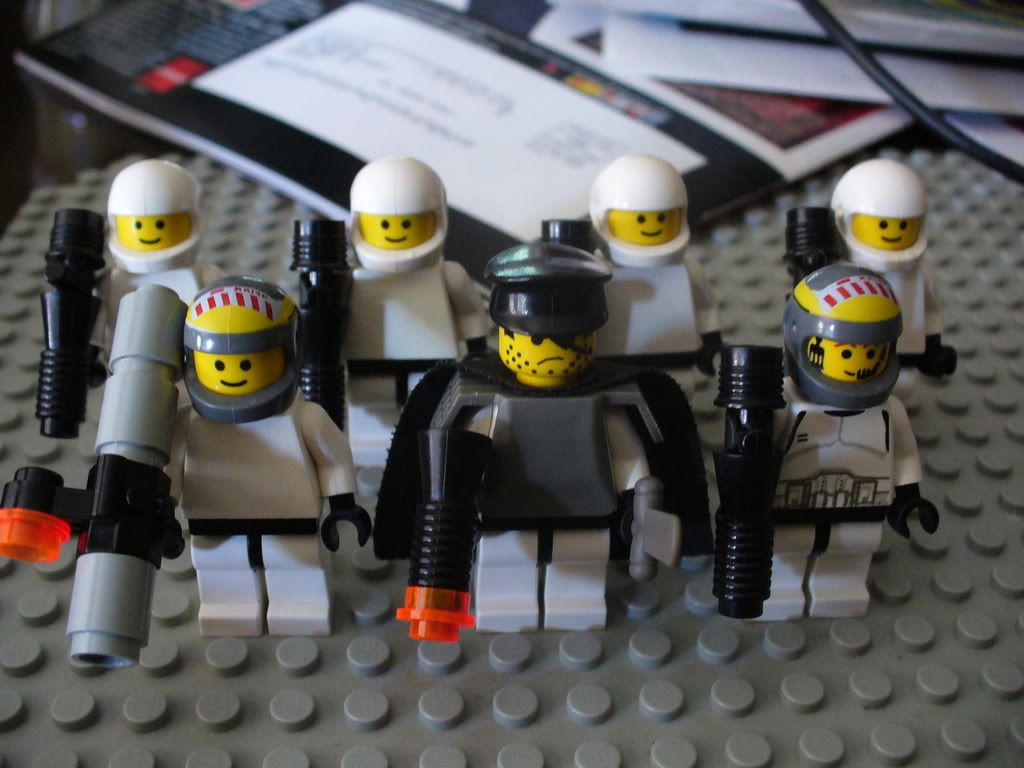 Jumptroops, armed with plasma pistols, shortswords, and jump packs. Lead by Brother Icarus.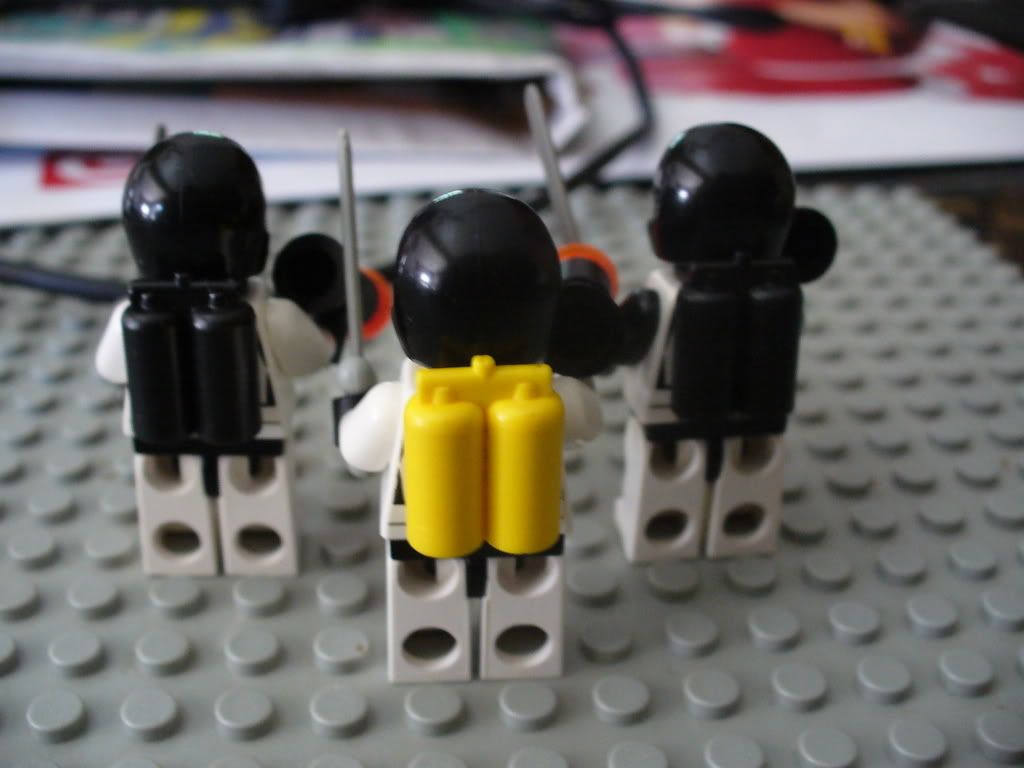 Specialist troops. From left to right: Brother Anthony(Medik), Brother Shade(Sniper), and Brother Mincus(Psyker, same as Psykik)
And as a little treat, two things I made for an upcoming campaign I plan to create. First one is a Harvester, used to, well, harvest stuff (mostly minerals). The other is a Darkling (based off of the new MMO Lego Universe coming out next year).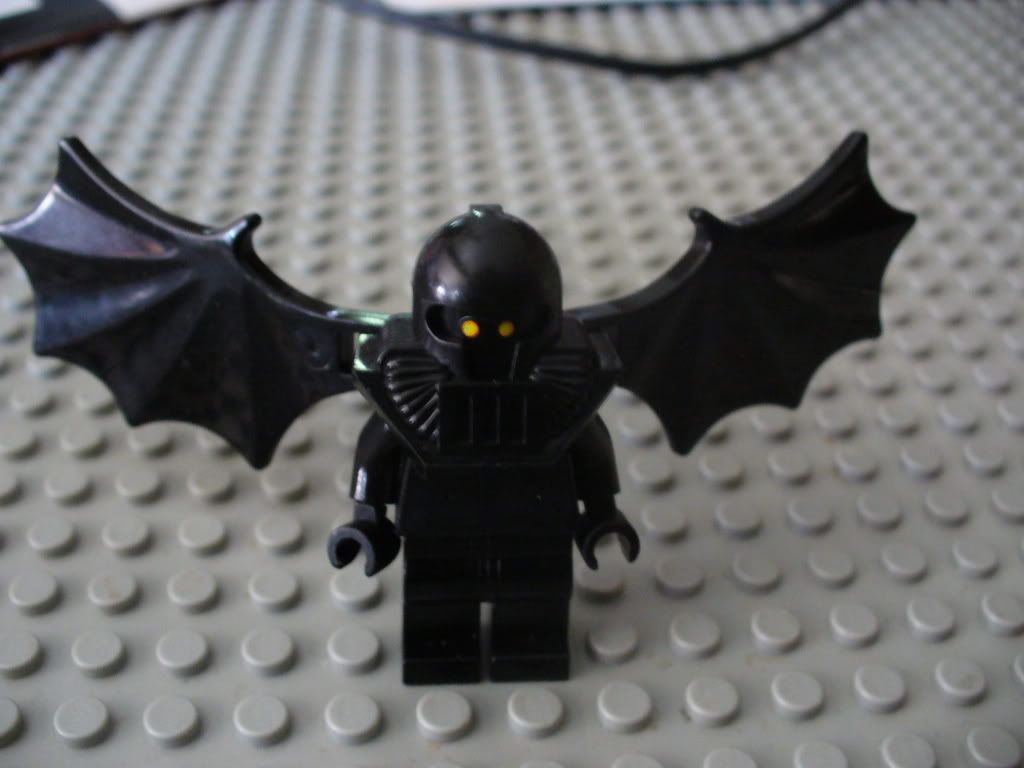 Comments and Critiques welcome! -Soldier