I decided that my viking village needed some remodeling so I scrapped it and rebuilt it from the ground up. This is what it originally looked like:
This is what it looks like now: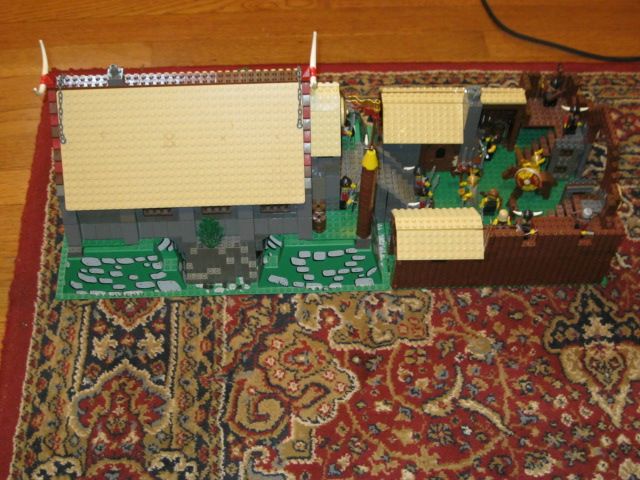 While the overall layout is similar there are some key differences. One of them is that it now splits into 2 sections, which makes it easier to move the village.
This is the lower half originally:
This is what it looks like now,it's slightly bigger has more space inside: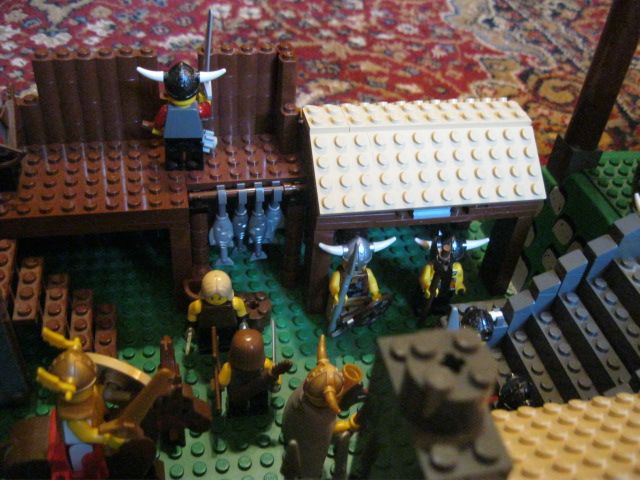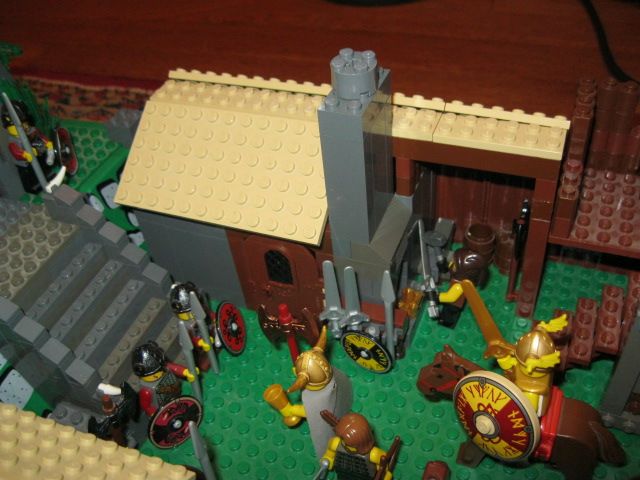 This is what the longhall looked like: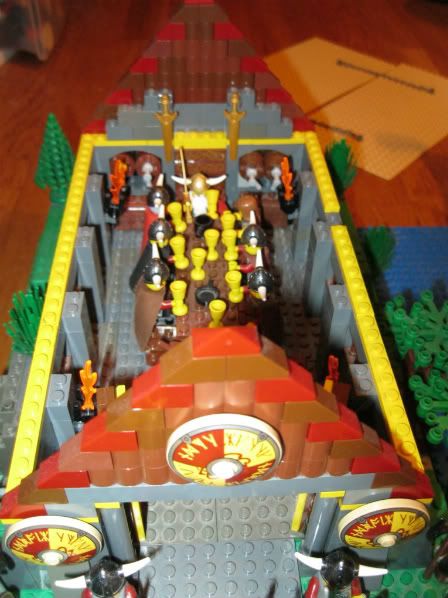 This is the longhall now: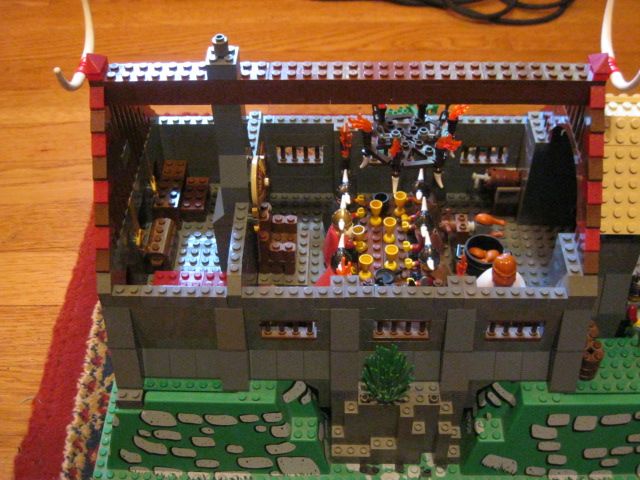 The view from the front:
In addition to being slightly bigger, the new longhall also has a bedroom: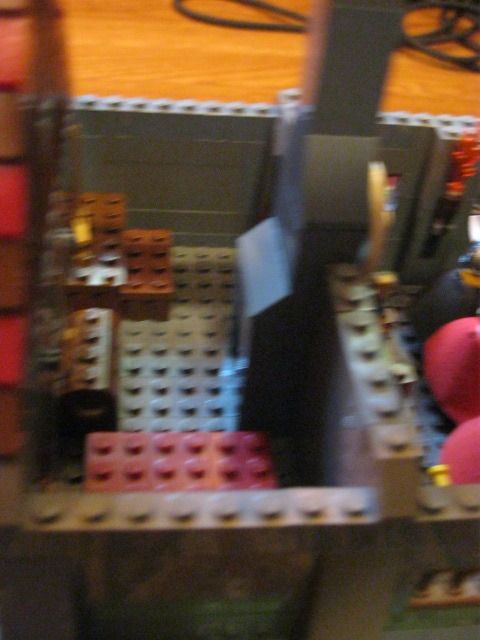 It also has a badass chandelier:
The back of the longhall: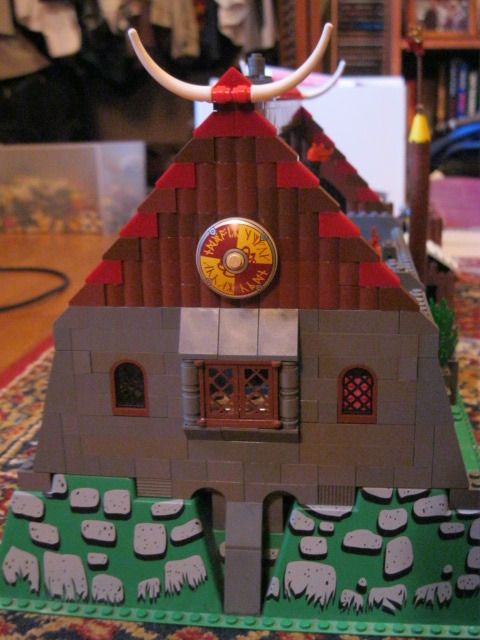 Aln Redaxe, the viking champion/demigod, has also been updated to reflect his badass nature: