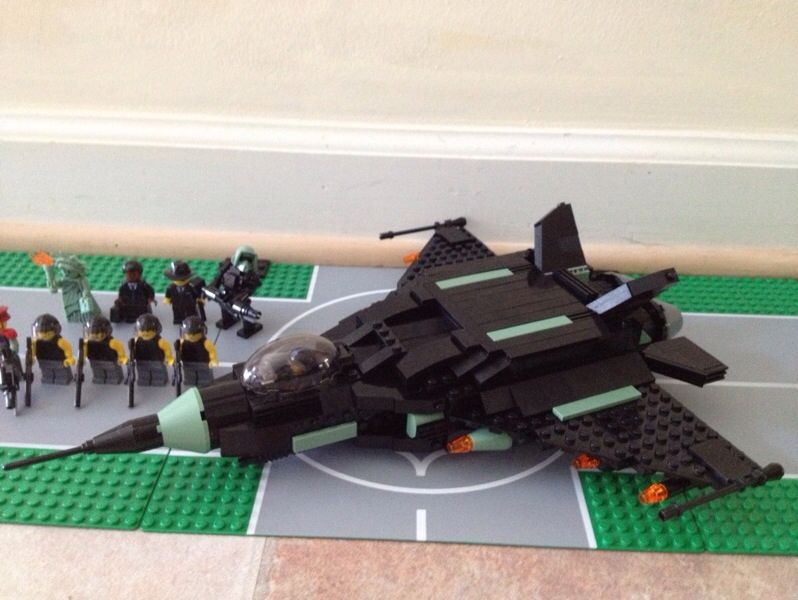 The United Systems Alliance would like to present its replacement for the aging fleet of Consuls-the Demarché Fighter-Bomber. It is much larger than its predecessor, and features up-to-date modern technology.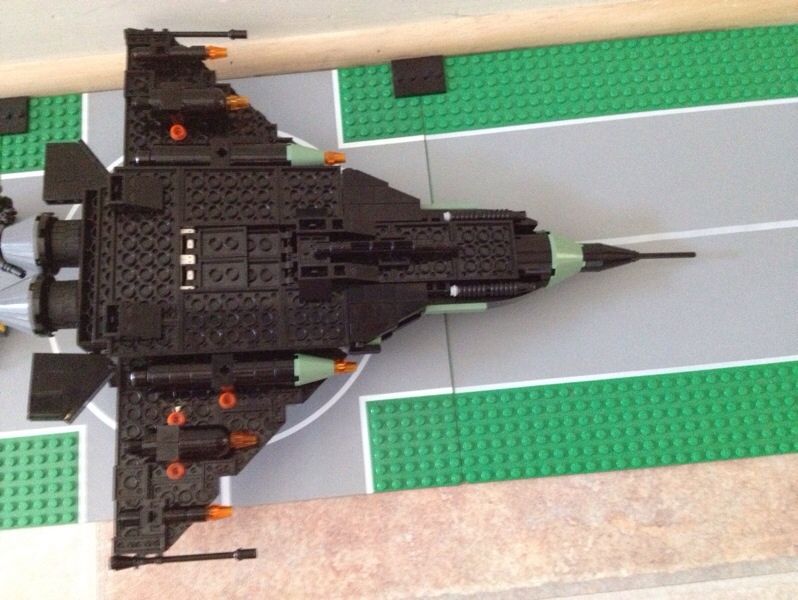 It also packs a much larger punch than its predecessor-the two size 4 missiles on the sides can each destroy an area equivalent to a jumbo grey baseplate (48x48). Although the F61 was primarily designed to combat vehicles and other fighters, there are two light machine guns underneath the cockpit in the event the fighter needs to engage infantry. Overall, the fighter equips with 6 missiles and 5 guns. Also, there's a bomb bay but it needs a bit more work before becoming fully functional.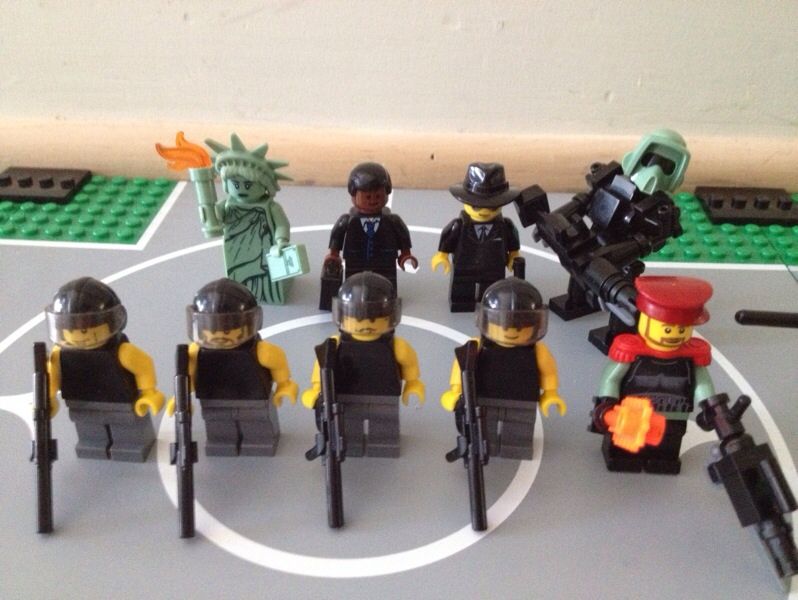 A small squad of USA infantry led by a Red Beret, with a hardsuit, secret service man, B'lack Obama and the USA champion Lady Liberty in the back.
4th wall crap: I was saddened to hear Silent-sigfig demolished all of his lego creations, including the United Systems Alliance, so I was determined to revive such an awesome faction and began amassing sand-green. I think I succeeded in pulling off the look. Also, this might be larger than anything silent made such to the point that I thought about scrapping it and turning it into a gunboat or torpedo frigate. If there's a lot of support for this I will buy more sand green and make a new USA tank.