More surprising than Brickviller not building a tank.
This is the Tigre, a new support unit for the Inquistadores.
I know you're used to the red and black colour scheme, but I also use tan for the Inquistadores because it makes more sense. Red is an awful colour for camouflage.
It has one main gun and two rocket launchers.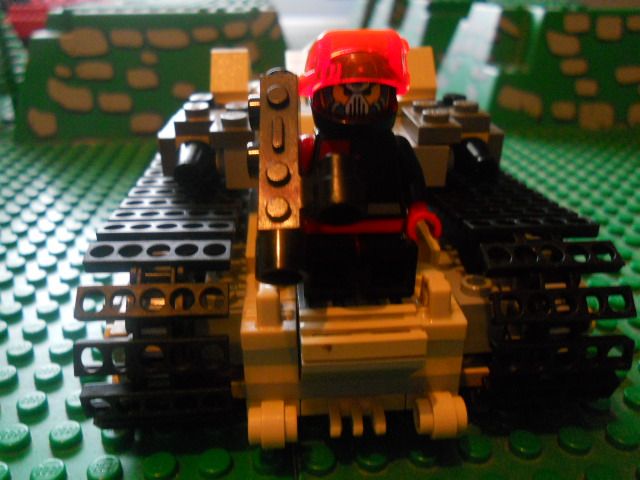 Room for one, if necessary.
The Tigre has yet to be field-tested. Hopefully this'll happen soon