You thought the Neo-Prussians were dead? Well think again!
First of all, yes, that light blue piece looks funky, I thought I had 2 of those in light grey, but I don't, so sue me (although blue
is
part of the Neo-Prussian's colour scheme, I don't think it fits here). Will be fixed (some day).
The Schattenläufer is a speedy and agile, versatile combat walker suited for scouting and supporting infantry squads.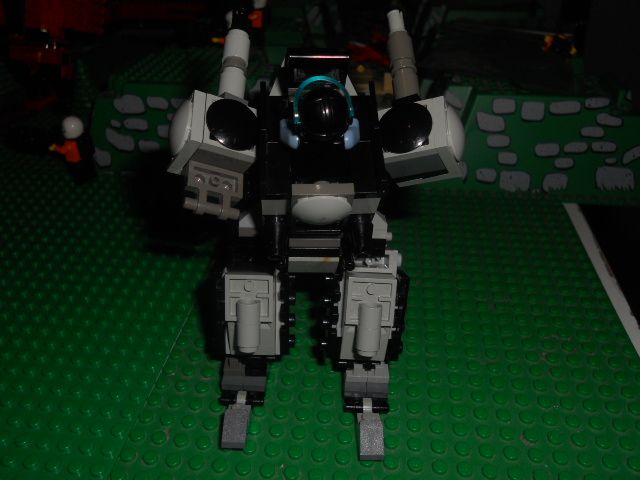 By this pic I'd removed the ladder you saw in the first pic: it helps the pilot to get up and down, but is removed prior to combat for obvious reasons. He can always get down by sitting the mech down. Also notice the thrusters, they allow it to make short leaps.
The guns can be adjusted to fire at different heights / angles.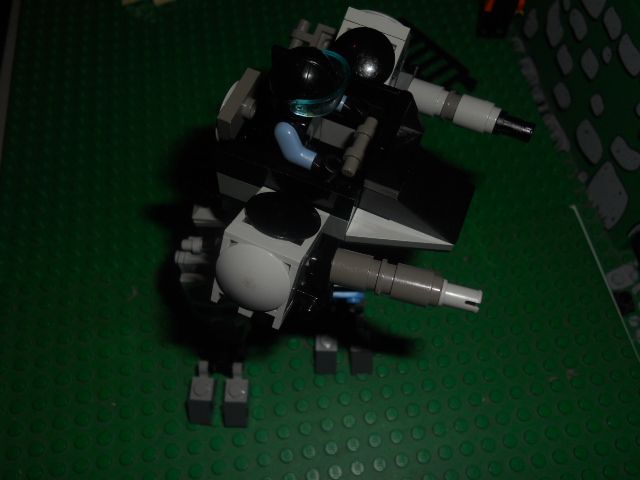 And of course I've attempted to create some cover for the pilot so he's not over-exposed, she should be difficult to hit, but is still advised to utilize the speed of the walker to make a difficult target in situations where things get too hot.