Using a borrowed camera...
These guys have had a bit of an overhaul since they got slaughtered in Killing Time.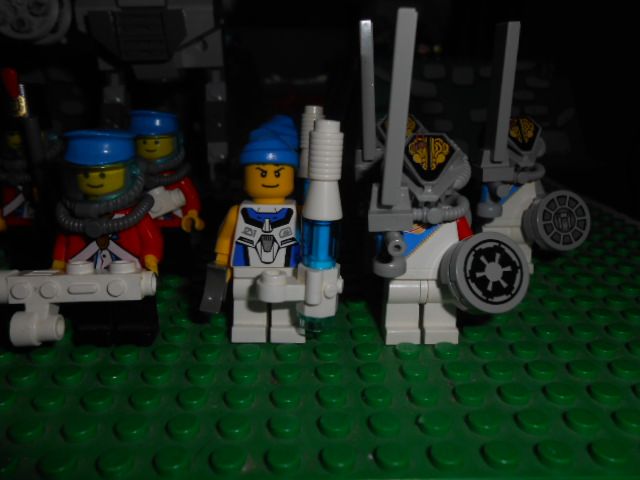 The All-Rounders didn't get to shine but are still there because they are awesome (and expensive...), the heavies are now Rogues (less armour, more skill), and they have snipers.
The Guardsmen are essentially the Britannian equivalent of Jaegers. Sir Rolys the Dashing returns to command, and next to him is Lieutenant Francis of Bragsey.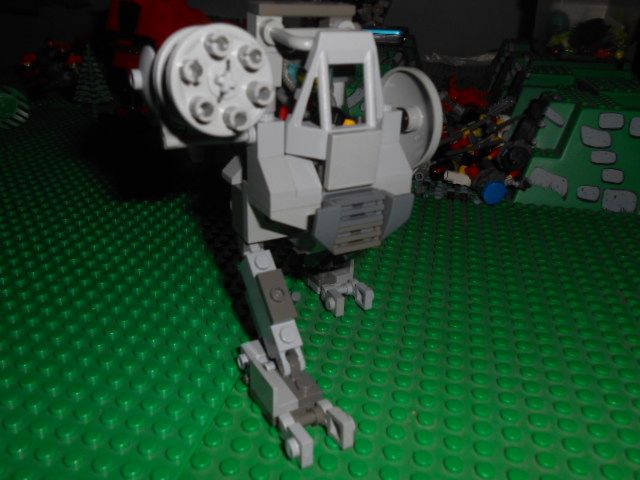 The most important addition, however, is this gatling walker.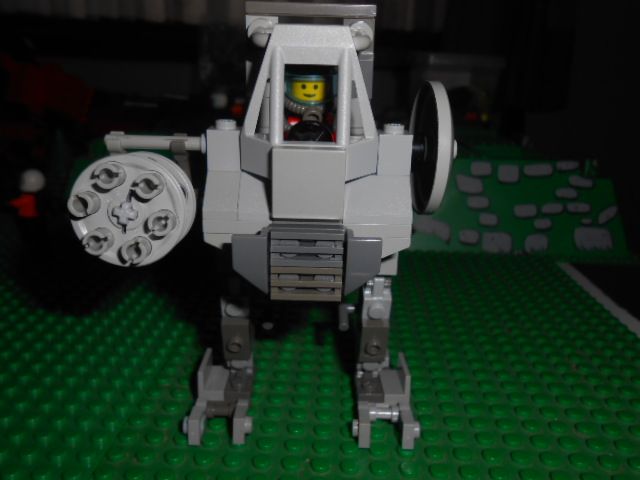 Brittanians are behind on the latest mechnology, but that doesn't mean the adjustable steam gatling no longer packs a punch.
It's quite fast, devastating against infantry and useful against light armour, if not very durable.
The pilot is quite well-protected, he just has to make sure no one gets behind him.
I had little to base myself off because the amount of Brittanian MOCs has been rather low since they emerged, but I think this thing fits them pretty well. I'm happy I finally built them something because having a MOC, even a simple one, immediately makes even a cameo faction over 9000 times cooler imo.