19th Timber
The Mountainhomes want the following from us:
It seems that toys would be a simple and lucrative business.
21st Timber
Hell yeah.
4th Moonstone, Early Winter
LOOK! LOOK! I'M A BLOODY GENIUS!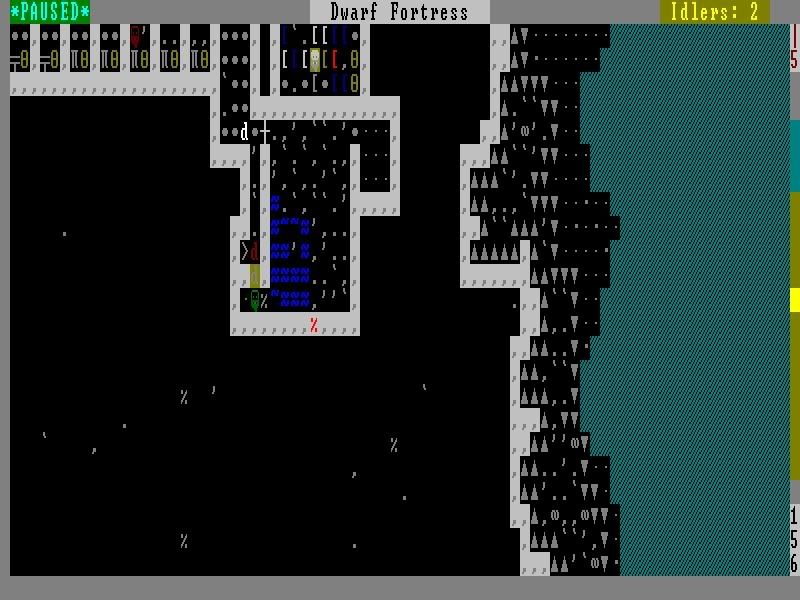 5th Moonstone
Now we'll just wait for the water to evaporate, and then we can start farming.
13th Moonstone
The fortress has received a few improvements by the entrance: A number of cage traps by the door, a shortcut built outside the mountain providing easier access to the western workshops, and the noble rooms have been smoothed up.
23rd Moonstone
Another kobold coward approached our fortress today, but fled when spotted. We have planted the first seeds in our new farms, and there is an air of optimism in Razorcaught.
24th Moonstone
The kobold came back today and got inside, but Zuglar the Hauldwarf spotted it and screamed, making the vile creature retreat again.
5th Opal, Mid-Winter
The year is drawing to a close, and so my thoughts turn to the future. With the threat of starvation averted, we need some other way to pass the time. I often find myself pondering the magma pipe near the fortress. Where does it lead? What is the world like below all the magma? Are there beings there other than the fire imps? Maybe dwarves? I want to know. Therefore…
…we must go there.
Simply jumping into the magma is not an option, even if you wear three rope reed cloaks on top of each other. We must build a vessel able to withstand the heat and pressure at the center of the earth. If this project succeeds, Razorcaught will make history as the first fortress to contact the civilizations from the magma!
19th Opal
It is a great day today, for the first crop has grown in our new farms.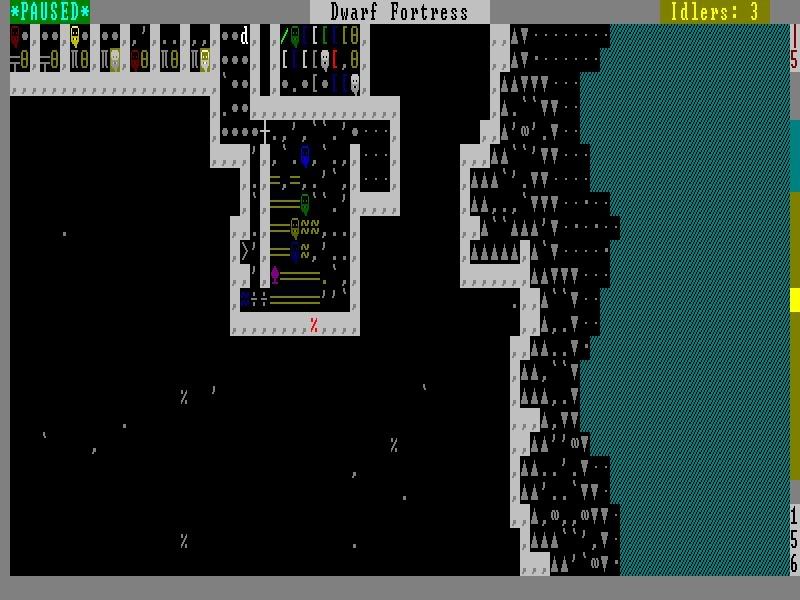 12th Obsidian, Late Winter
I have not been able to write for some time now, since I have been busy designing the release mechanism for our magma vessel. But now I think I have it. The vessel will be held in place by a bridge and some supports, which can both be opened remotely from within the vessel.
1st Granite
The new year is here, and we have started constructing the actual vessel! "Vessel…" it is becoming increasingly clear that we need a good name for it.