Scottsman and 501stCadians start digging into the hillside, while Keldoclock cuts down some trees. We must work quickly, before -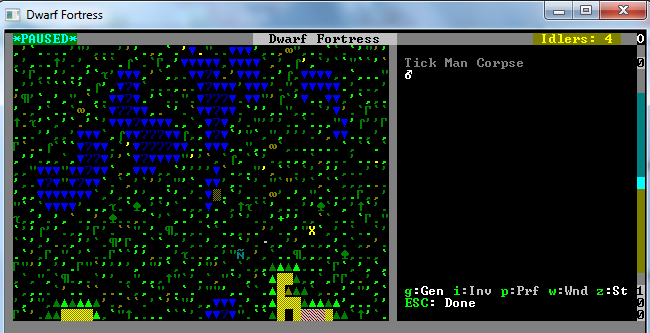 - oh shit.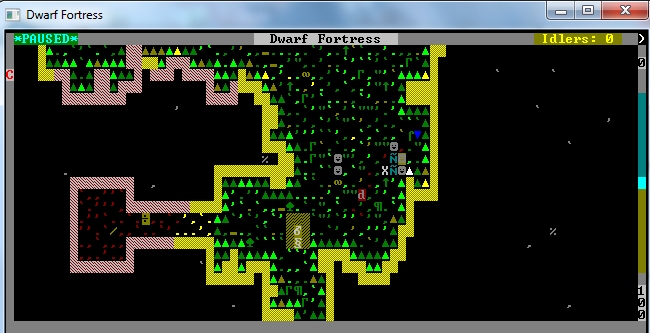 Everyone is drafted, and the zombie tick men are killed, but we lose our war dogs.
After frantic manouvering and killing of some reraised corpses, everyone gets inside, enclosed safely behind a wooden palisade. We even managed to get some goods inside: one pick, an anvil, some meat and fish, plump helmet spawn, and lots of booze!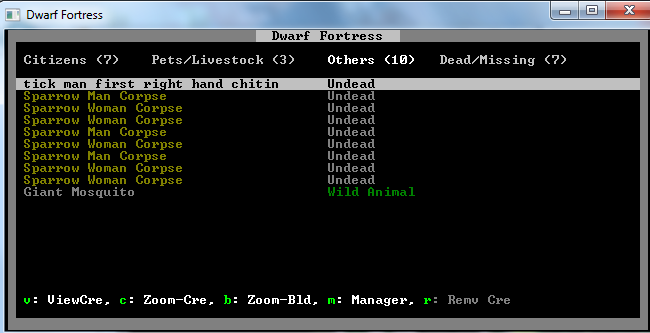 I don't think we should go outside anymore.
Kill list
501stCadians
3 zombie tick men
IVhorseman
1 zombie dog
1 zombie tick man
Runs
1 zombie tick man