The Astichen War: Battle For The Black Portal - BALEETED
Posted:
Fri Nov 05, 2010 12:34 am
TOP THREAD:
http://www.brikwars.com/forums/viewtopic.php?t=5826
TURN ONE:
http://www.brikwars.com/forums/viewtopi ... 375#135375
TURN TWO:
http://www.brikwars.com/forums/viewtopi ... 536#135536
TURN THREE:
http://www.brikwars.com/forums/viewtopi ... 951#135951
________________________________
the war is takeing place in the north of THE KINGS LANDS in a place called ASTICHEN.
AUTUCIMIANIANS [humans] .
Kings Men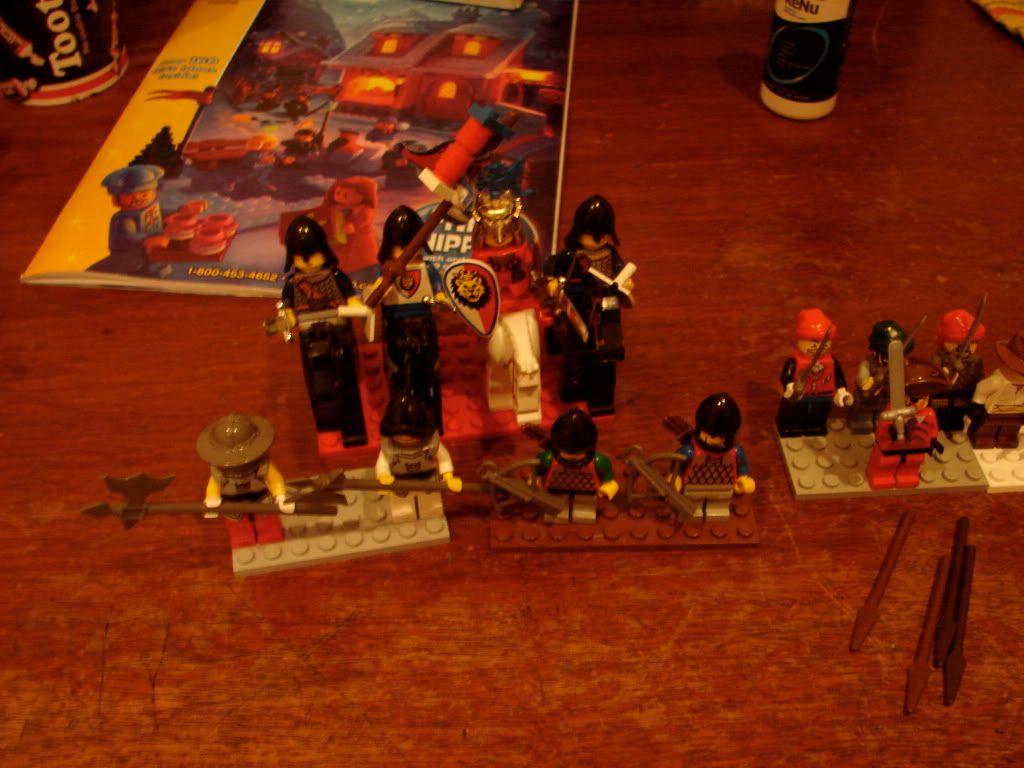 prince Cazora and his tusted Crown guards, Xilan beserkers and ixperial cross bow men. they make up the elite of the kings north army
Irregulars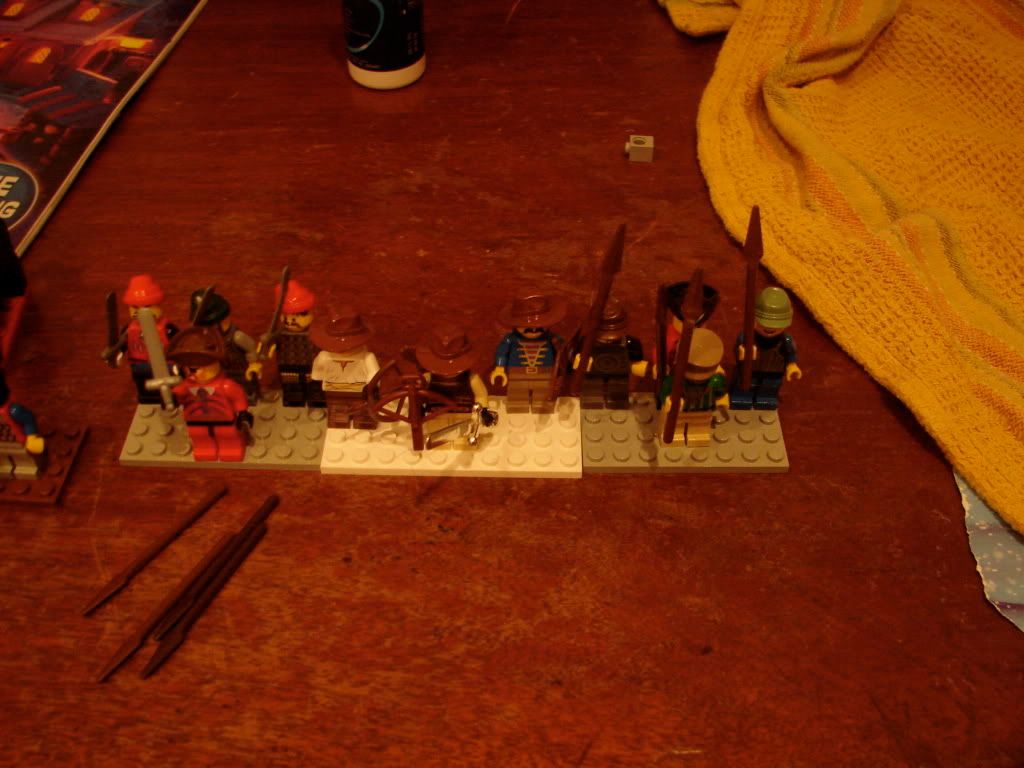 lead by the captain Lanus the iregulars make up the bulk of the kings northern army.
most of the men are locals who are very determined to defend their land.
THE SWELL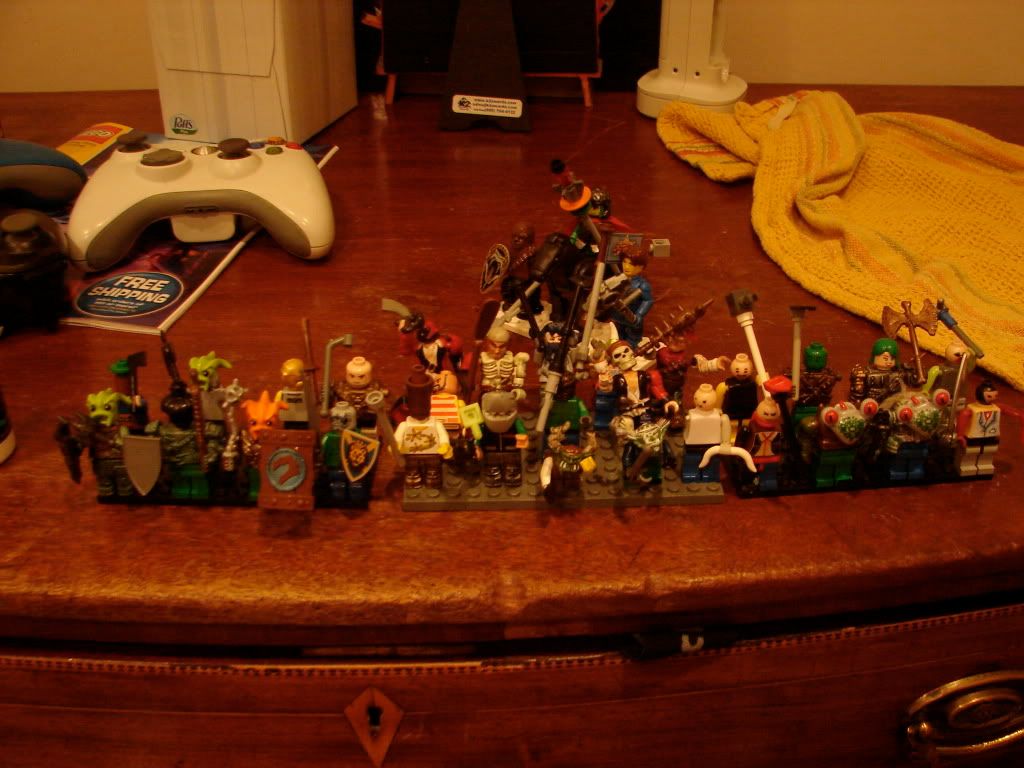 The teaming Hoards of nega abominations brought to Astichen through festering portals opened by the Sorcerer TIM. TIM has made a pact with NEGA BLOKTRIX. TIM gets the ASTICHEN and NEGA BLOKTRIX gets another way into the universe.
FALX
A empirer that uses portals into new worlds and advanced tech to expand it's territory. it is lage and hungry. and it was set The KINGS land in i'ts sights.
the Death seeker squads are sent out to form beach heads for invasions. this one lead by Captain Gralux has a reputation for wholesale slaughter, insanity and undying loyalty.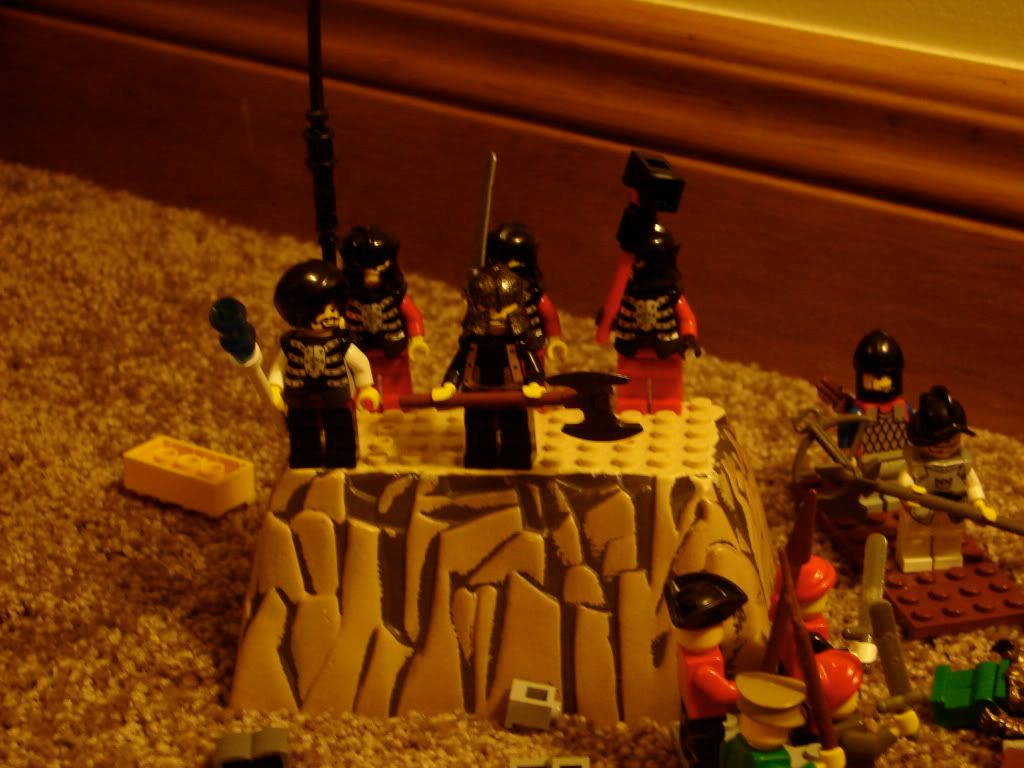 Kings Men: FISH!!!
Iregulars: Mr.FDR
The FALX: bragalot
The Swell: LrdofBricks
S.F 1: runs with legos
S.F 2: Killer Karetsu
S.F 3: casundrud
thats all for now
KILL CHART
THE KINGS MEN
K: 5
D: 3/8
IRREGULARS
K:8
D:4/11
THE SWELL
K:2
D:15/23+6
THE FALX
K: 4
D: 0/5
from turn 3