[HH] Dunes of Blood
Posted:
Sun Oct 28, 2012 6:12 am
'Hello! My name is Cogni Copperflux, dwarven explorer! As you recall, my last adventure left me stuck in the deserts of
Nekehara
, after my party was ambushed and slaughtered by undead. I barely got out of that one alive! Luckily, my courier rat reached its destination, and a more considerable force was sent to save me! I'm sure nothing can wrong right now...'
'Me and my big mouth. Looks like they are still upset about that crystal. Well too bad, I'm not giving it without a fight!'
Initial setup:
The rolls were in favor of the undead, so they got to start the assault.
TURN 1 Undead: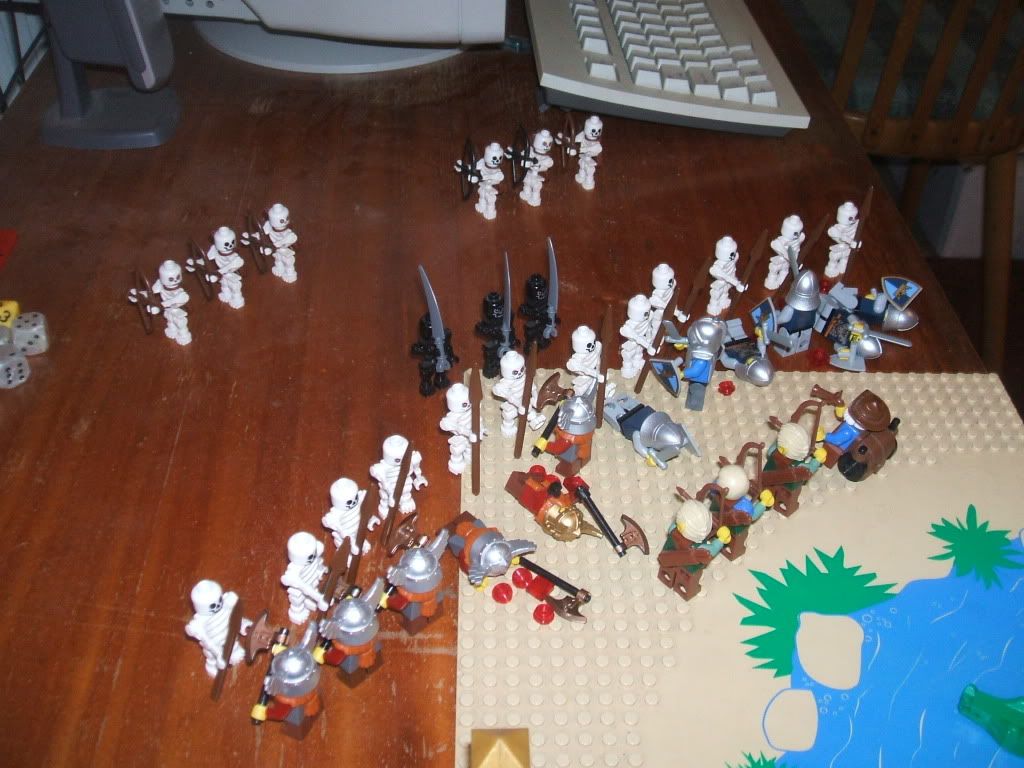 ''Those rattlebone assailants ran over us, and we have lost many of our own. Thankfully their dim-witted archers missed.'
TURN 1 Cogni:
'We fought back as best we could, trying to even our losses.'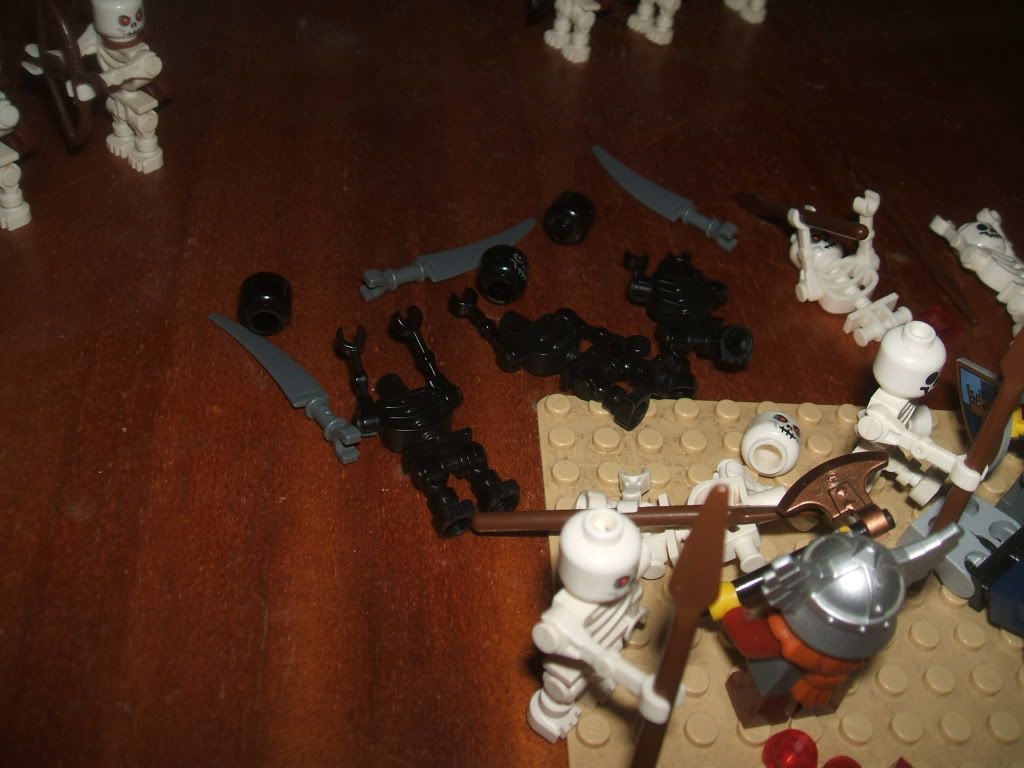 'I've instructed the elves to quickly dispatch those black ones, as they were a pain in the arse before.'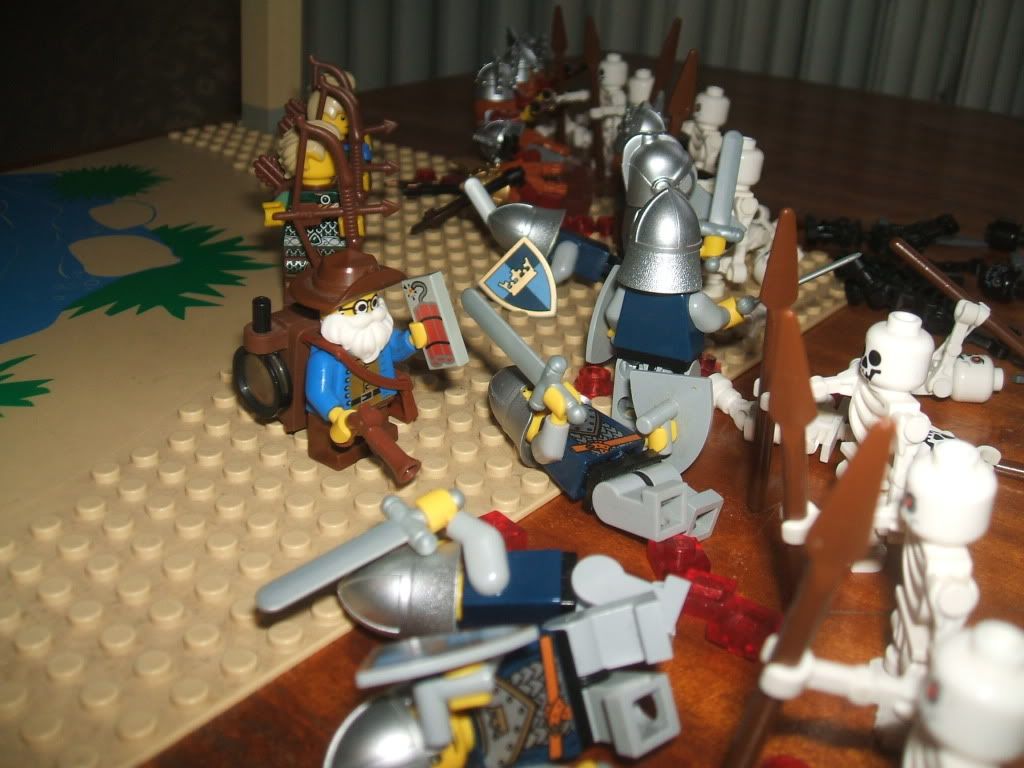 'On the far right side we were low on men, hence I decided to spice things up...'
'Results were... explosive.'
Turn 2 Undead:
'Remember how I said those black skeletons are a pain? Well, they live up to their infamy by not wanting to stay dead.'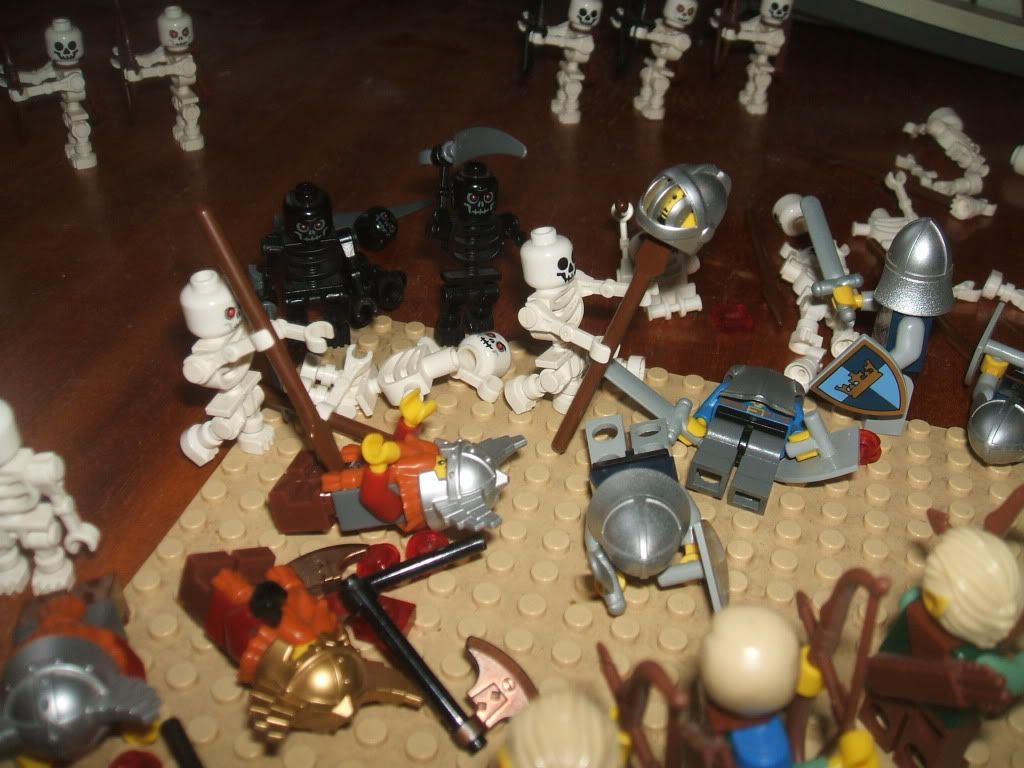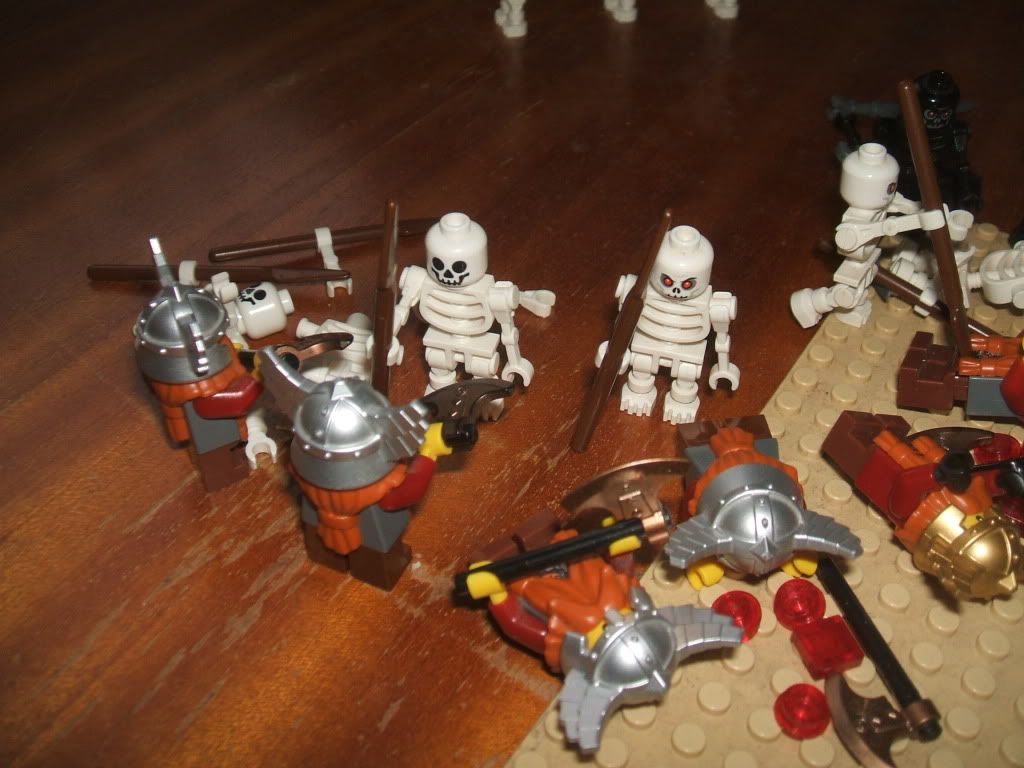 'But you shouldn't underestimate regular skeletons either, they continued to ravage our dwindling numbers.'
Turn 2 Cogni:
'We dwarves are rather angry fellows, especially if our brethren are falling by our sides. We can put that rage to a good use though.'
'Once again, I've put a good use to my explosives, which I carry around strictly for archeological purposes.'
'But I must admit, they are pretty good at blowing up undead as well!'
'Those half-witted elves are just as lousy shots as the boneheads!'
Turn 3 Undead:

'Archers fire vigilantly, but thankfully we have only lost one dwarf.'
Turn 3 Cogni: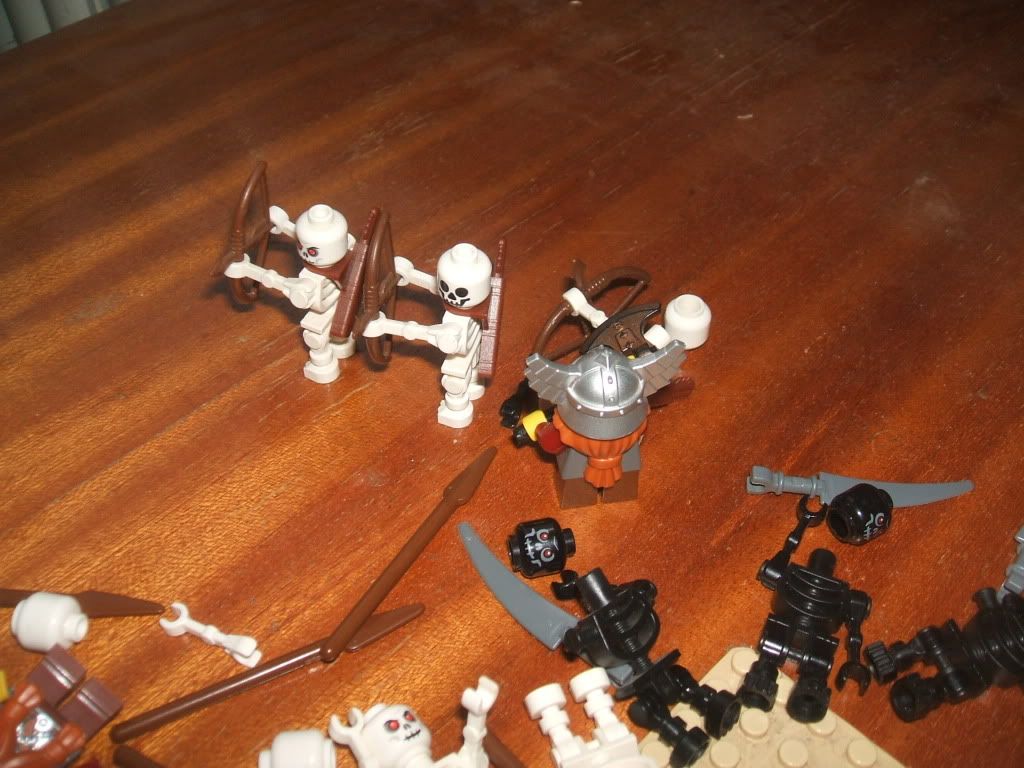 'My last kinsman puts his ax to rather good use.'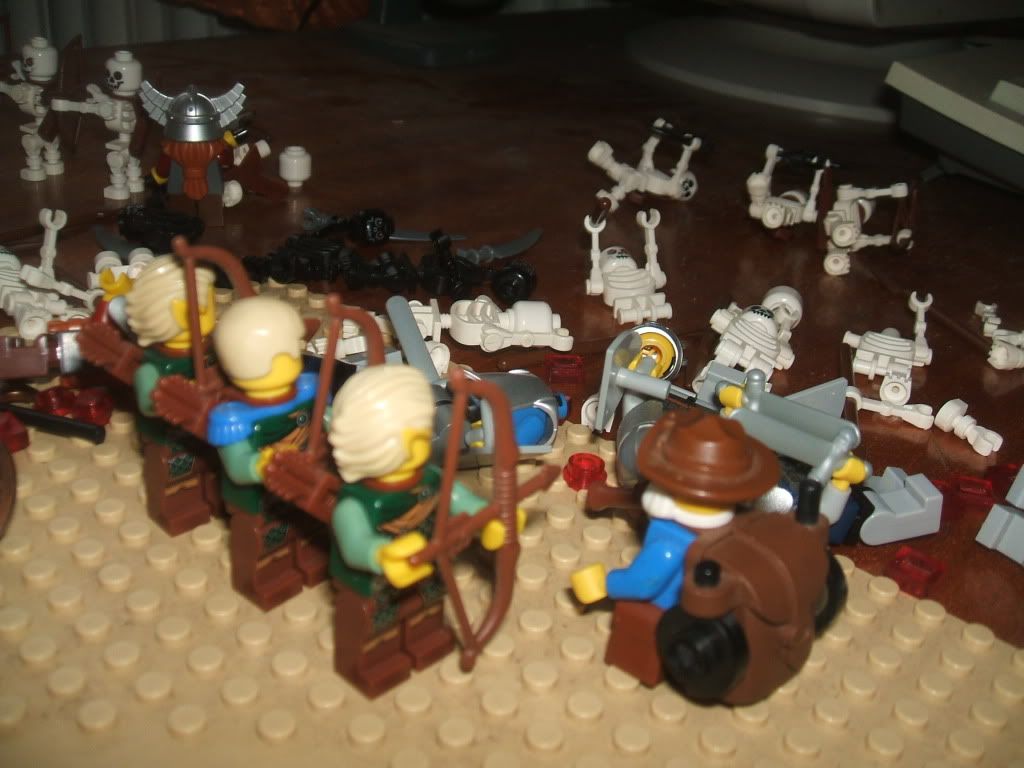 'The elves managed to take out 3 more skeletons.'
'Wasting another dynamite only on 2 undead would be a complete waste, therefore I've applied the good ol' pistol to the head treatment on both.'
Overwatch: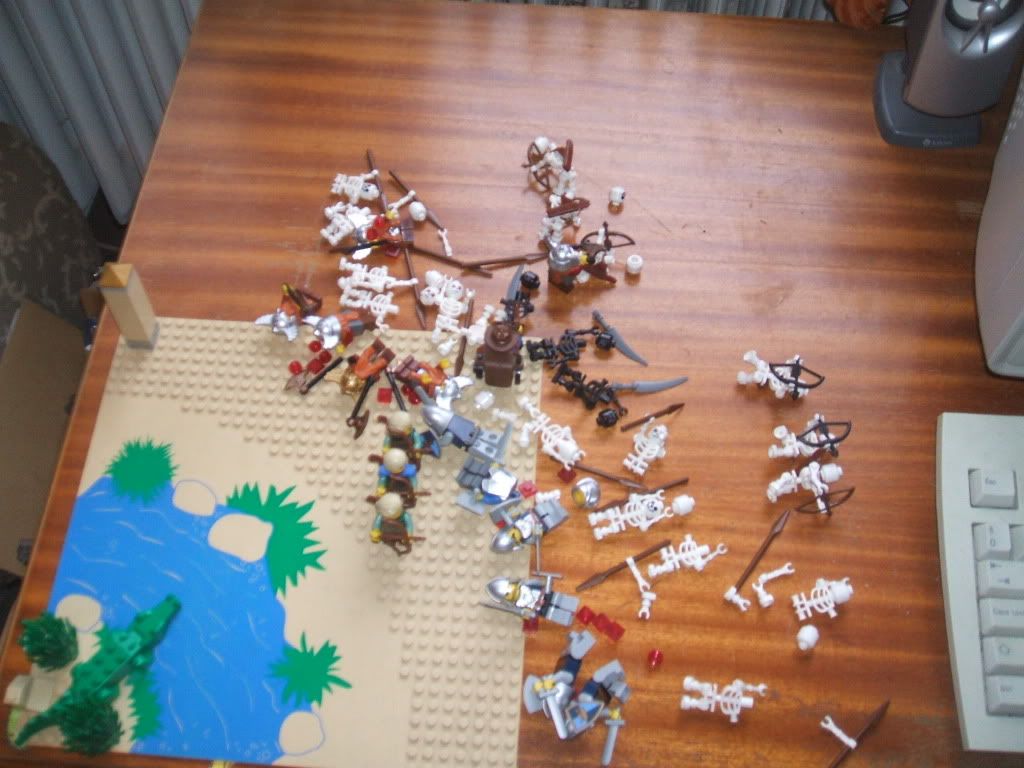 Epilogue:
'Okay lads, that was pretty rough, but we managed to beat them back! Onward, if we move fast enough, we can get out of this cursed sand-pit in less than 2 months!'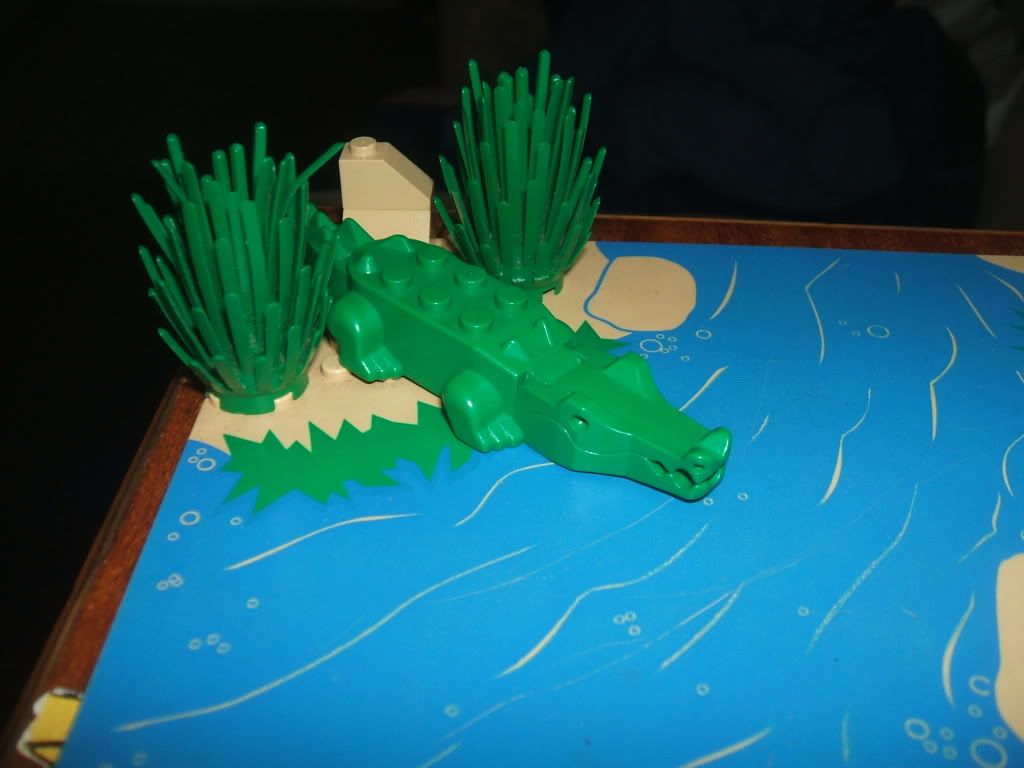 Meanwhile, the pensive crocodile in the oasis grunts in a manner that seems like disappointment, before disappearing in a crackle of electricity and revealing its true form.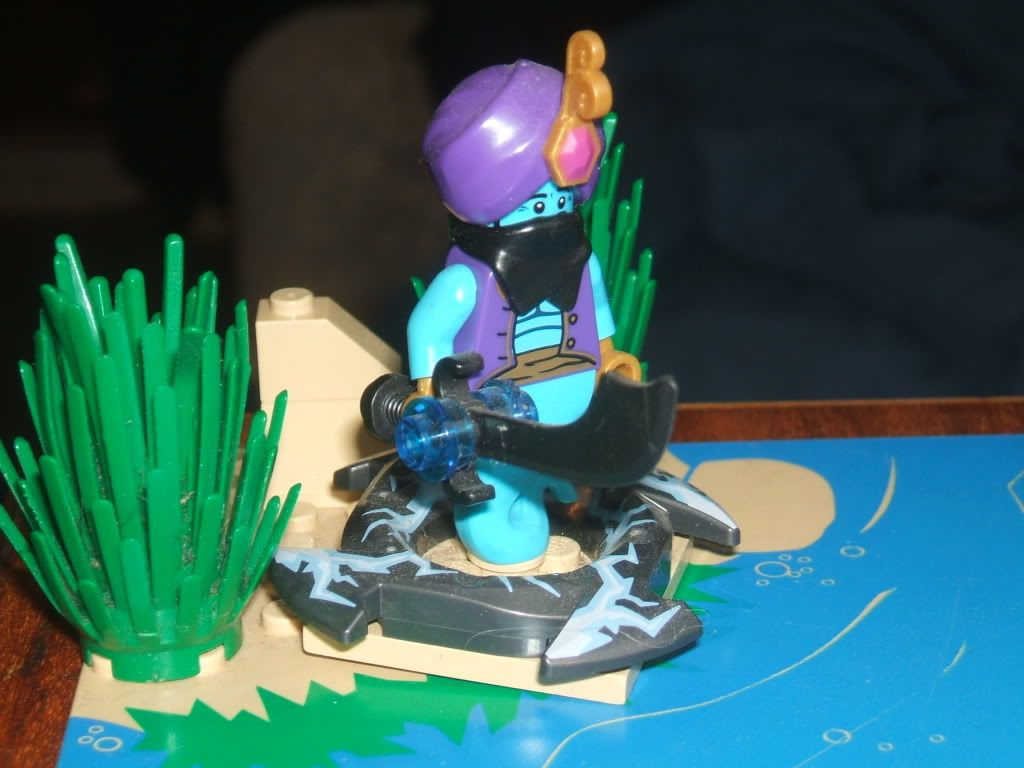 'That pesky gnat fell out of my grasp again! Alas, the dunes of Nehekara will be his tomb eventually.'