So here it is folks, my first proper battle report. My friend was on his way back to uni in Rochester after the Holidays, so we decided to have a game before he had to go. And what better way to celebrate the new year than to send dozens of minifigs to gruesome deaths!
Setting up and Deployment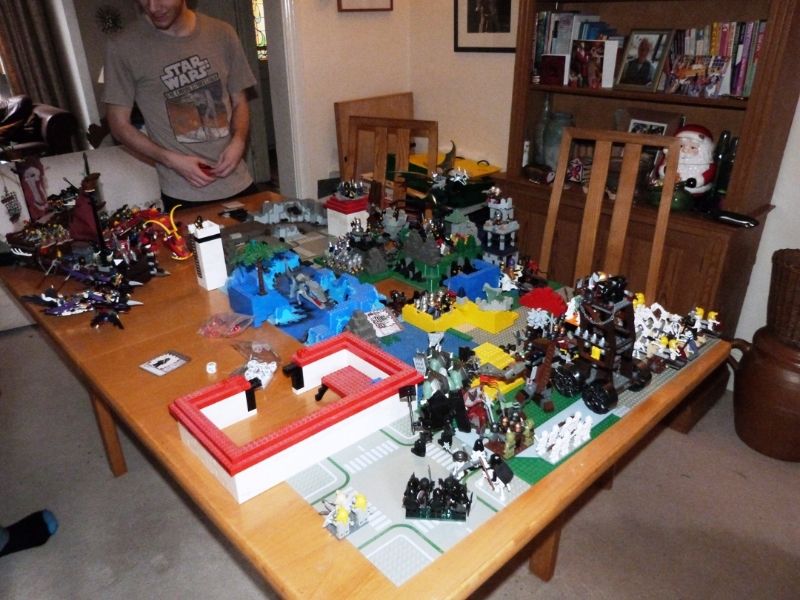 Setting things up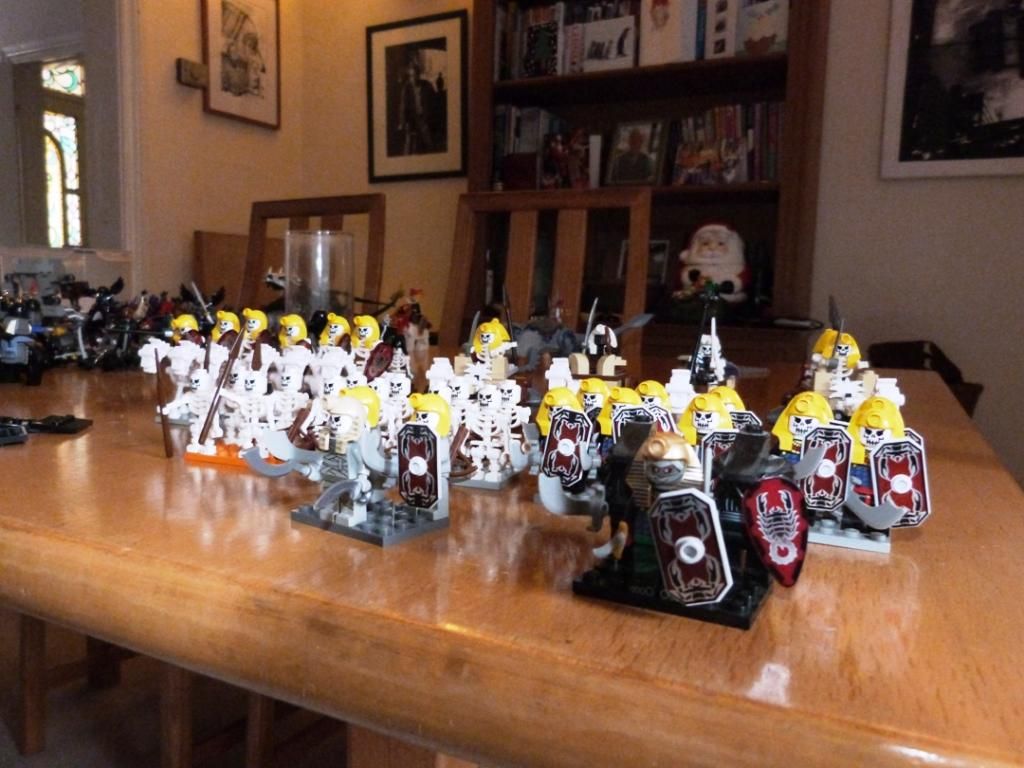 Ollie's Skeleton Army, featuring a squad of skeleton archers, a squad of mummies, some skeletal chariots and cavalry, Anubis guards and 3 wizards. In this setup, the skeletons have the ability to possibly be resurrected after being killed, but only if at least 1 of his wizards was still alive and conscious. Hence him getting 3 of the bastards (And putting 1 in a chariot, no less)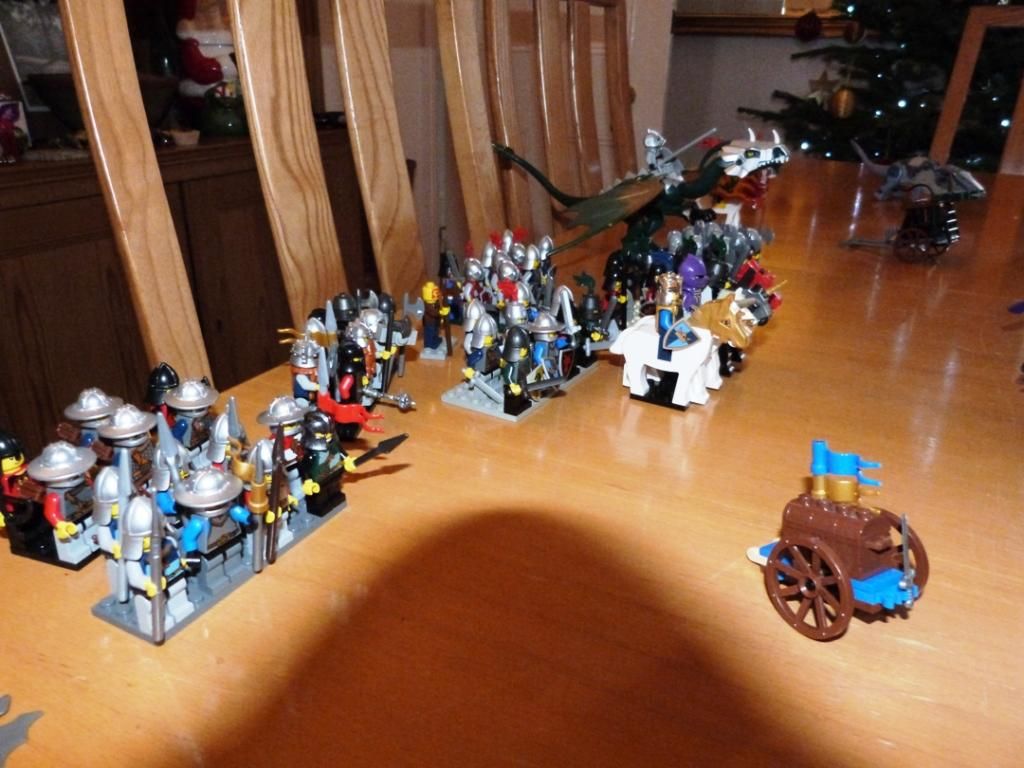 The United Medieval Front (UMF), basically a coalition of multiple factions and groups from all across the Castle and Kingdoms franchises, all coming together to fight a common threat. Mostly infantry, with a squad of knights, a dragoKnight, and a couple of heroes on horseback.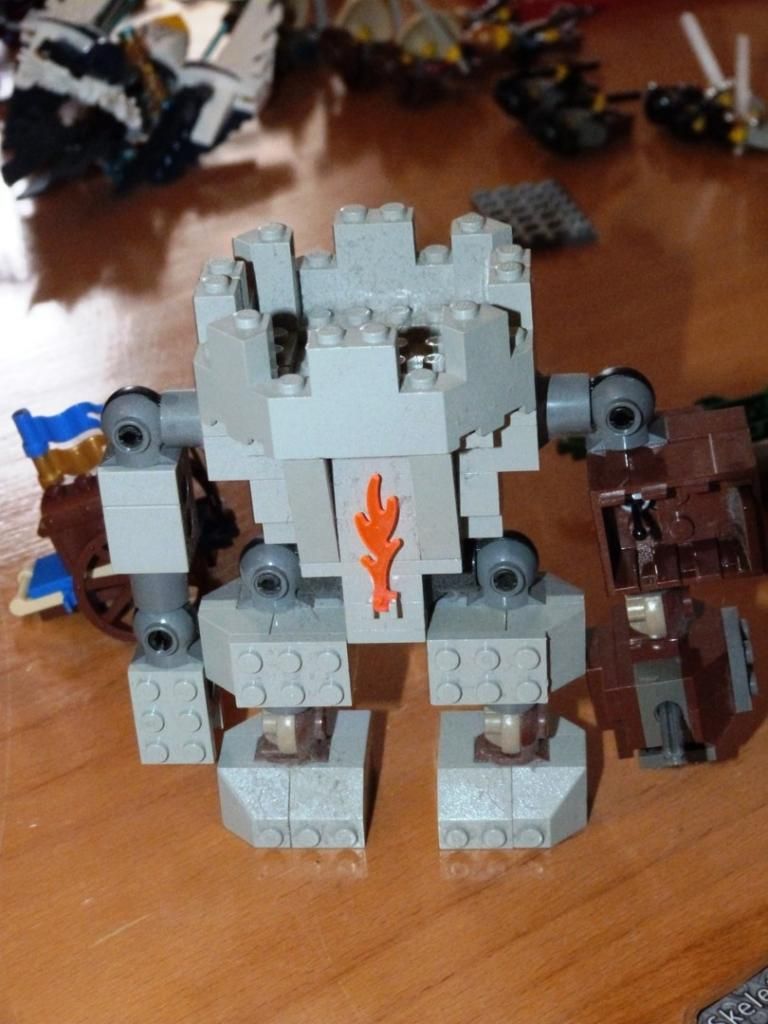 Oh, and did I mention the UMF have a Castlemech as well? Because they totally have a castlemech.
An Overwatch of the very patchwork battlefield. The land is so bizarrely coloured that, according to popular local legends, the gods made it by lazily slapping together whatever baseplates they could find.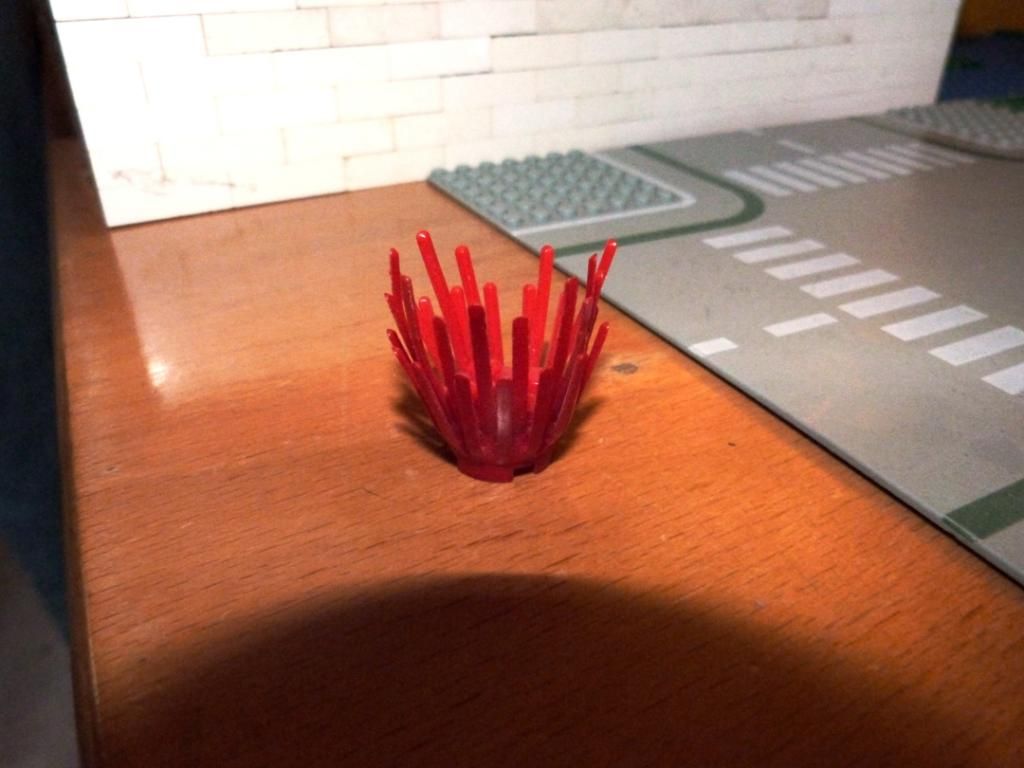 And of course, you can't have a Brikwars game without a bloodsplosion.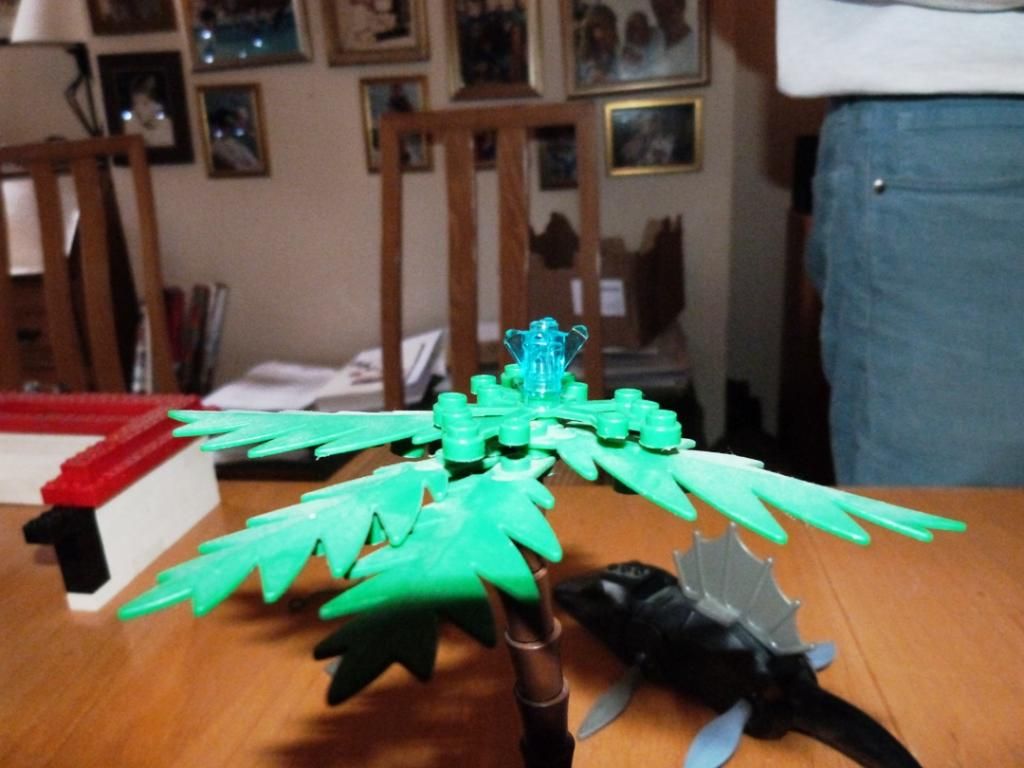 One of the secondary objectives of the battle: To obtain this oddly-positioned crystal shard.
And the other secondary objective: To capture and hold uncontested the UMF's outpost.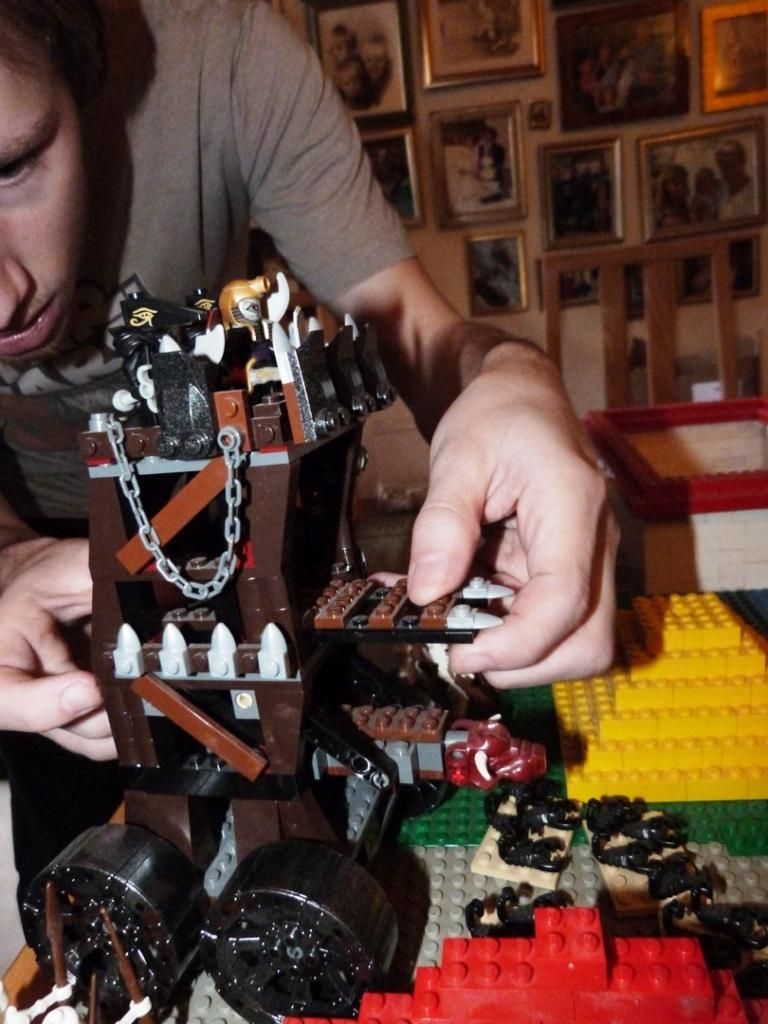 One of Ollie's skeleton wizards in his vehicle of choice: A magically propelled siege tower.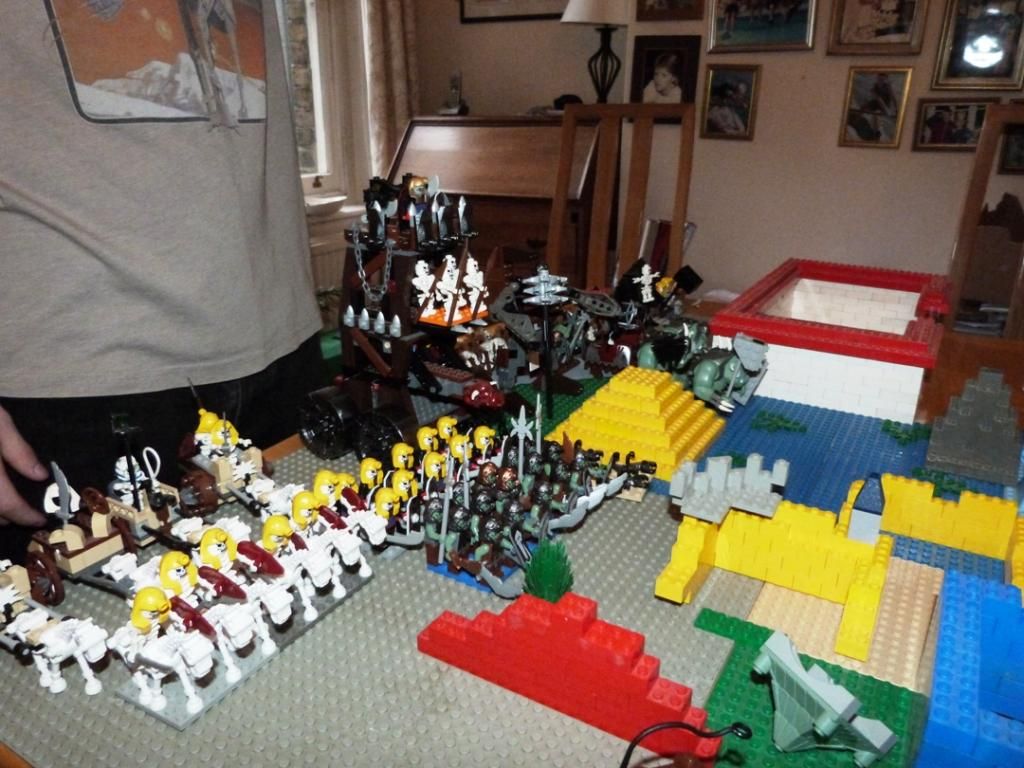 An Overwatch of Ollie's complete forces, including his skeleton army, and a few extras who tagged along...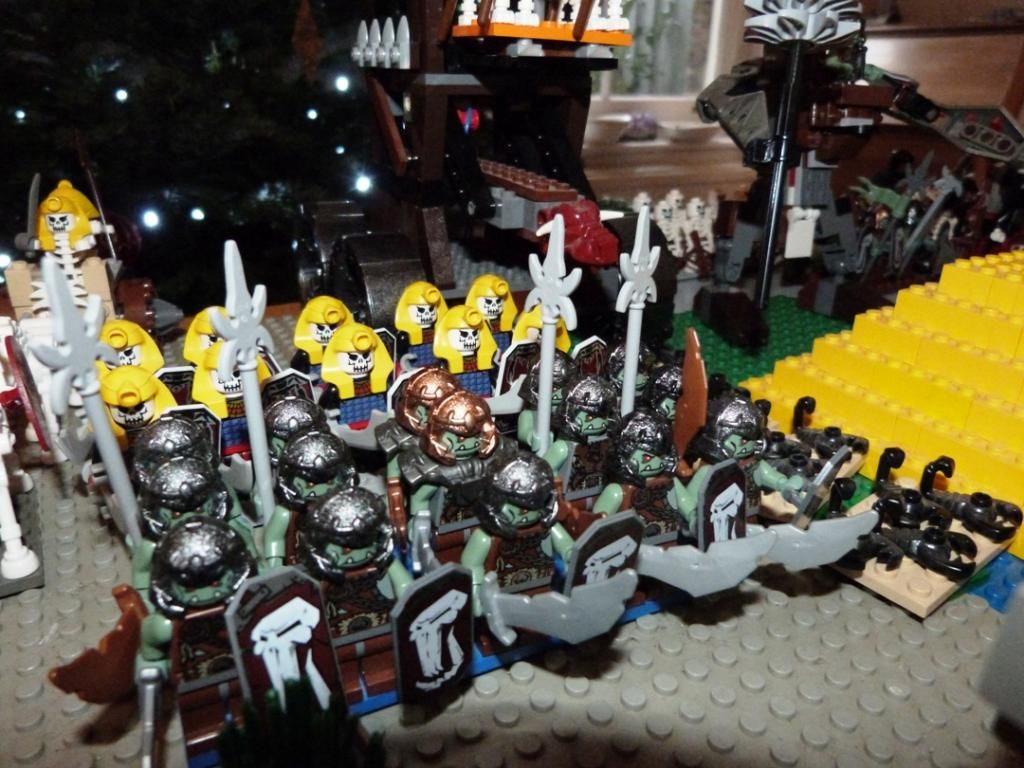 ...Like these goblin troops and scorpion swarms...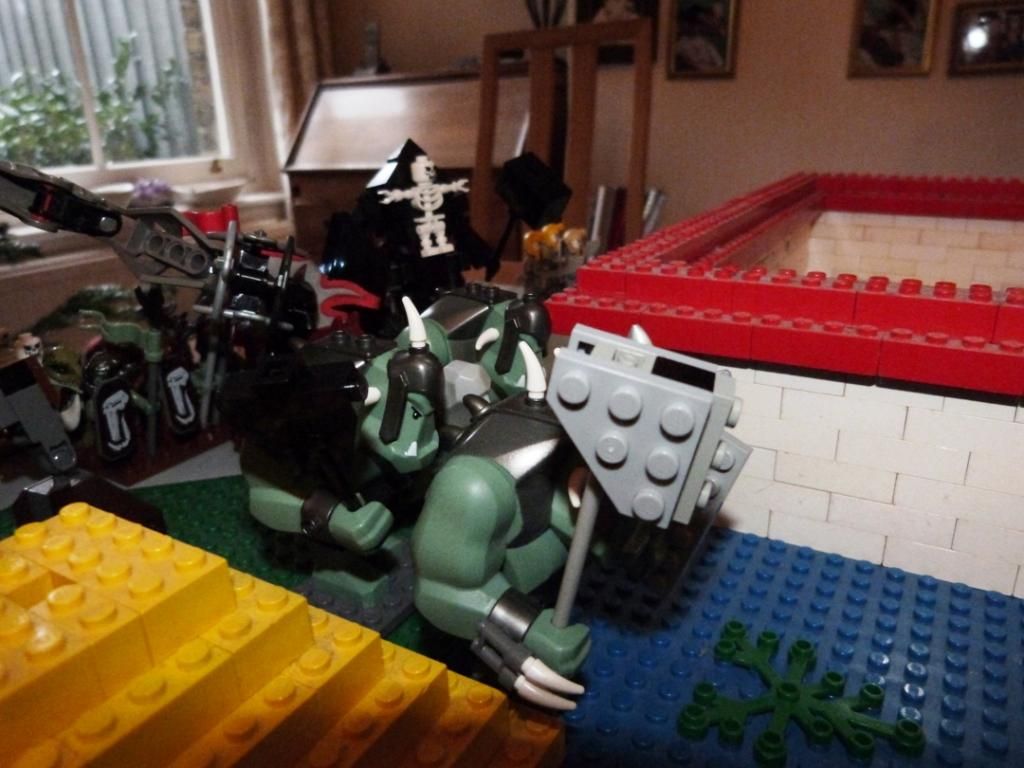 ...And a trio of troublesome trolls (And the Skeledroid, over there in the background)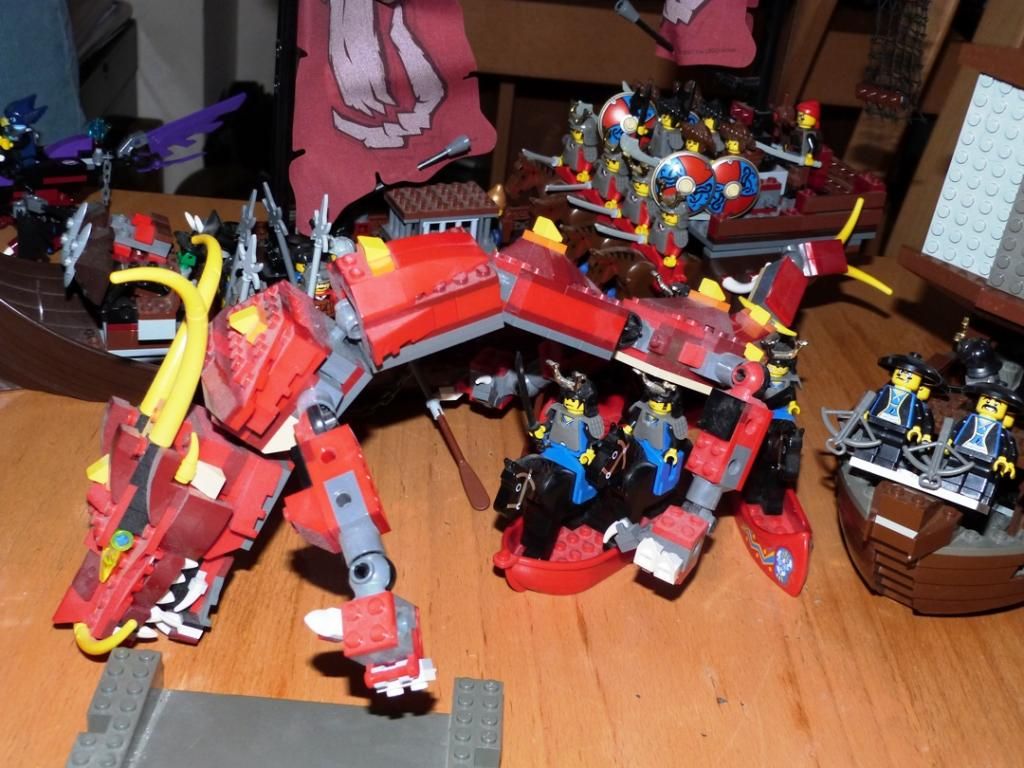 From the sea (represented by any bit of the table without a baseplate) comes Lawrence's Samurai forces, incluing a very impressive flying Leng Dragon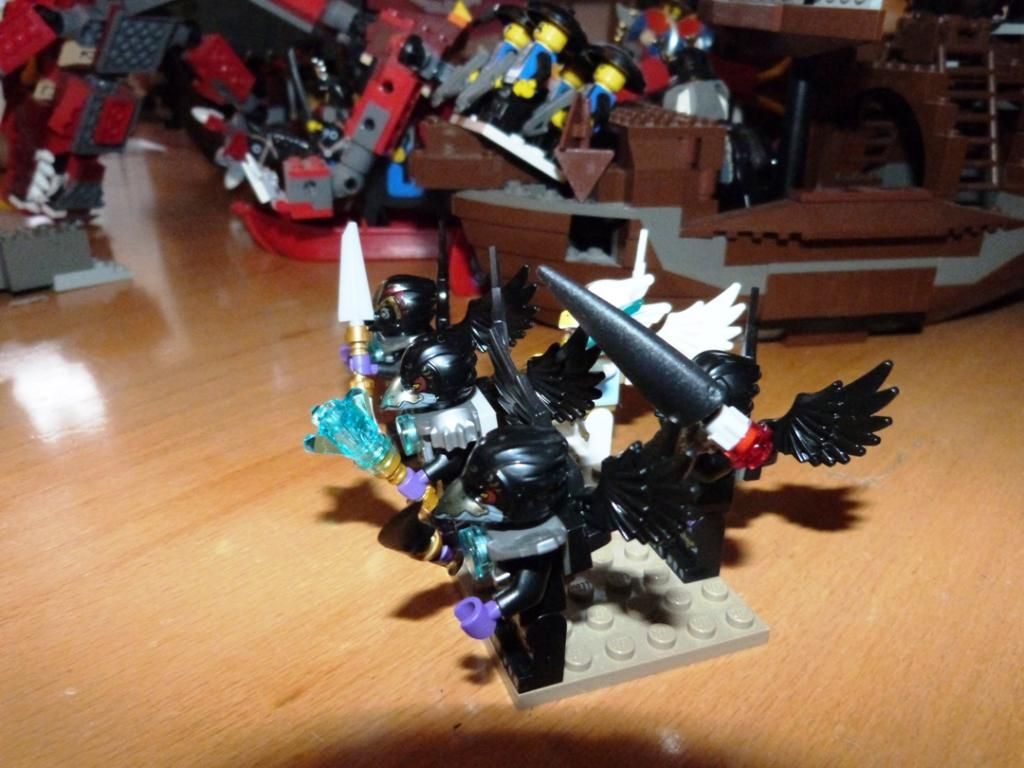 A flock of Tengu also decided to join the Shogun's forces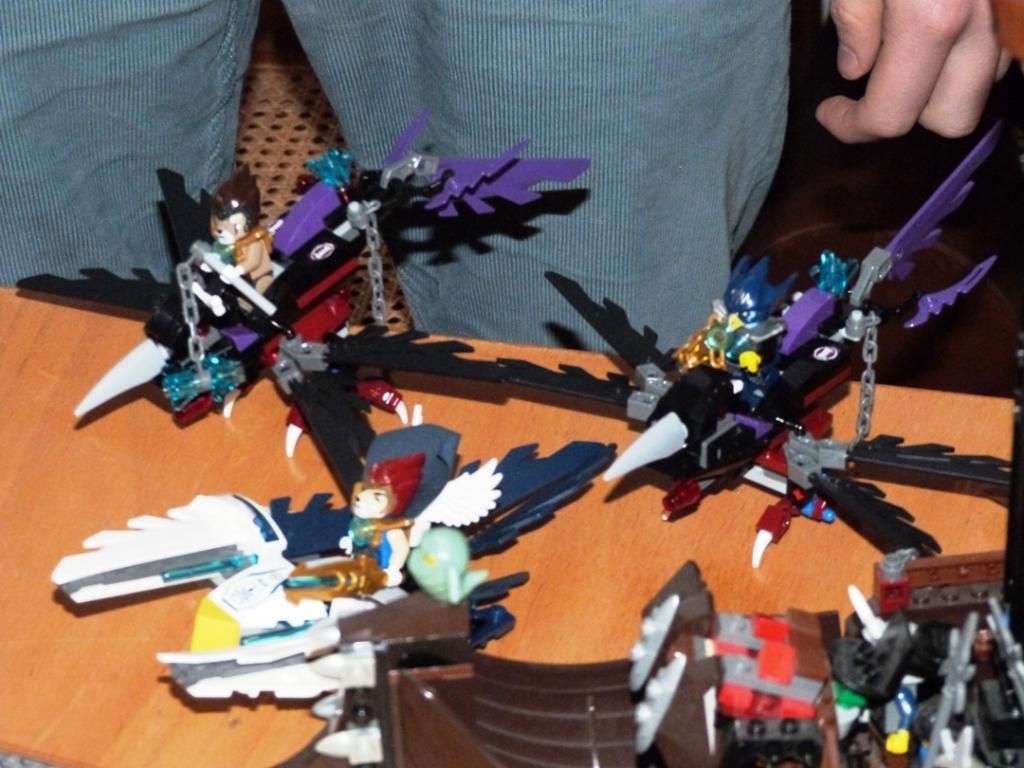 As well as some flying beastmen in their gliders (Thank you, Legends of Chima sets!)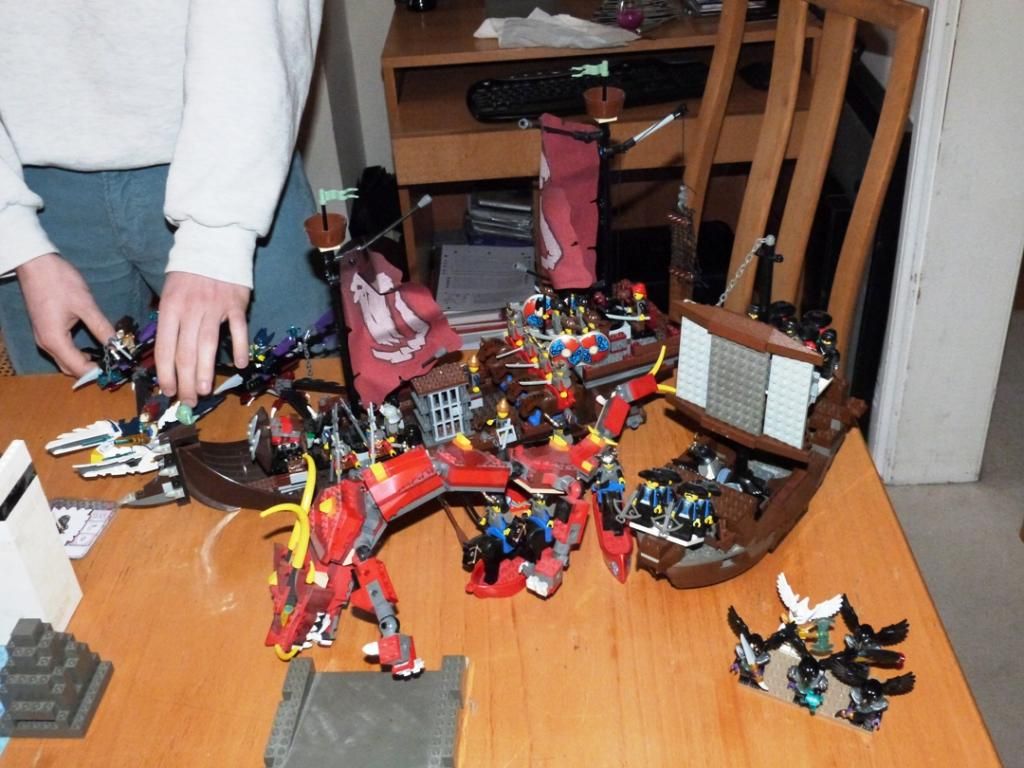 Lawrence's army in its entirety, coming in via ships and flying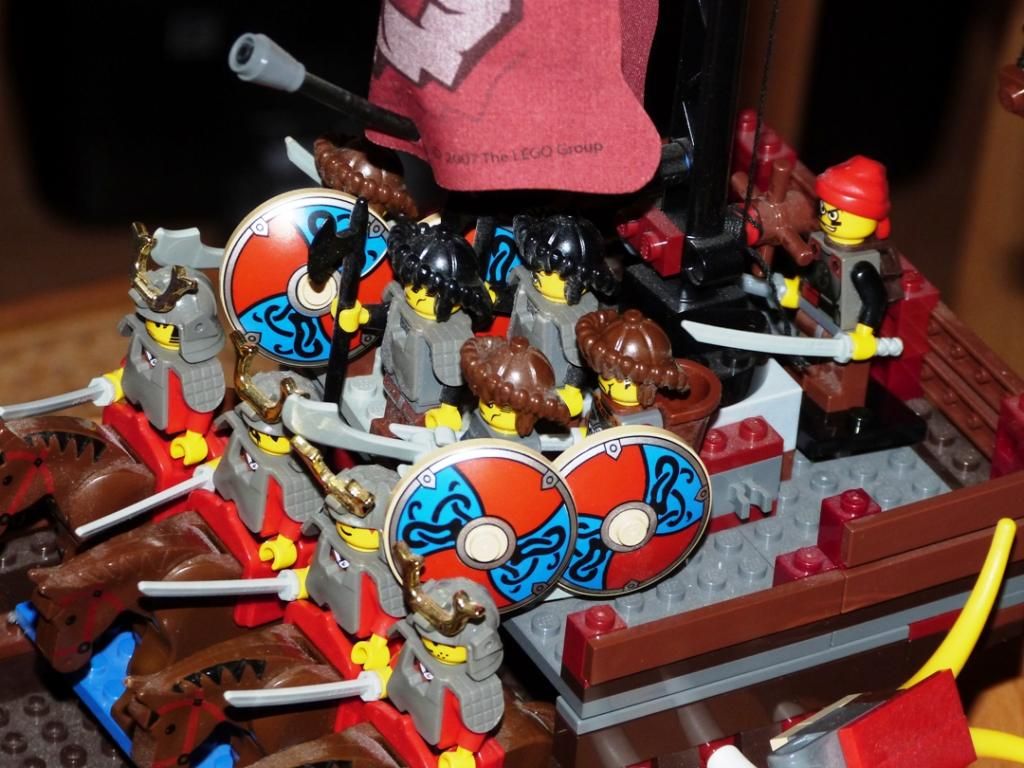 Some Mongrolian mercenaries joined the fight, along with a ronin, who steers the ship for them.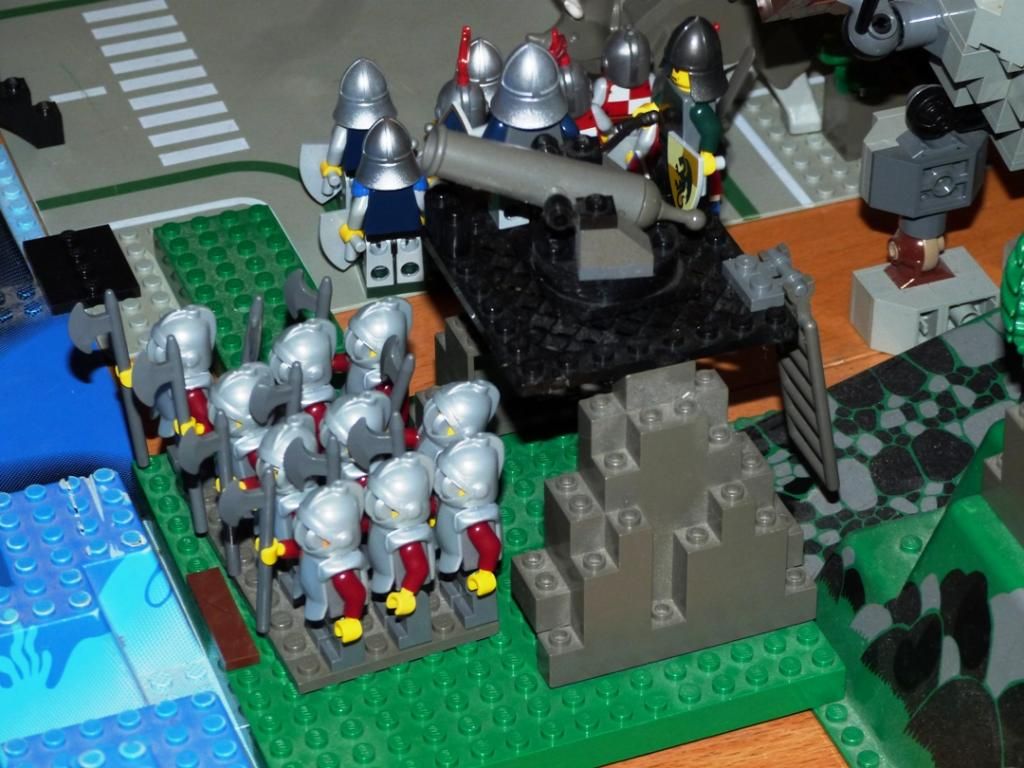 Back on land, the UMF have a small cannon emplacement, heavily guarded by some UMF ubertroops (Heavy armour AND heavy weapons for the lot of them)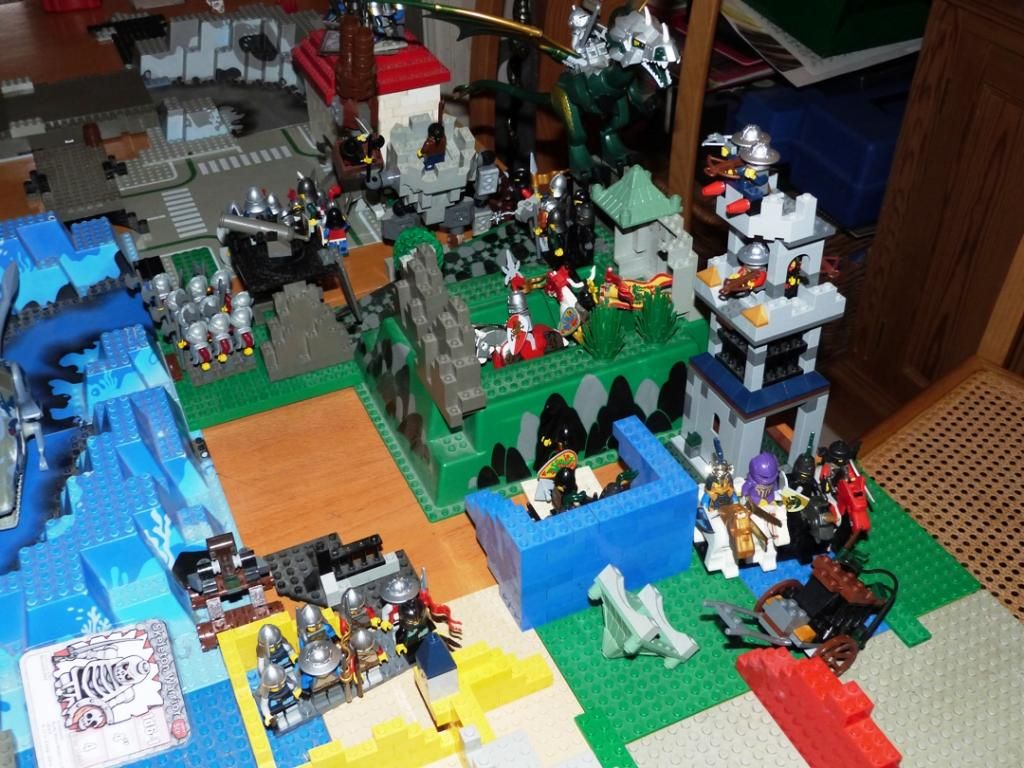 The UMF's positions all around the outpost.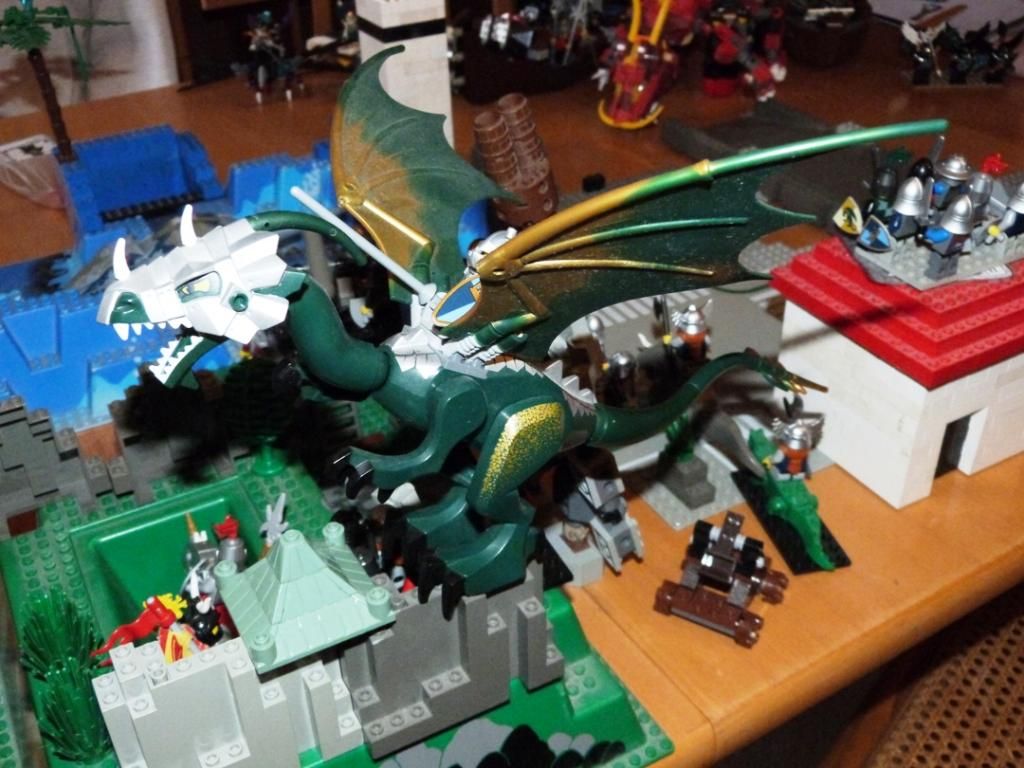 The DragoKnight takes up its perch ontop of the outpost, overlooking the land...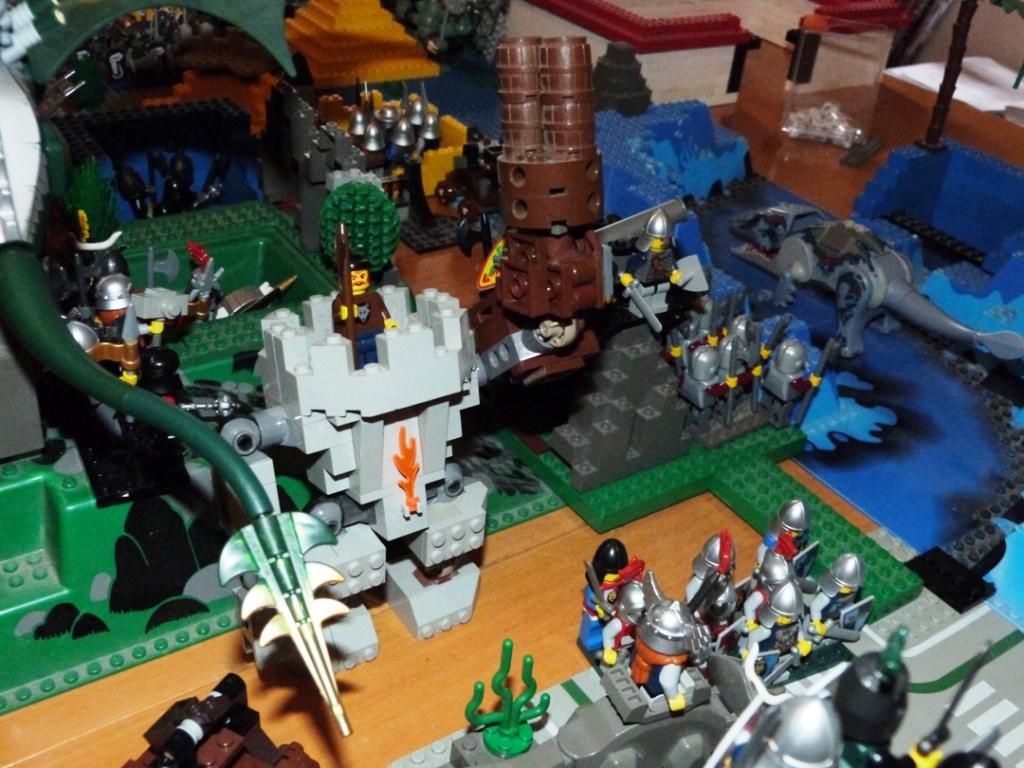 ...while the Castlemech overlooks the coastline.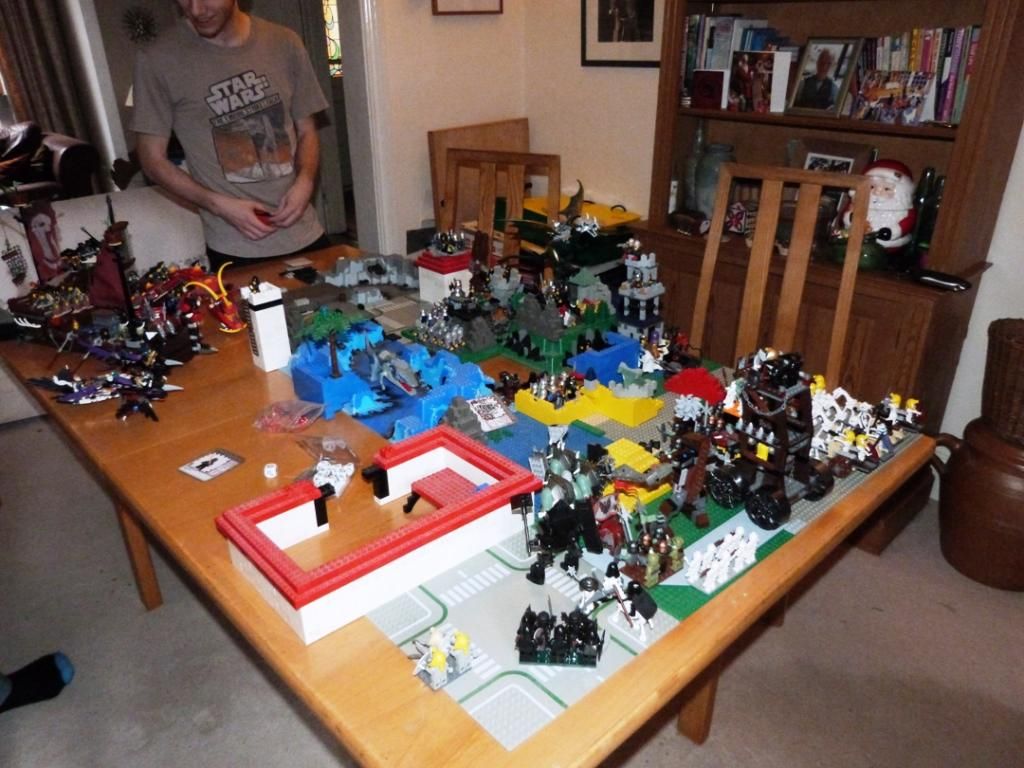 And so the board is set. Lawrence's samurai attacking from the sea, Ollie's Skeletons and Goblins coming from the land, and me caught in the middle looking on in desperation. Stay tuned, for the pics from Turn 1, coming soon!