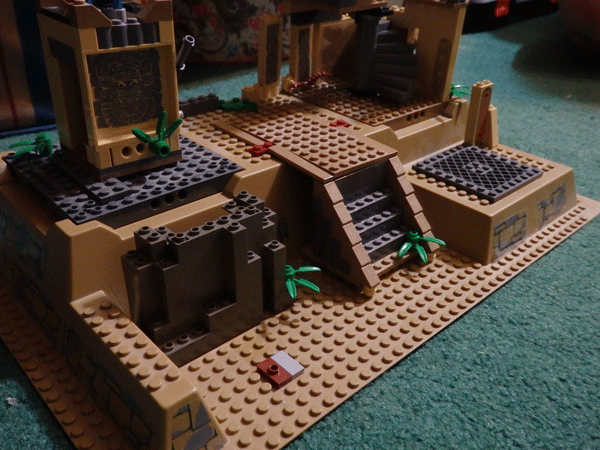 Somewhere in the desolate ruins of an ancient settlement, two armies are summoned both without will or any idea of what was going on. Only M'Lady and I know their fates. To an extent at least, who can fathom the will of dice-rolls?
Turn Zero
A force of Frostbornian Tribesmen, led by an ice mage and a mysterious hooded stranger.
And the Imperial Legions aided by a number of dragon cavalry and cavalry alike, with a dark knight at the helm.
The ice mage was the first to put his surprise to words. "Whoa," he said, sounding exasperated, "where are we? Is this real?"
"Good question," observed the hooded stranger, as they both turned toward the forces behind them.
"Well, there's an army ahead of us, and one here with us. Guess there's only one thing to do," continued the stranger, peering at the anxious warriors before them. "Lets kick some ass."
"Hey wait, didn't you see that weird pile of hairy flesh behind--"
"That's not important. Now lets go."
With incredible convenience, a Frostbornian kannon appears just outside of their ranks, manned by a group of gun powder specialists and guards.
And thus begins the Ruinatic War, as soon as I format the rest of the images.