Battle On The Hardwood Plains
Posted:
Sat Dec 13, 2008 10:15 am
Side view of the battlefield. (I played the first part of the battle at night, and I couldn't get good lighting, so I apologize.)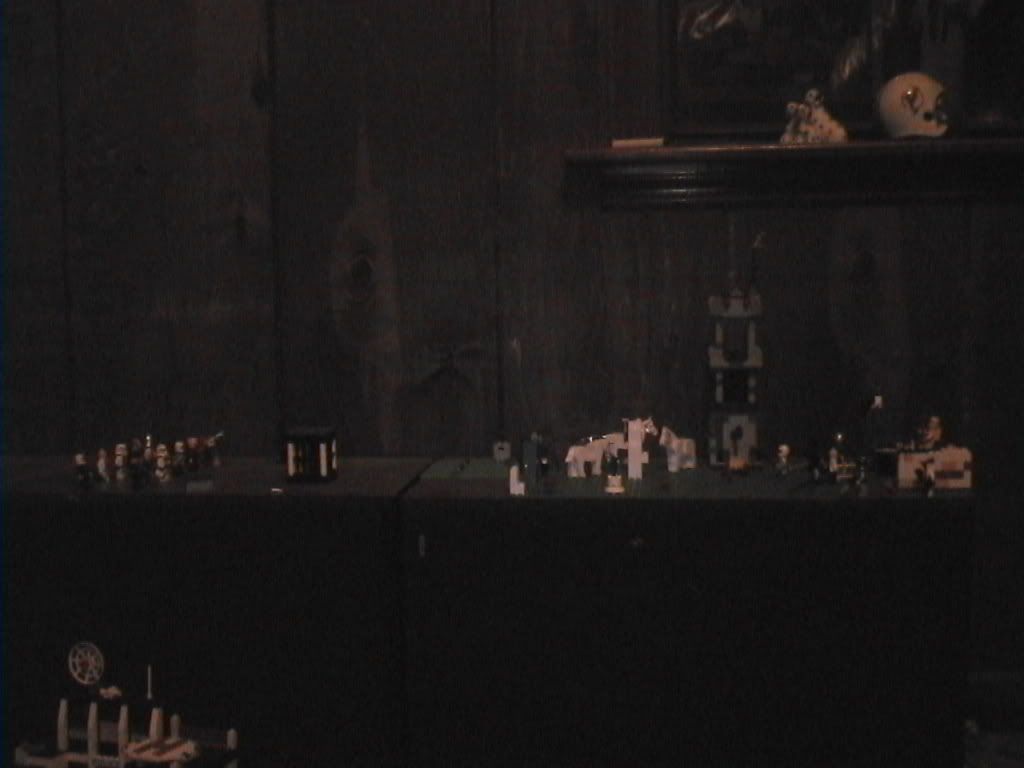 On the defending side is Robert the Spaceman's Army Of Space Pirates And Rascals.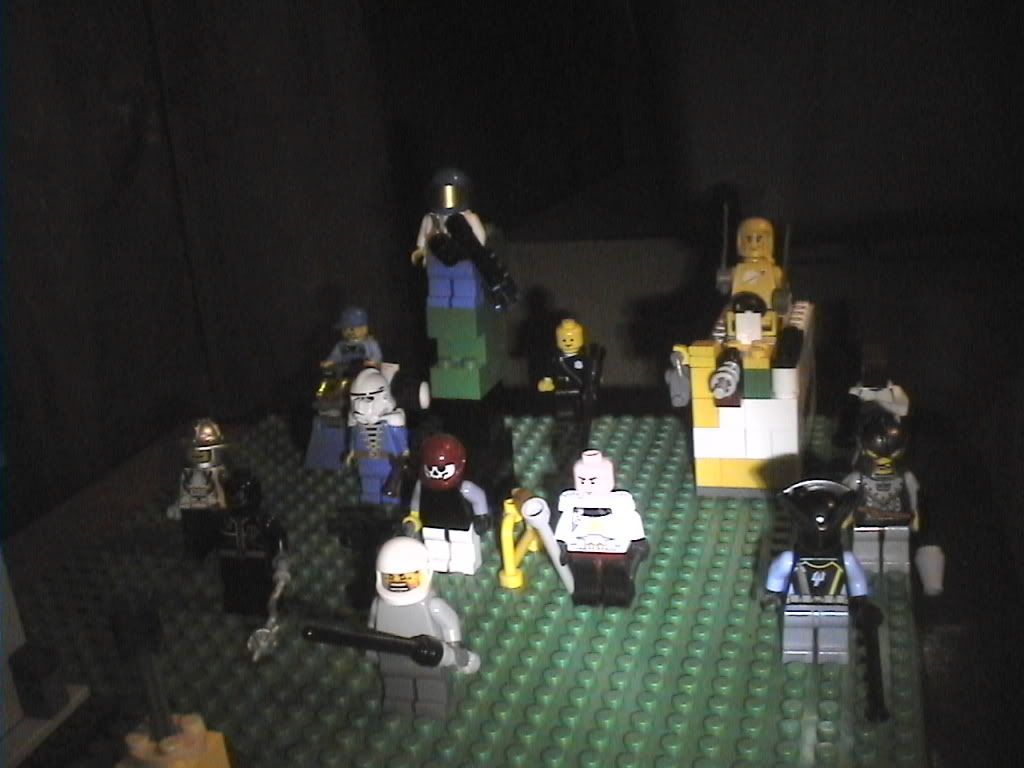 On the attacking is the Honest Battalion of Policemen and Pilots. And Droids.
The defending side moves up.
So do the attackers, in a neat fashion.
Defenders move, Robert taking out a large blue pillar that's there for no reason.
Robert tries to fire his cannon at the attackers, but rolls a critical failure and catches a nearby Blockwood tree on fire.
Attackers move.
Defenders split as they move, about half staying behind if something goes bad at the front lines.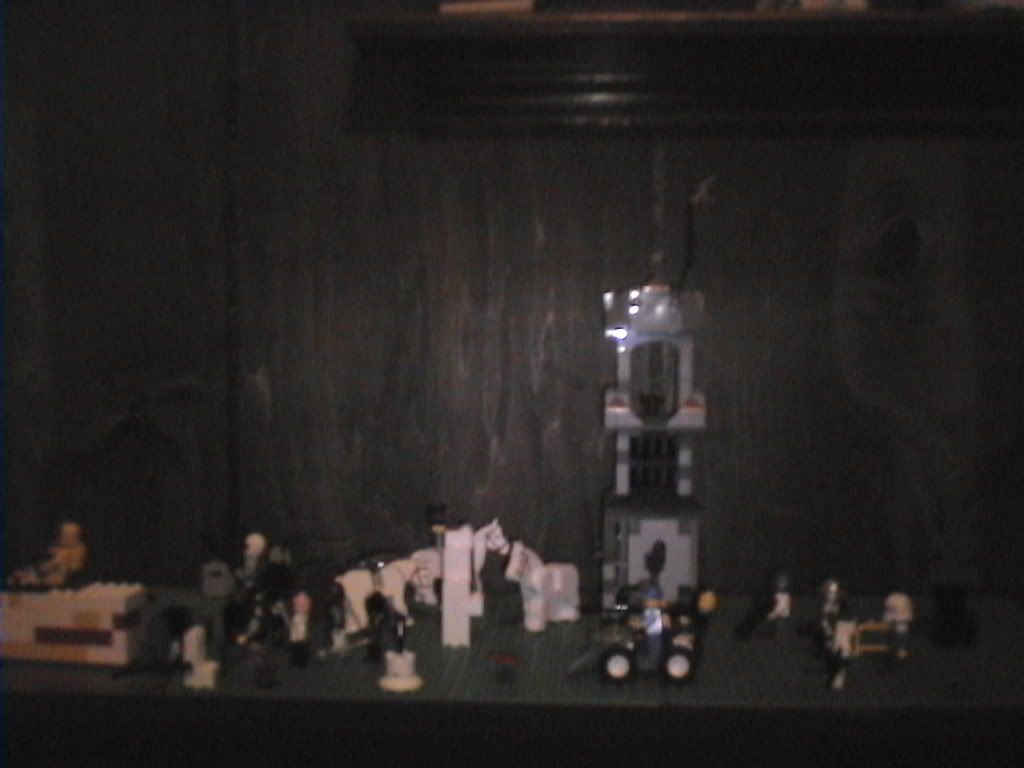 Robert rolls another critical failure, causing his hover-block to implode, killing him.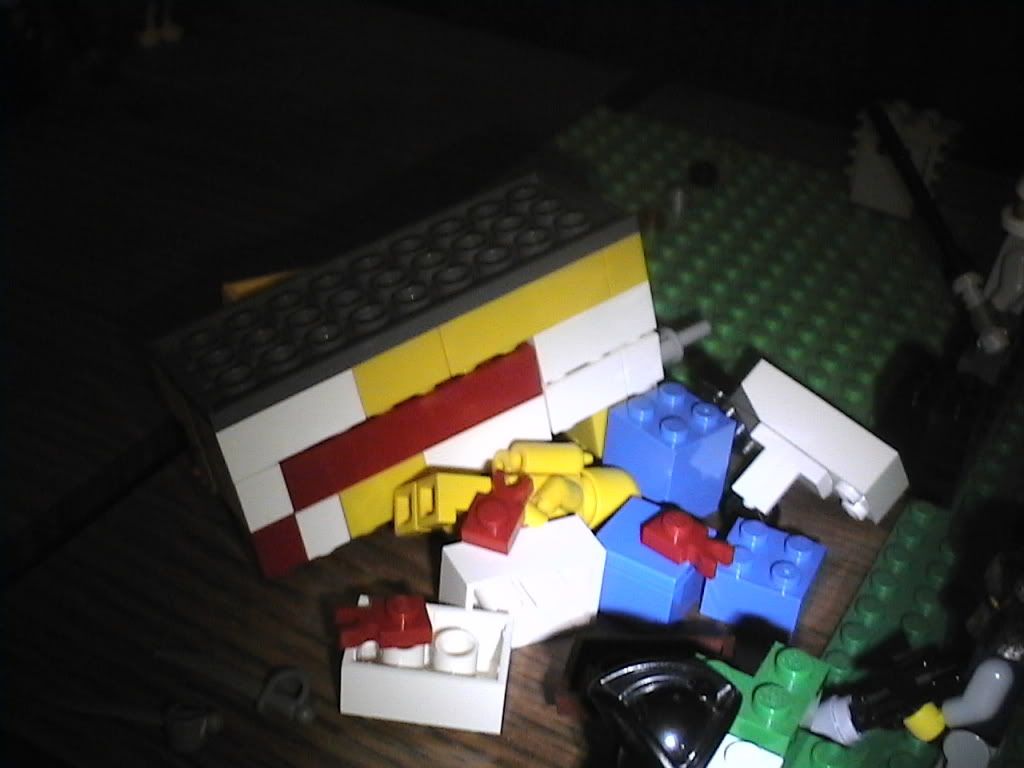 The attackers actually start to spread out.
The defenders move in to intercept the attackers.
Attackers move into position.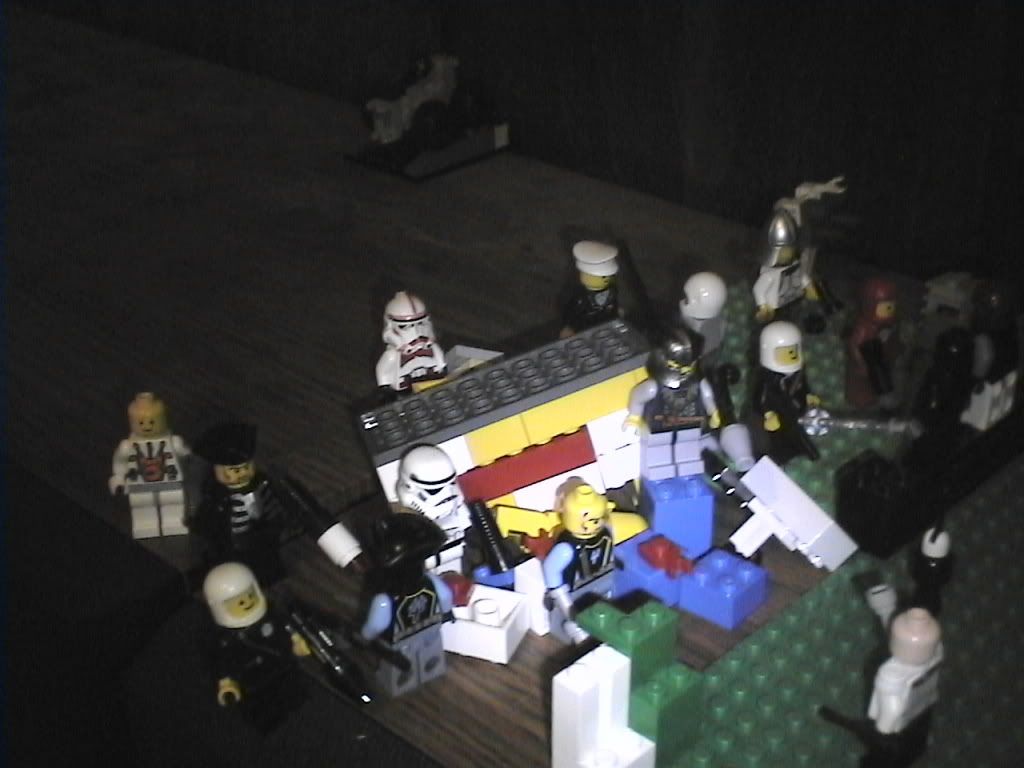 A pirate diver is shot in the face.
A defender activates a flower bomb, killing 3 attackers.
Back at the farming plot, a policeman is hit with a mace.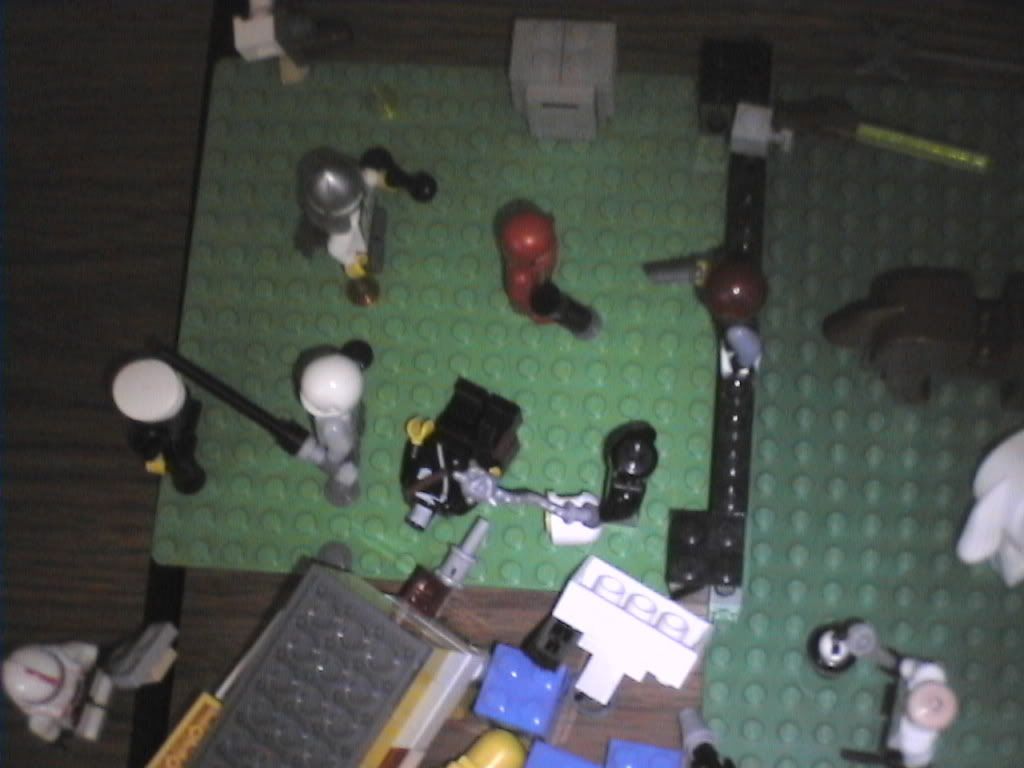 Most attackers move forward, though all at the farming plot stay to fight to the death.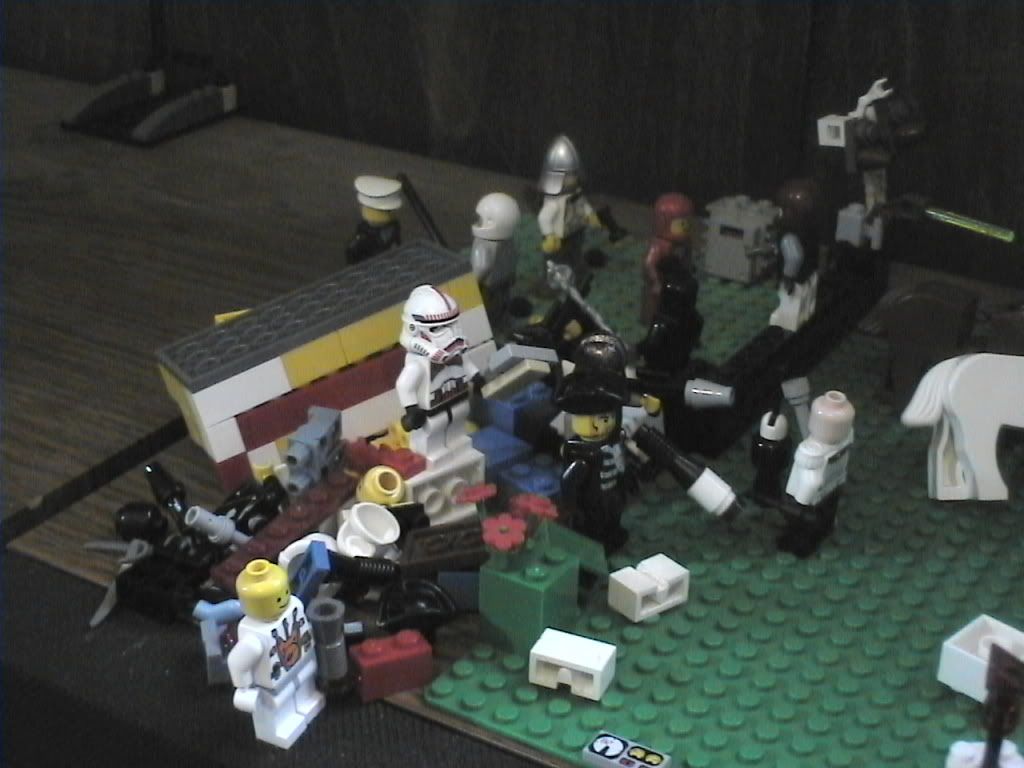 A generic Scottish space pirate is hot in the chest by a policeman.
My engineer runs and picks up a musket thrown by the flower-bomb explosion. Defenders in the farming plot stay.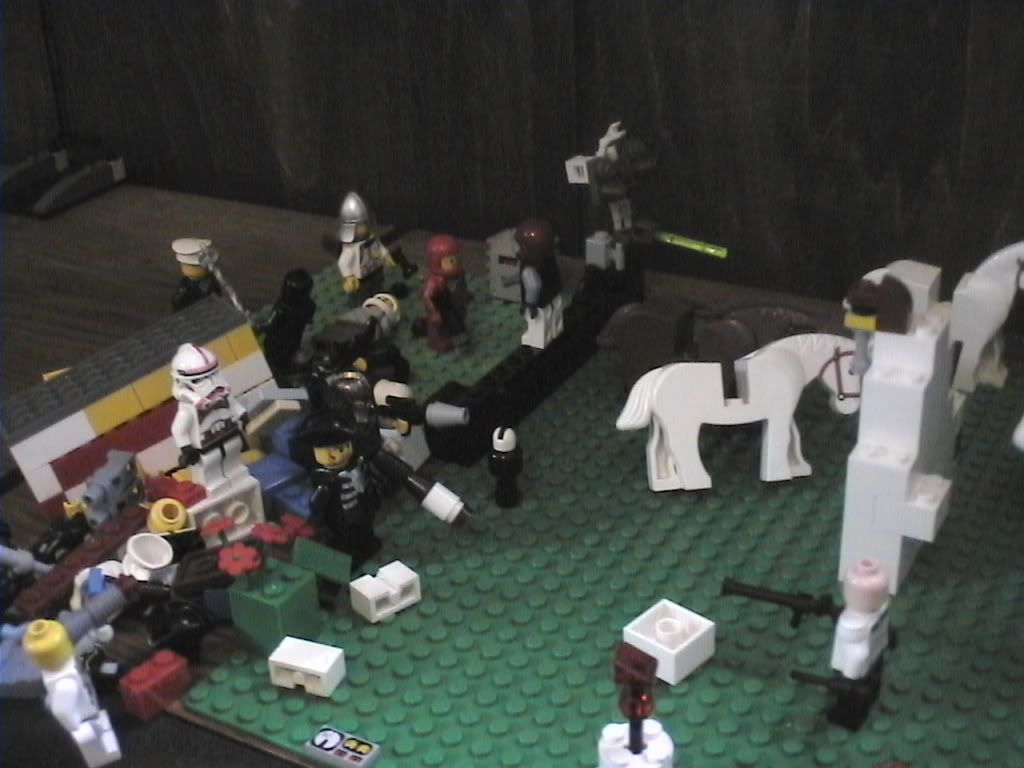 A red spaceman is shot.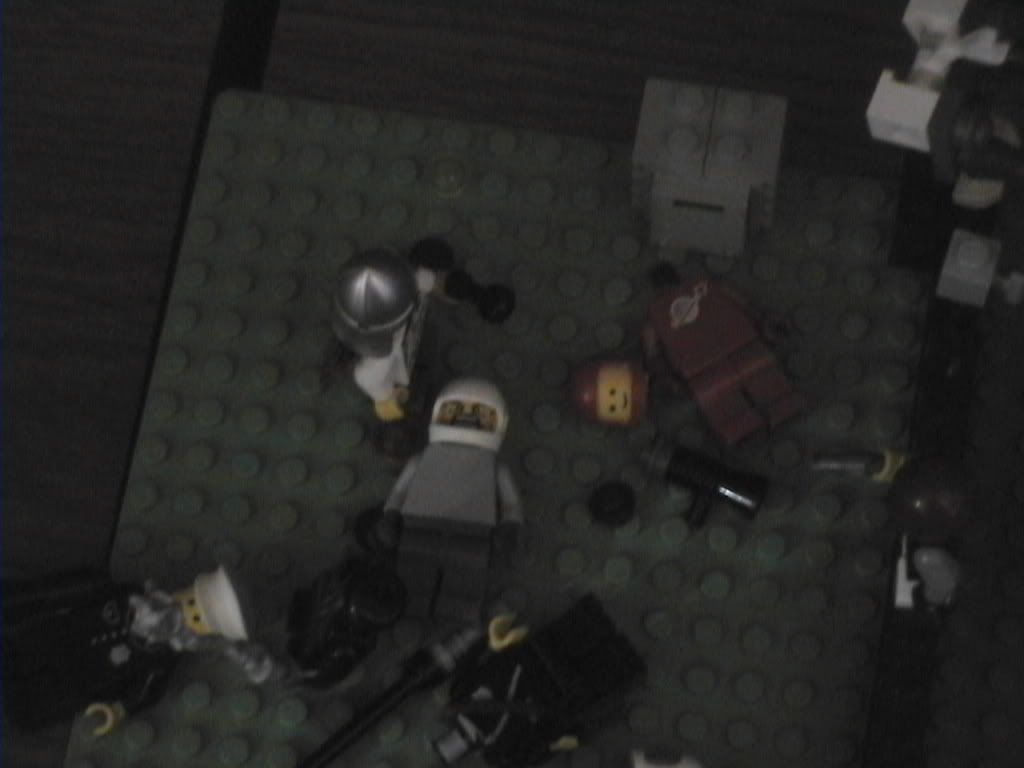 The engineer rolls a critical failure, causing a flower to sprout on his head......
And is then shot in the face.
The attackers finally take control of the farming plot.
Remember those defenders that stayed behind and did nothing for a long time? They're moving up now.
The attacker's hero goes down.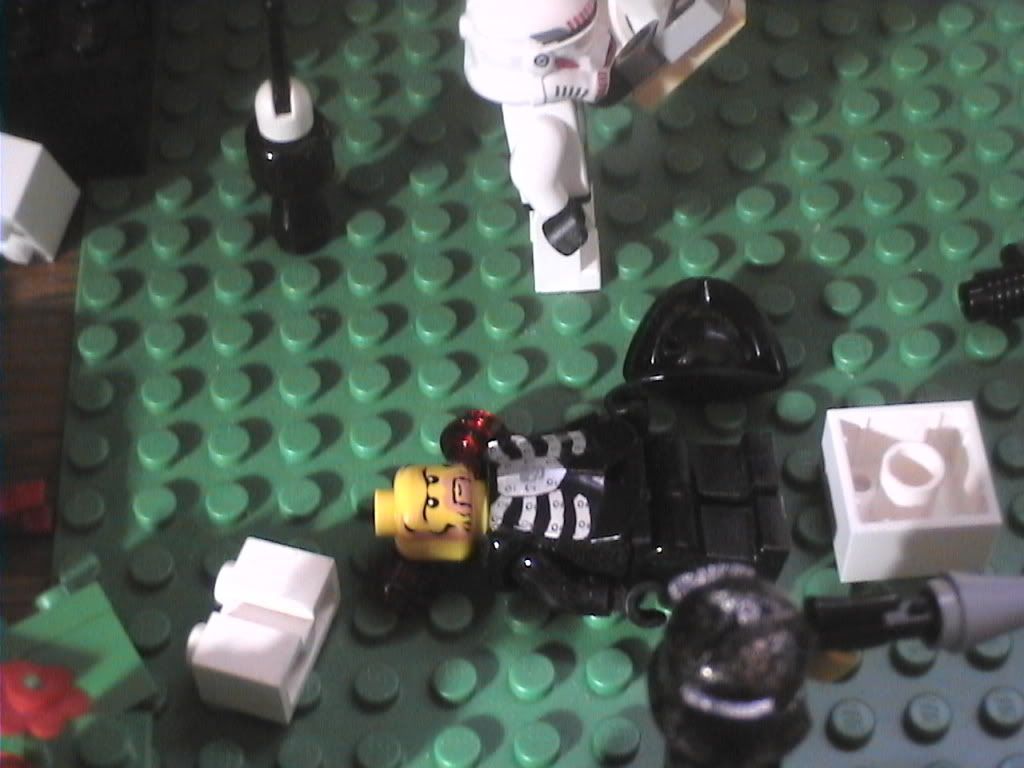 The attackers rush the defenders. All attacks fail.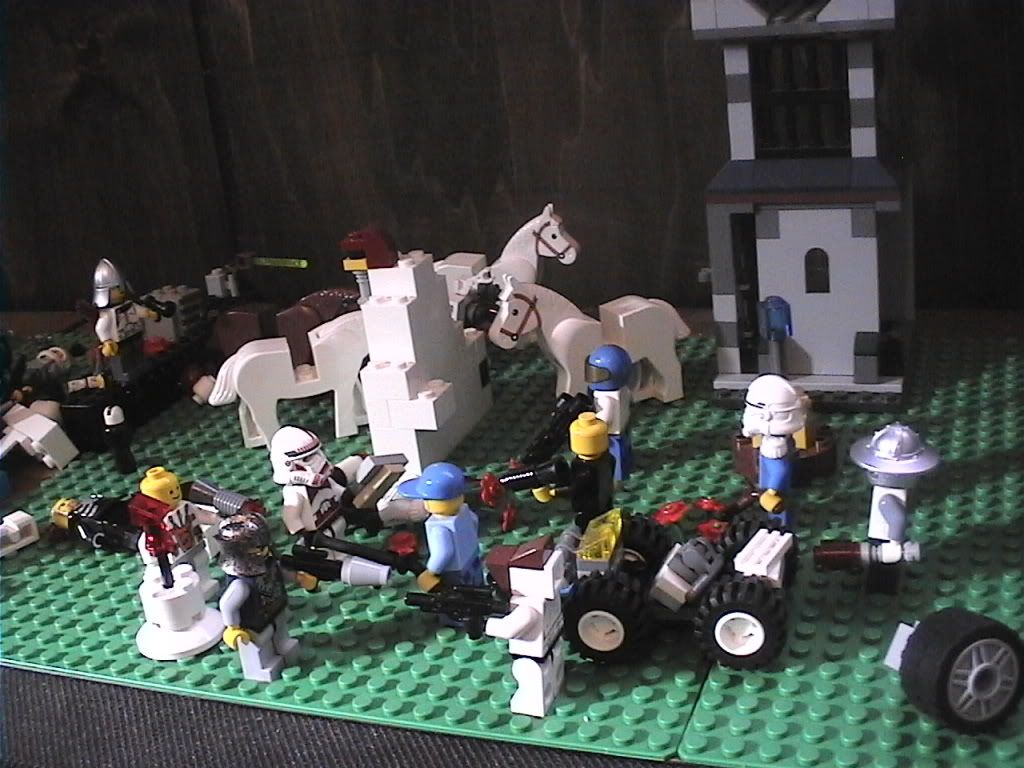 Defenders move into battle positions.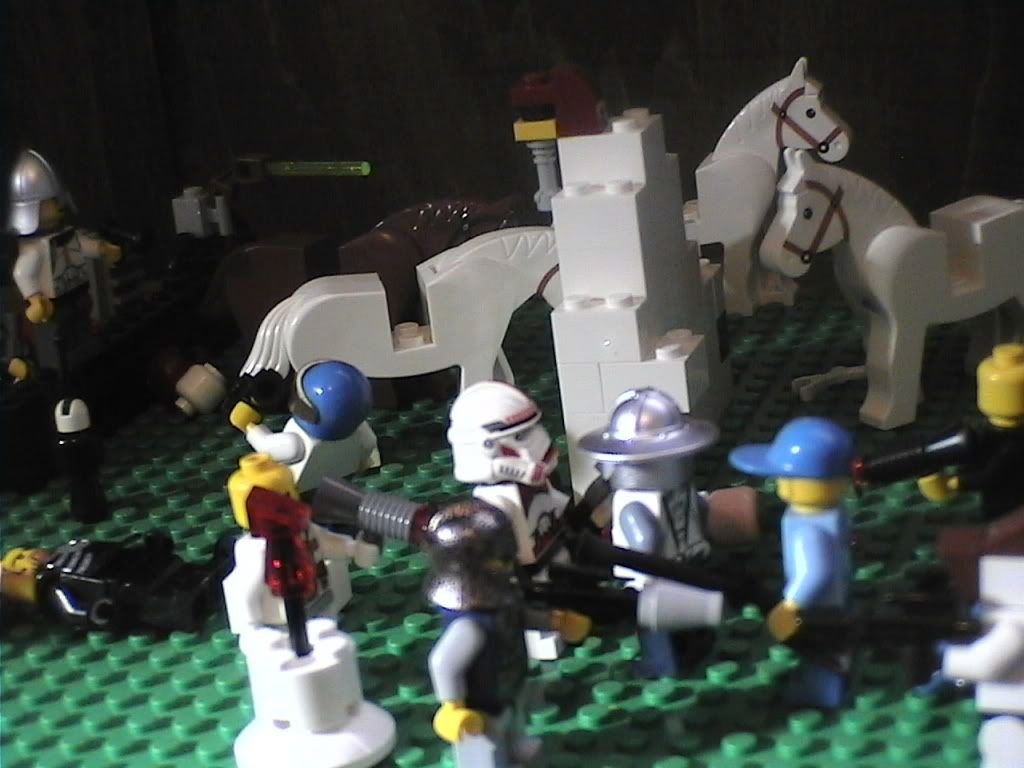 Two attackers are shot.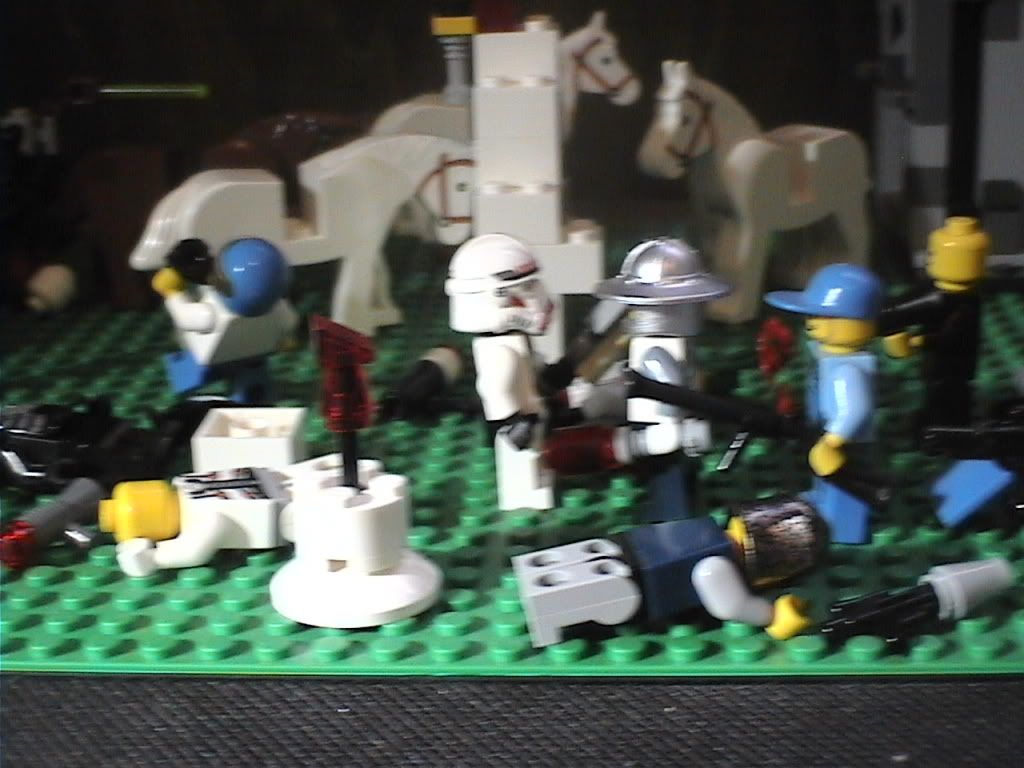 A defender is hit in the face with.... some kind of blunt object, I really have no idea what it is.
A clone trooper dies.
In a desperate attempt to get away, the last attacker runs for the farm plot.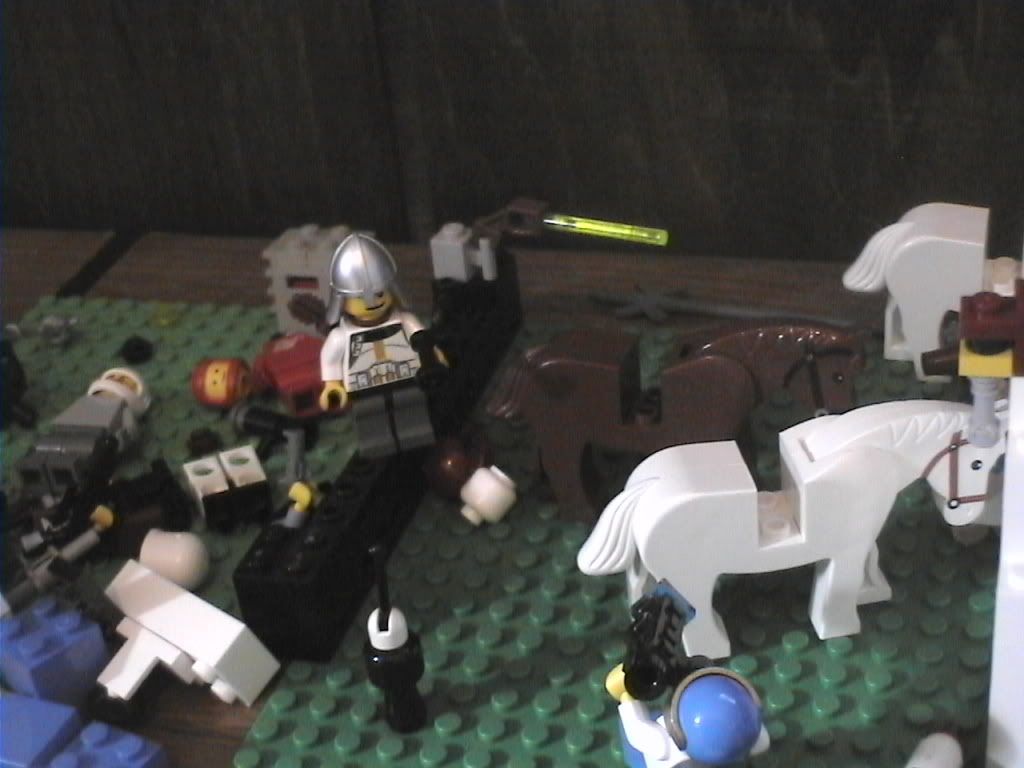 And is shot.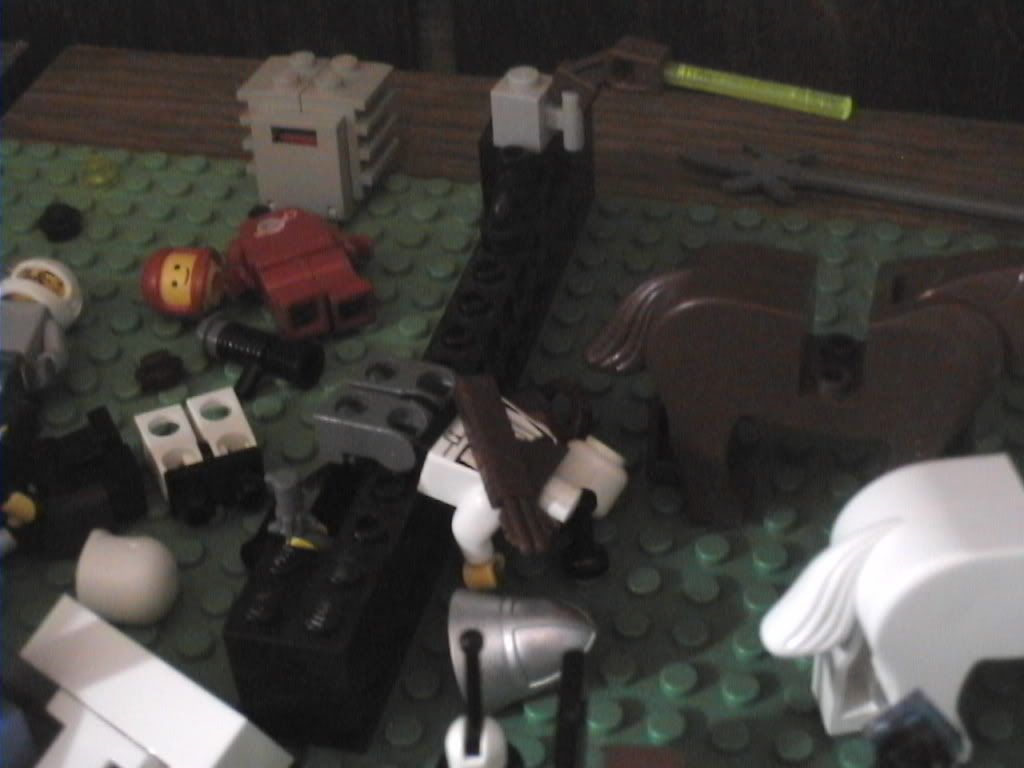 The survivors and the Holy Rat-Stick Of Good Brikwarring.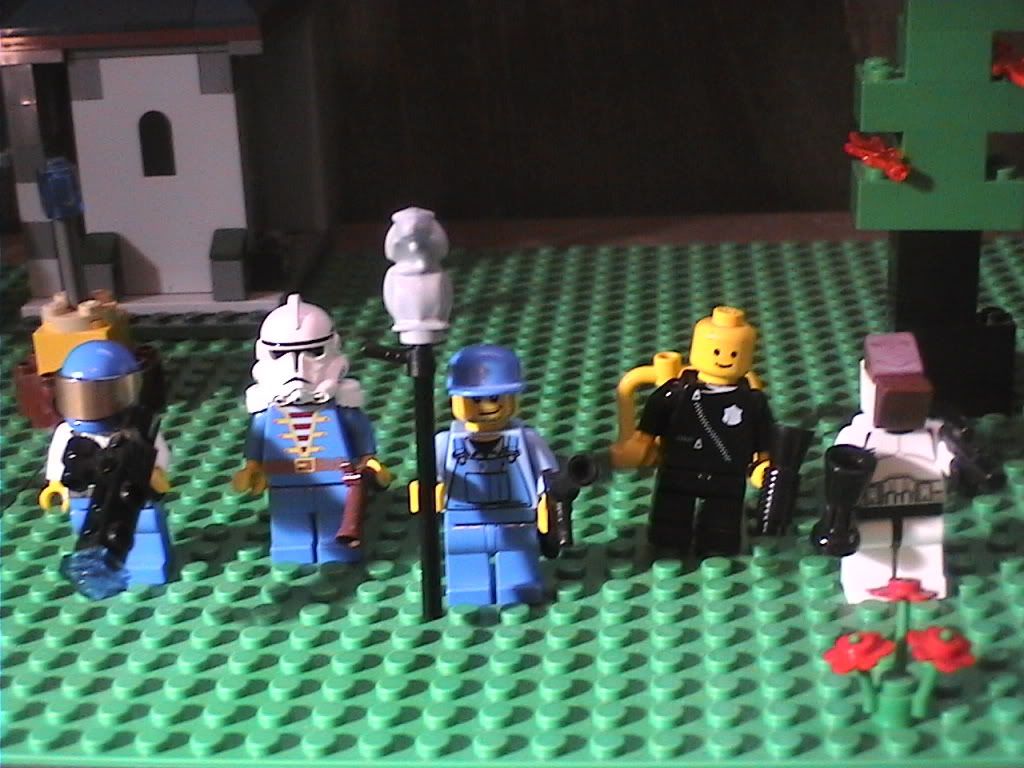 Hope you enjoyed the battle. My camera hated me for this one, so I do apologize for the quality.