My first post. To start off, thanks to those that thought BrikWars up, did the rules, decided to make it fun and pure carnage. Yes, long ago I found BrikWars and thought the idea was cool. I just had no one to play with until now. As we as a family have built our LEGO nation I made it a point to drop the "c" in Brick as you'll notice.
Second, this is the battle report for the first ever war in The Peoples Brikpublic of Rulandstin. On a dark and story night BlackBrik went into battle with the Clone Troopers and some Jedi Knights.
Below are the pictures of this epic first battle. Yes, those are my two boys, Six years old and four. Our four year old is the best at the game since he just throws dice and does what he pleases. We complain, he yells for mom, mom tells us to play nice. We are screwed.
My six year old took the Jedi Knights and Clone Troopers and I had my Spec Op forces I call BlackBrik. My four year old, he was the "X" factor, a merc, blowing up whatever he felt like at whatever time.
Before the carnage the two players smiled and prepared for WAR!!!!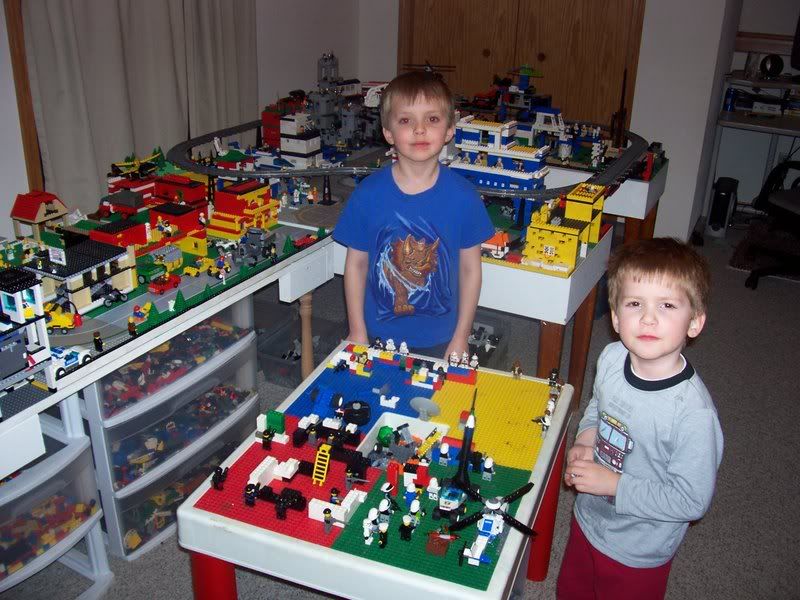 Opening salvos where crazy. Tons of epic failures and figs stumbling into walls, shooting themselves or tripping over mines
The battle settled down but BlackBriks tactics where horid, that and the dice where not happy with me. The Clone Troopers moved in quickly and made short work of them. Look closely in the upper right of the picture below and you'll notice a odd dice from a chinese checker set or something. It would get thrown out and my four year old would say. "I win". Tough to top that.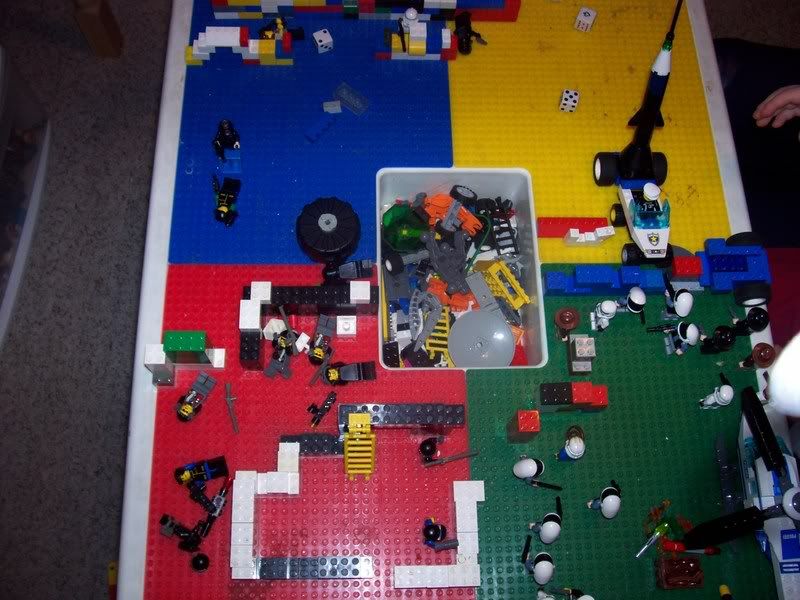 Amazingly one of my Operators was rescued by my four year old
But in the end, I lost by a massive margin. It started 10 vs 30 and I had no chance. I still don't know why my four year old decided to rescue my guy until he dropped him in the middle of a swarm of his own troops
So my first Battle is complete and I lost to a four year old and a six year old and I am turning 35 soon enough. This game rocks!