It started as a calm and peaceful evening in the lands of PBR. Minifigs walked threw the streets enjoying the cool night air.
Grand Puba Bob, ruler of the lands, looked over his kingdom and was worried, recently his Police Chief was kidnapped and rumors of two factions wanting to gain power had surfaced
Then his worries became the truth as two groups formed up on both sides of the Castle to attack.
GP Bob's only hope was the PBR National Guard lead by Col. Brik and his own Castle defense force
The Six faction attacks sending a wave of clone troopers in. As they pushed forward they mowed down the civilians caught in the cross fire.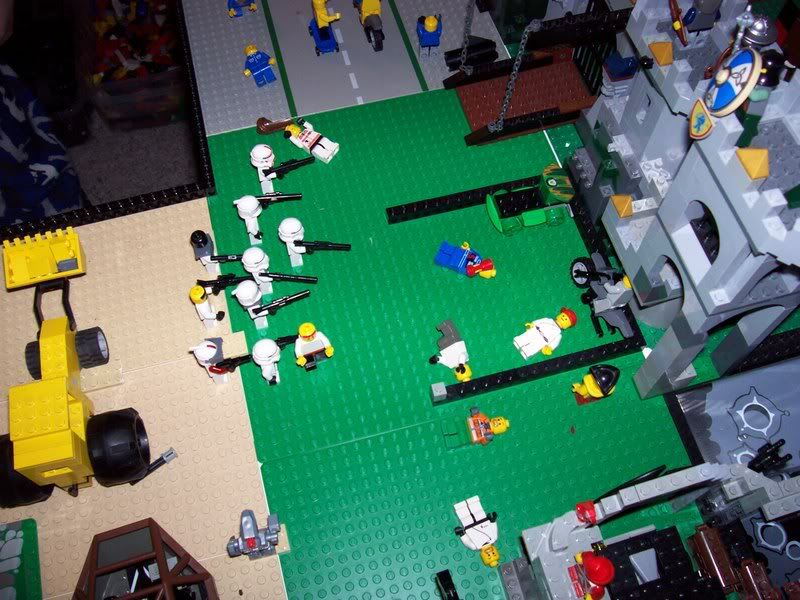 The Four factions did much of the same blasting a bunch of poor defensless civilans
The old guard counter attacked and sent some Clones to their death
The battle back and forth continued as ground was held by both sides but casualties where high.
A few turns later the Clones send a drop ship in which caused the old guard to stop the SUV assault. It also didn't help a tank was nearing the area and
More carnage ensues as the Old guard takes a pounding from the sky
A second wave of Clone troopers is coming into the fight. The Castle defenses can only take so much, what will happen?
Just one small land carrier with five troops managed to hold and keep things at bay on the North side of the battle. Amazing tactical work from the Four faction.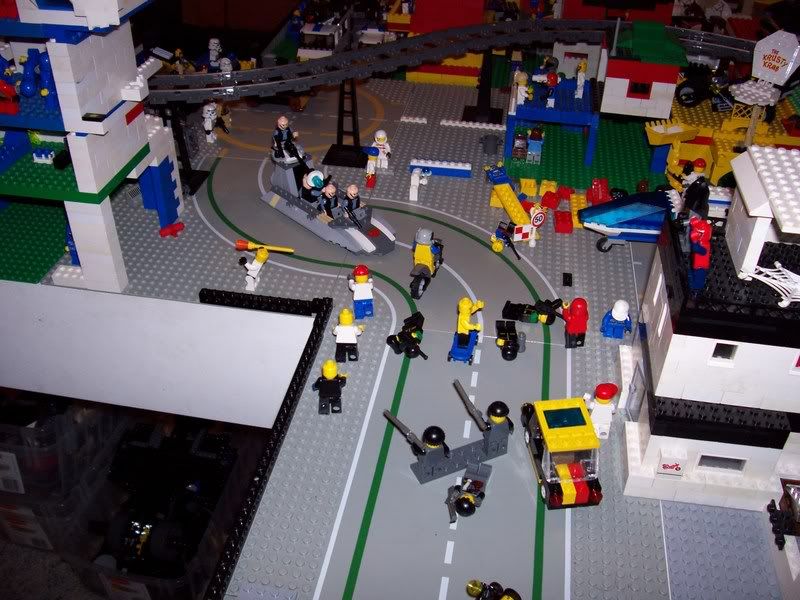 One last shot, the battle will continue when two little boys get out of bed and eat a healthy breakfast. Can't do your killn' on a empty stomach I say.