Legodovian D-Day
Posted:
Thu Jun 25, 2009 9:05 am
Praia do Santo Vértice, 16th June 2009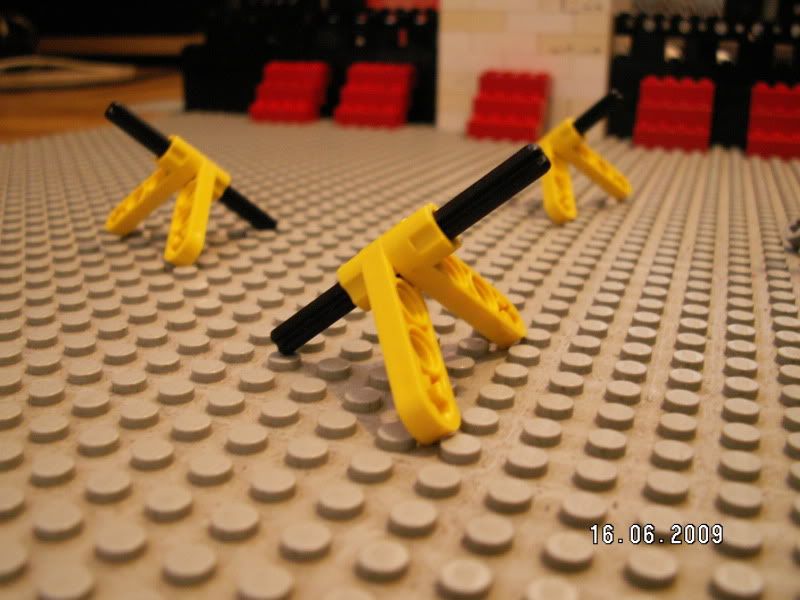 9.02 AM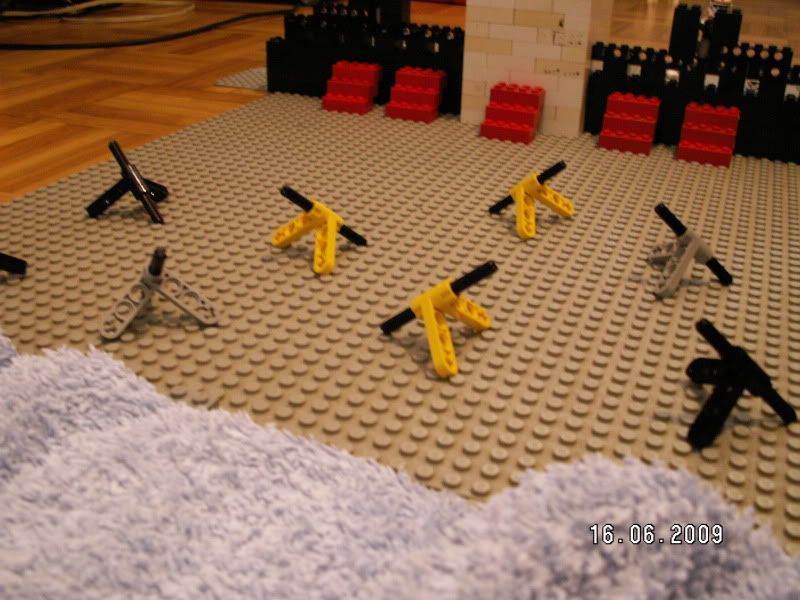 *froosh* *froosh*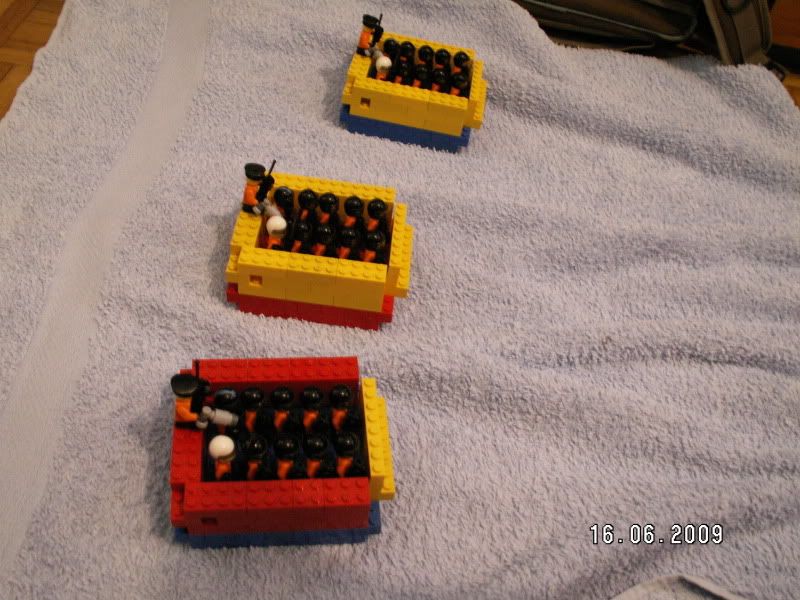 Terrefegue PA-T1 looks down to their transport boat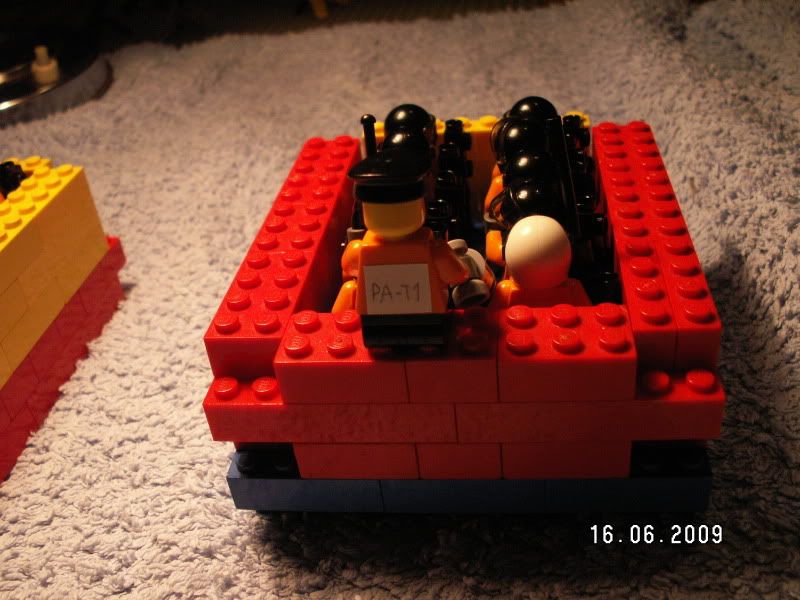 Two brothers on different boats stare at eachother
«Ainda estamos longe?»
«Sei lá!...»
«Que o Triângulo esteja connosco...»
Someone vomits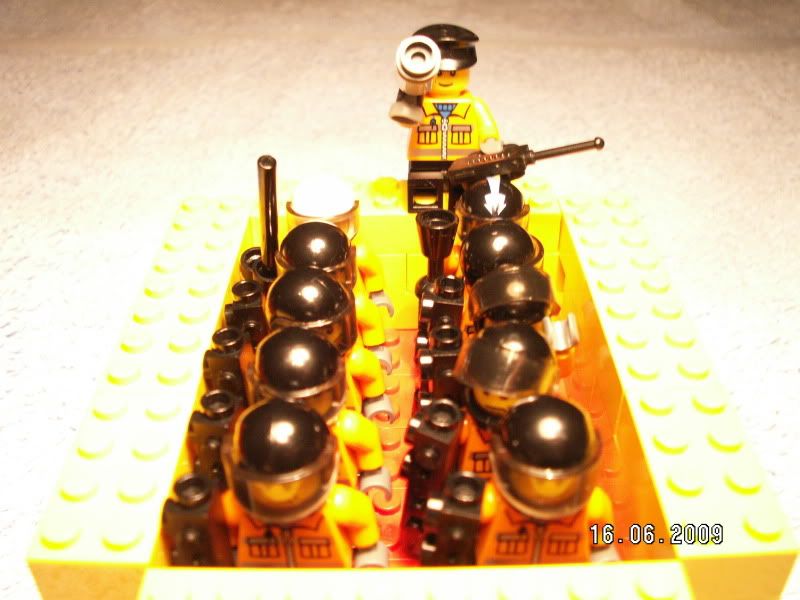 The sound of the water seems louder as the soldiers lower their voice tone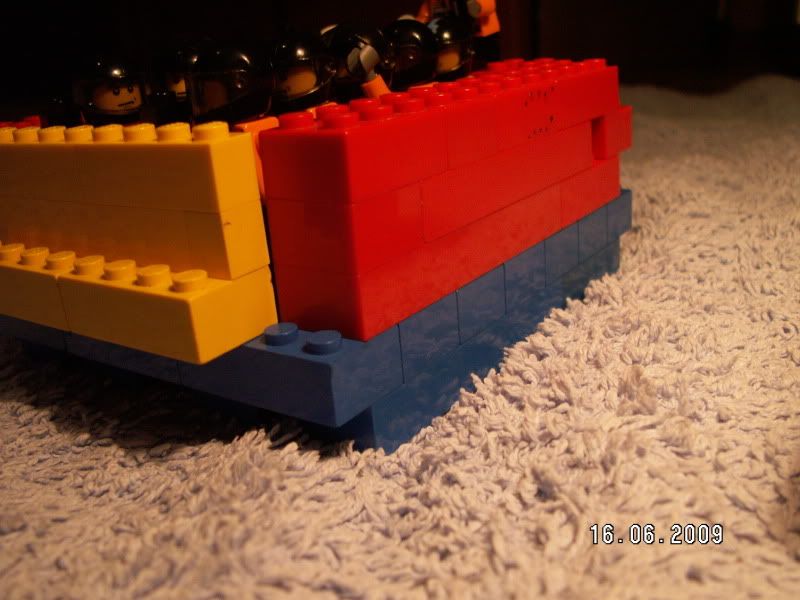 «Estamos quase! 30 segundos!» says the Terrefegue in charge of that boat.
«Oxalá esses Imperiais tenham a vista turvada...»
«Se eu sobreviver, hei-de caminhar desde casa até ao santuário do Grande Rectângulo.»
«Atenção!» shouts PA-T1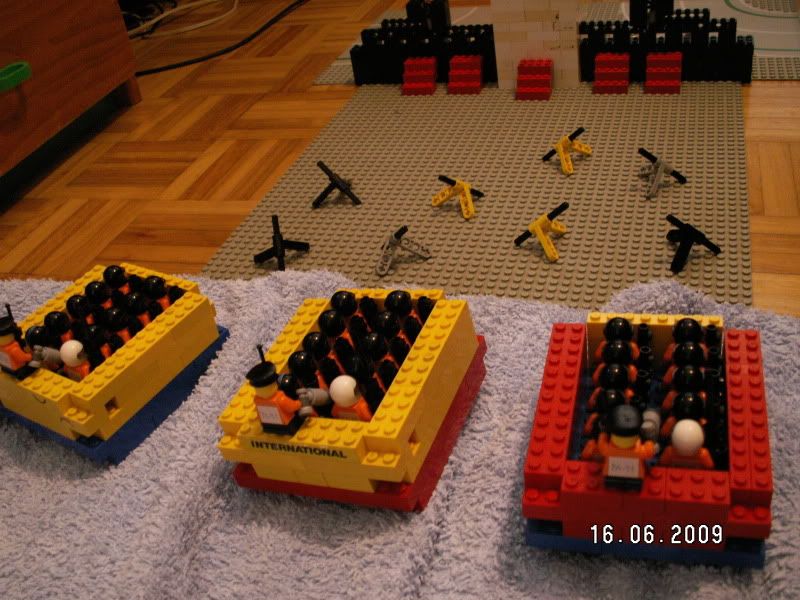 «Sir, are those Legodovians?»
«Yes...yes, they are! Ready the machineguns!»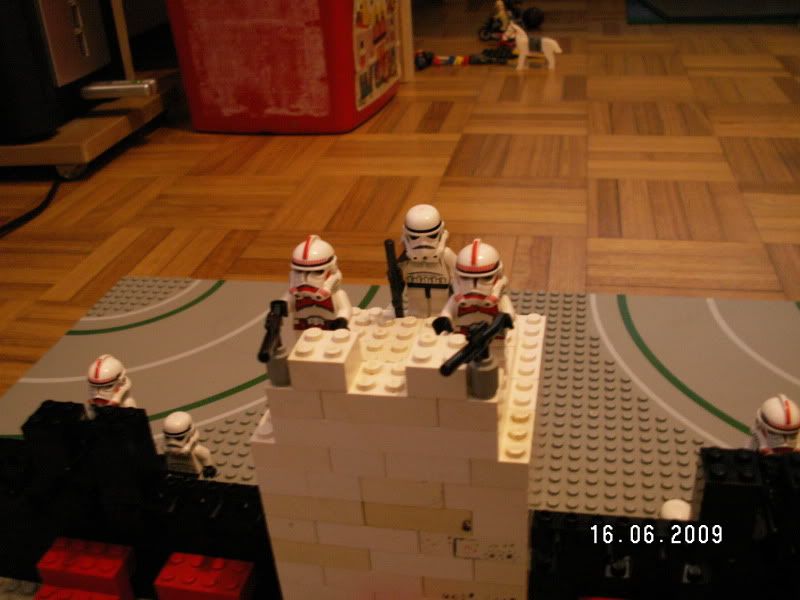 *Ch-ching!*
The doors open
«Vai! Vai! Vai!»
«Fire at will!»
As soon as the doors open, Legodovian soldiers start to perish and sucumb to the machinegun fire
*TRR-TAC-TAC-TAC-TAC-TRR-TAC-TA-TA-TA-TAC-TAC-TRRR*
*TRRR-TRRRR-TAC-TAC-TAC-TAC-TAC-TRRR-TAC-TAC-TAC*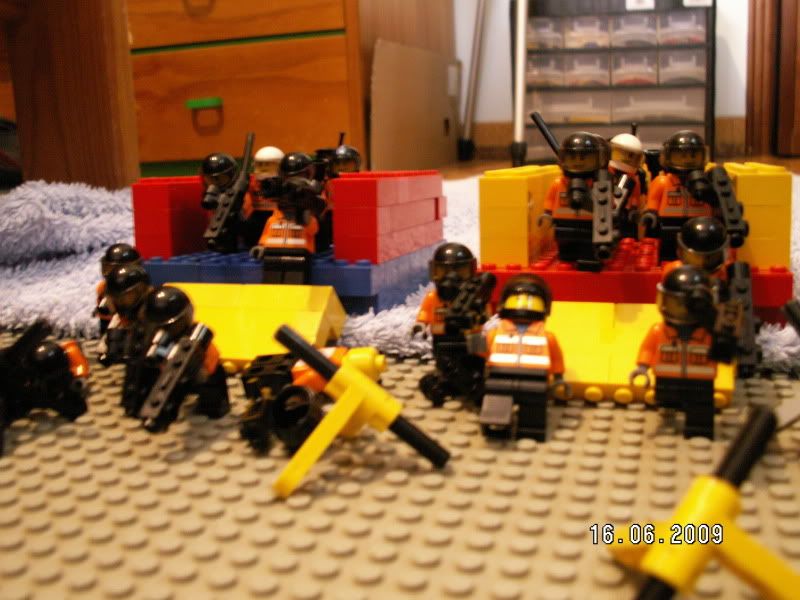 All survivors from the first wave of fire try to cover themselves behind those huge metal crosses
«Xiça, com que então não estavam à nossa espera?»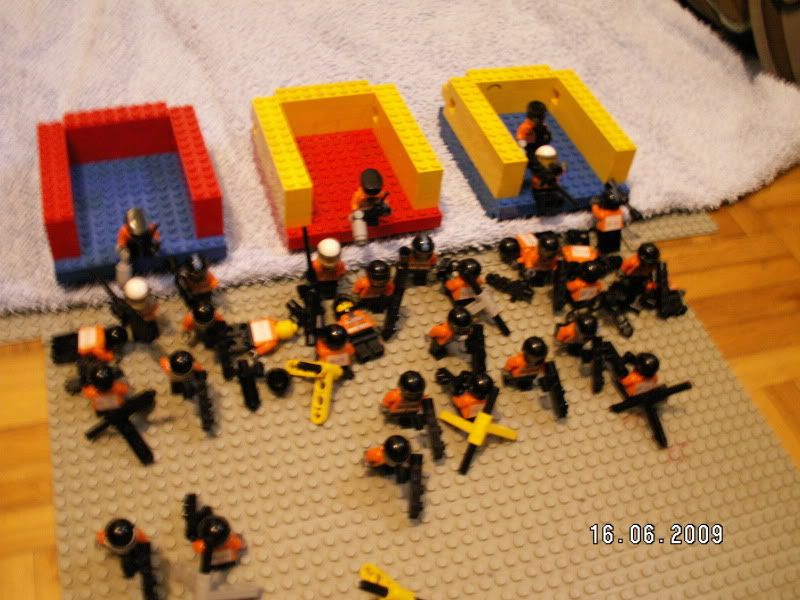 «Vai agora! Vai! Vai!»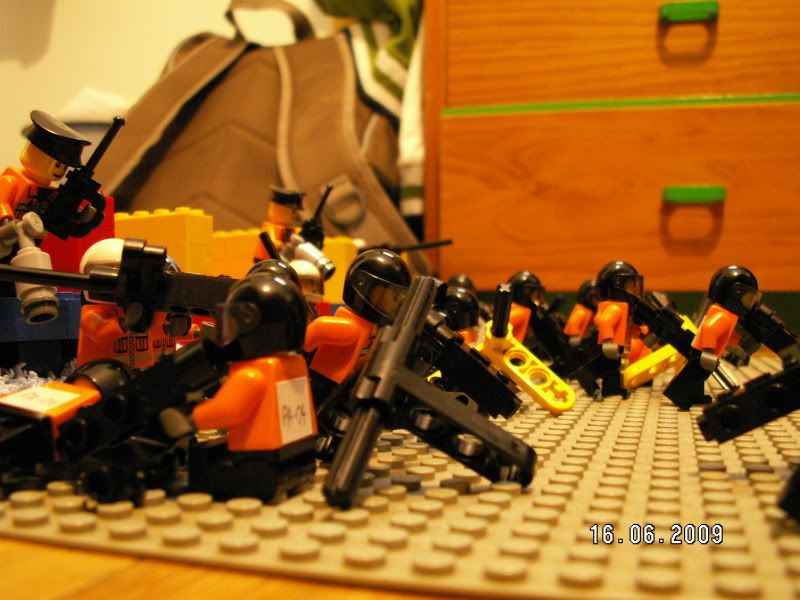 All able soldiers move forward, while others are caught on fire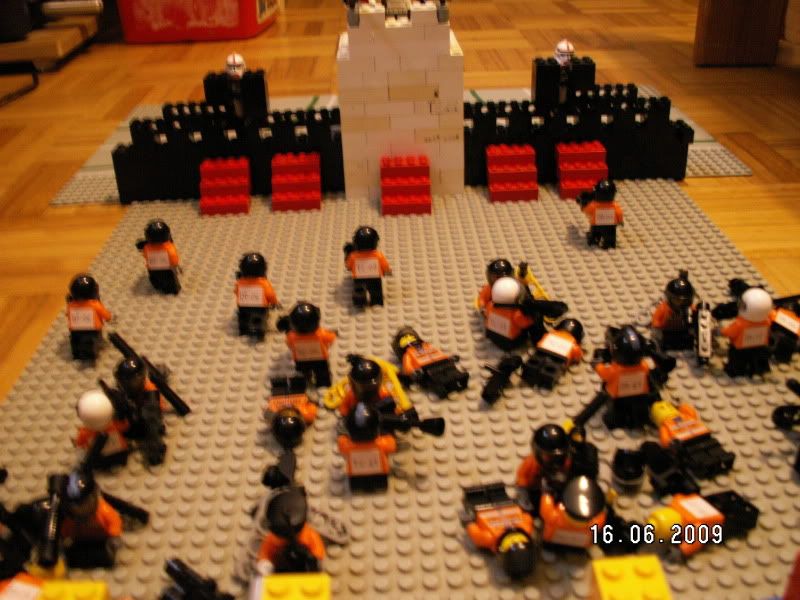 *TRAAAC-TAC-TAC-TRRR*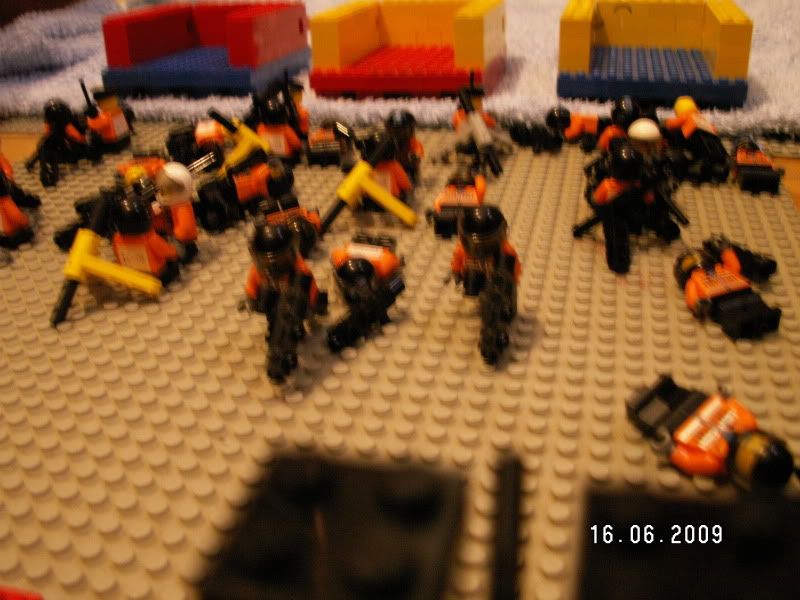 «Vai! Estamos quase lá!»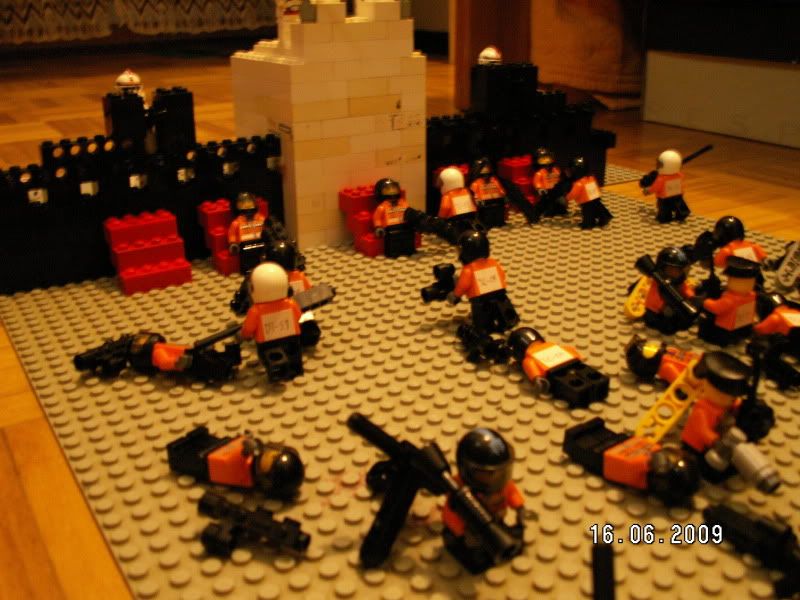 The machineguns show no mercy for everyone they get in their crosshairs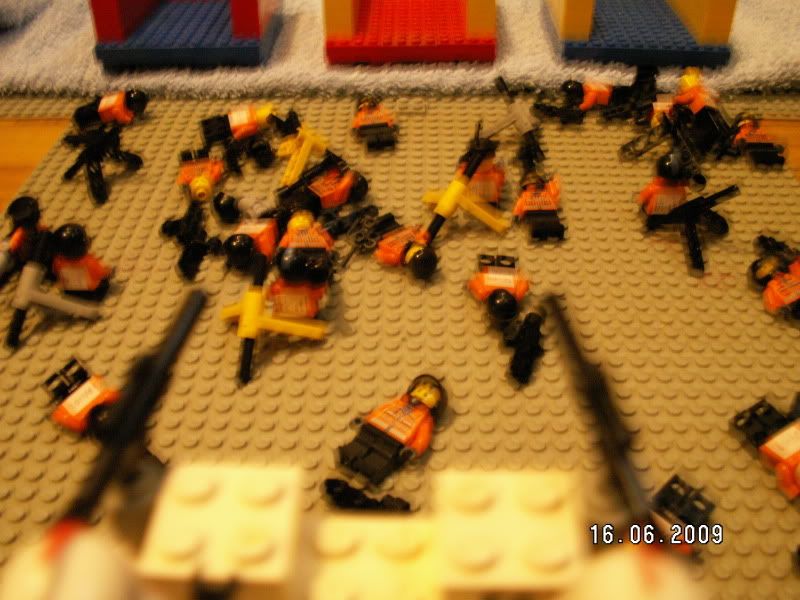 «Pronto, já aqui estamos!»
«Onde está o nosso Terrefegue?!»
«Sir, transport boats have landed on the shore, Santo Vertice beach sector. Our machineguns weren't enough to stop them from moving forward. We need backup! Do you hear me? We need backup!»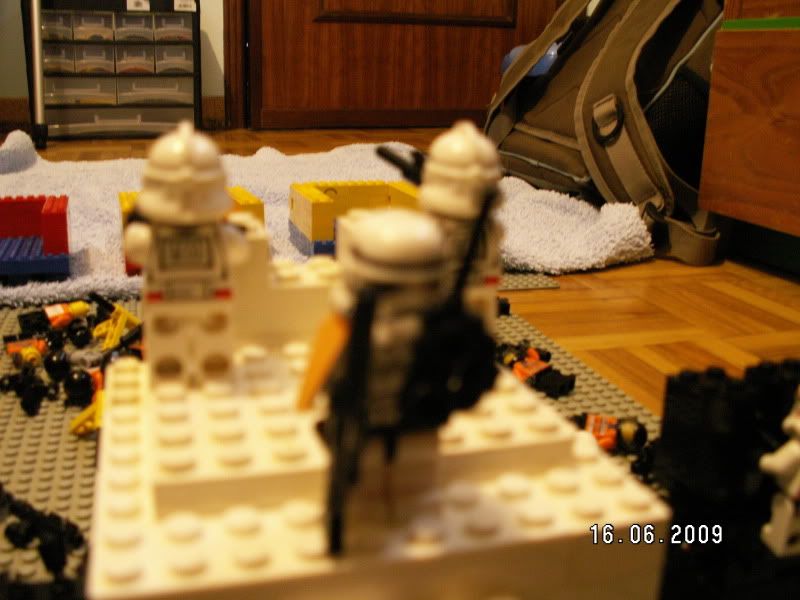 «Chegámos! Chegámos! Há mais algum Terrefegue vivo aqui?» asked PA-T1
«Não, senhor, morreram todos. Sou do pelotão TC e o nosso Terrefegue morreu assim que desembarcou.»
A nervous Legodovian Sniper aims at one of the machinegunners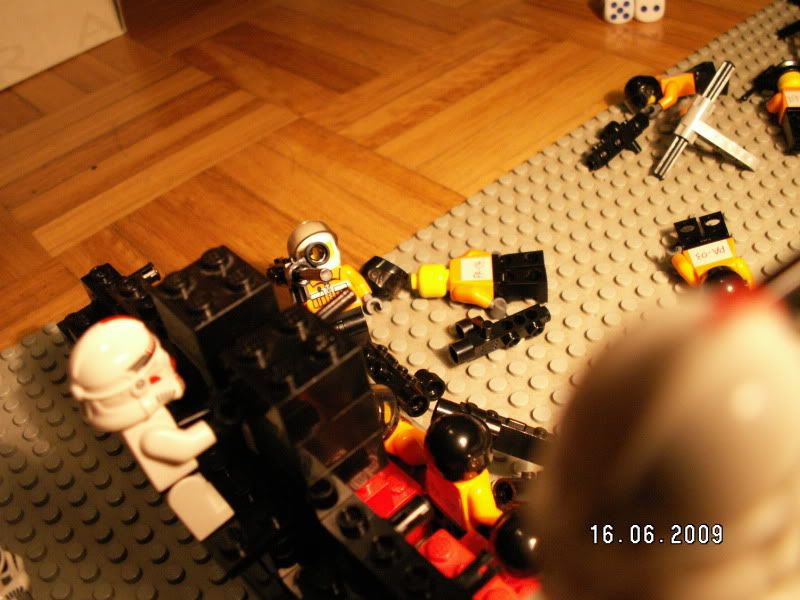 Too nervous to hit the gunner, he fails
«Sir! They've hit the wall!»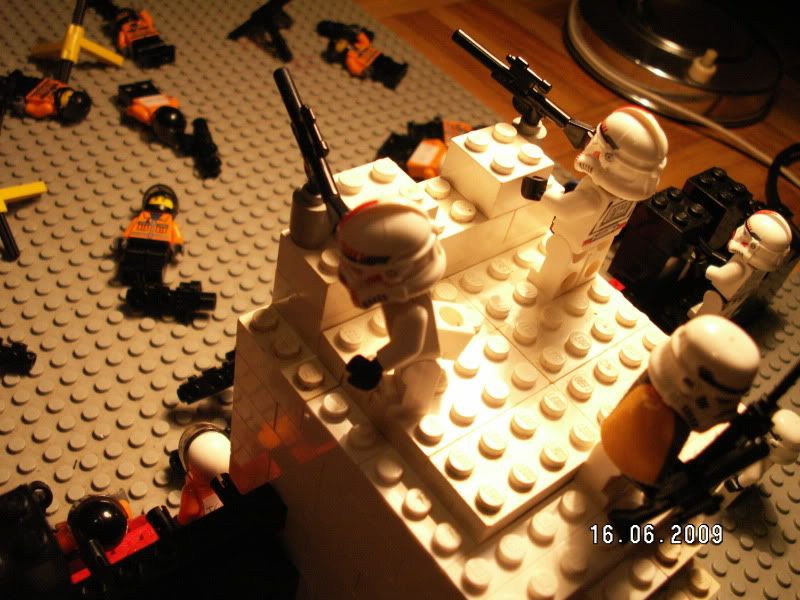 Two Legodovian Bombers aim at the right wall
*BOOOOOOM*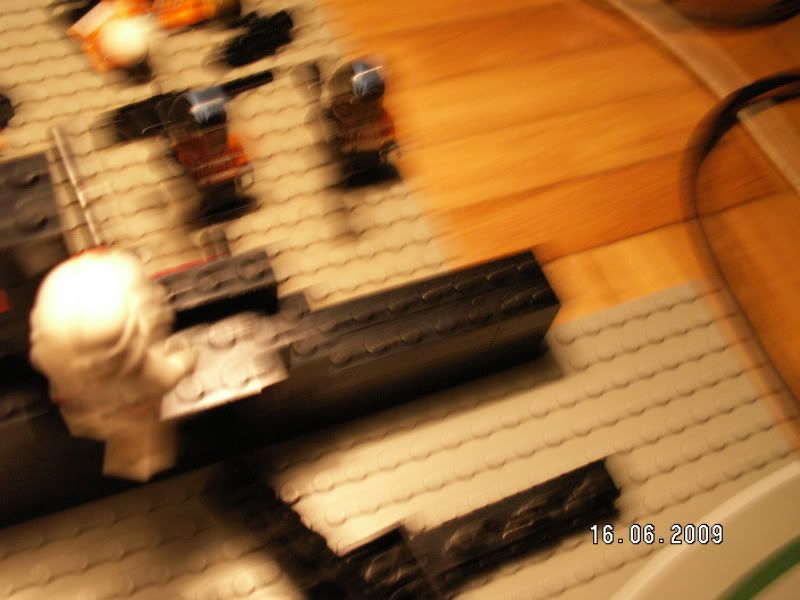 As soon as the barbed wire is destroyed, a Legodovian soldier climbs the wall and faces a machinegunner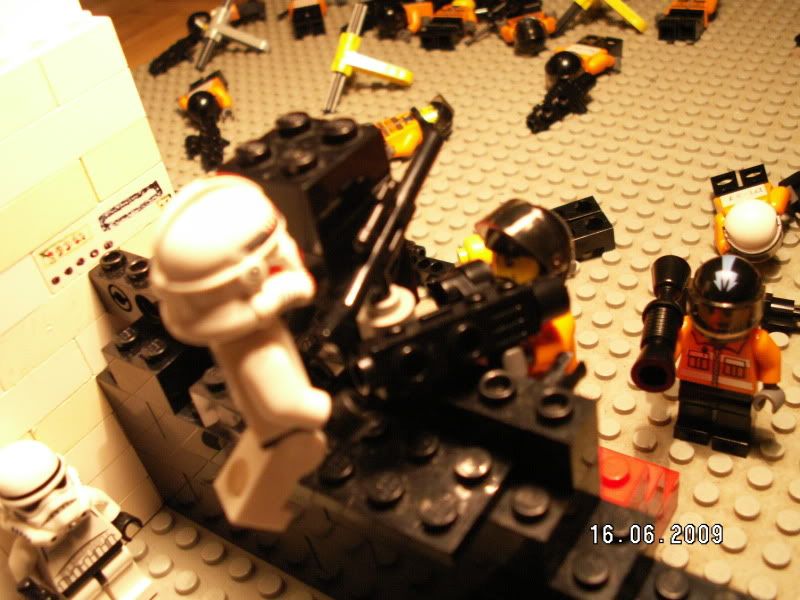 He is repelled. This gives hope to the Imperial Forces
More calm, the other surviving sniper hits the gunner that provoked massive death on the right flank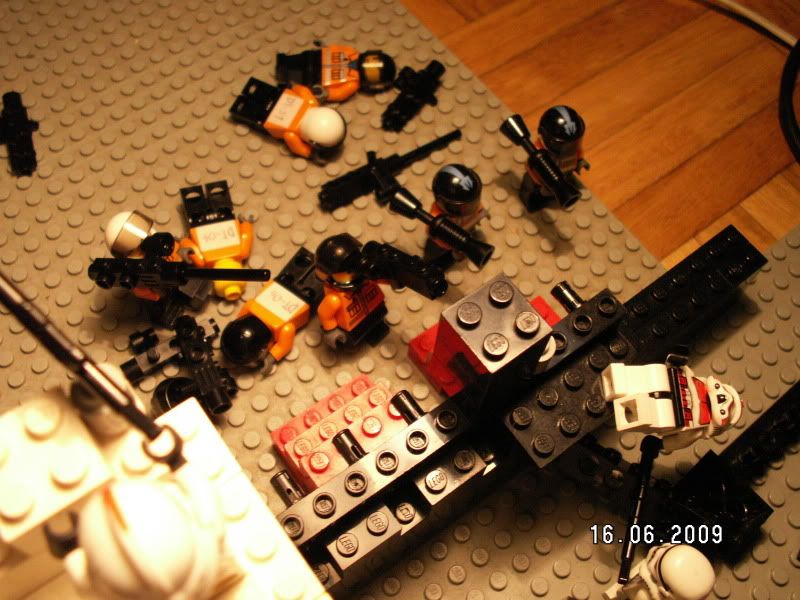 «Vão! Vão! Mexam-se!» screams TC-S1, the sniper from platoon TC
Some troops run closer to the breached wall
«Breach! 2 o'clock!»
«Blast them!»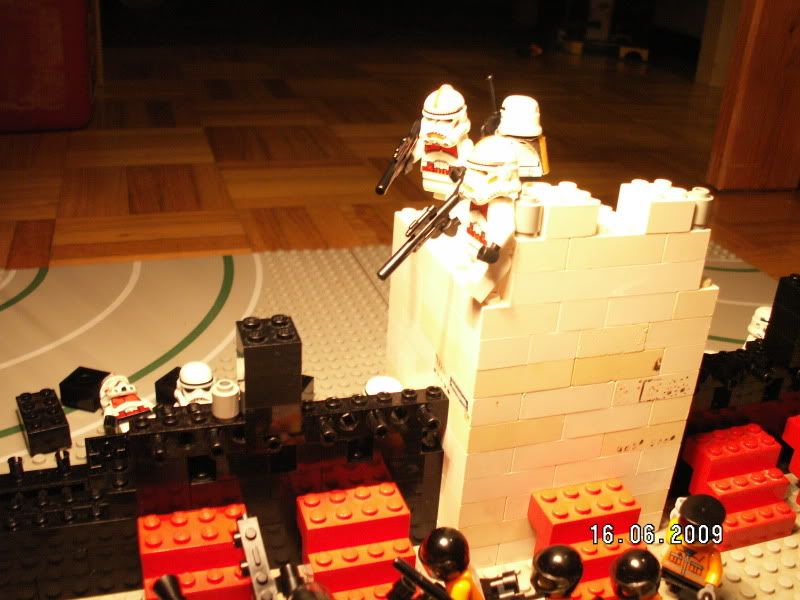 On the other side, the nervous sniper is shot
«Mexam-se, caramba! Não estamos num passeio!»
«Sir, they're too many!»
«Follow your orders, trooper!»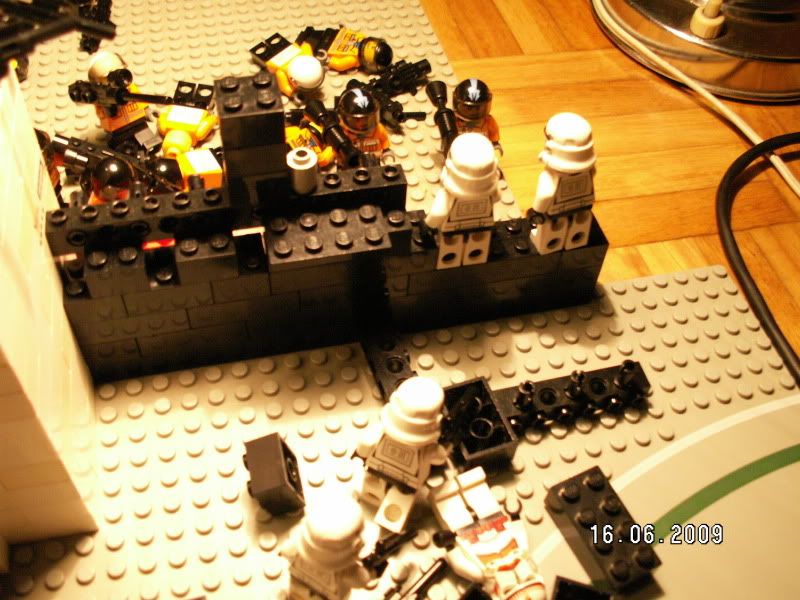 Both Bombers are shot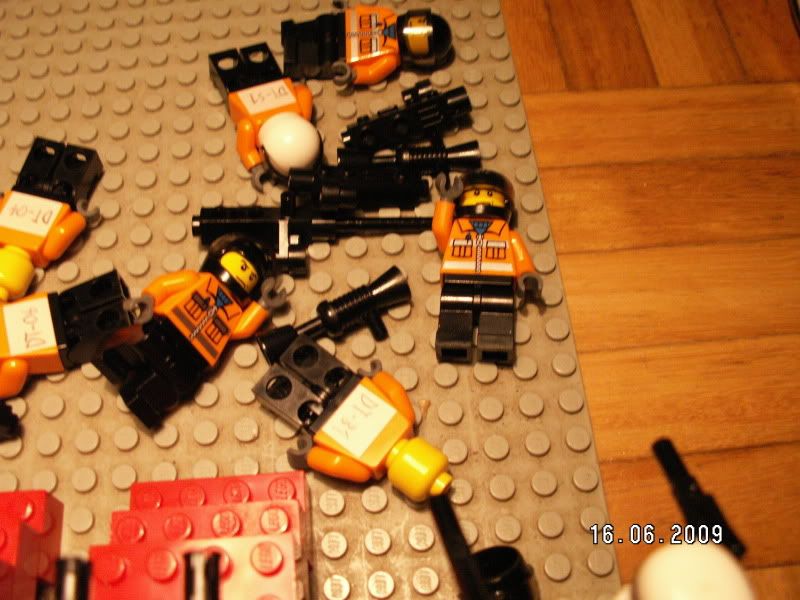 TC-S1 shoots down another machinegunner
«Embrulha, Imperial duma figa.»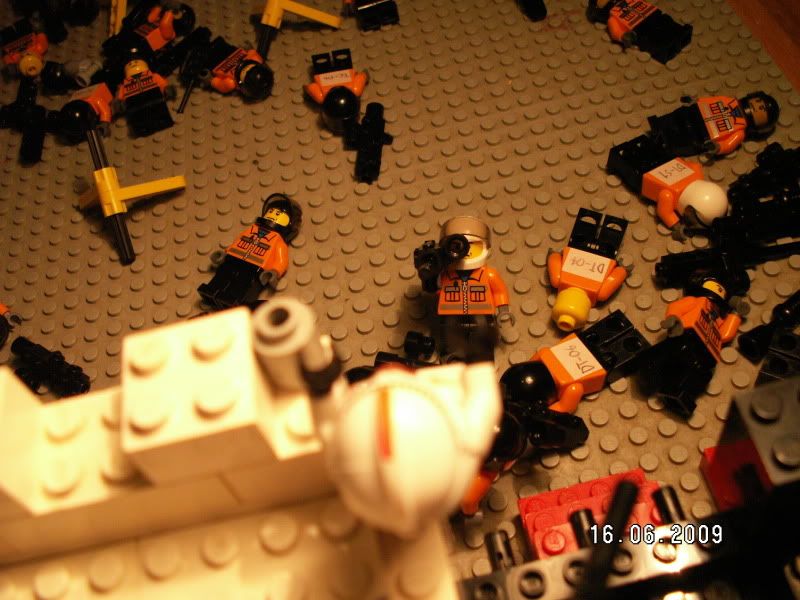 Legodovian soldiers shoot down those Imperials, but reinforcements are coming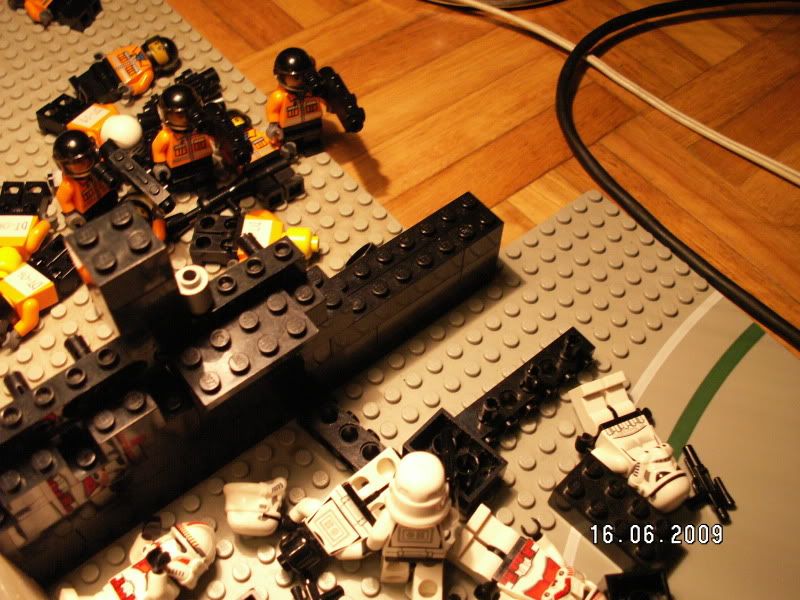 They also hit a machinegunner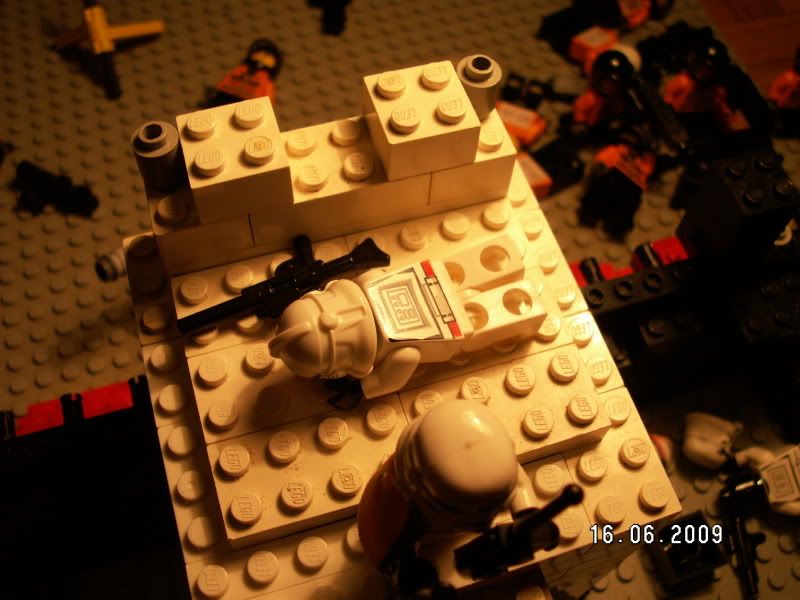 PA-T1 delivers an extra-precise shot on the last machinegunner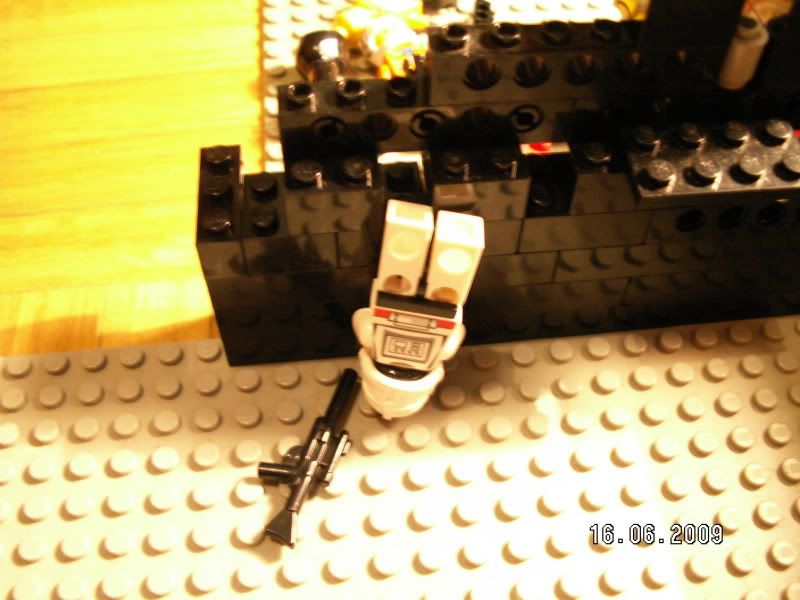 The Imperials are determined to hold the beach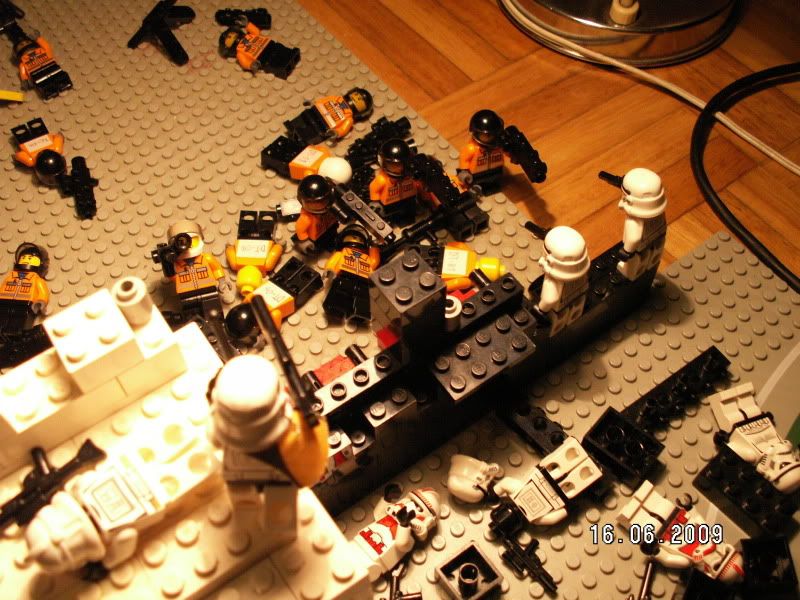 They actually kill one Legodovian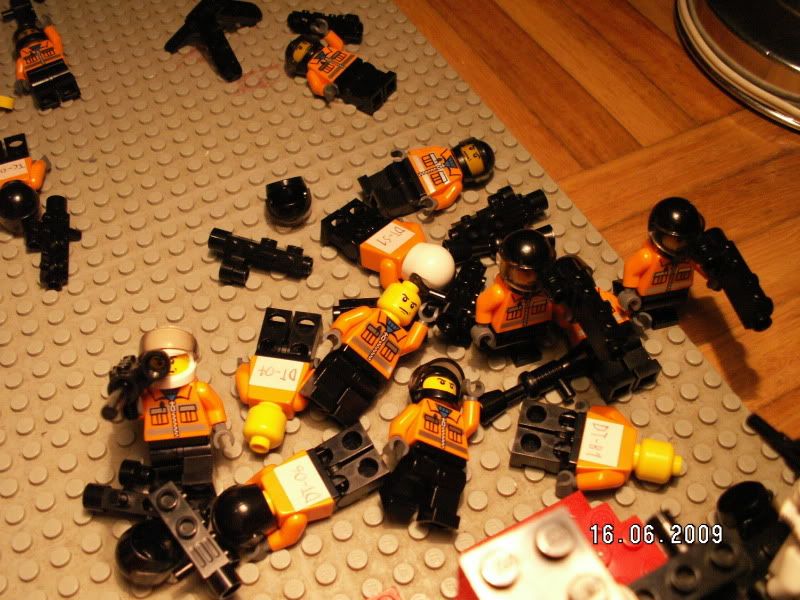 TC-S1 makes his 3rd kill by eliminating the Stormtrooper Officer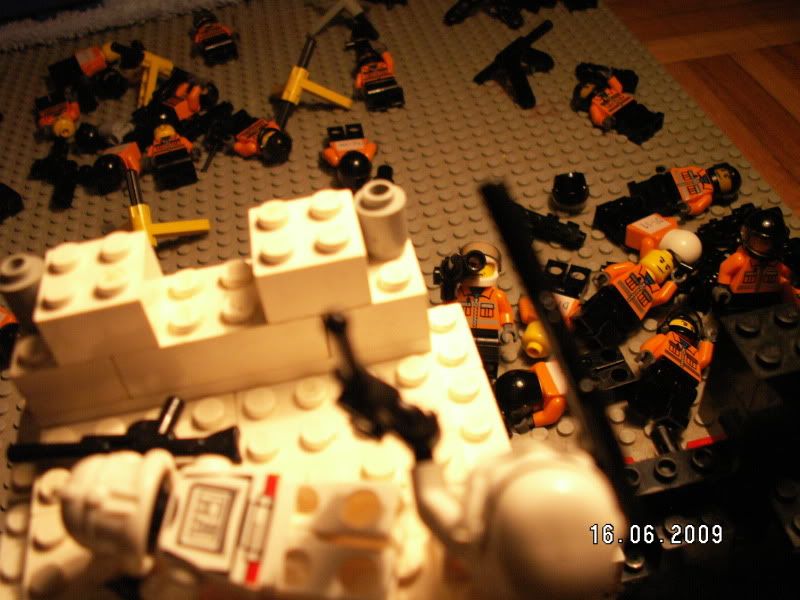 The Legodovians spray fire around and only 1 Stormtrooper is left alive
«Wait! I surrender! I...rindo-me!!»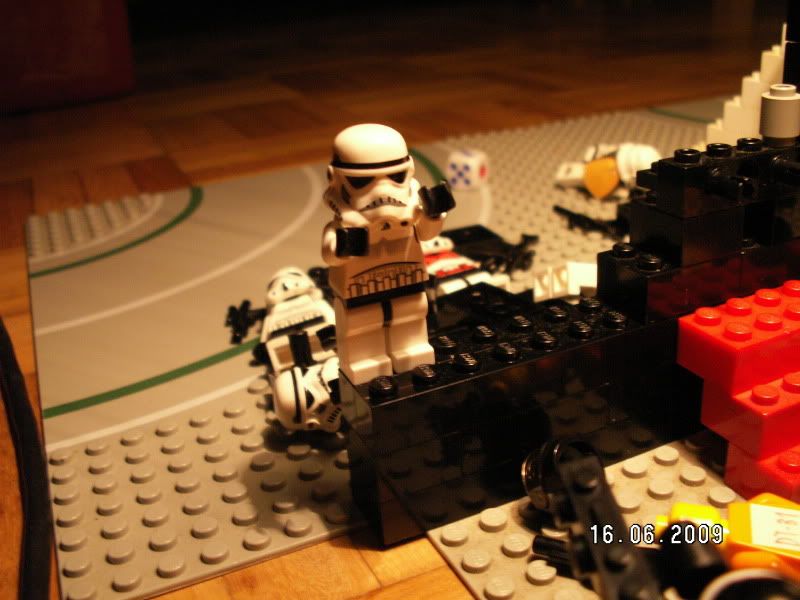 Oh he's so lucky. He was shot before the Legodovians could hear him
«A praia está livre. Procurem sobreviventes.» orders PA-T1
«Sim, senhor.»
«Hei, meu Terrefegue, encontrei um vivo!»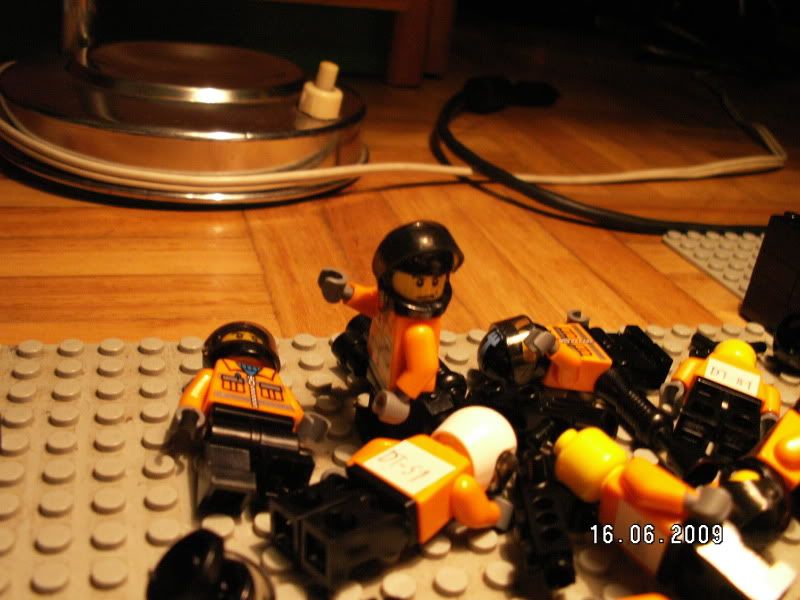 «Ele vai ficar bem?»
«Vai...só foi atingido de raspão.»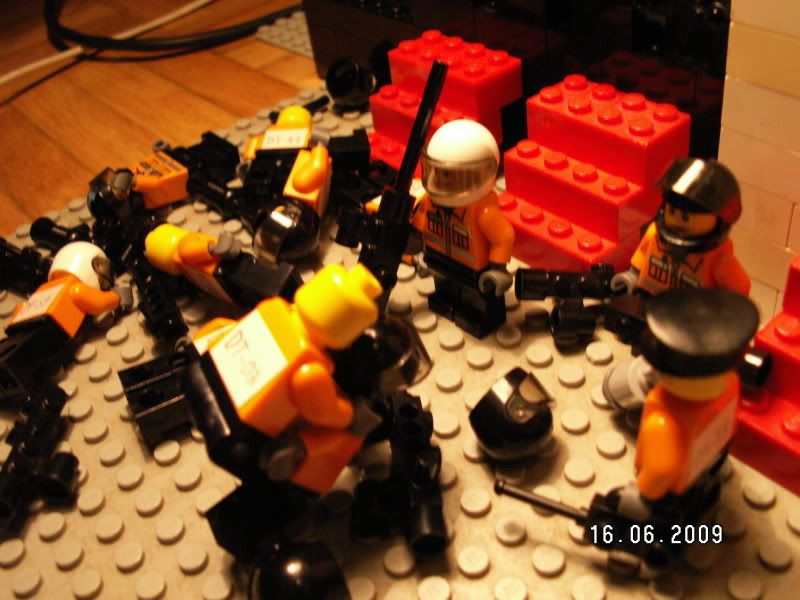 Later...
A survivor smokes a cigar he's been saving for a special occasion
«O Triângulo salvou-me...eu te súdo, ó grande e poderoso Triângulo...»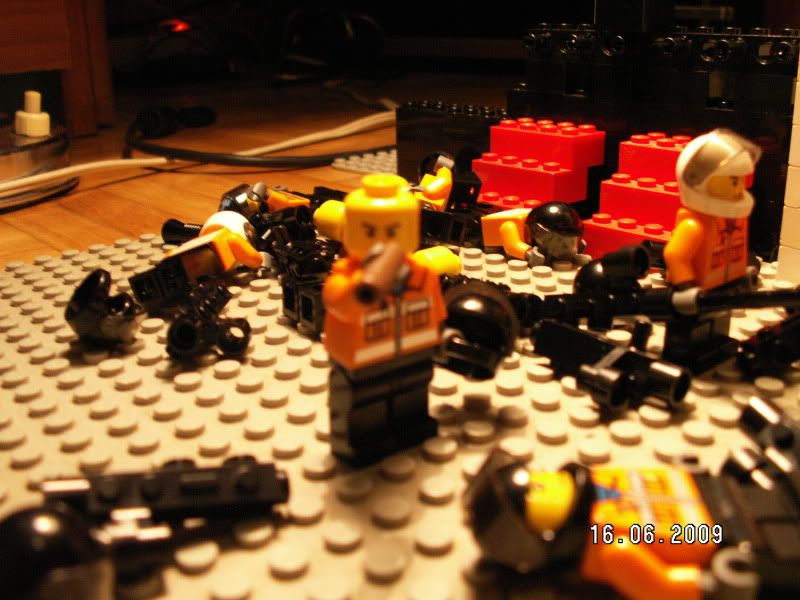 «Já está bom...»
«Meu Gitalide» says PA-T1 through the radio «A praia está livre. Podem mandar os reforços. Over.»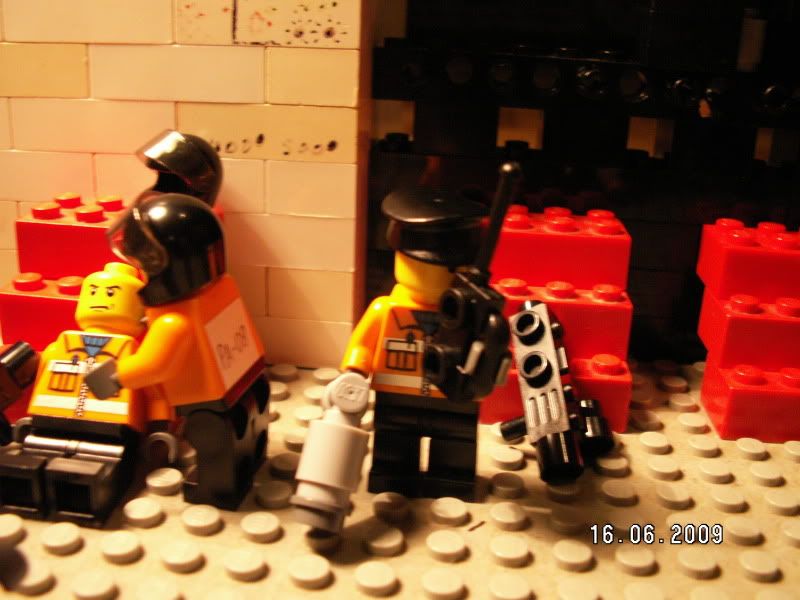 «Ena, que vista...»
«Como diriam os bifes, "That's quite a view".»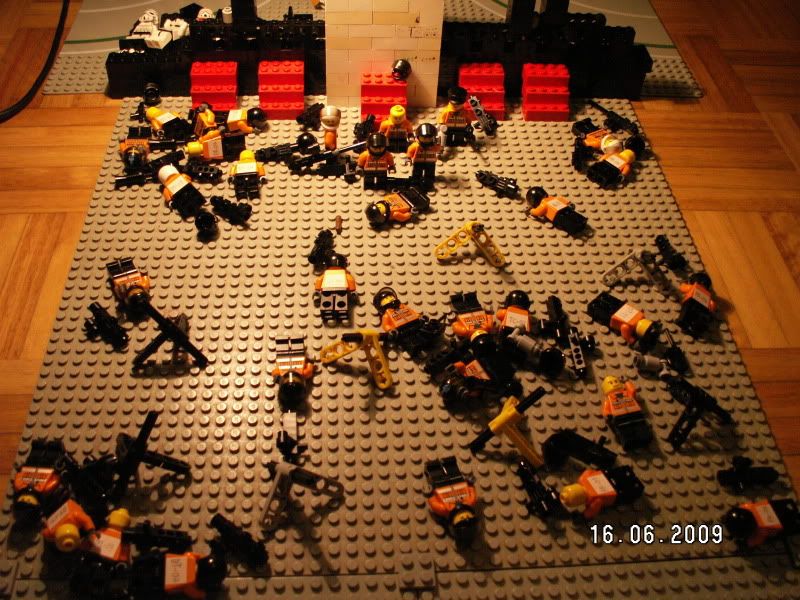 «Meus senhores, participámos numa batalha inesquecível e histórica. Espero que se tenham apercebido disso. Muitos homens morreram aqui para liberar a nossa querida pátria. Rezemos ao Triângulo pelas suas vidas.»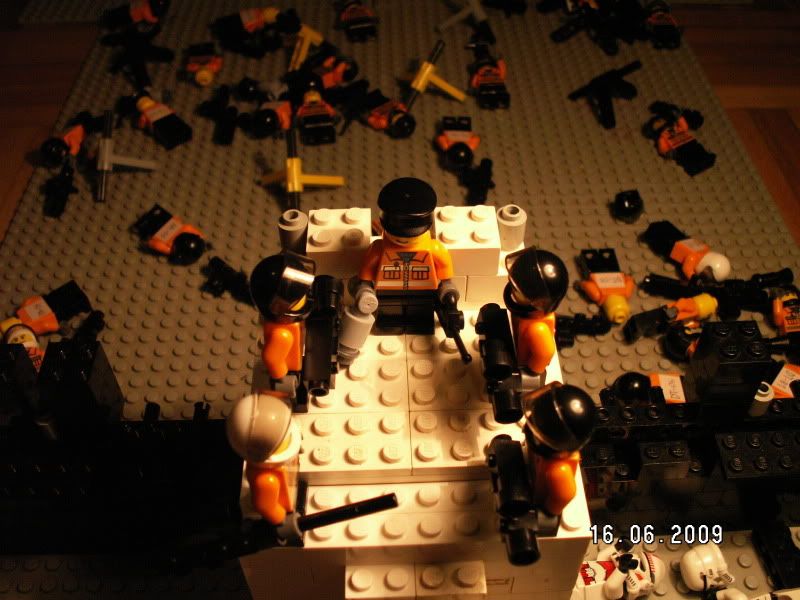 The End
for now
Overviews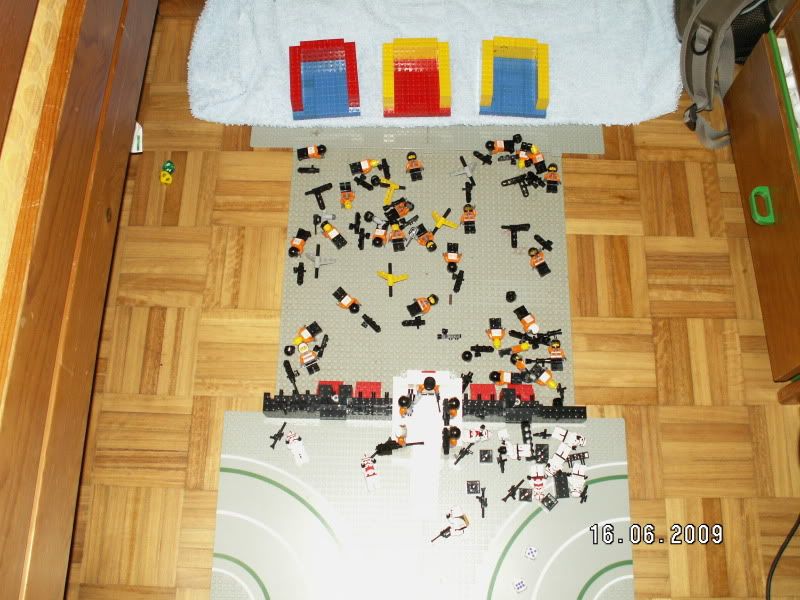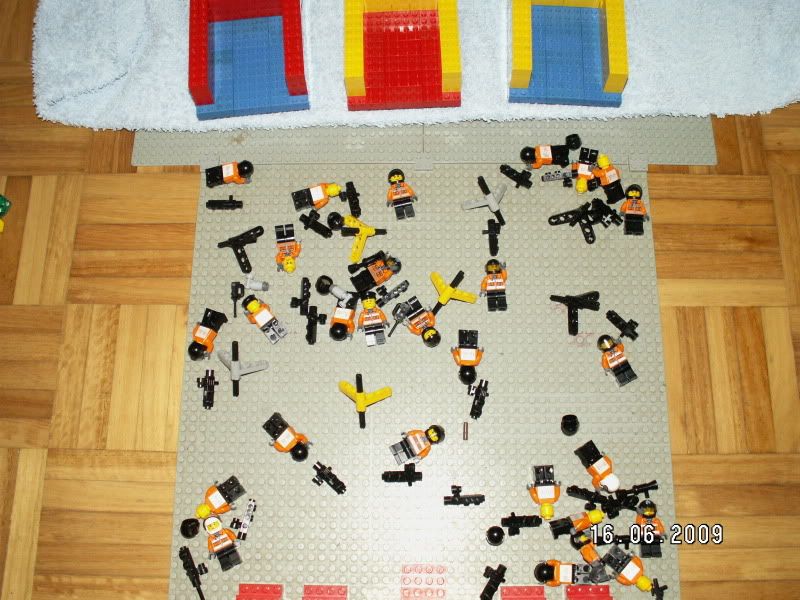 Oh yeah, D-Day battles are funny especially when you see all those minifigs falling to machinegun fire.