Top thread:
http://www.brikwars.com/forums/viewtopic.php?t=5171
________________________________________________________
the conquests of The Brik Masons, lead by Sander Cohen, bring them to TinyTown, but unluckily for them the DOOMacrats, Led By a clone of V.P Takashi, found themselves a suitable base in this small clutch of buildings
Played with The Brik Mason
<><><><><><><><><><>
the BrikMasons move into the town.
A DOOMacrat solider climbs to the roof of the house.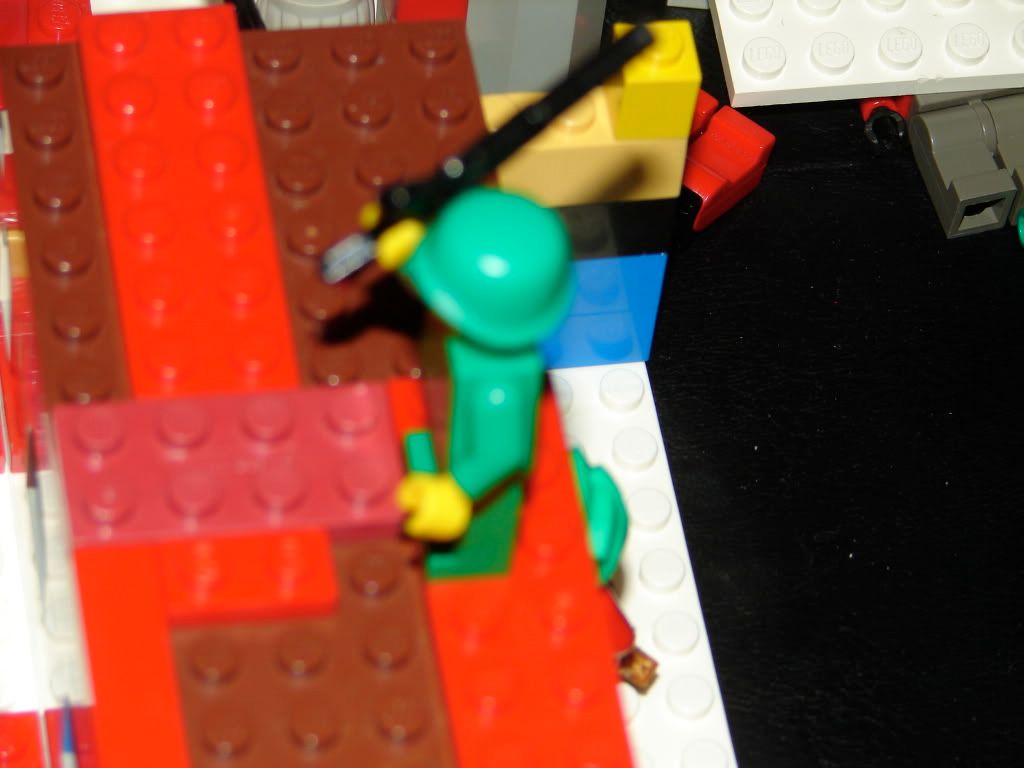 The BrikMasons Move out and Sander climbs up to the roof.
He fires his blockit-launcher at the roof top DOOM trooper
FWOOSH
!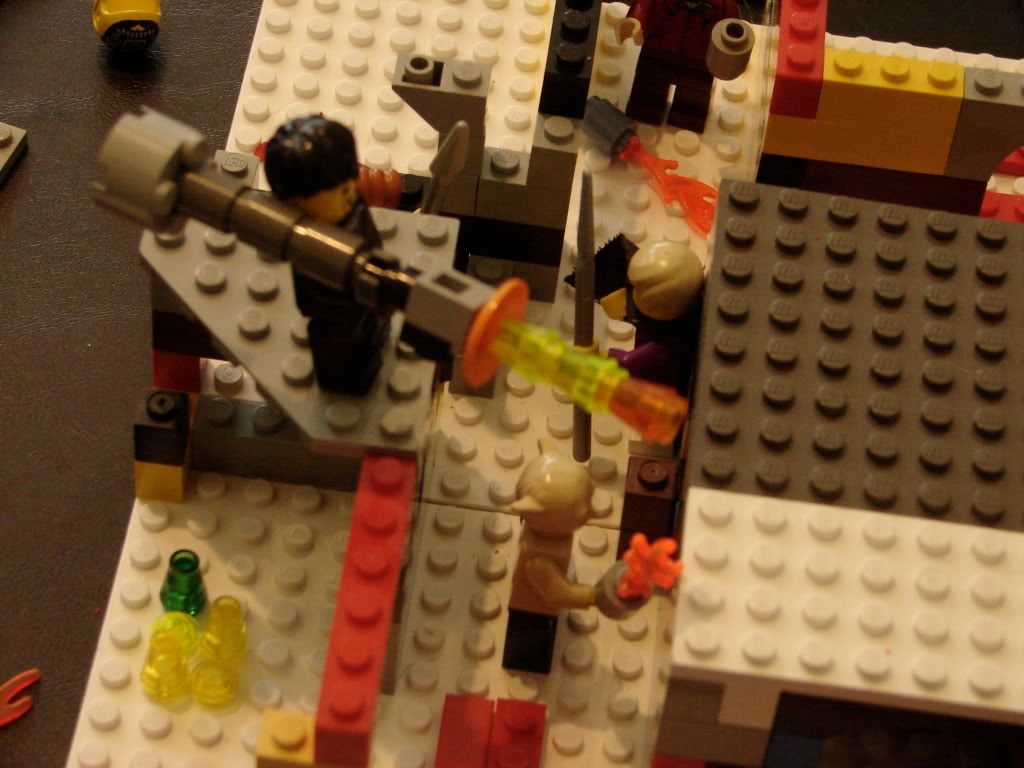 KRA-KOOM!!
Takashi orders his men to attack and climbs to the roof,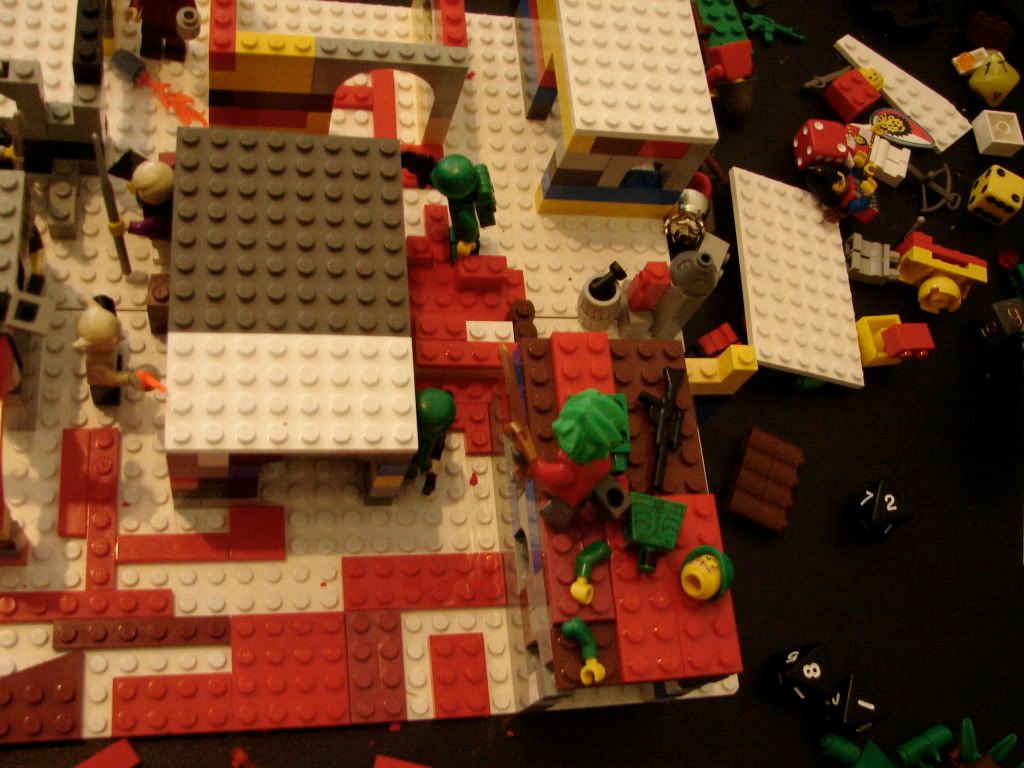 his men fire and he sprints across the roof tops and leaps at one of the goblins.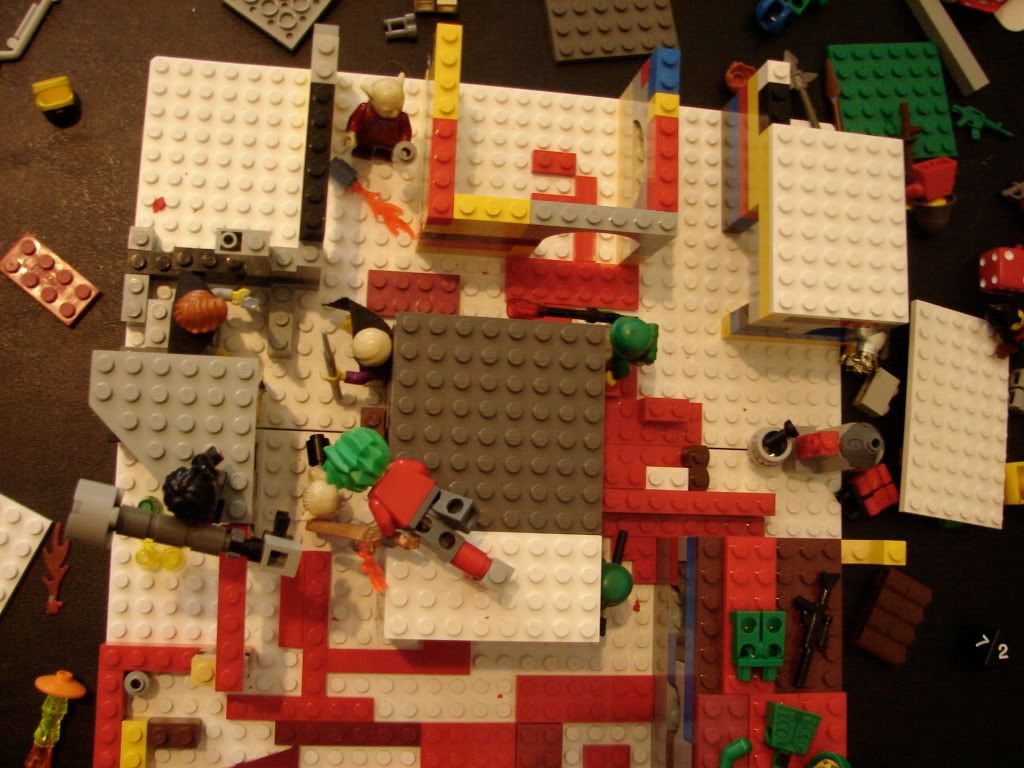 WHAP!
the trooper missis and takashi smashes into the roof occupied by Sander Cohen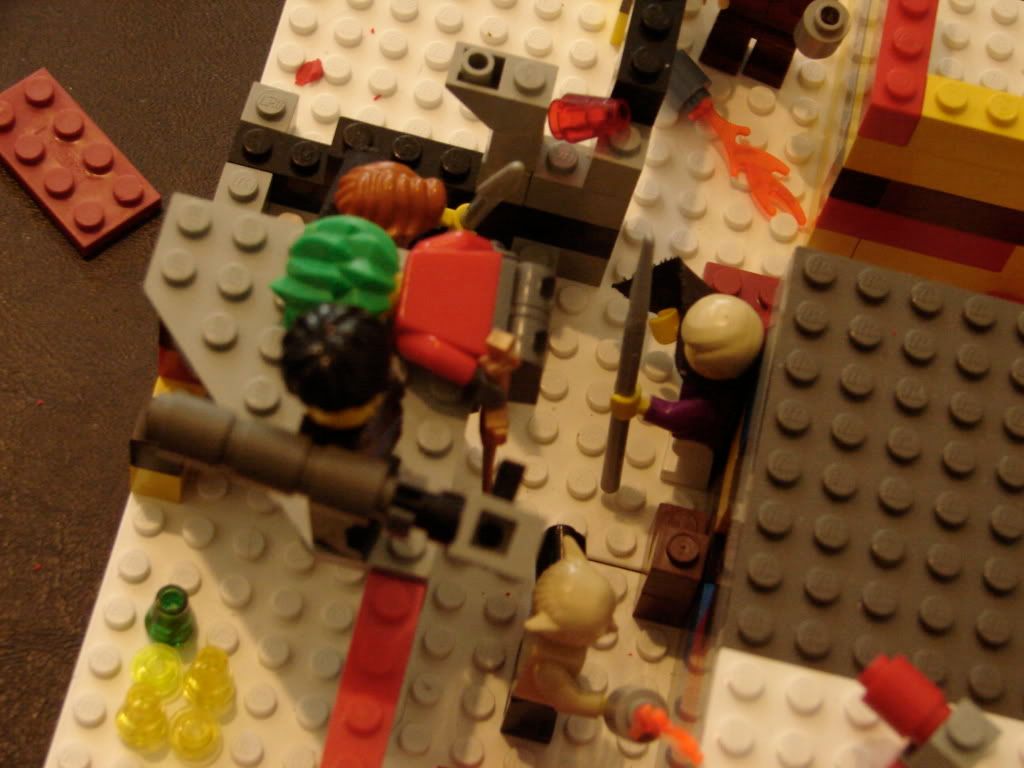 as his men [and goblins] move into combat sander backs up.
his blockit-launcher spits super sonic death:
FWOOSH
!
SP-LAMK!
Takashi is obliterated and Sander is thrown back,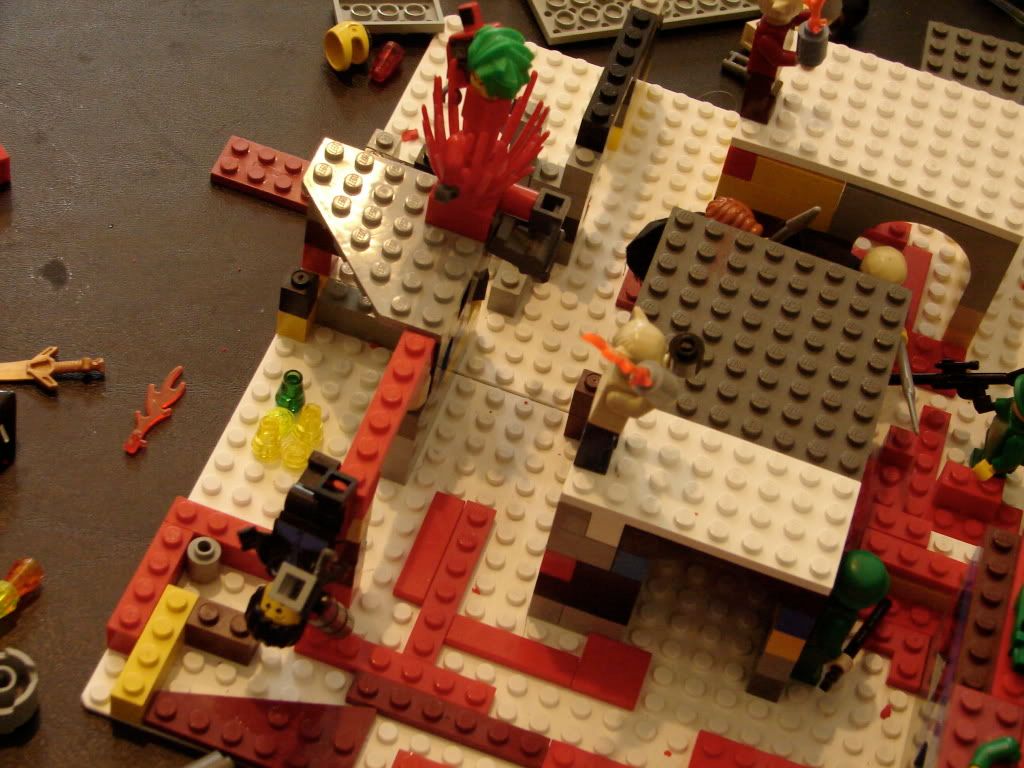 The DOOM troopers fire with reccles abandon.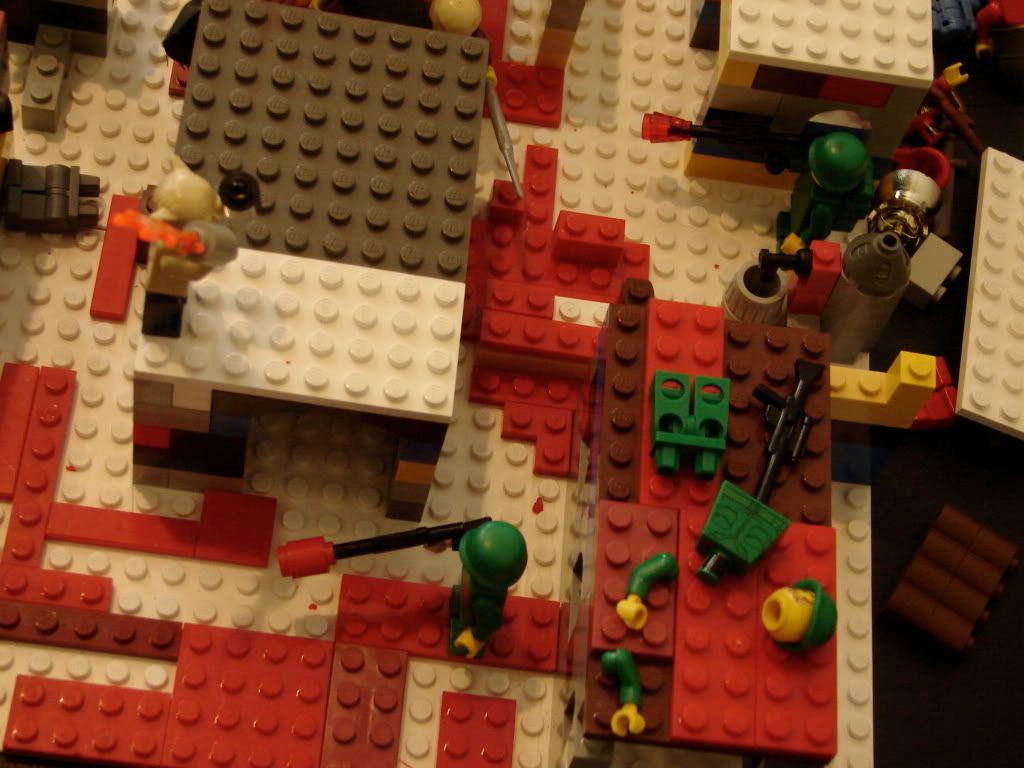 Sander is killed and the Brik Masons all feel noticeably less awesome.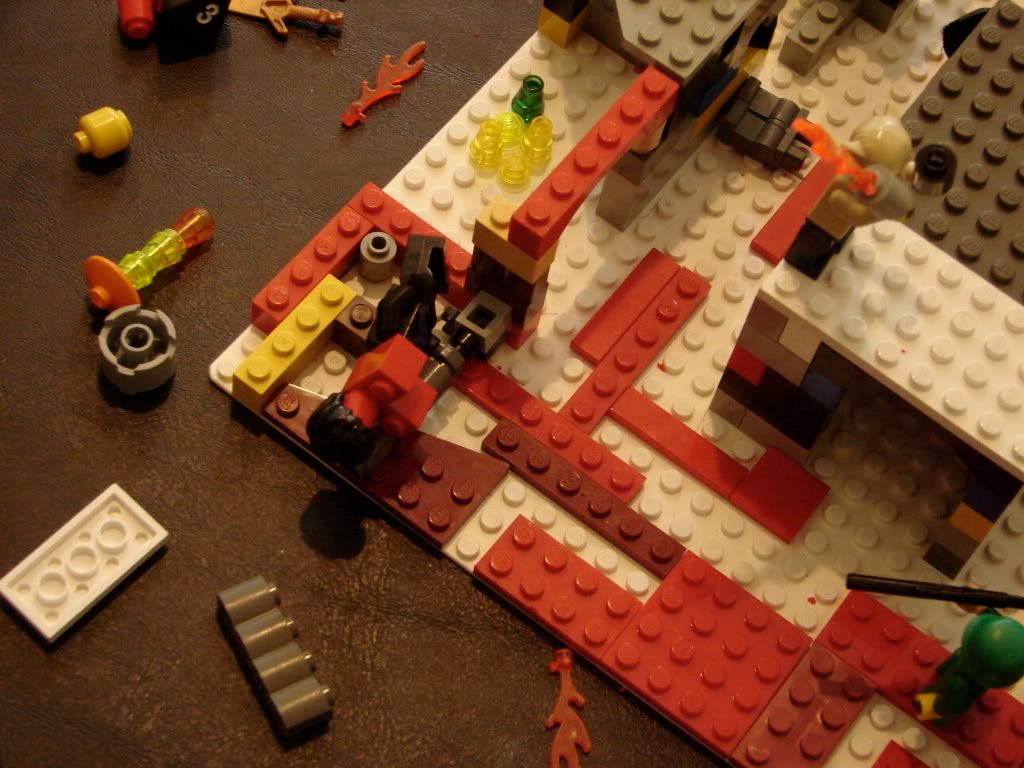 Enraged by their slightly fruity leader's un-awesome death the Brik Masons attack with a stupendous fury.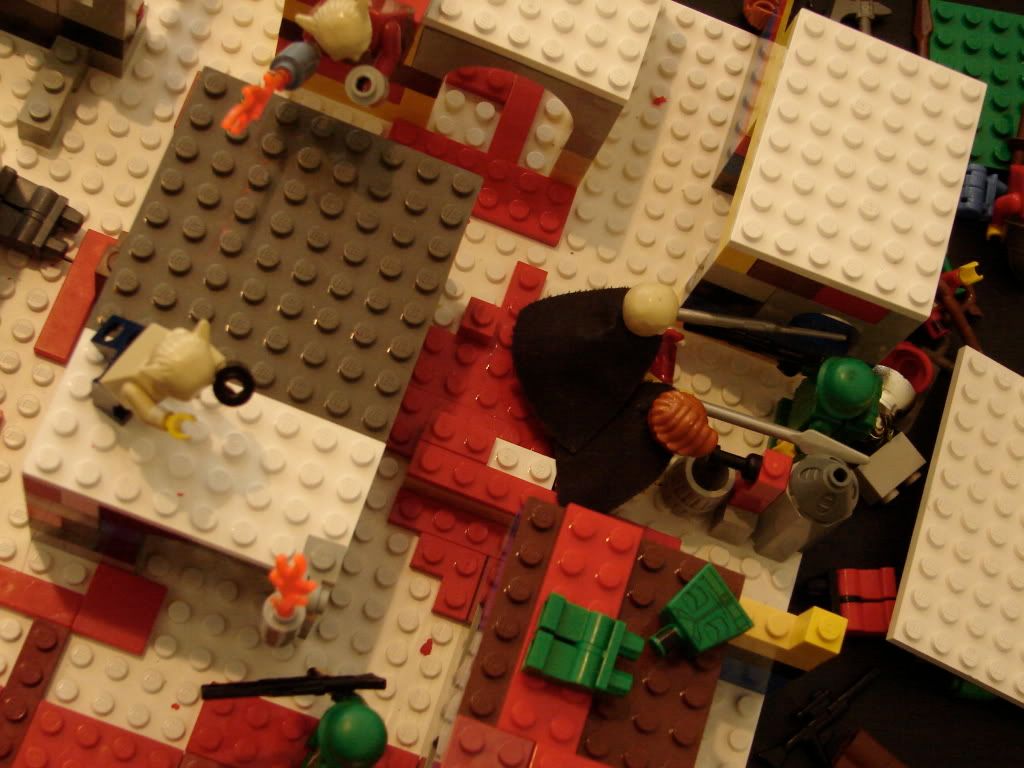 KWA-FWOOSH!!
SPLORK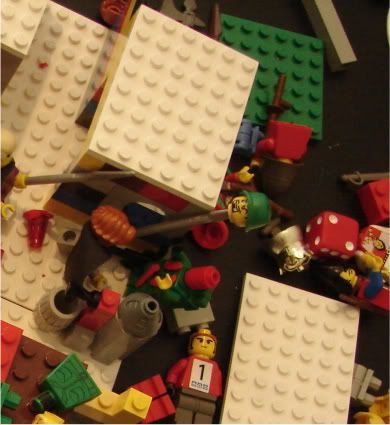 BRIK MASONS WIN
carnage and survivors