Privateers Vs. Medievalist's @ Overthere-ish "the front right corner of my ping pong table."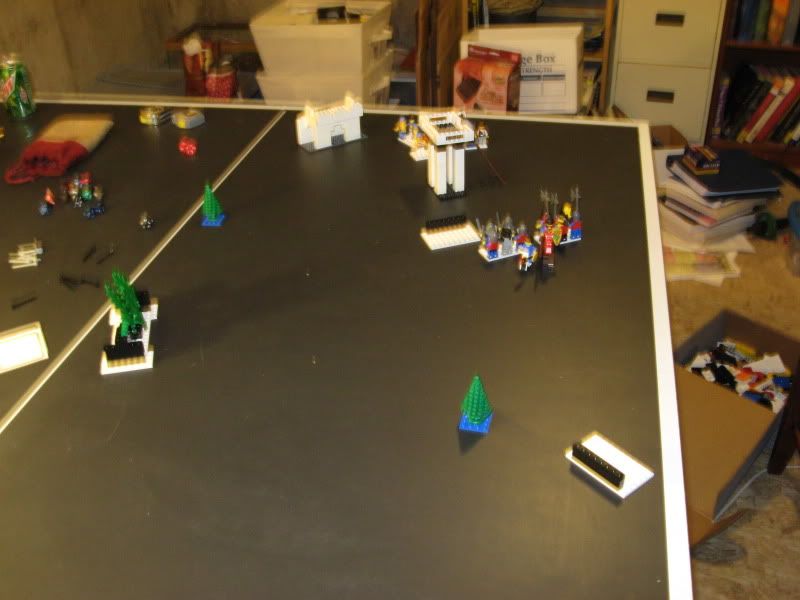 Pre Battle.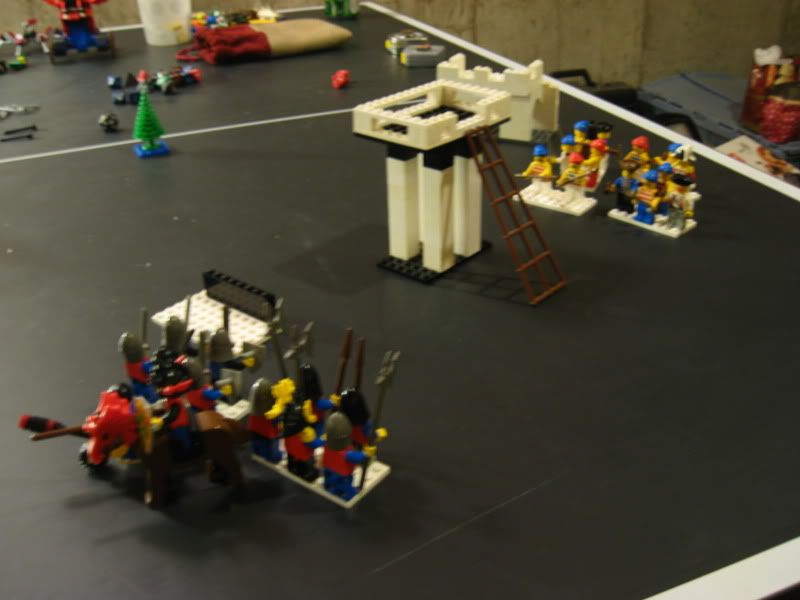 Knights change face to cap domination objectives.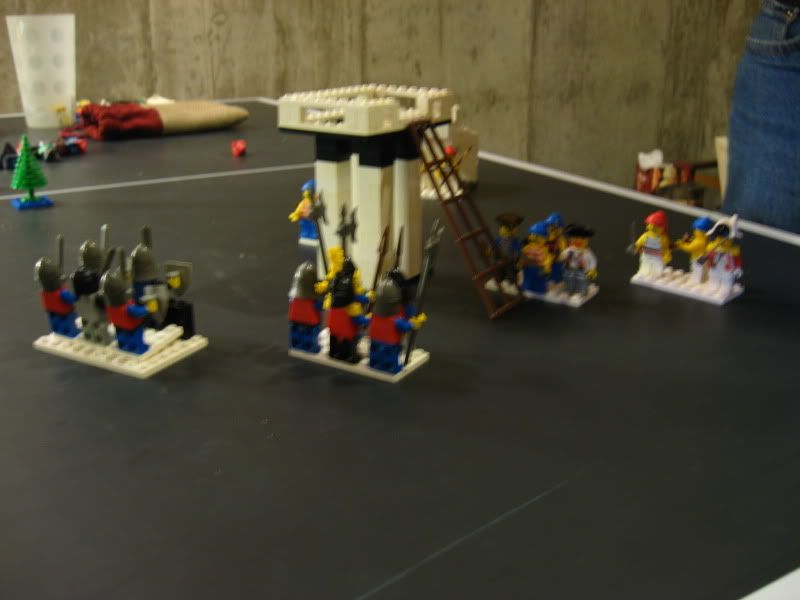 Opening moves. Privateers take pot shots at the Medievalist's. Swordsmen sprint to cover.
Yeah... massive over kill. Boy! He was a bleeder!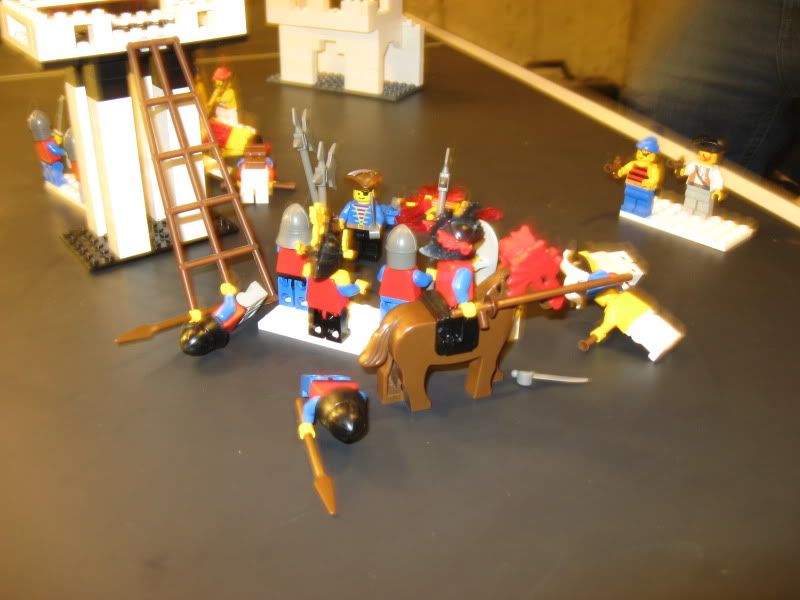 The privateers used mixed units with ranged and melee to there detriment allowing the Medievalist's who were prepared for melee combat to dominate. The Privateers realized there mistake and attempted to withdraw there ranged elements to there detriment. The Medievalist's after capping 2 objectives with there knights returned them to the fray for more devastation on the Privateers musket men.
Forces:
Medievalist's
5 minfigs with swords and shields
5 minifigs with two handed weapons
2 mounted horses with heavy weapons
Privateers
5 minifigs with swords
2 minifigs with muskets (long range)
4 minifigs with hand guns
2 minifigs with two handed weapons
1 minifig with sword and hand gun