My roommate and I played his first game of Brikwars today (which is about my third in two years), and it was fun shit. The battlefield was sparse and nobody took control of the canon or blew up the gas pump, so it's a net loss even though he killed off my dudes first.
His side was Han Solo on a tauntaun, a snow trooper, some jedi, some shogun, and some rebel. My army was a fiery skeleton (my MVP), some evil shogun, some chainsaw cyborg, some rebel, and a mummy warrior.
Some shots were fired, swords where swung, and bodies were exploded. The tauntaun got roasted by the fiery skeleton, who then got shot and exploded into little bony bits. The snow trooper took a massive 17 damage from the mummy's khopesh, and managed to have parts strewn across 1/4 of the battlefield.
Good stuff. Now, pictures!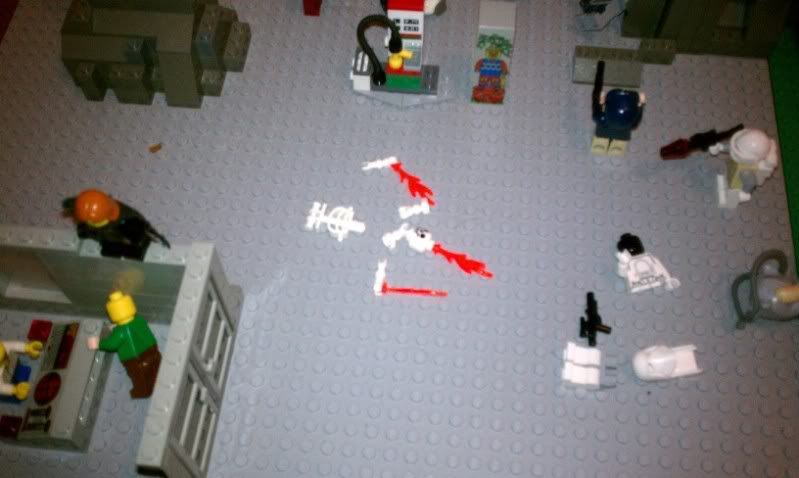 Skeleton and trooper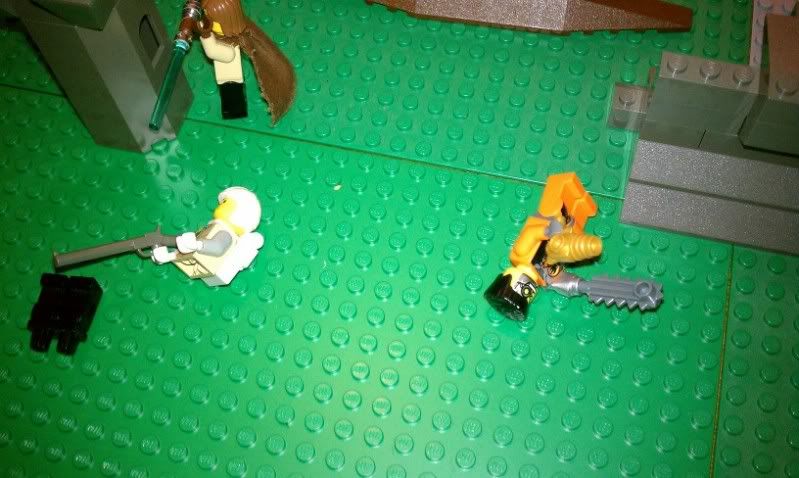 The jedi that cut some shit DOWN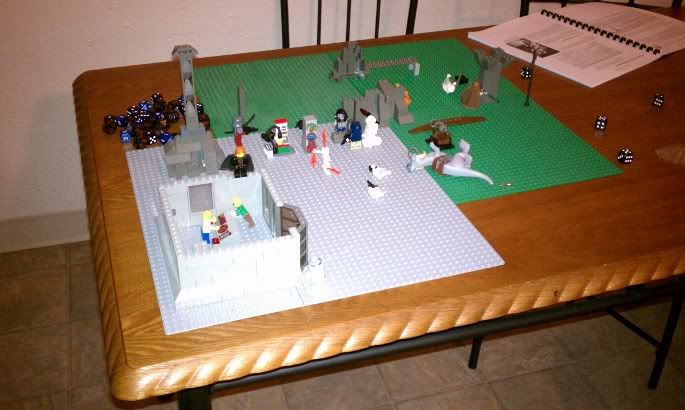 Halftime Overwatch