When the group reached the intelligence headquarters, they were able to recuperate and prepare for the next mission. In time, they gathered enough resources to create a large enough army to drive the foreigners out forever.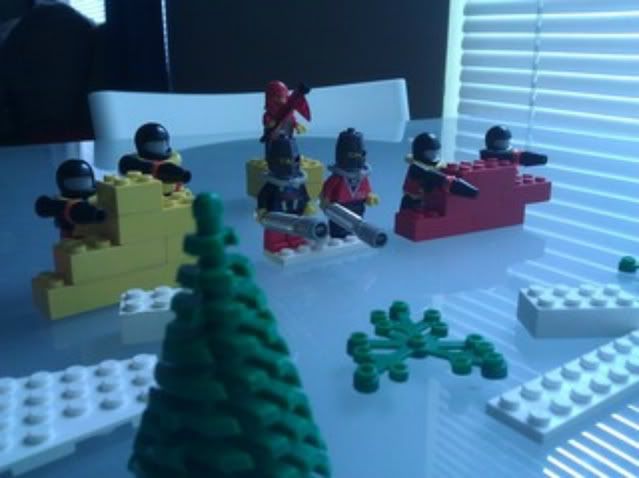 A small group of foreigners had been found near the southern polar cap. Semaj went with a few men to eliminate them.
Two Lancers, the Avalonian shock units, moved in to gather further intelligence on the enemy.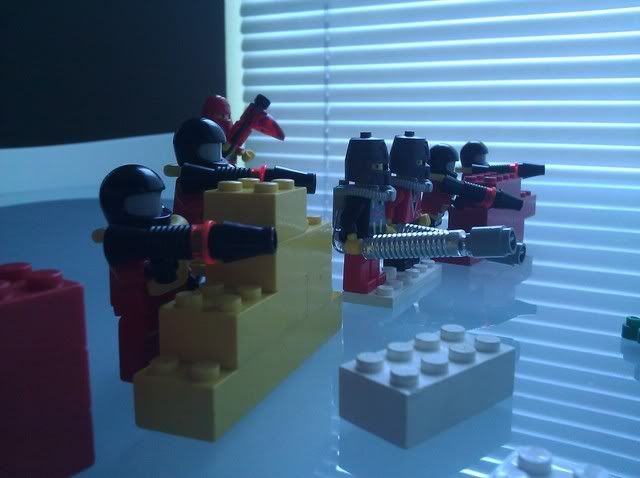 The foreigners anticipated the move and responded accordingly.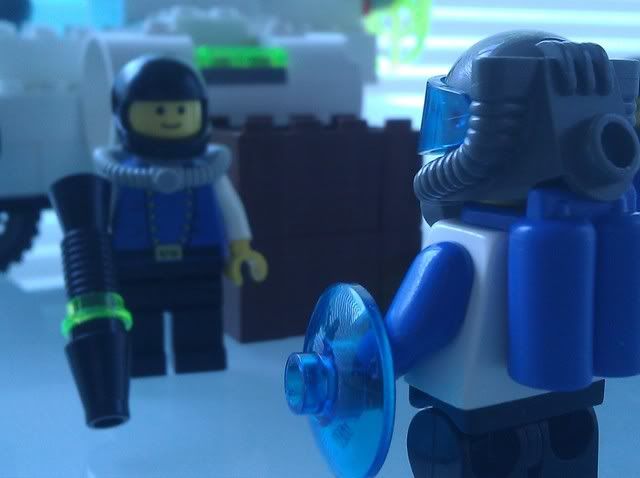 "Sir! We've received word from headquarters regarding an outpost near the equator. Reports confirm that Mordred may be hiding there."
"Excellent. We'll mop them up when we're finished here."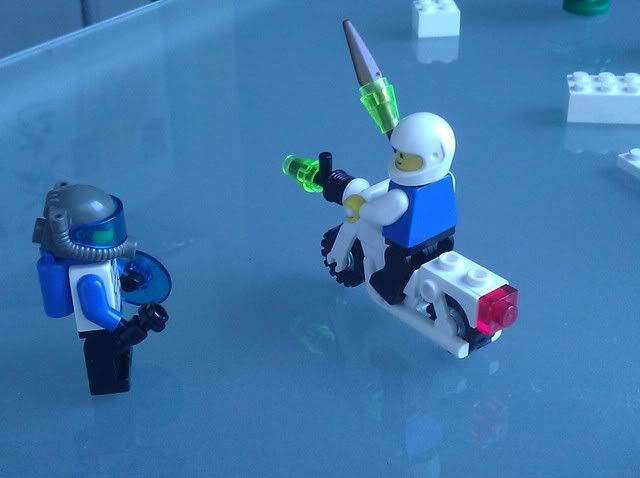 "It's confirmed sir. A small group of them are hiding just beyond the trees. Shall we move forward?"
"No. Let's remove their officer first. Sniper!"
"Zeroing in.... and...."
"Their officer is down sir. Shall we move in?"
"You boys deserve a break. Let the Olwen do the rest."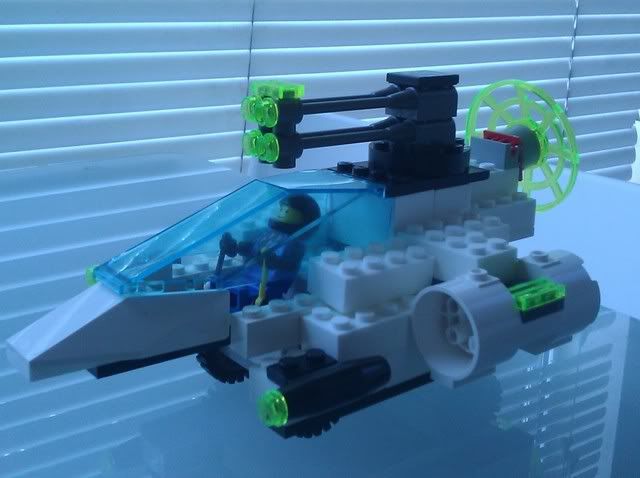 The Olwen Assault Vehicle. Armed with two forward cannons and a large quad cannon turret. The foreigners had destroyed most of them during their initial invasion, but intelligence was able to have a few more manufactured.
"Threats eliminated sir. I doubt anyone would be alive after that."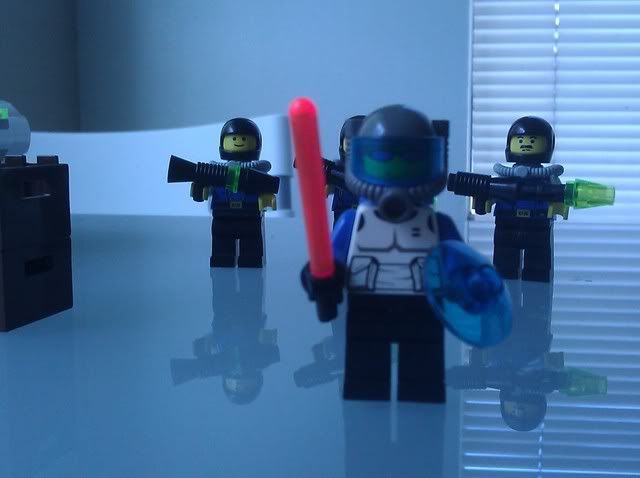 "All the same corporal, I think we'll enjoy double checking. Avalon Forward!"
Meanwhile.... on the planet Dios...
Transmission Origin: Dios
Transmission Destination: Confidential
Time of Transmission: Confidential
"Can anyone hear me? Hello?"
"I am here, initiate. Please report."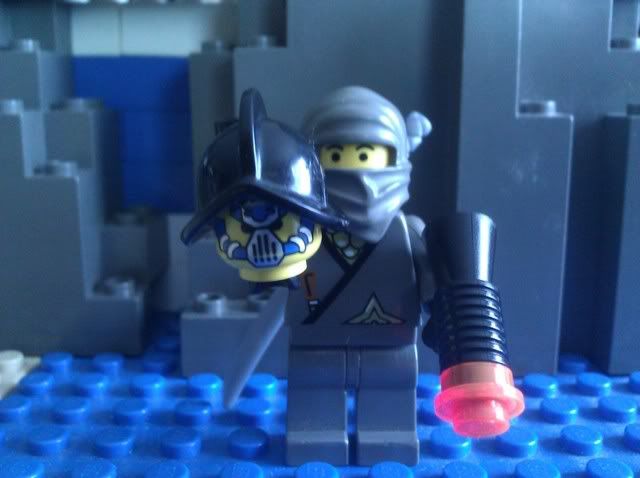 "I have successfully removed an elite soldier. I shall wear his garb and blend in with them. They will be unable to detect me after this transmission. From the inside, we will cause the fruits of their labor to spoil."
Transmission End.
"Master! We've pinpointed the foreigners fortress. Captain Nagirrac is asking for extra men and vehicles to attack."
"Accepted. This is the last stronghold of foreigners in our system. We must succeed."
Within a week, Semaj landed a large group on the beach near the fortress.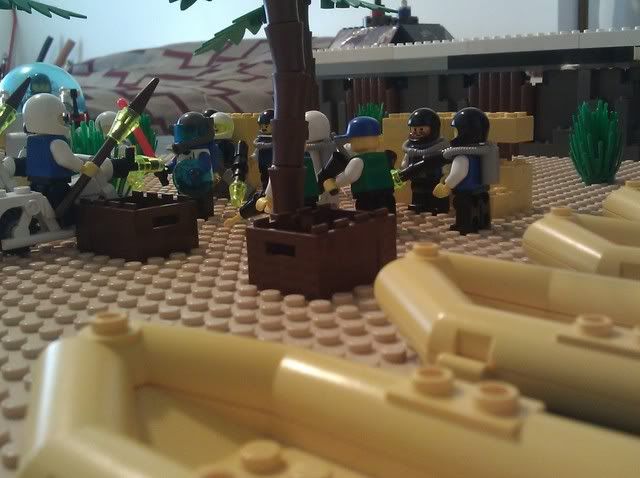 Before the battle commenced, he reminded the men what they were fighting for.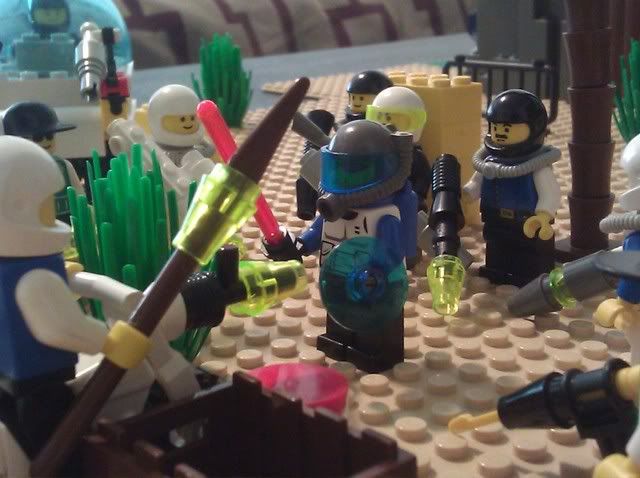 "This day men, it is this day that will bring the redemption of our people! Without cause, these animals attacked us. They burned our homes and murdered our own! Without cause, they thought to take Avalon from its rightful heirs and turn it into a world without feeling or regard for life! But no more! This day! This day we send them back to the black abyss from which they came! On this day, Avalon will be victorious!"
"HUZZAH!! HUZZAH!!"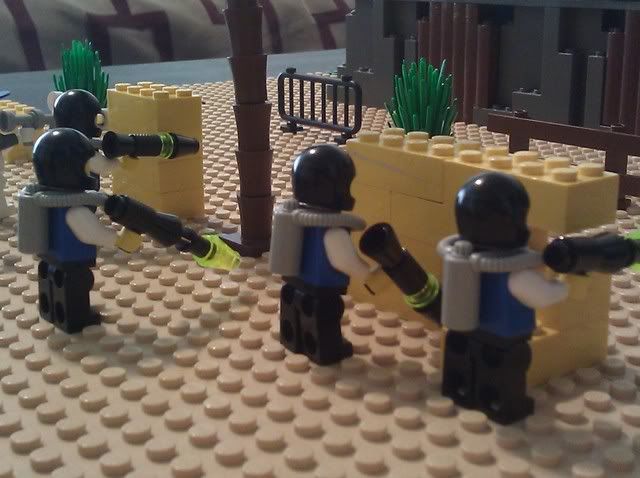 And so, they took their positions. Line Infantry took the front.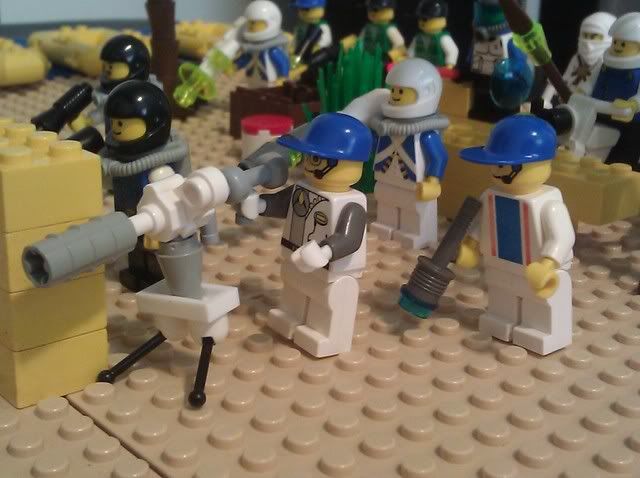 Volunteer gunners took the left flank.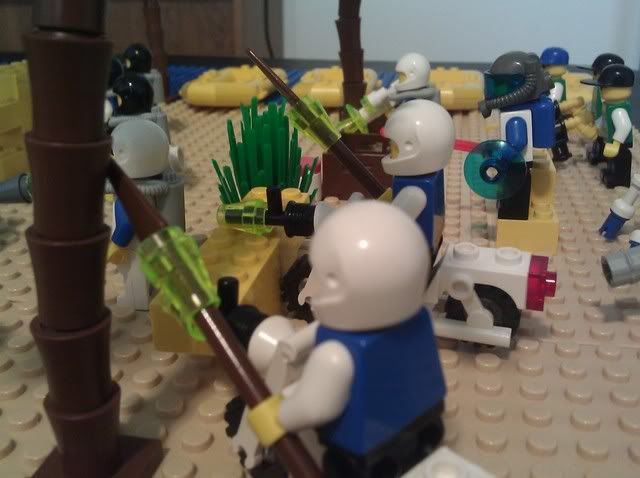 Lancers took up the rear, although they would have preferred to fight alongside the infantry.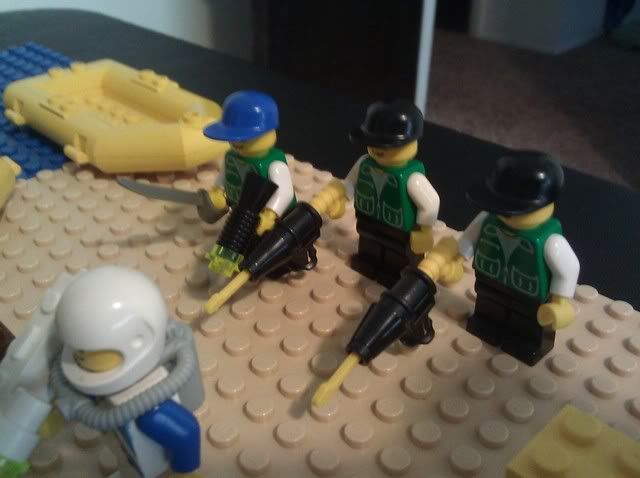 And Beta Group stayed back, ready to be called in at a moments notice.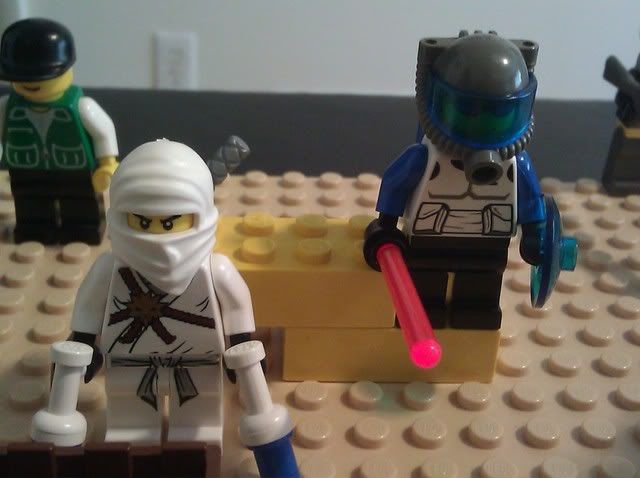 Semaj and the intelligence officer issued orders to the men.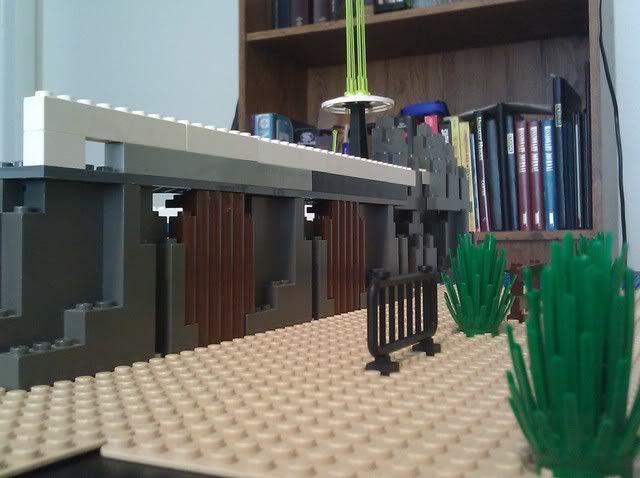 Their goal was to destroy the wall and expose the foreigners to as much firepower as possible.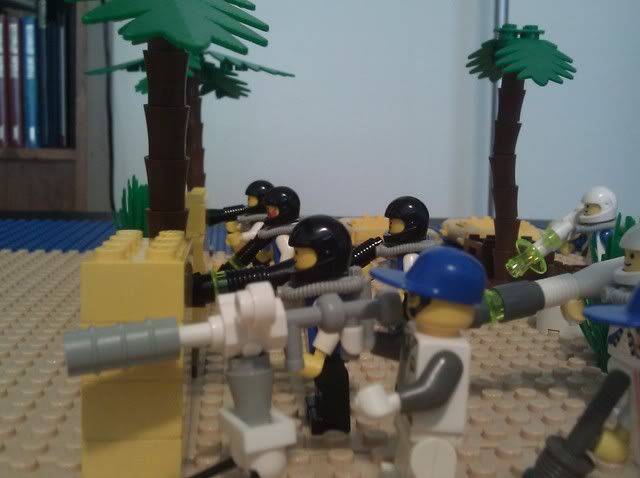 "Steady... steady men...."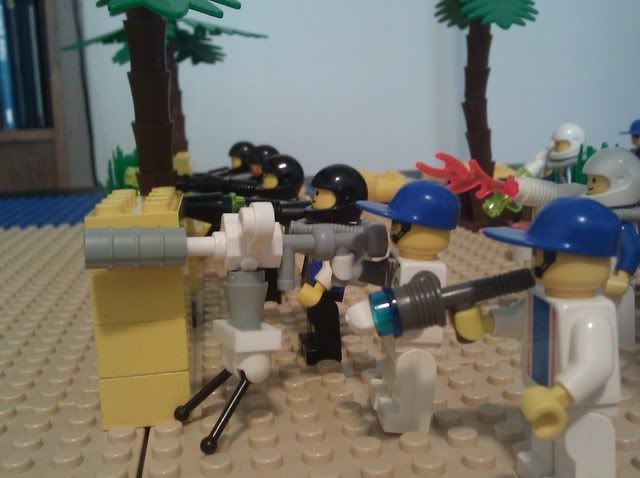 "Open fire!"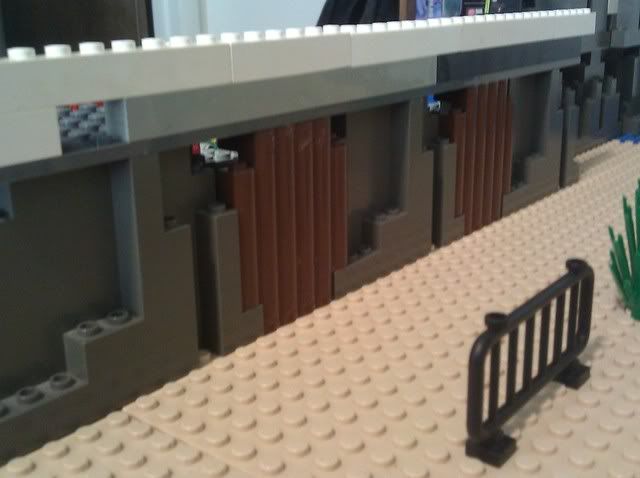 The wall remained unaffected.
"Captain, scans have picked up a strong signal coming from the base. It must be a shield!"
Indeed it was.
"Leave that shield to me. You lack the training to infiltrate it."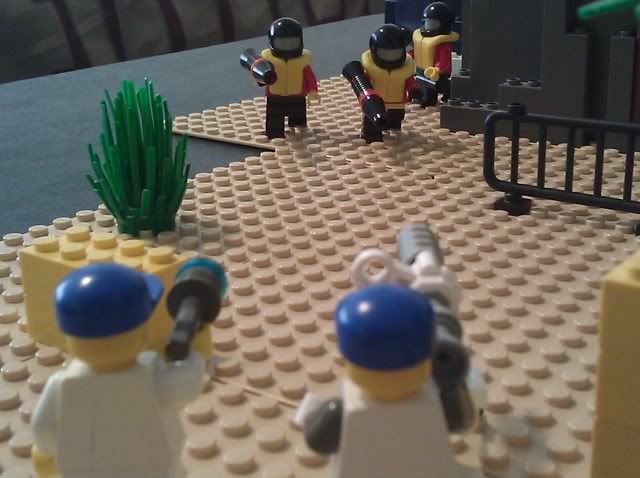 "Alright! Here they come!"
"Let's mow them down!"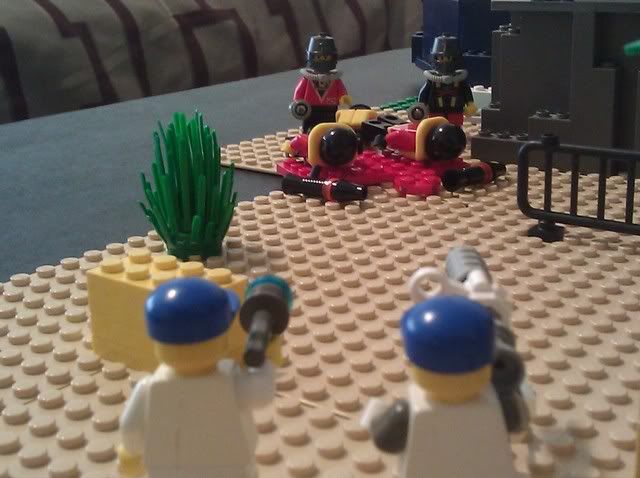 Foreign mini-gunners thought they were more qualified to "mow" others down.
"Take them down!"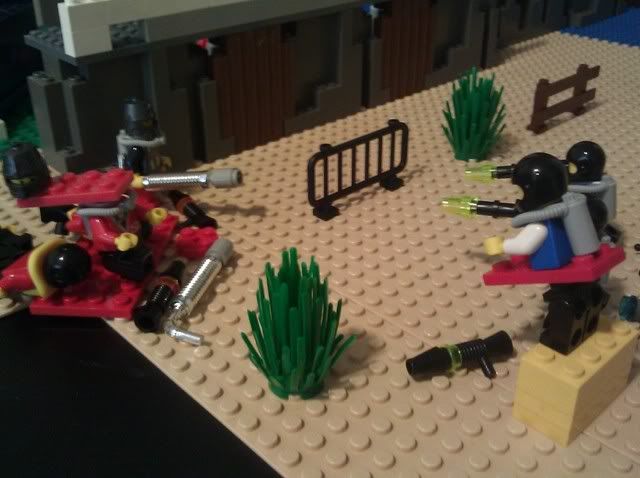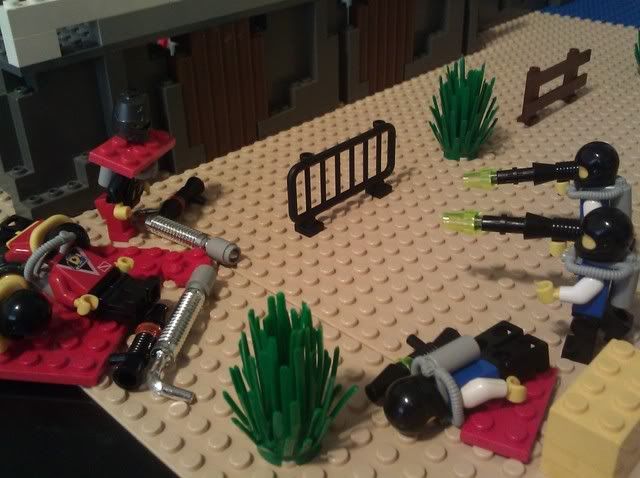 "Search their bodies and see if they have anything to get past this shield!"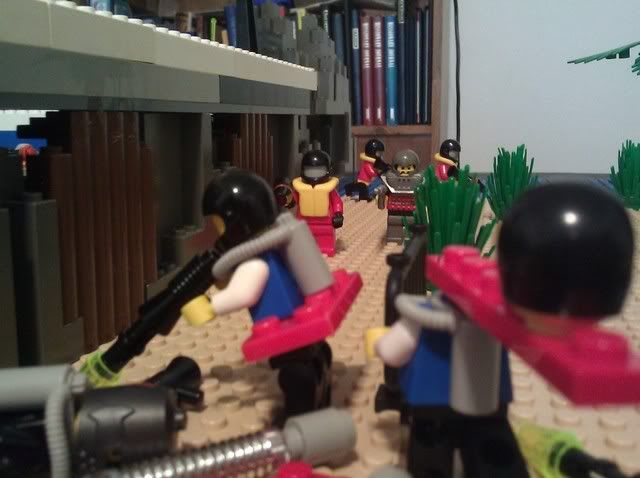 "I think I- AAAIIEEE!!!!!" *BLAST*
"Move forward! Do not let the Avalonians gain anymore ground!"
"This area seems clear. Let's move on."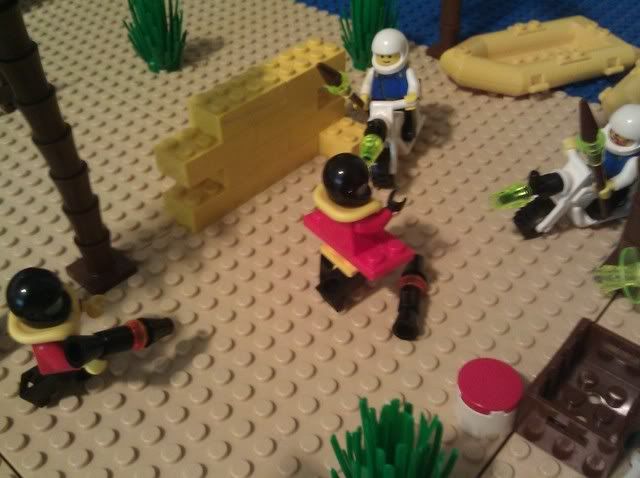 The area wasn't clear, as they soon found out. The forward blasters on the lancers bikes cut down the first foreigner.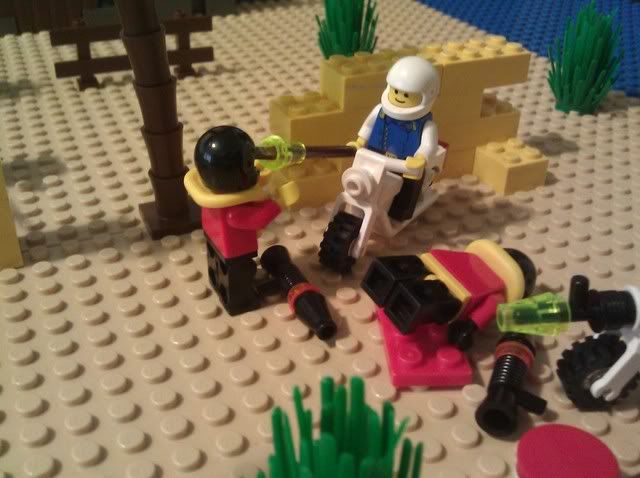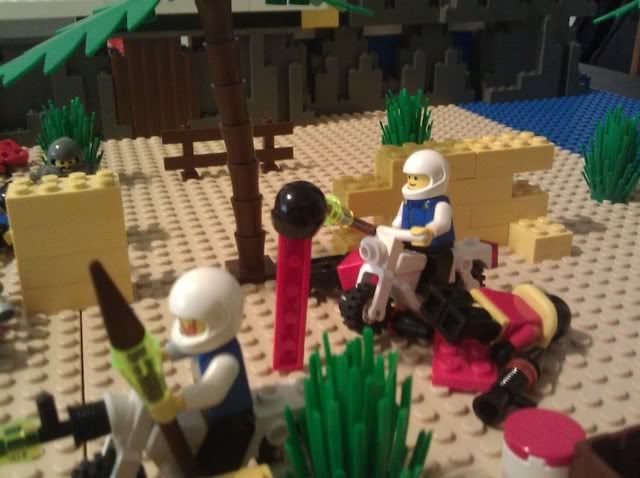 The second lost his head.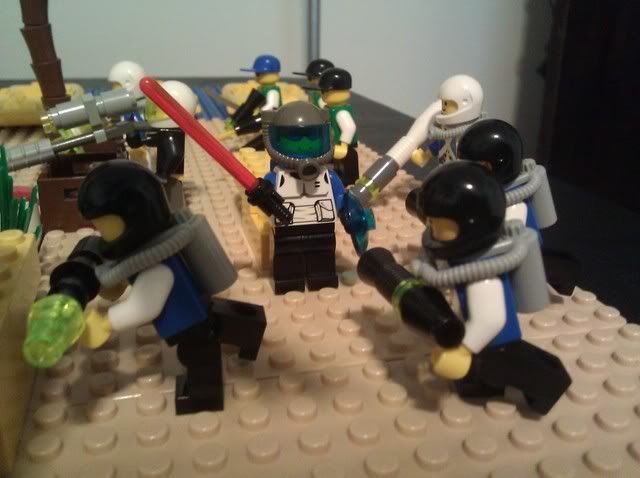 Reinforcements were called in and sent to retake the ground.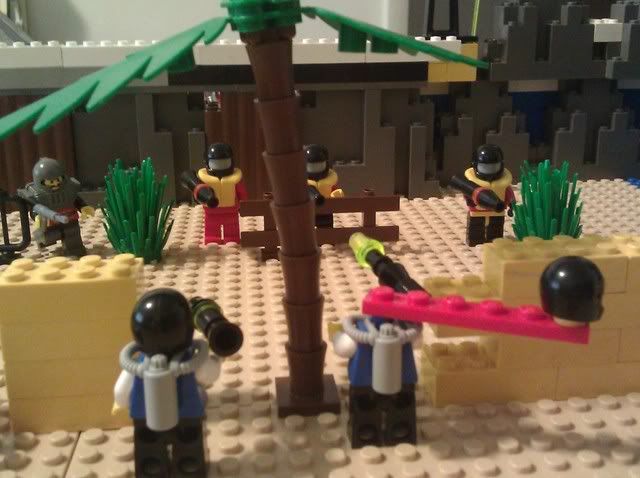 But the sharpshooting officer still proved to be a threat.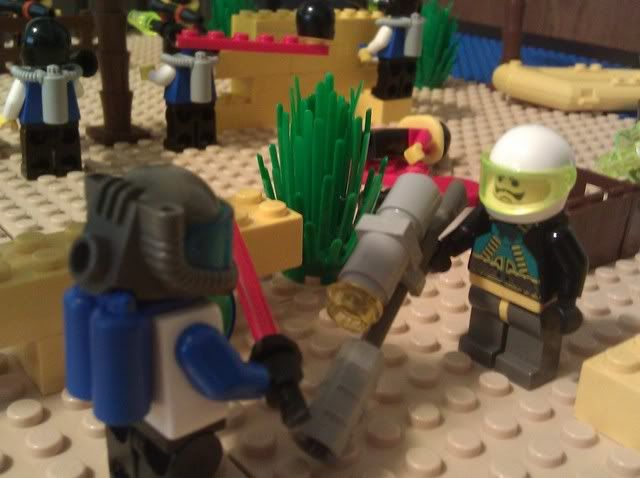 "That sharpshooter is jeopardizing this mission. I need you to take him out!"
"Aye sir!"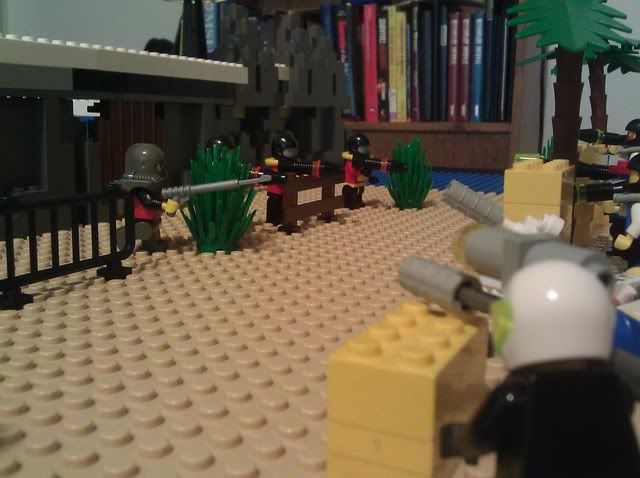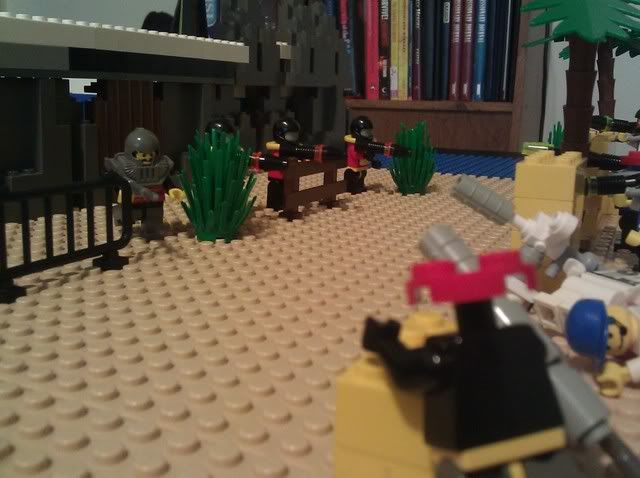 The sharpshooter was much quicker than the sniper thought.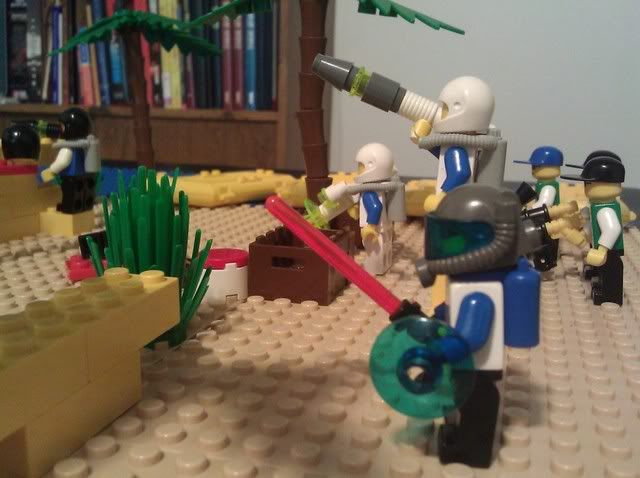 "Curse that man! Blow him to pieces!"
The rocket missed, but took out two enemy infantry.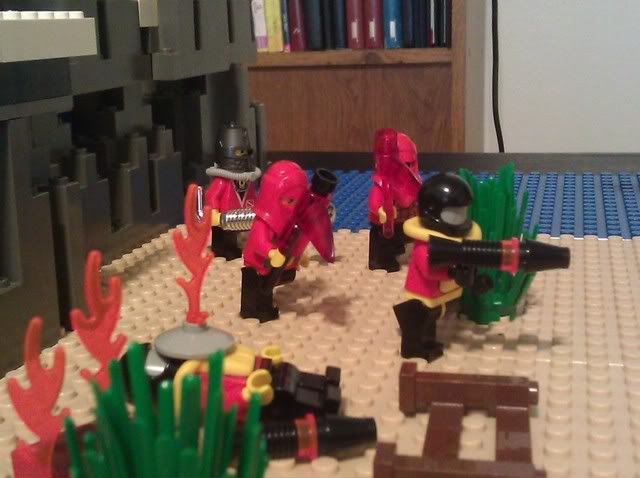 More foreigners poured out from the fortress. Among them were the dreaded slashers.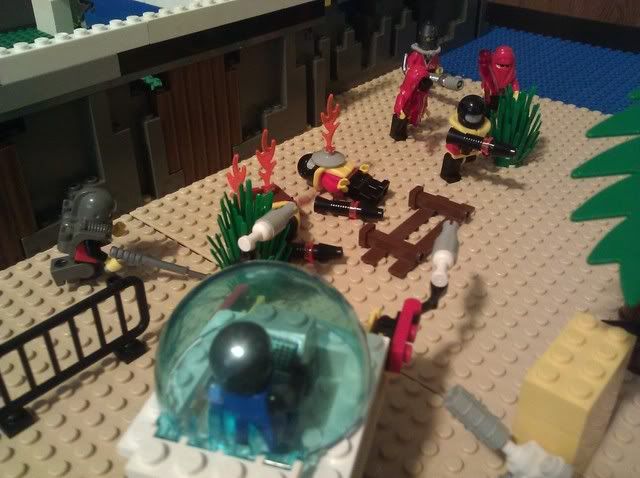 Luckily, an Aeron light tank rushed forward and opened fire.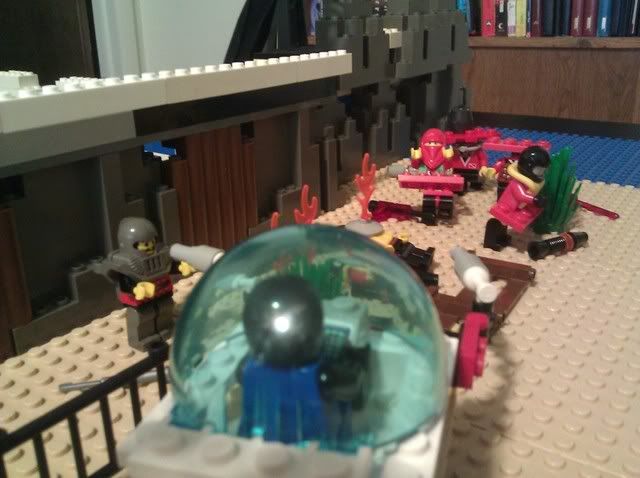 "No! Please! I'll surrender!"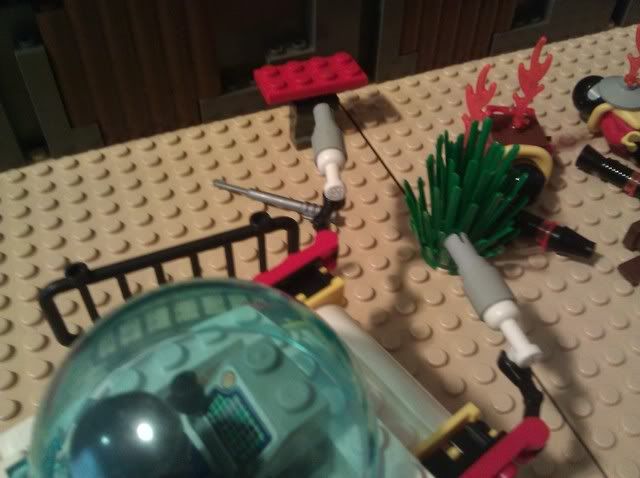 "HUZZAH!!"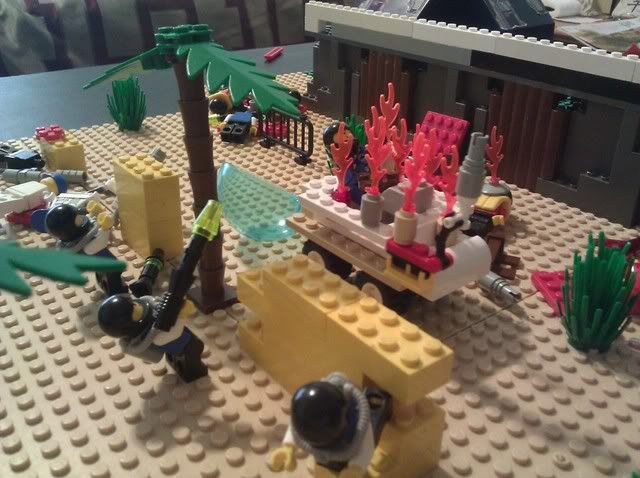 *BOOM!!*
The foreigners surprised the Avalonians with a vehicle of their own as a walker stepped out to join the fray.
A Lancer charged forward...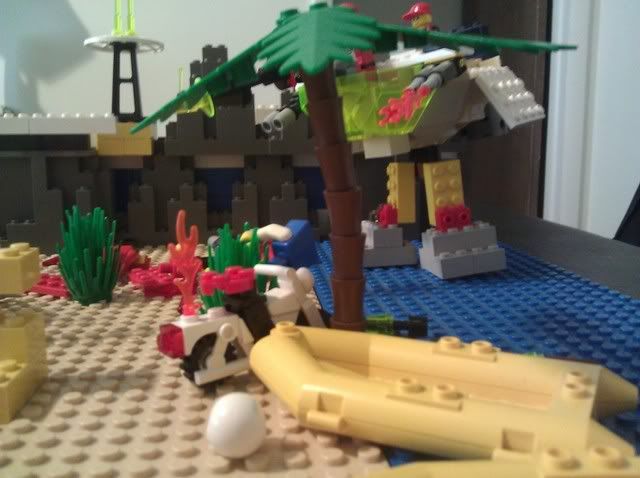 ... but was met by one of the walker's anti-personnel cannon.
An Avalonian heavy gunner jumped onto one of the rubble piles and fired at the pilot.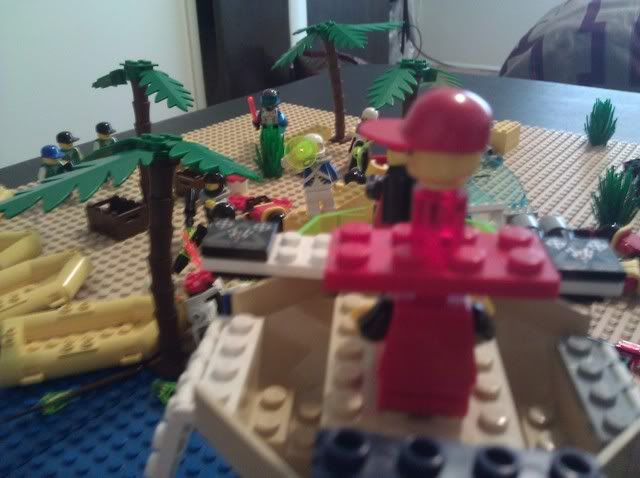 However, he missed and hit the rear gunner instead.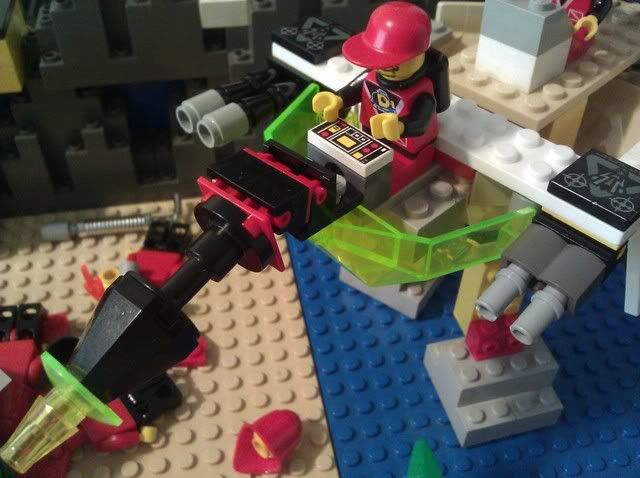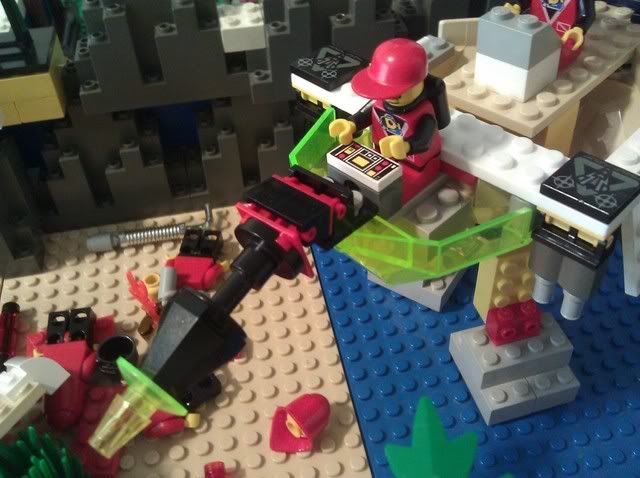 Thankfully, that miss shut down the anti-personnel cannons.
"I'll teach you to shoot my wingman!"
*BOOM!!*
"Target locked! Firing!"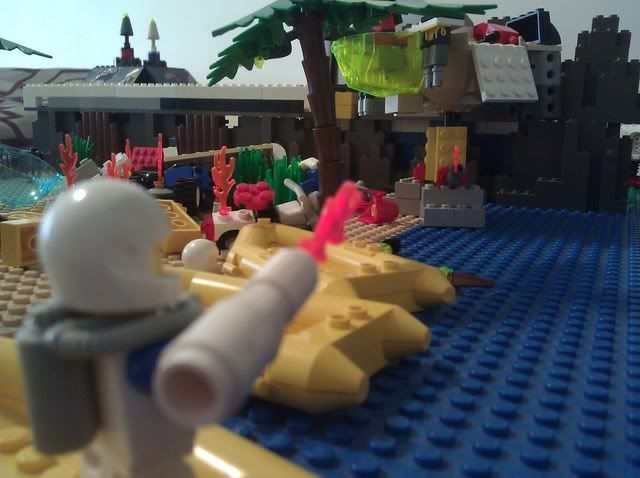 A direct hit!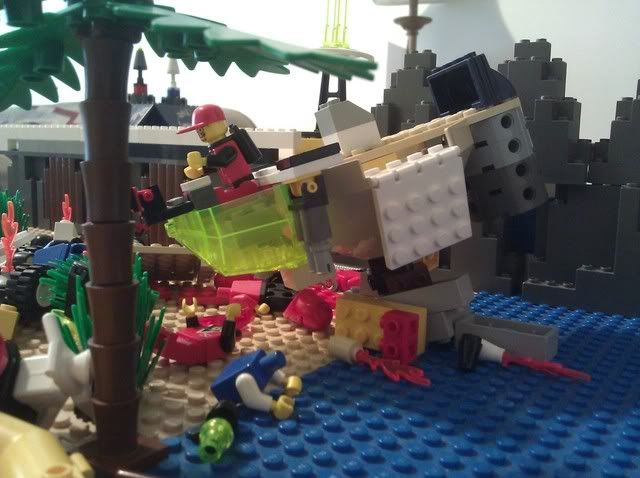 And down went the walker.
"Sir, the first wave has ended, but there will be more of them. We must get that shield down! What is that ninja doing?"
"I'm receiving a transmission from him now!"
"Semaj, I've shut down the shield, so you should be able to start pounding that wall, but there's something else you should know..."
"The foreigners are preparing to launch two missiles into the atmosphere. They don't look incendiary, so I can only guess as to what havoc they can wreak."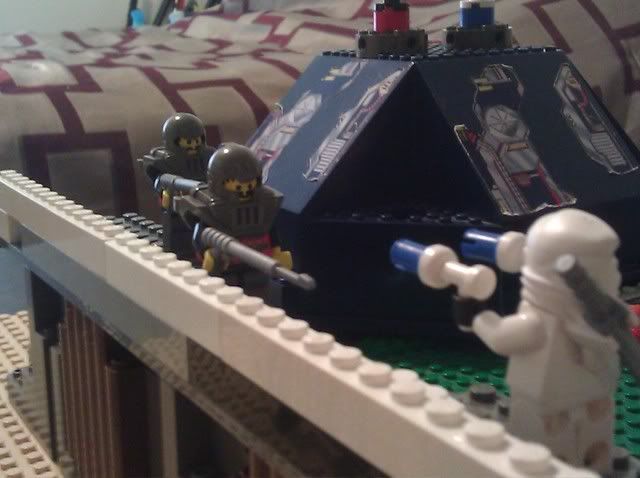 "I've been spotted! Gotta go!"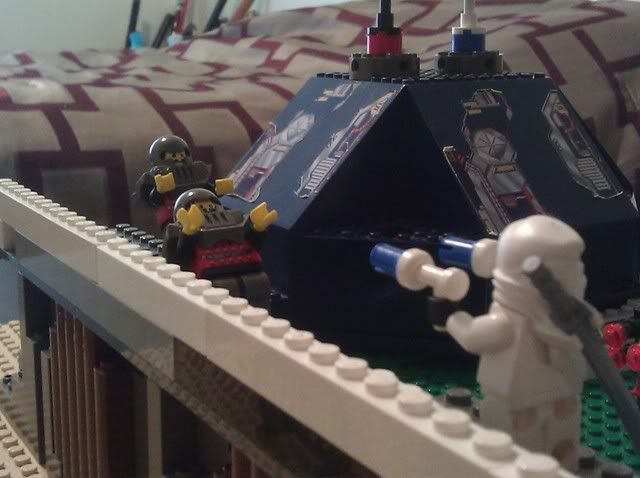 "What the-?! Intruder! They've shut the shield down!"
"You'll all be dead in a few moments! Nothing can stop the people of-"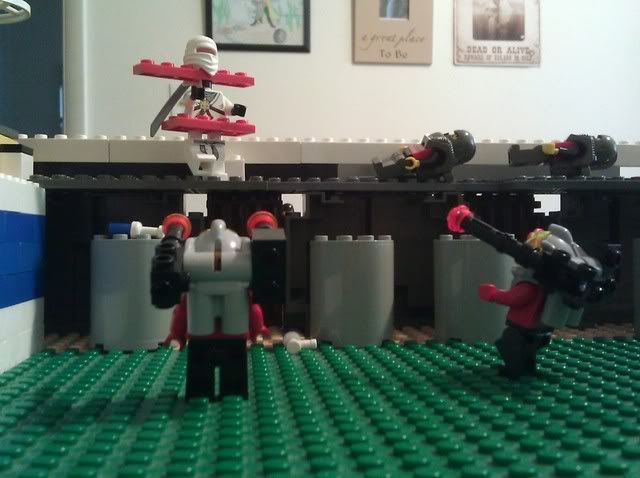 "The infiltrator has been dealt with. When we restart the shield, they will have no choice but to turn back."
"Good.... good..."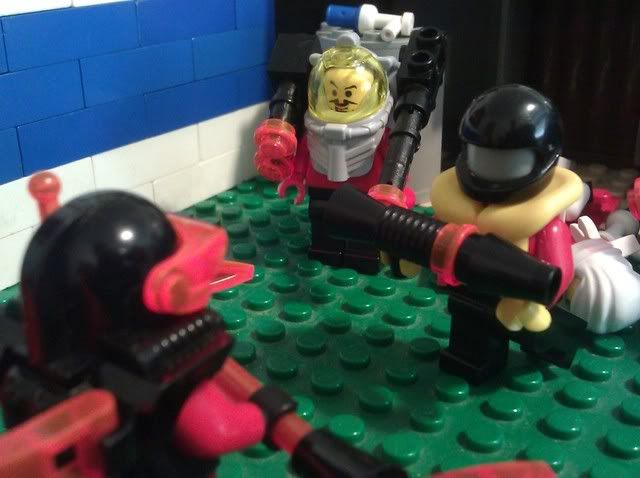 "My lord! Dire news! The infiltrator has rigged the shield with a bomb! If we reactivate it, it will bring the wall down!"
"Good... good.... everything is going to plan..."
TO BE CONTINUED.