Meanwhile in the Geldborg Desert of Avalon....
"Tidings are well, my master. Pendragon is dead and soon Nagirrac will join him. The other systems of the Brikverse are gathering to destroy Avalon. They will not last much longer."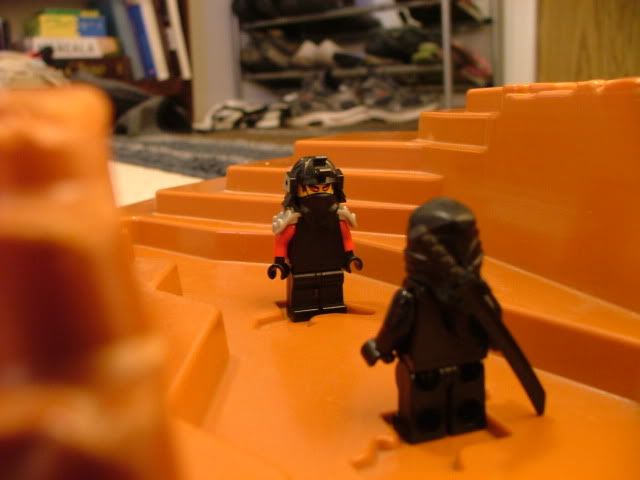 "Good. I see that virus you planted in the RIN ship's comm system worked well. The Avalonians are leaving the battle. Soon the Third Alliance will turn on them. Everything is working according to our plan. The gears are in motion. No one has suspected us from the start. These fools won't know they've been duped until its too late. "
An irregular militia spies the ninja in the canyon during a regular patrol. If they only knew what these ninja had already accomplished to destroy the kingdom...
"Identify yourselves or we will take you into custody!"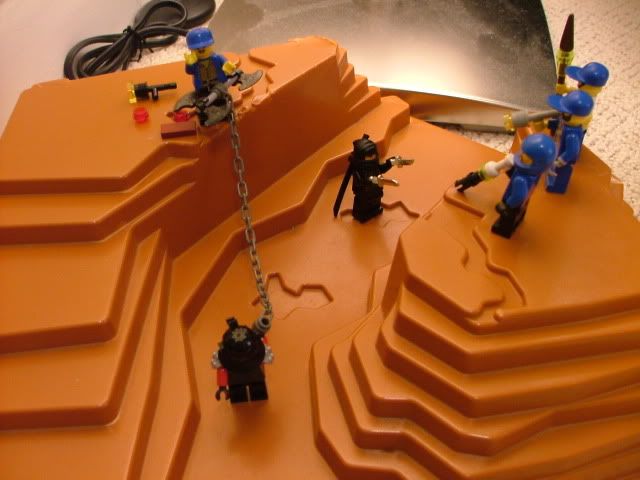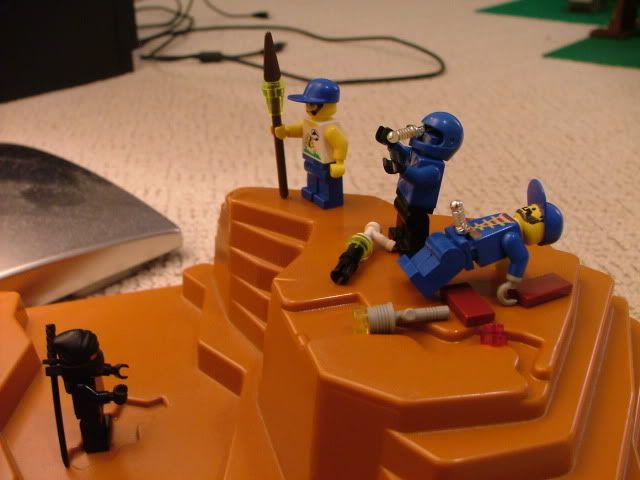 The ninja are too quick for this poorly trained group.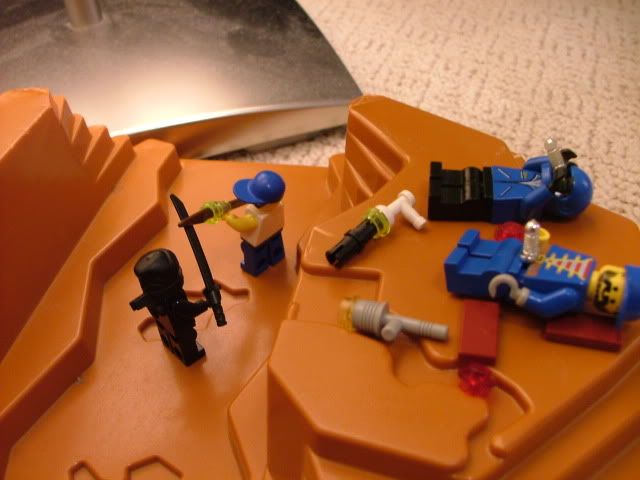 The spear man leaps down and begins to contend with the ninja.
He fails to see the master sneak around him. Before he knows it, the master's chain weapon is wrapped around his neck.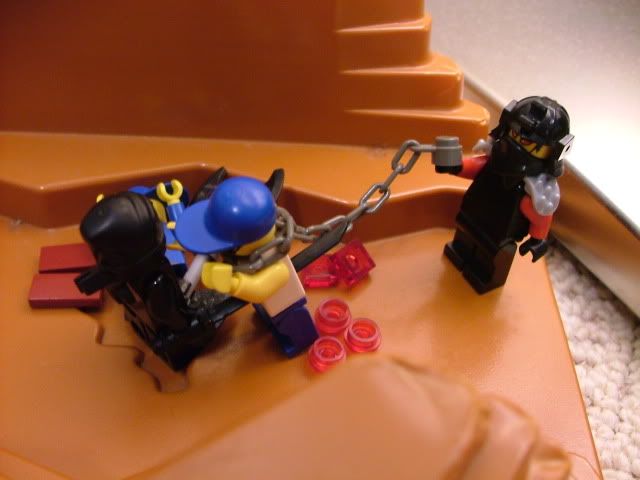 "ARGHHHH GACK!!!!!"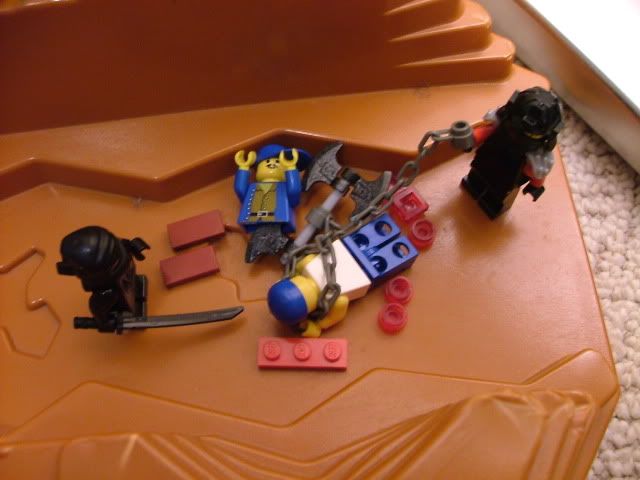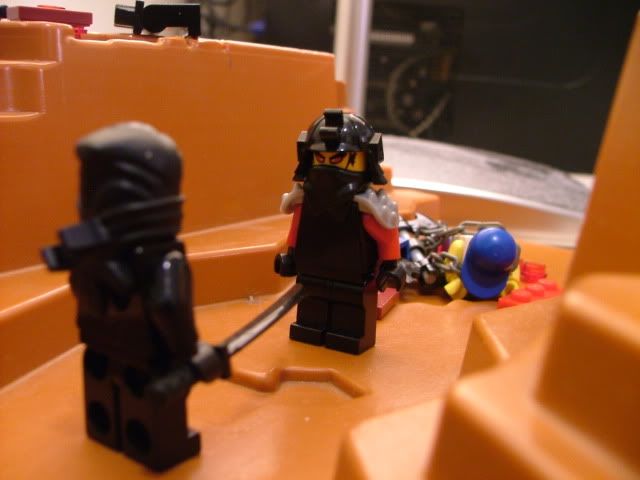 "Fools! See how they fall so easily? It shall be the same for all of Avalon soon enough. But we have yet a while to wait... Now, see that this message falls into the right hands. Not all of the invitations for our gathering have been sent..."