Fellow minifigs of the Brikverse, I come to tell you of a heroic tale. A tale of the fight for a peoples' freedom. As you may or may not already know, the Zupponn Mining Co. has been fighting on the surface of the planet of Avalon to free the Menggu people from the oppression that the Avalonians have clamped upon them... What's that? A battle taking place? Hurry, lets take a look before we miss it.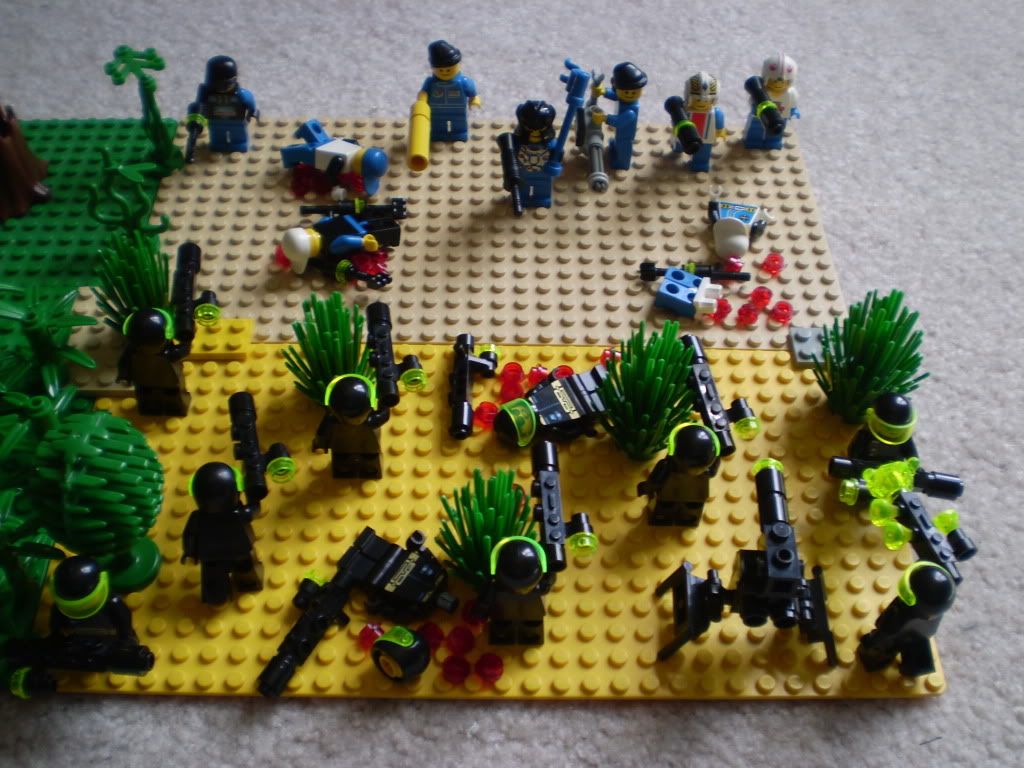 It looks like the ZMC is heroically fighting the evil Avalonians. The battle seems pretty even, but...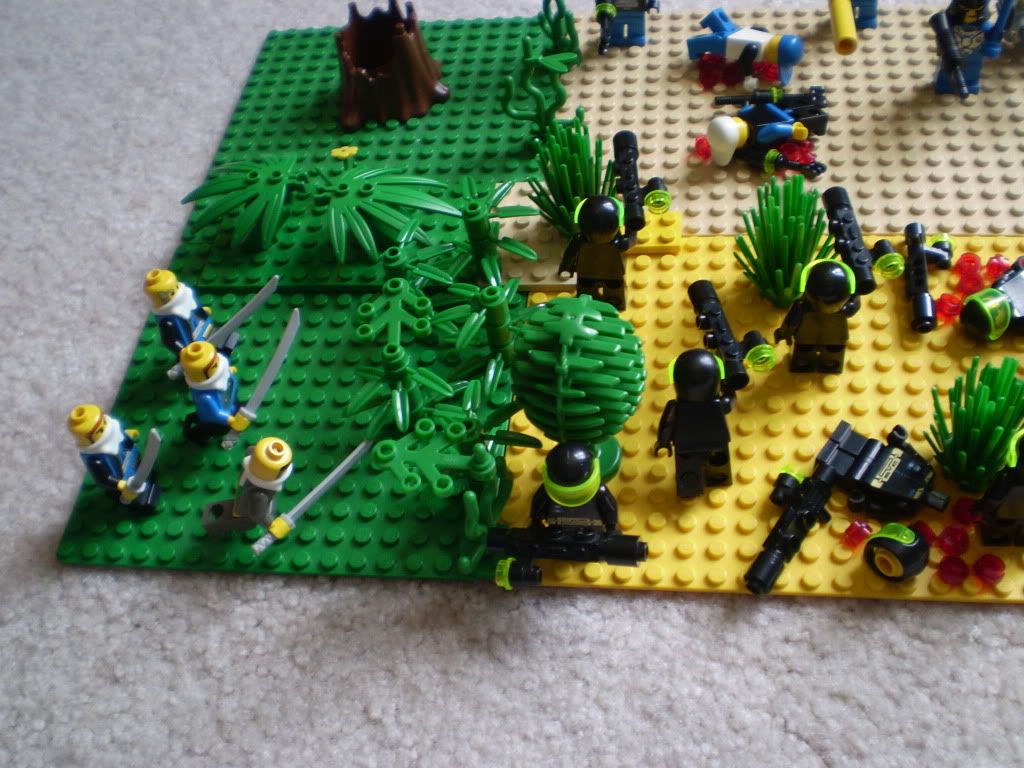 Oh no! The deceitful Avalonians have lured the honorable ZMC soldiers into a trap! Enemy spies are moving in to flank the ZMC!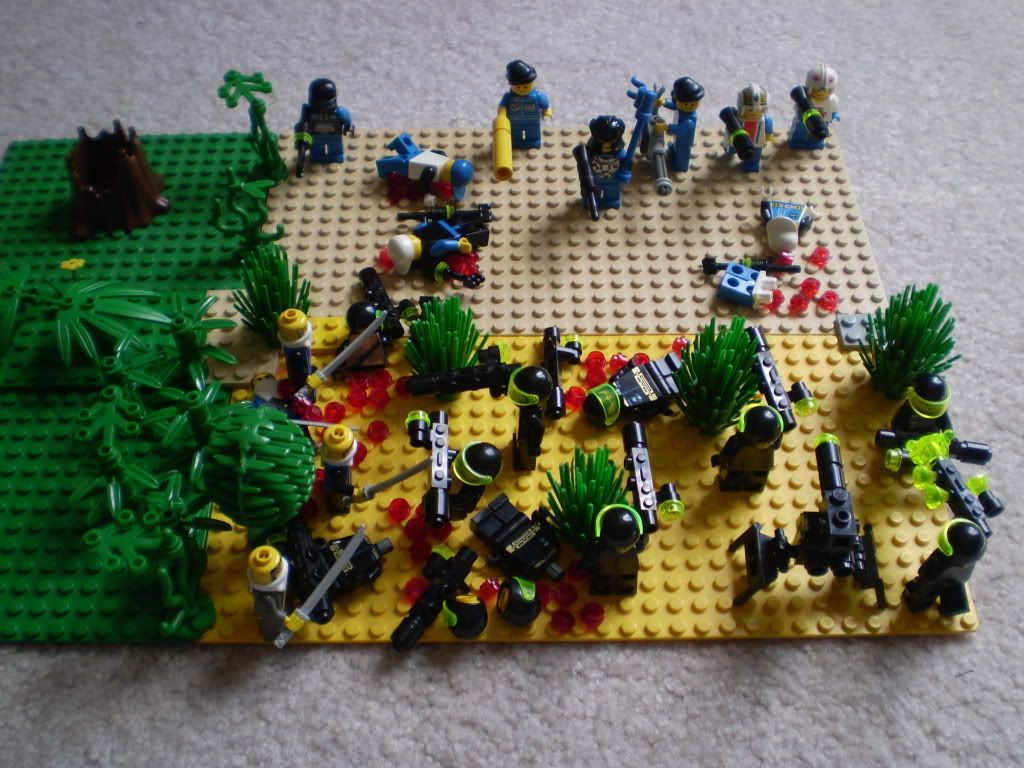 Things are not going well for this group at all...
Will our heroes be defeated?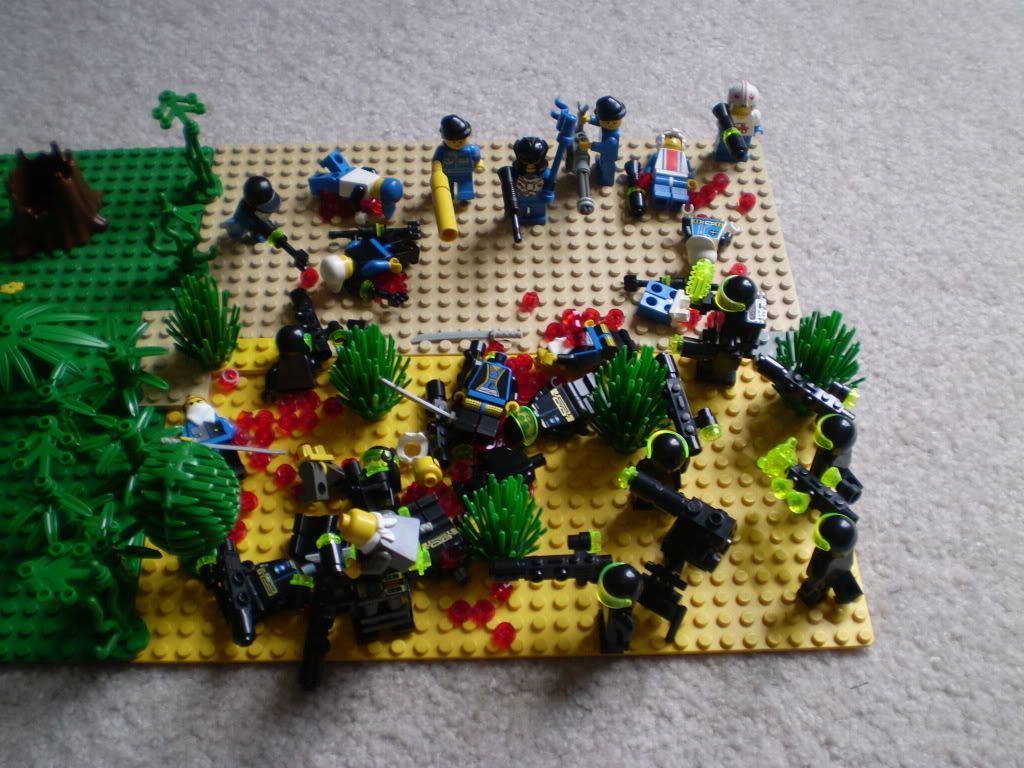 I bet those spies didn't expect ZMC hardsuits to show up! Most small arms fire is useless against them.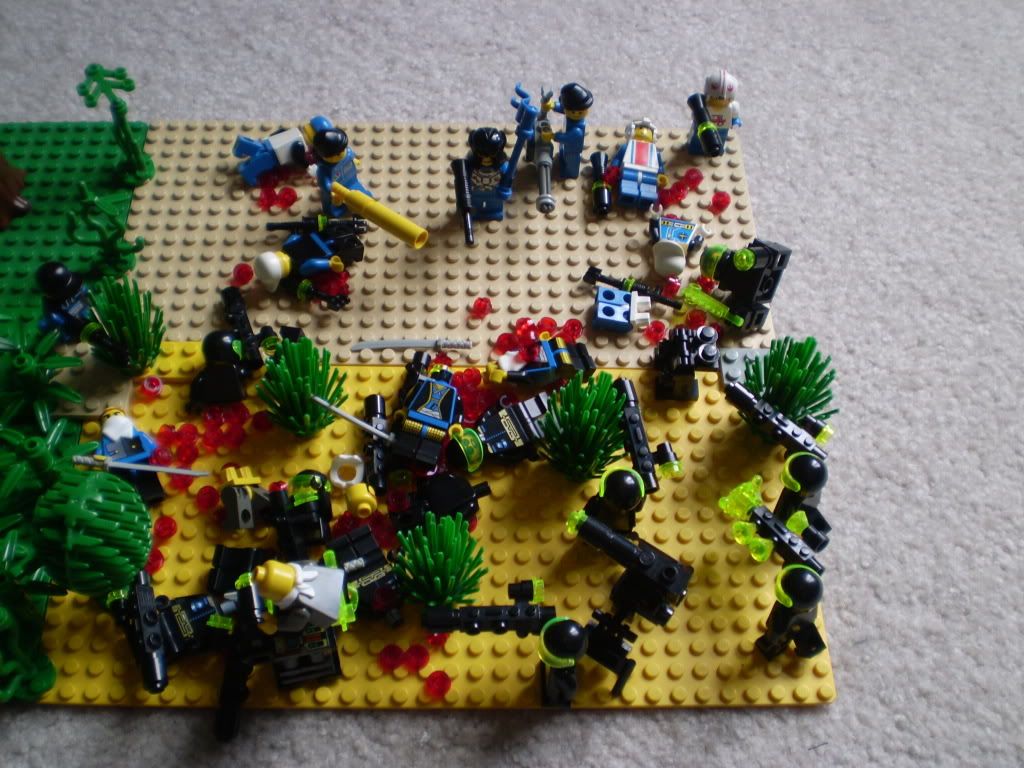 But, wow, that heavy's hand cannon can pack quite a punch! One of the hardsuits is down!
Our clever heroes realize the threat and eliminate it though. The other enemy heavy uses his minigun to butcher a ZMC soldier.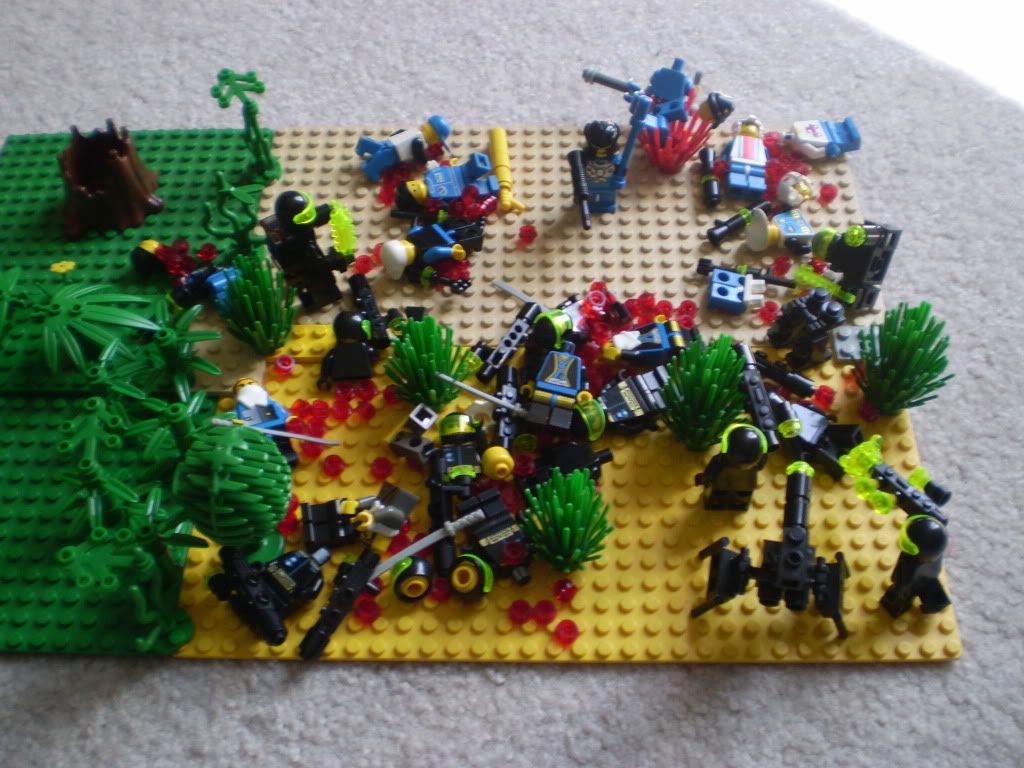 The ZMC has heavy weapons too, and uses one of them to blow up the offending heavy. That looks quite painful.
As he's filled with laser holes, the Avalonian captain plants his flag. A futile gesture, as it does nothing to prevent the rightful minifigs from achieving victory.
As you can see, the ZMC is working hard to free the Menggu people from these brutally harsh oppressors. It won't be long before we achieve victory, no matter how many victories the Avalonians "claim" that they have against us.
This has been a ZNN (Zupponn News Network) broadcast.