A Solo Battle of Mine
Posted:
Wed Aug 20, 2008 5:26 pm
A battle I've had. It took a lot of work, so you know... Enjoy it.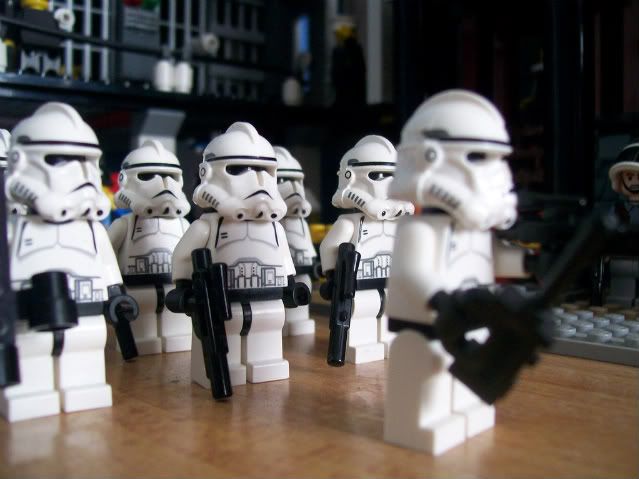 A Coalition unit, led by a captain. They stand ready to serve their Coalition against the pathectic Alliance, and have recently laid claim to this city.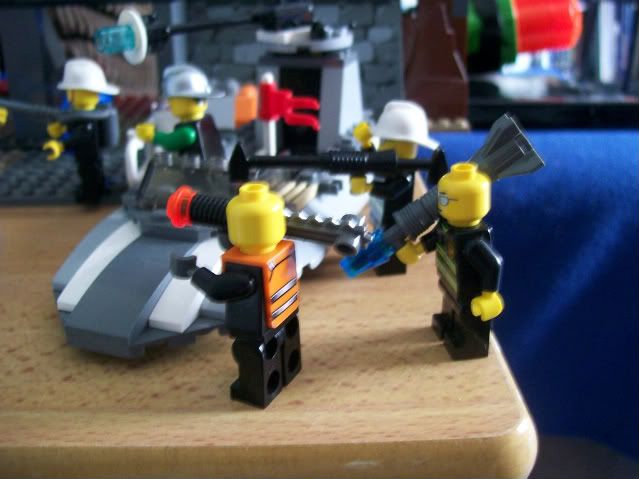 An Alliance patrol, led by an officer. They, like the Coaltion, have laid claim to the city, and have operating around the area recently.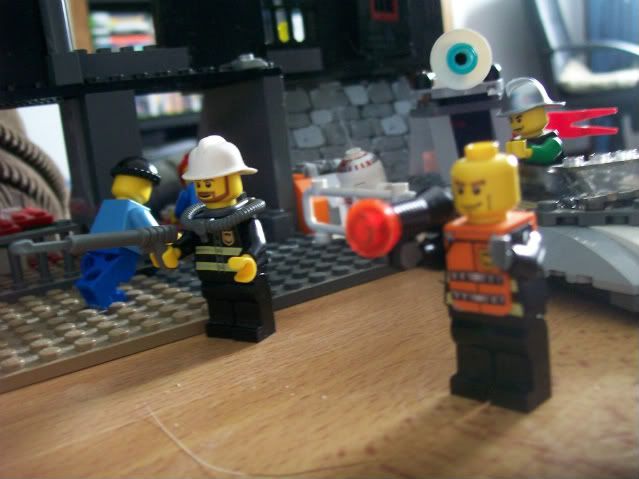 The Alliance make the first move, with two of their soldiers firing.
The orange vest gets a kill, whilst his sqaud-mate misses.
Meanwhile, these two units head back around the speeder, most likely heading for the open window. Their craftyness know's no bounds...
The Coalitions turn starts, with the captain and several troops opening fire. However, only the captain manages to hit and kill anything.
Whilst the other troops are firing (and missing) the Alliance troops, the demolition trooper and another trooper head past a crowd of rioting civilians and police officers trying to contain them in order to get a better vantage point.
The Alliance take their turn with the orange vest opening fire and missing. Behind him is the corpse of his squad-mate whom the Coaltion captain killed earlier.
The sniper, who instead of trying to get into the window as previously thought, has perched himself atop a skip (or dumpster) and opens fire. He misses.
Not wanting to expose himself any longer, the orange vest 'tactically' retreats behind the speeder with the officer. Bloody coward.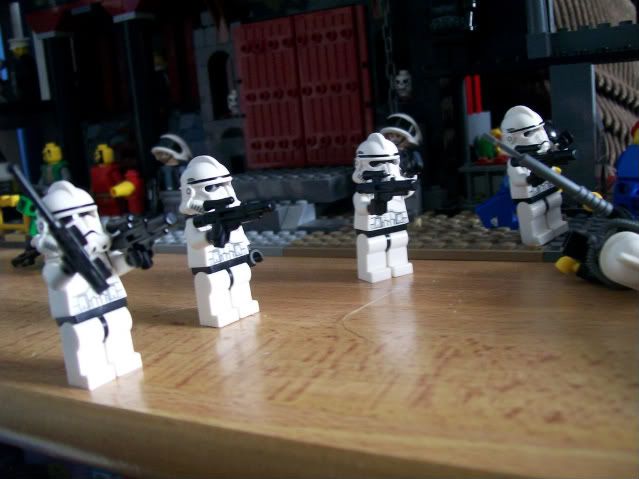 The Coalition move up once more, and attempt to open fire at close range.
The officer and one trooper succeed in taking out the orange vest and the trooper on either side of the officer. The other troops fail to even fire.
Don't post yet! I will post the second part in 32 minutes exactly!