Regarding the exoskeleton, I say that New Sweden is currently researching it and that other nations do not have access to it. Others may try to steal that technology, sort of like the hover tech in the Palus Federation. I'm hesitant to use high tech in this game because modern soldiers do not use that equipment yet and I kind of want this be more realistic than the other games we play here. With that said...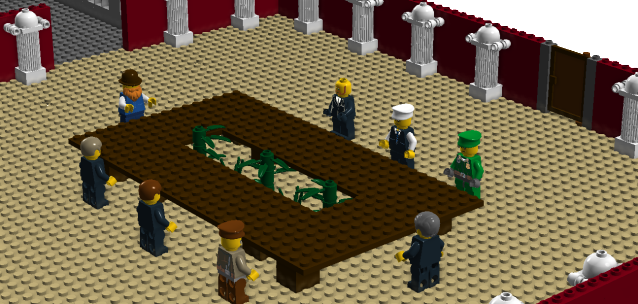 Here are the council chambers for our ambassadors. Your guards are waiting outside the door. There is a balcony if any of you wish to get some fresh air.
I'm adding more islands to the Palus Federation right now. If anyone wants to see some extra continents, get some pictures and show the link to the originals so I can add them. I'm going to redo the map, not change the land or borders, but make it look a bit nicer than paint lines.