So, I now have about 12 weeks, where I have no college, no work, and no commitments, until I head off to University. Meaning the battle of Bavaria is essentially now or never, as I'll certainly never have this opportunity again. I know it'll take quite a bit of time just to run the battle through, but I also have to build most of the battlespaces, get fleets together, and actually get my WIP rules working. On my own this could take weeks, tracking down every ship for individual factions, making ships for those without (I'll remind you something like the Glasgow takes 4 odd hours on the actual model, and another 4 on failed prototypes).
I want everyone taking part to take a level of responsibility for themselves. What I'm asking is everyone provide a single file of all of there 'active' ships in separate named .LXF's, no multi ship files (I'm looking at you Scythe). And a second file of anything they think will be useful. I'm also asking all files be posted to a hosting site, with a link directly in here.
Now if anyone doesn't know what I'm on about, let me illuminate you. Bavaria is the only remaining element of the Third Alliance, the coalition that a group of AN sympathetic forces thought at the battles of New York. The TA was routed at the second battle, with its members either dropping there flags, or dropping off the radar entirely. Bavaria however has stuck with the cause, and in its core worlds is amassing warships, as well as putting its Magicians Alliance to work.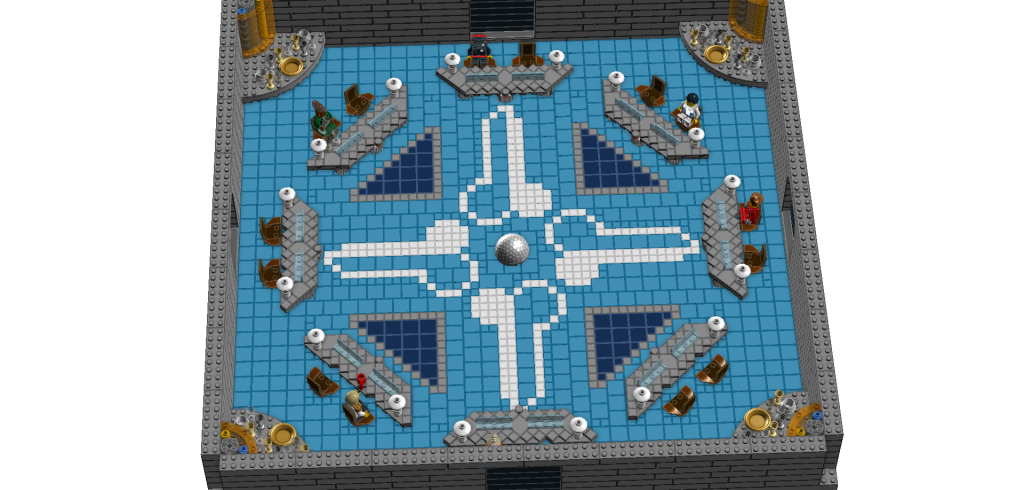 The newly christened NATO wants to helicopter dick haze Bavaria out of existence, to prove a point about there massive 9001 RPM war machine of massive space peens. To this end, everyone is invited, if you want to Join NATO, the elitist of elitist groups, or answer Bavaria's call for aid, then it's up to you, all you need is a fleet of LDD spaceships, and 12 weeks of guaranteed web access.
The Battle Plan
This battle will be split up into 4 smaller concurrent engagements, each will have it's own objectives for both sides that will confer victory points to a tally, with the winner being the Coalition, NATO or Bavaria+Allies (Or even the Third Alliance if that rears its head), with the most victory points when the battle 'ends' either because the losing fleet is routed, or as I'm balls deep in University, whichever comes first. The four 'shards' are:
High Orbit of Bavaria:
As it says on the tin. This is the showcase battle, minimal scenery, maximum spaceships. This fight will feature super-capitals by the bucket load, so if you built one, now may be the time to see it in action (There is a tentative 4000-5000 part limit on supers, so please 'optimise' your part counts, LDD has no gravity, so as long as it's one model, I don't care about good building techniques).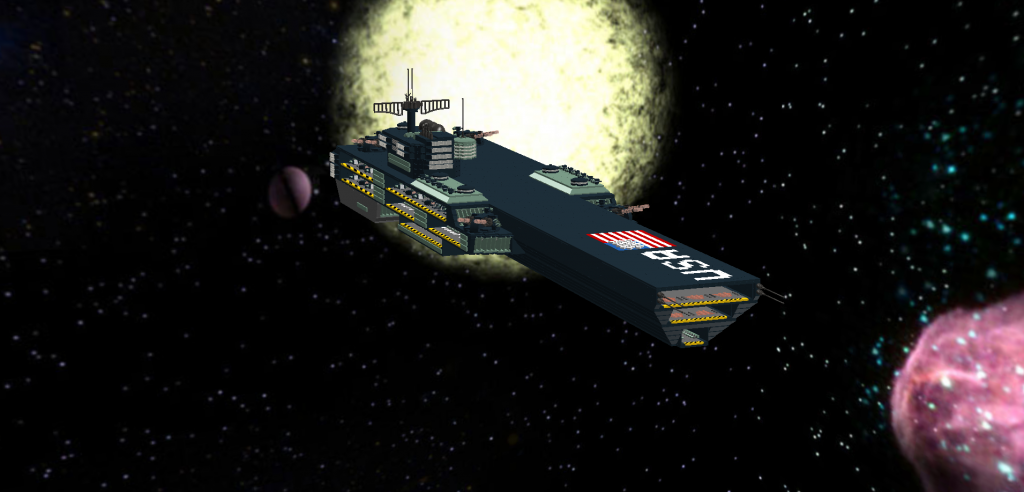 Vanderheim Secret Weapons Facility:
This is a fight over secret weapons, the Bavarians will want to evacuate, launch or destroy them as quickly as possible, while NATO races to capture them.
Zugkräftigstadterburg Space Elevator:
I built an actual space elevator in LDD for this, so it better be awesome. The elevator is moving civilians, troops, and material in order to evacuate, however it was never built to manage this level of an evacuation, leading to 'clogging'. NATO will want to make sure as little as possible is saved. While Bavaria will want to evacuate everything not bolted down.
Hel Ice Belt:
The NATO forces will be arriving in style, which means... well I'll save that catchphrase for later. The point however is that NATO will want to hold the Ice Belt as a staging point for bringing in more forces, while Bavaria will want to boot them out and into a less advantageous position.
So, ask yourself if you want to take part, I currently have; Praetoria, Trattoria, USA, Scythia, Assyria, Space Nazis, Britannia, TLA, Venice, Denmark, down as participating, but as I said, please just drop a file with your spaceships down below. I want to start in about 3 weeks, although that is tentative based on what I decide I need to build.
Edit:
Add yourself Here