Midgårdsormen Gunship
I build somehing! It's for Dilanskis gigantic spacebattle thing. It's a gunship made over an ancient Danish design. You just park a bunch of them somewhere on the edge of a battlefield, and shoot the living crap out of the enemies. Designed to aid Bavaria!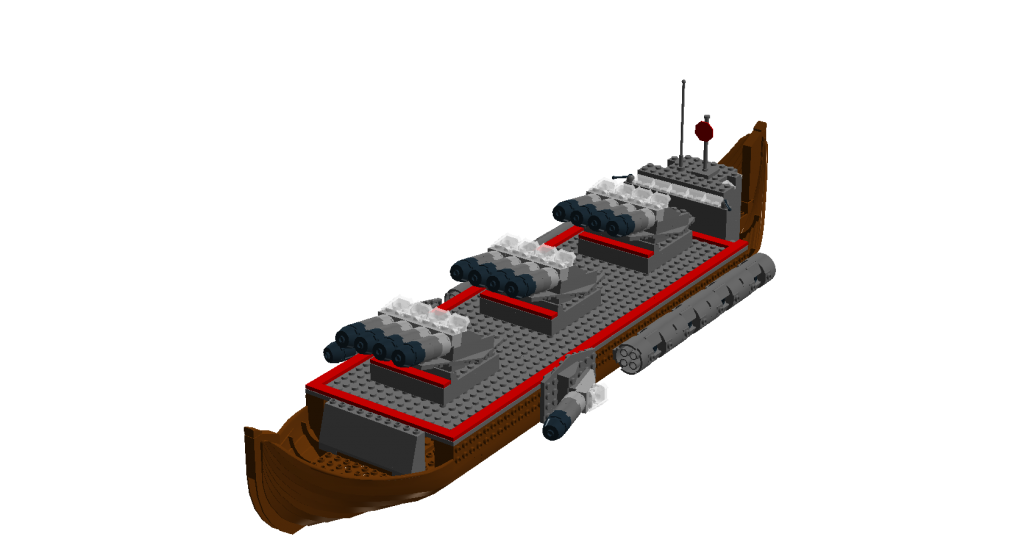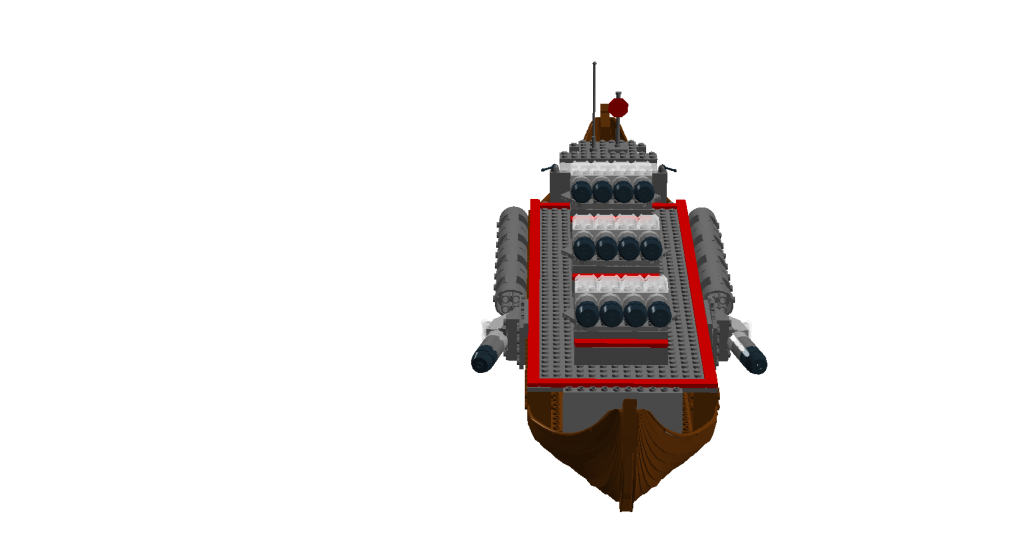 UPDATE: Red markings to represent Denmark better.
Sjælland-Class Infiltrator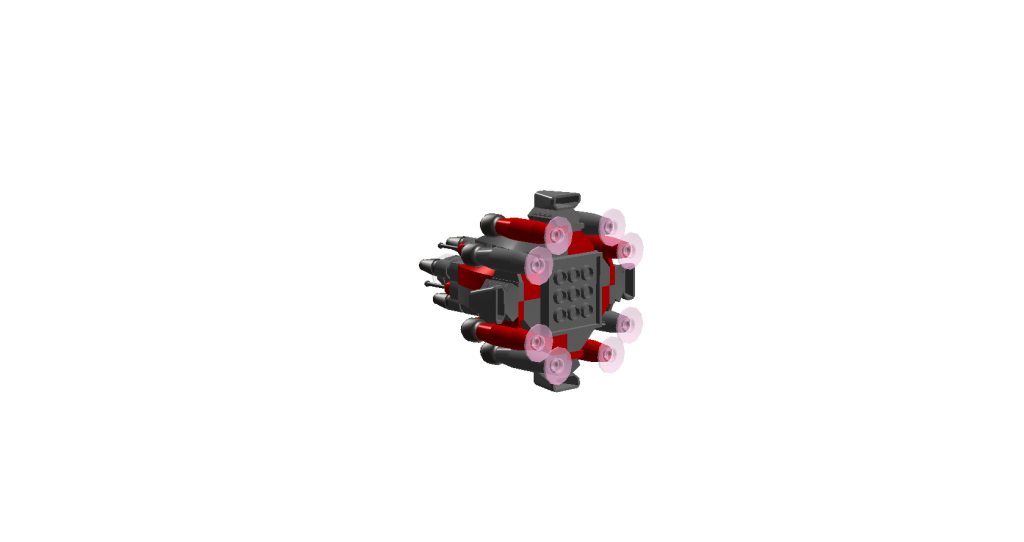 If the Royal Navy needs speed, they use a Sjælland-class. One of the fastest ships there is, it's lightly armored, lightly armed, but it's got a humongous engine. The crew of five is trained to utilize speedy hit-and-run tactics. The ship is also used diplomatically, to make sure no negotiator is late. 5 million Danske Kroner is the price with no weapons.