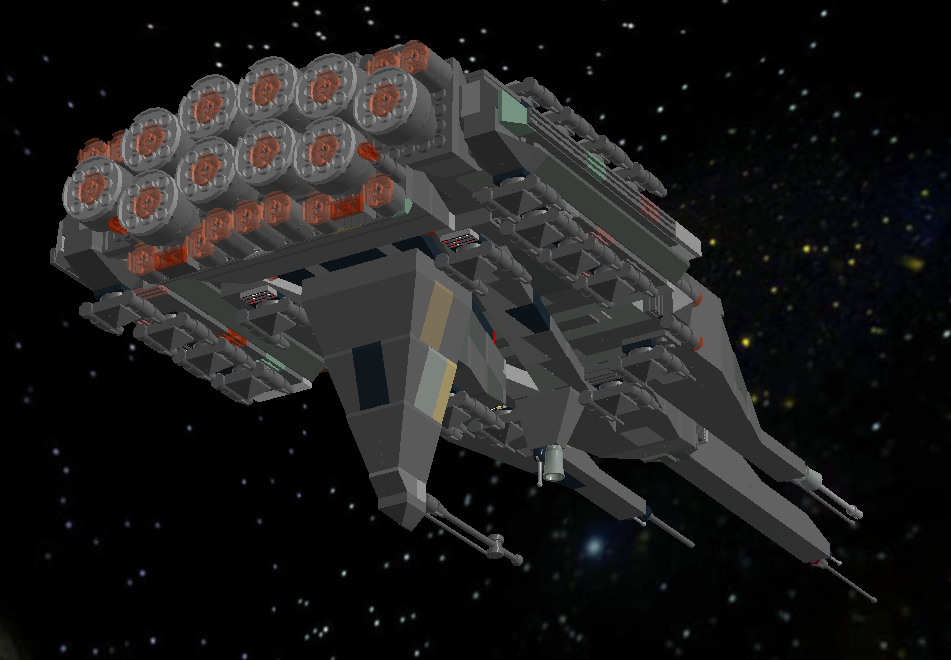 The
Nocturnal Class Dreadnaught
might be outdated, compared to modern standards, but is still powerful, as it possesses a thick hull and tons of laser cannons, to withstand bigger opposition. Its most dangerous weapon, however is the climate controlling device: Originally used to regulate the climate conditions of planets, whose populations couldn't handle their industrial polution and would have otherwise eradicated themselves, this device can turns green and fertile landscapes into desert wastelands.
I still can't figure out, what faction might use such a warship, since I simply wanted to build a ship based on that design:
http://www.metalsucks.net/wp-content/uploads/2013/05/nocturnus-thresholds.jpg
.