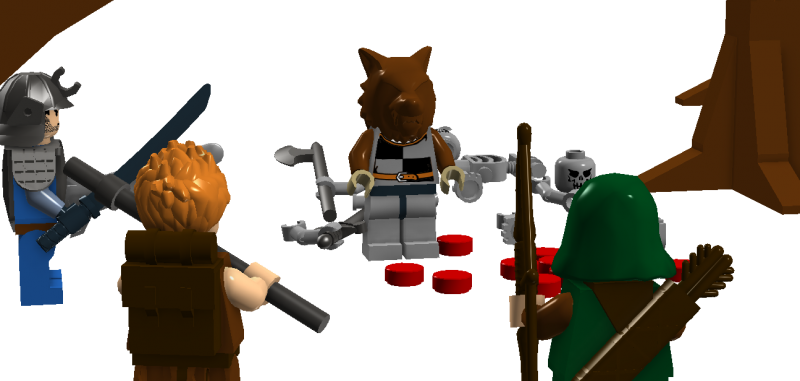 Marko takes a step toward the group. He takes several breaths...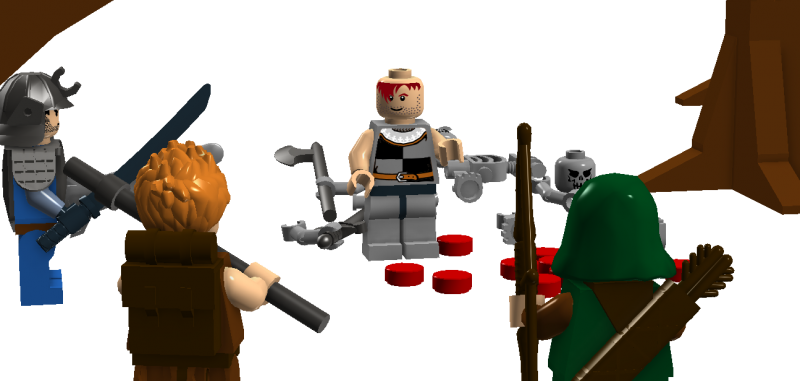 ... and he's human again!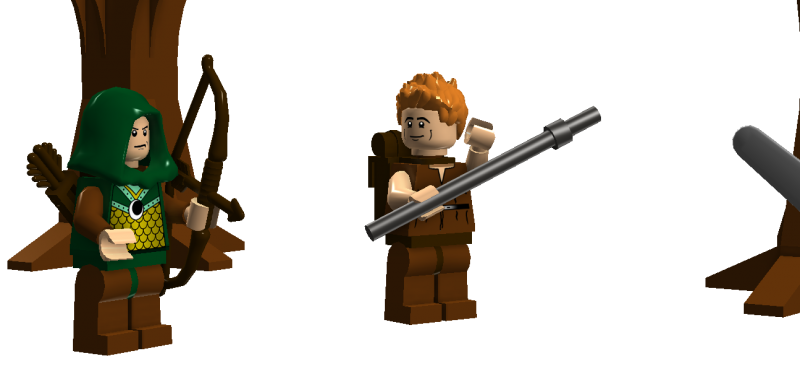 "Well, now that that's over, we should continue on!" Patrick says.
"That person wearing the mask... Something seemed familiar about him..." Elos ponders out loud. "We should follow his tracks and see if he can lead us to Falir."
The group follows Elos through the forest. They travel east for many days. The last leaves fall as winter begins to descend on the land.
After a particularly long day, the group loses the trail. Luckily, it does not matter. They have reached the mountains that serve as the border between the Shadow Lands and Wuldenburg. A small, fortified cave is seen just ahead with three guardsmen. They do not fly the colors of any nation, but they do bear the crest of a dragon upon their tunics.
"I feel like I've seen these men before." says Elos. "No matter, how shall we handle this? Do we approach them in peace, fight our way into the cave or do we search for another place to rest for the night? The sun is setting and I do not feel like spending another night freezing myself to sleep."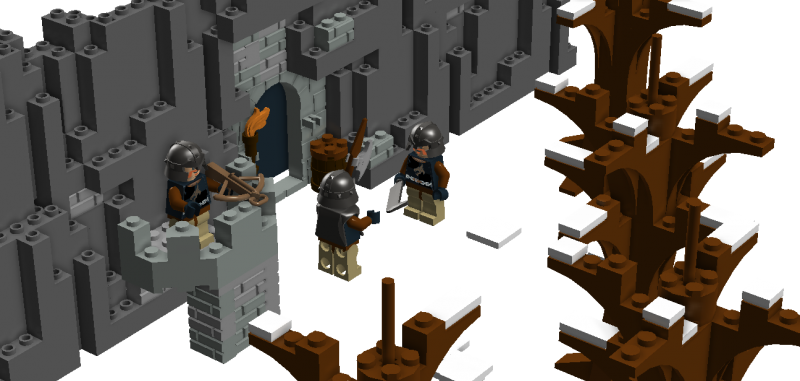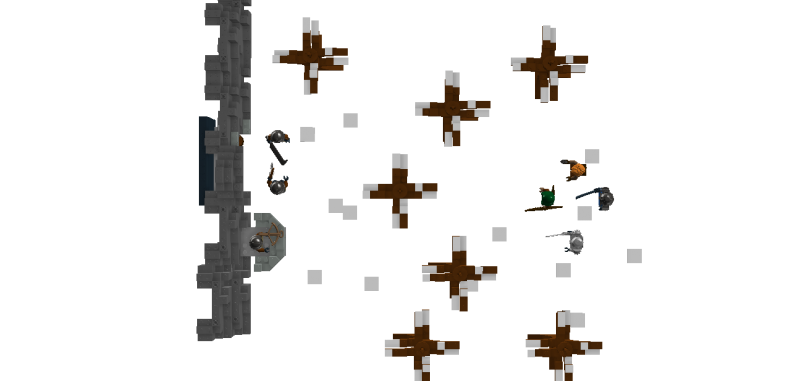 Overwatch