Realizing that Morgelyn is manipulating him, Patrick risks everything and says, "Is that a spot of piss on your dress there? You really should get that taken out. It's known to stain."
In addition to world domination, Morgelyn is also passionate about clean clothes.
Always wear clean clothes! Unless you're camping. Cover yourself in mud when you camp. Then the Predator won't get you.
BACK ON TOPIC...
"By the wolf's beard! Who are you?" asks Marko. The armored man says nothing as he holds his hand up. The air suddenly becomes still.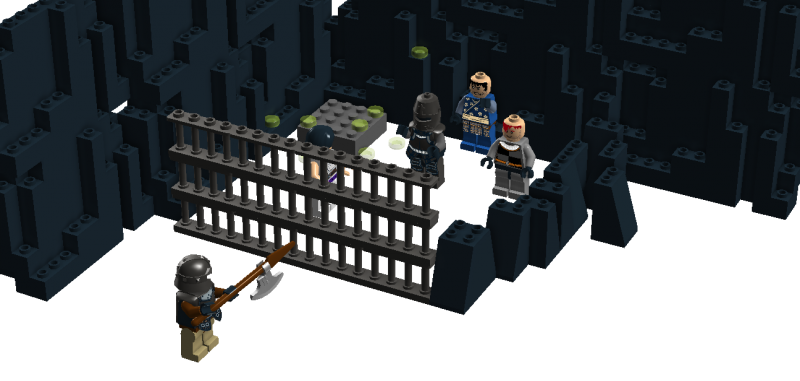 One of the guards runs to find more soldiers while the other stands his ground. The guard smiles. He knows the prisoners are unarmed and no match for his halberd which he would only use if they could break through the bars.
At least he died smiling. A very large war hammer slams through his skull and the bars.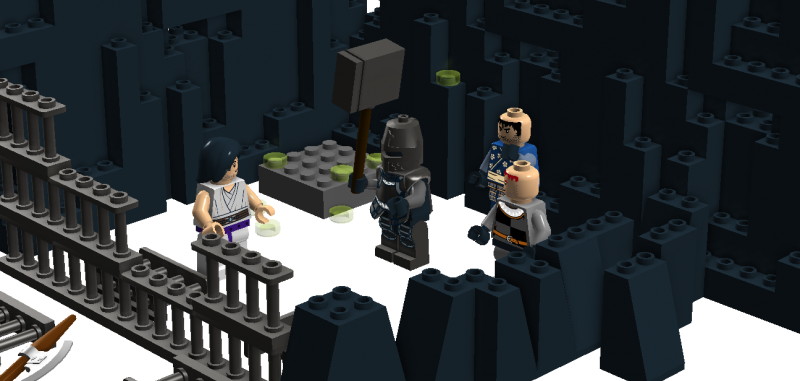 The stranger holds the hammer for all to see.
"A-ha! How fortuitous the rumors were true!" shouts the Hatumid man.
"Stop right there!" shouts a guardsman. "By order of her majesty, Queen Morgelyn, you are to remain in your cell!"
There are four guards. Three armed with halberds and one with a long sword.