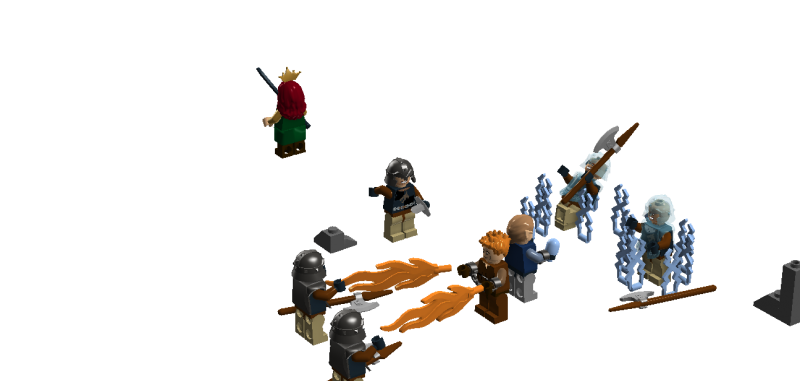 With a grin on his face, Patrick burns the guards next to him while Falir dispenses with the others.
The guard captain is about to slash at Patrick...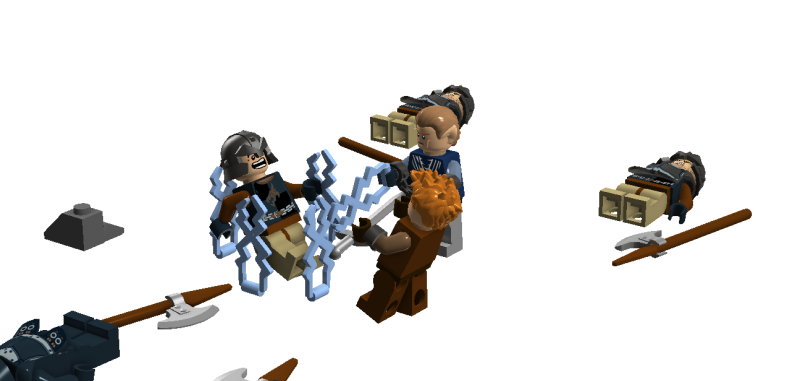 ...But Falir is quick to respond.
They take the key from the captain, unlock their shackles and confront Morgelyn.
"It's over, usurper! Lay down the sword and return with us to your chambers!" orders Falir.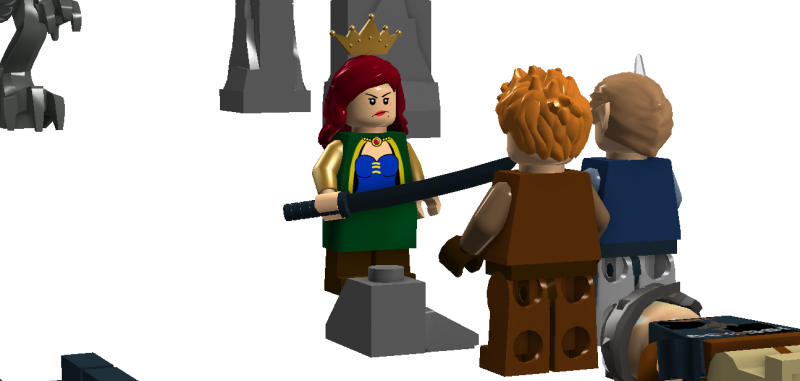 "My work will not be finished until I say it is!" shrieks Morgelyn. "Your trickery may have bought you a few minutes, elf scum, but your blood will awaken Lord Baeddan..."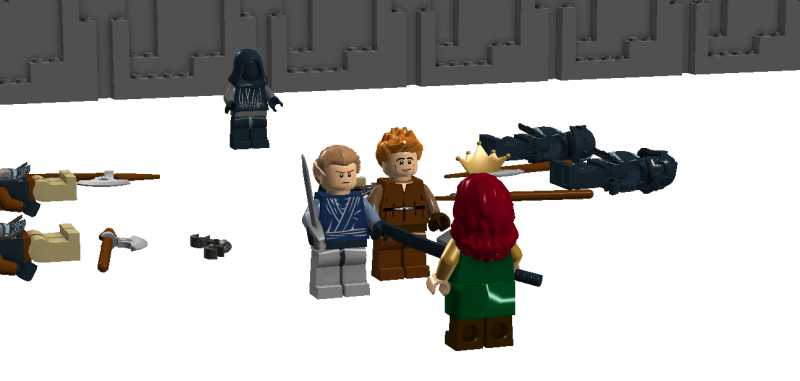 "... with or without your consent." she says.
Falir and Patrick turn to discover Lyrffrech barring the way back to Morgelyn's chambers.
"I'll give you one more chance to join me, Patrick." says Morgelyn. "One more chance or you can die as a traitor to your people."
BACK AT THE PRISON CELL...
To replenish the blood he's lost, Marko rips off the guard captain's arm and drinks from it. His health is partially restored.
The armored man shoves a guard with his shoulder and knocks him down.
Then with a swing of his mighty hammer, he bashes another guards head clean off!
Aoishi uses the other end of the halberd to knock the wind out of the man he's fighting.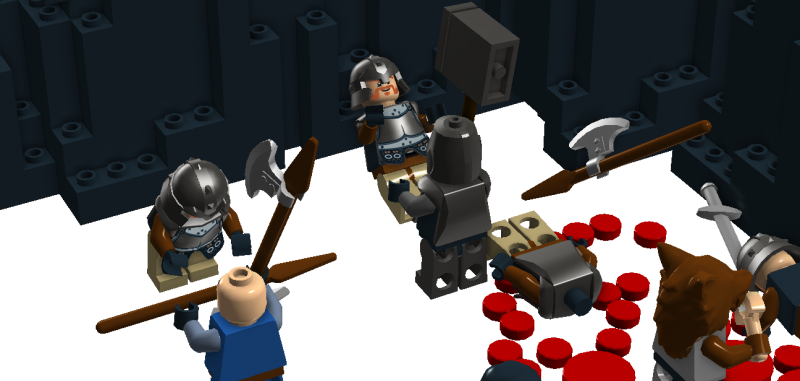 With their foes incapacitated, Aoishi and the armored man prepare to deal finishing blows.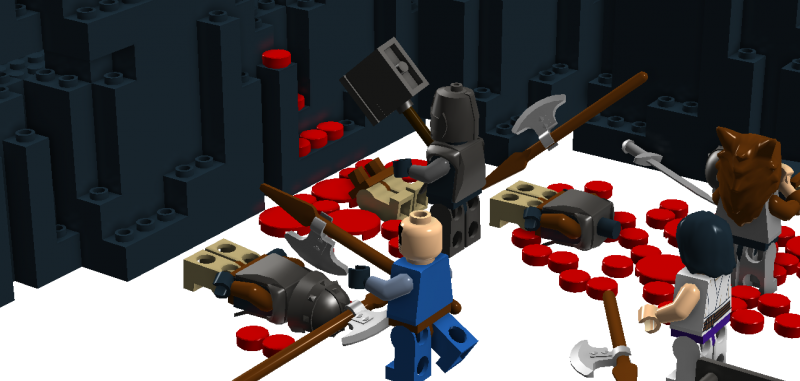 They are successful. Aoishi cuts the guard deep enough to deal death while the other is nearly obliterated by the armored man's hammer.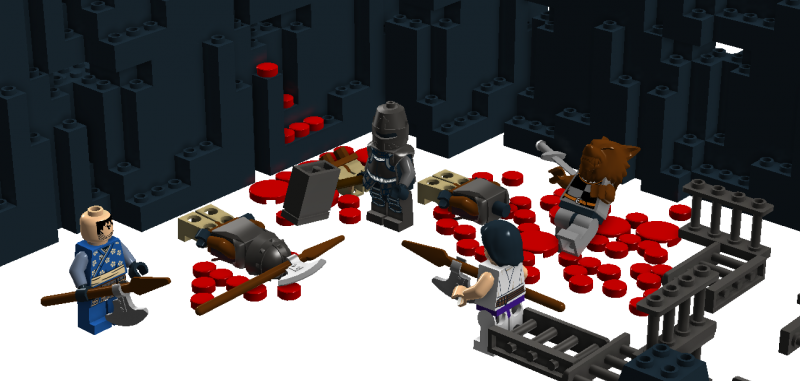 The stranger grabs a weapon while Marko's howl echoes throughout the caverns. All immediate threats have been eliminated.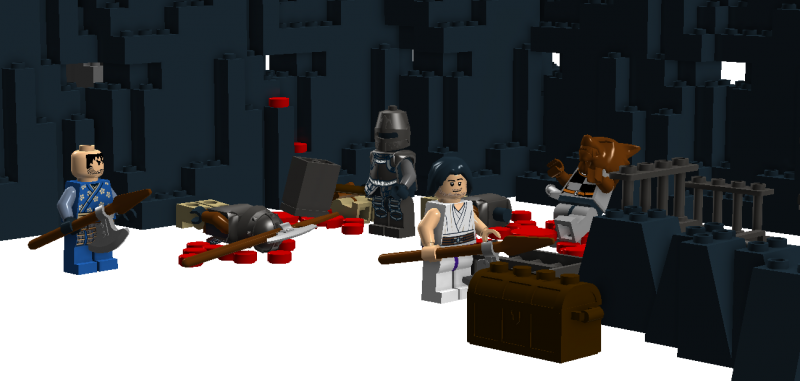 The stranger notices a chest nearby.
"Aoishi-san, feel the call of your blade... Feel it's power grow... An ancient one feeds it... It shall strengthen you..."