THE LEGEND OF LegEnd
The Icelord IVHorseman leads his Warband to victory against another Daemon incursion on the remote Iceword Colony of Whorefrost. With him is a Warcheif of Krysto, a dignitary of sorts who wished to add his weapons to the fight.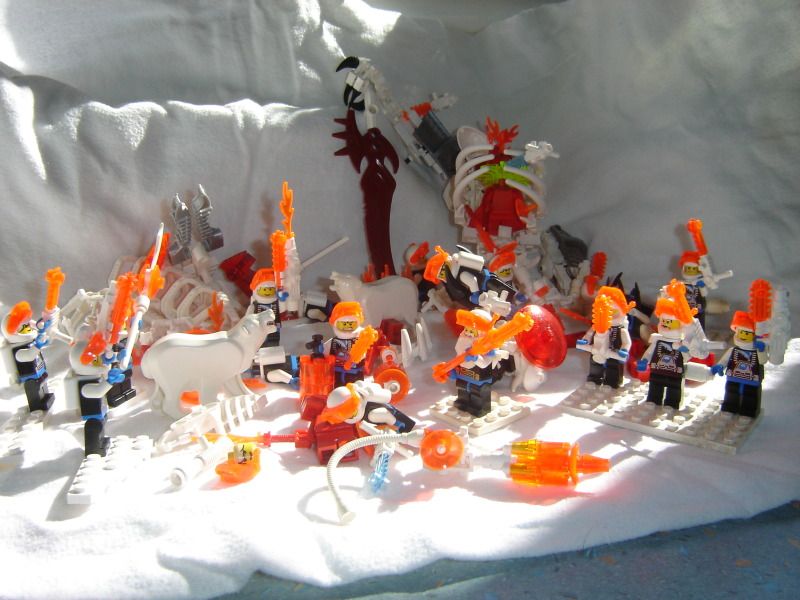 Even as the newly spilt Ice-fig and Daemon blood mingles and cools the survivors celebrate in the glare of the icefields.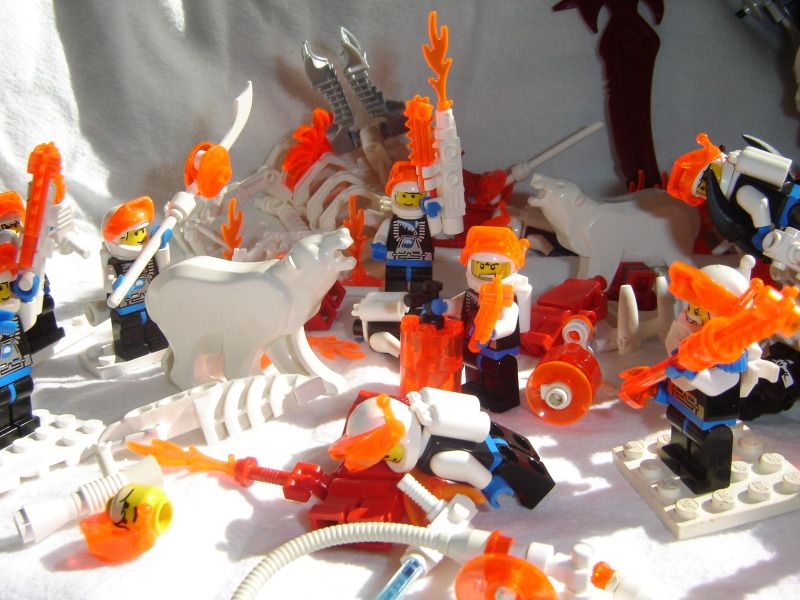 The Ice Warriors roars heighten as IVHorseman produces some Maniac Beer.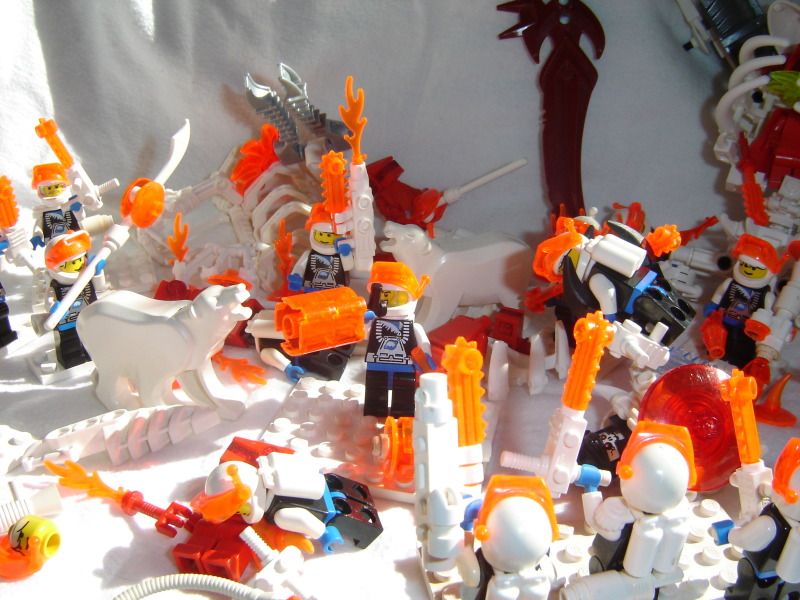 A salute to a well earned victory!
...but perhaps a victory claimed too soon...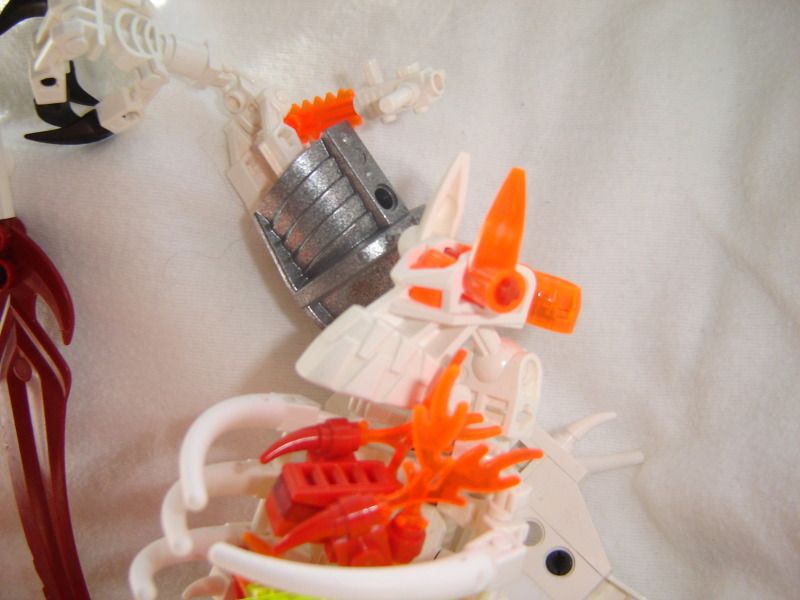 Slowly the Bone Golem stirs. The hottest hatred courses through it's limbs...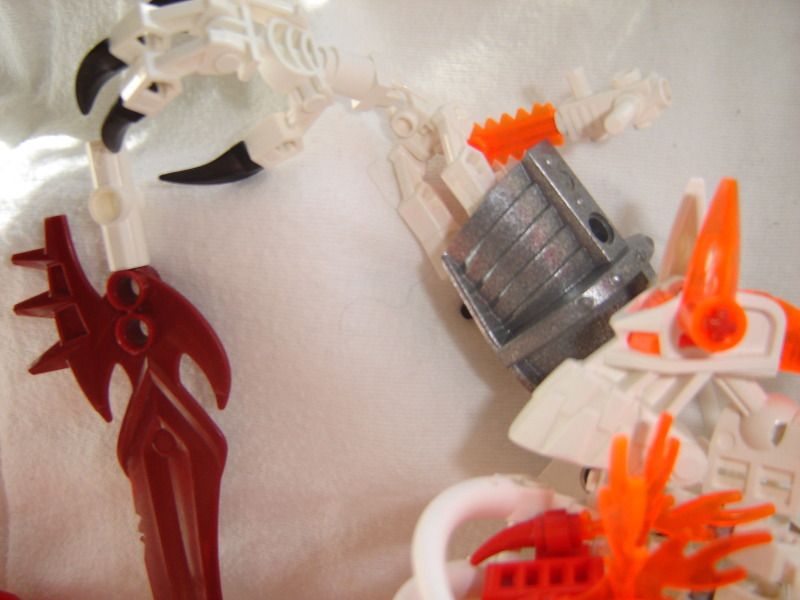 Unnoticed, It reaches for it's Daemon Blade...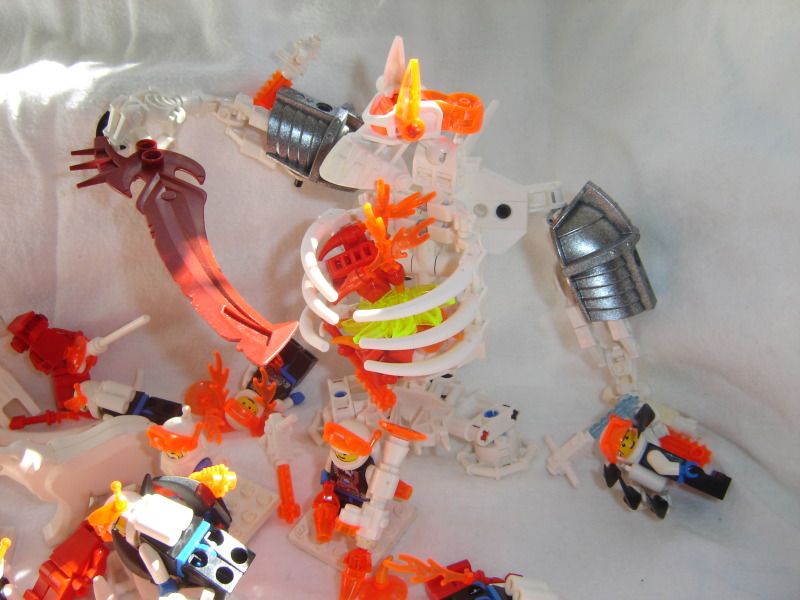 ...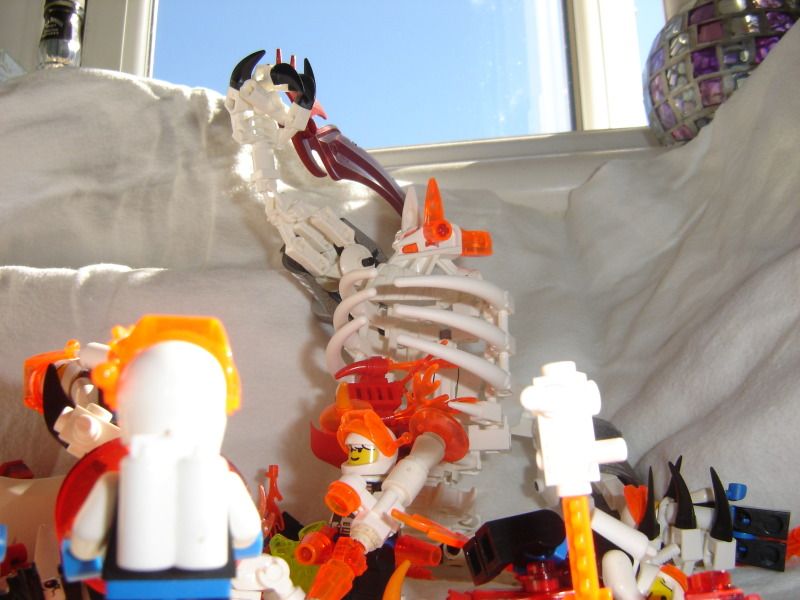 ...and swings mightily!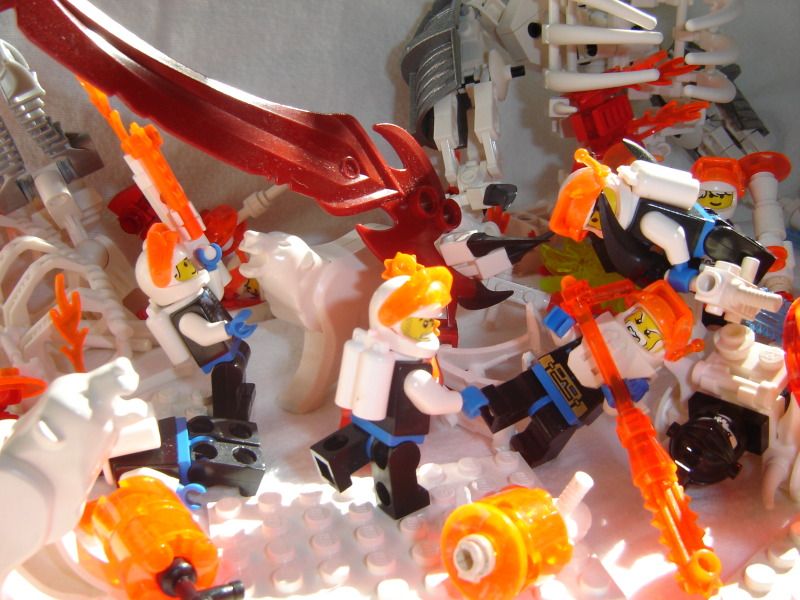 With but moments to act, IVHorseman pushes the Krysto Warchief out of harms way.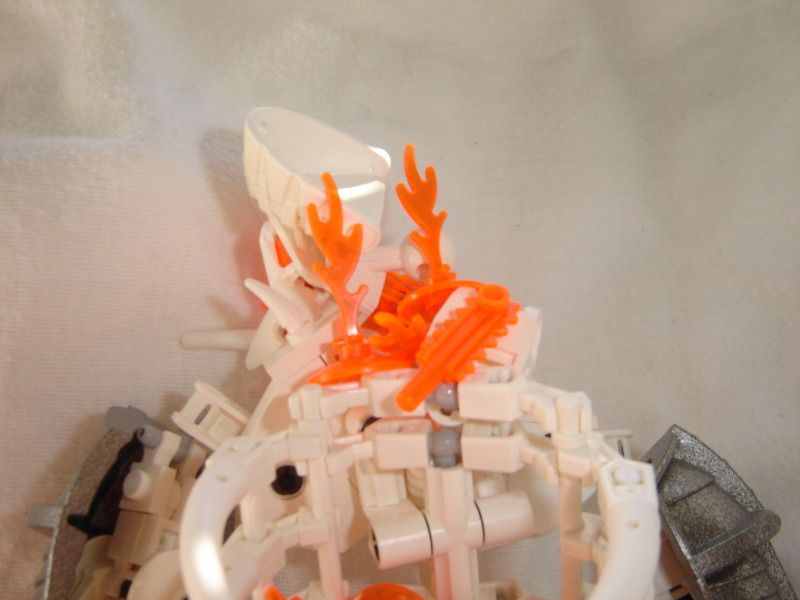 At the same time his thrown
OTC
blade easily slices through the dying Bone Golems neck.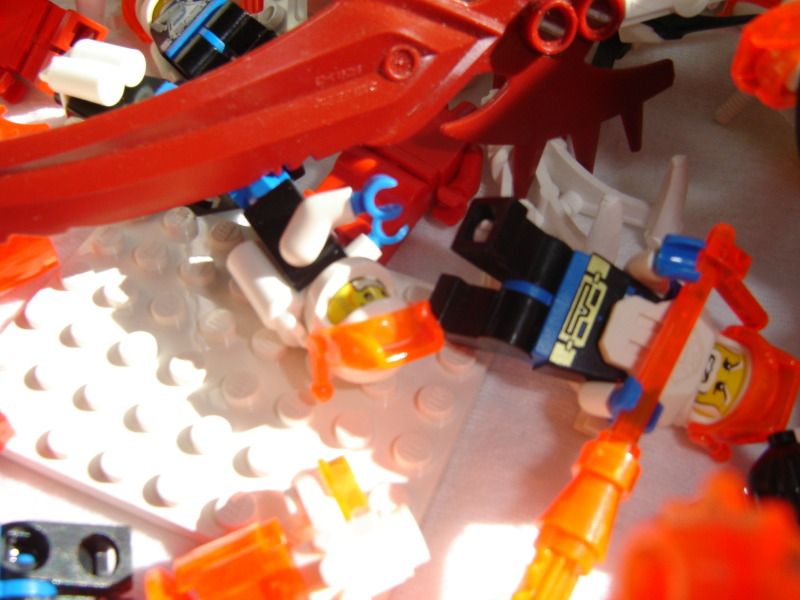 A heroic feat ...at a price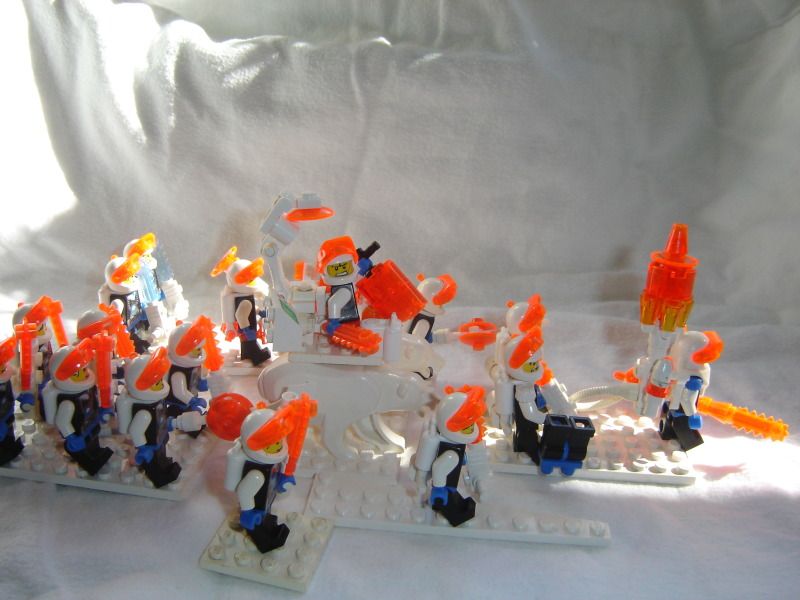 Bitterly the Iceworlders take their valiant leader from the field. His life preserved by machine and Maniac Beer. Their victory as so much ash.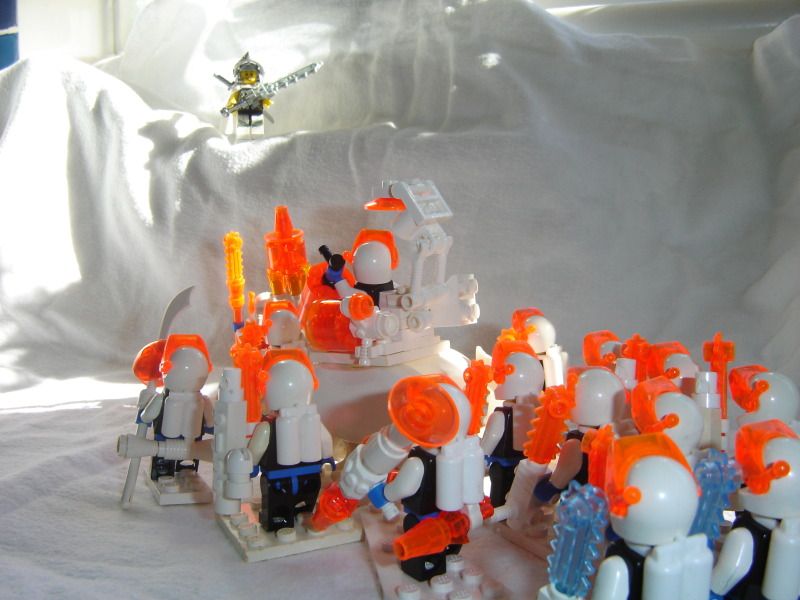 The bright blazing glare of the Icefields takes on even more intensity as a shiny figure reveals itself to the marching column.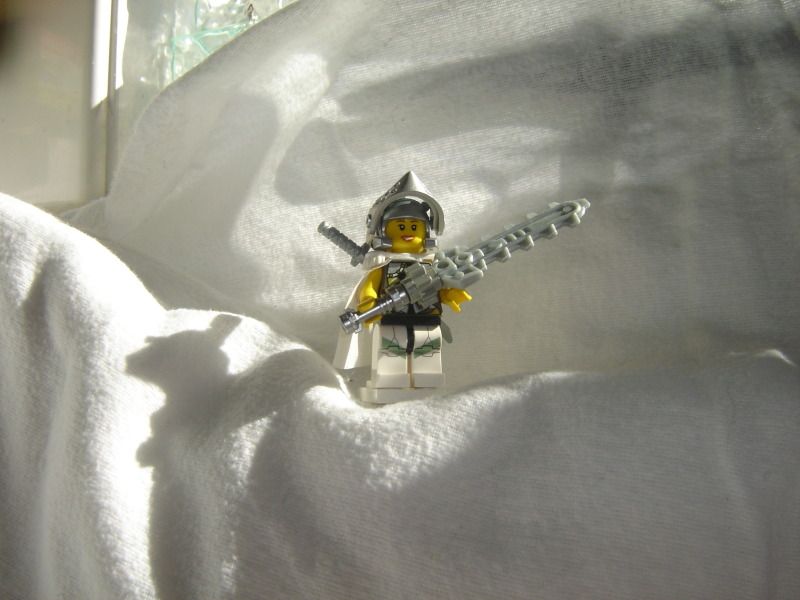 The Immortal, Valkyrie explains she has watched the battle and wishes to help. A kiss perhaps?..
Kiss? Don't be a dumbass, a kiss?!. Pah! Nothing so lame, she gave him a new pair of kickass robotic legs! Custom built by Immortal Tech
TM
!!!AW HELL AND FUCK YEAH!!!