Part 2
http://www.brikwars.com/forums/viewtopi ... 78#p247075
Part 3
http://www.brikwars.com/forums/viewtopi ... 15#p247258
Part 4
http://www.brikwars.com/forums/viewtopi ... 15#p247287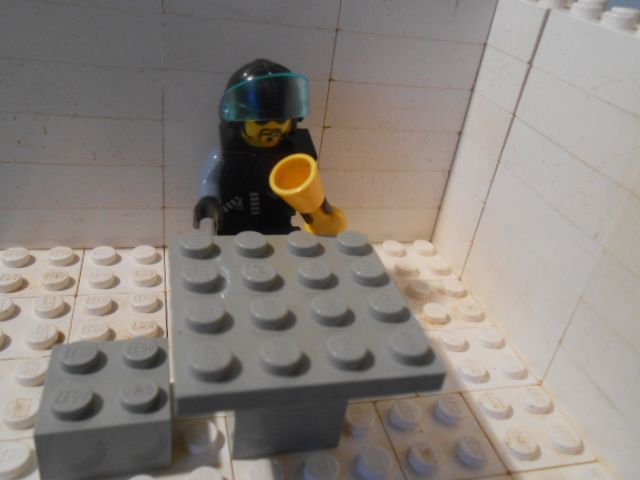 In the corner of the White bar Lieutenant Nathaniel Wolffe was quietly nursing his drink, alone. Chaos was reigning over the Brikverse, but he was far away from it here, quiet, safe. The world had no need for him. He'd lost everyone and everything. His planet, his men, even the people he'd vowed to protect. No, no one had any need of him.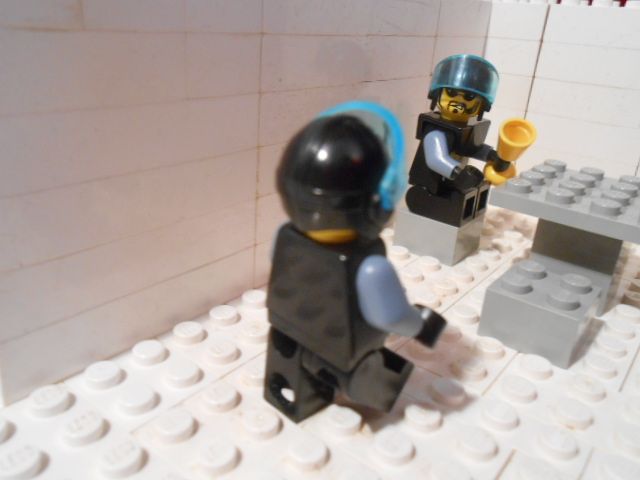 Wolffe looked up at the sound of approaching footsteps. He hadn't seen combat for over a year, but the realization he was still nothing but a soldier hit him when his body immediately tensed, ready to fight. He tried to calm himself down as he studied the person heading towards him. He'd chosen a dimly lit part of the bar, so all he could see was the silhouette of a hulking man. No one intending an attack would choose to walk so slowly, perhaps it was another mercenary captain who wanted to enlist him? Nathaniel still wore his uniform even though he didn't feel like he deserved it, so everyone could easily recognize him as a Neo-Prussian deserter, and the Wolves of Prussia had a fearsome reputation that attracted a lot of attention from men looking for hired guns.
He was already about to tell the man off when he stepped into the light, revealing an all too familiar face. Wolffe couldn't believe his eyes.
"Wallis, you old scoundrel, I thought you were dead!"
"Takes more than one bullet to put me down, Lt." Wallis said as if he'd only seen him yesterday, sitting down.
"I'm just going to assume you're not here by coincidence."
"Would that it was, Lt. I won't beat around the bush. We thought everyone on New Prussia was either dead or infected, but recently there've been distress calls sent to anyone who would hear them. Of course, no one in their sane mind wants to go down there, so that's when I thought of you."
Nathaniel felt a feeling of dread creep up on him. He'd known the past would always come back to haunt him.
"That's the Kaiser's responsibility, Wallis. If there's any stragglers-"
"That's the thing. The Empire's too busy keeping themselves alive, they don't have the means to go down there. They'd probably lose more men than they'd find."
"And why should it be any different for me? If the entire Empire can't save 'em, what can I do? I'm only one man, Wallis."
"One man can do more down there than a whole army, if it's the right man."
"Not me" Wolffe said, shaking his head.
"Maybe this'll change your mind" Wallis said, aiming a warp caster at the table.
A hologram of a Neo-Prussian soldier appeared on the table, and the sounds of screams and gunshots filled the bar, attracting more attention than Wolffe would've liked. It sounded like a last stand, and the look of despair on the soldier's face only confirmed his suspicions. The signal was weak, and the transmission distorted, but Nathaniel would've recognized that voice anywhere.
"Attention to anyone receiving this message, this is private Ralph Misch. We are trapped in Zero Base and under heavy attack from the mutants, requesting immediate back-up! We have no means to get off this planet and are short on food, men and ammo. The coordinates of our location are included in this message. Whoever you are, wherever you are, please send help! Repeat: please send help!"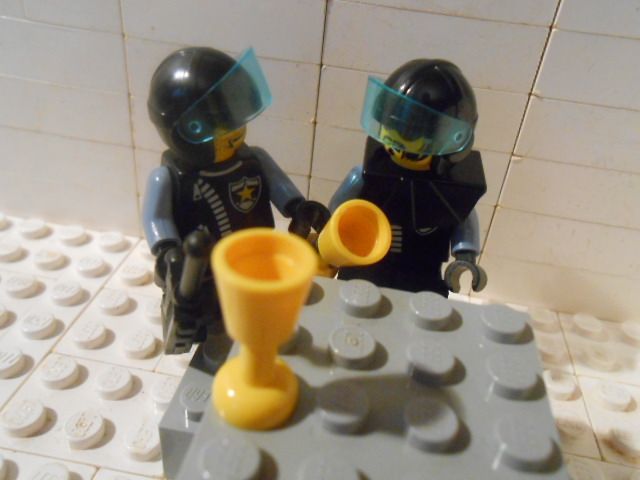 "Does no one stay dead?" Wolffe muttered as the transmission ended, ready to take another sip, but Wallis held his arm down.
"Oh I'm sure he'll die again soon, Lt., if you don't do anything. There's more Wolves down there than him, too, who'll all die with him if you sit here. More of your pack."
"Damnit. I'd never imagined they'd be the last to stay behind. My squad was the best, if anyone could've blasted their way out-"
"You really thought they left? Looks like you've forgotten our own motto, Wolffe."
"I haven't."
"Then say it."
"No rest til we're dead!"