On a distant planet...
Some Galaxy Patrol troops are investigating an uncharted planet, when all of a sudden they stumble upon some
GT
.
Galaxy Patrol 1: "Look at this
GT
! We should call the Zupponn Mining Co. and have them take a look at this stuff."
Galaxy Patrol 2: "Yeah, if it's of good quality they could pay us a small fortune!"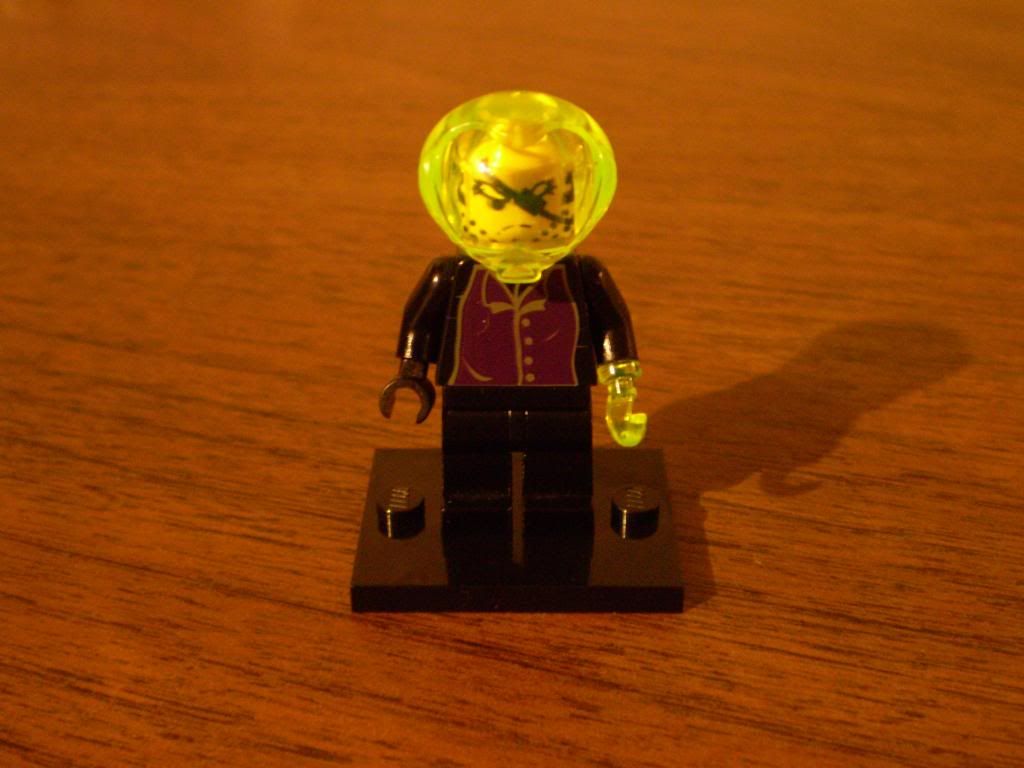 Commander Holt: "This is a ZMC line. State your business."
Galaxy Patrol 1: "Galaxy Patrol here. We've found a site you might be interested in. I'm sending you the coordinates now."
Commander Holt: "Received. We'll be there in a few hours to take a look at it."
Galaxy Patrol 1: "Sounds good. We'll await your arrival."
Galaxy Patrol 4: "Hostiles incoming!"
Galaxy Patrol 1: "What?!? Engage! Engage! Engage!"
Later...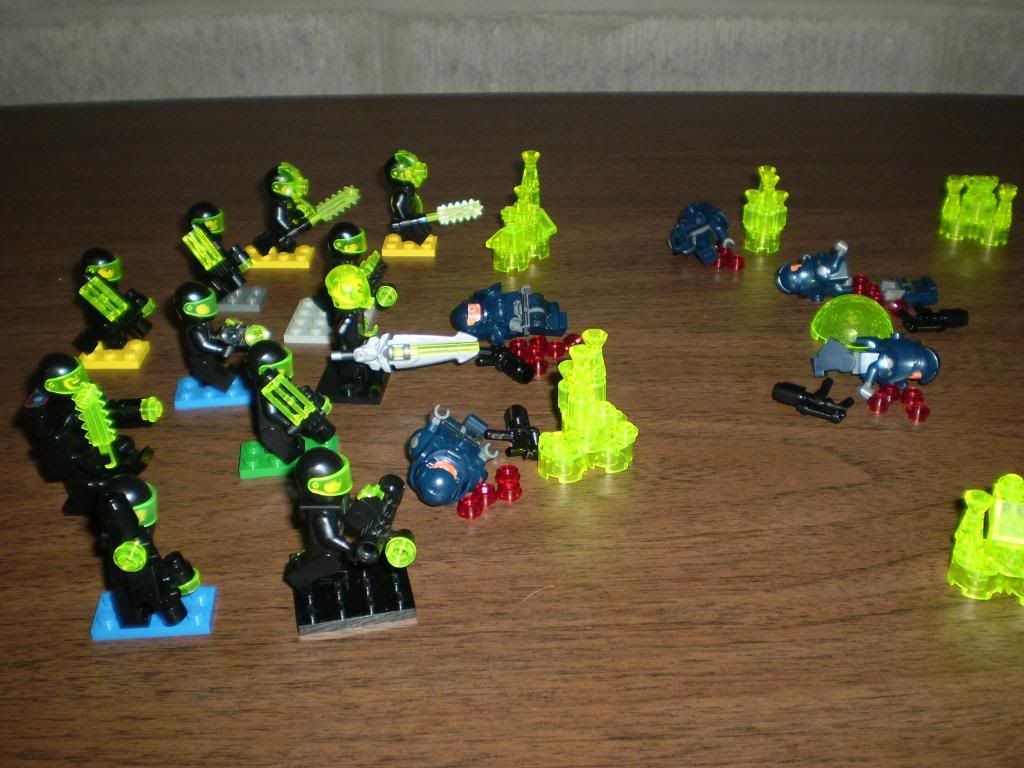 Commander Holt: "Looks like they didn't make it."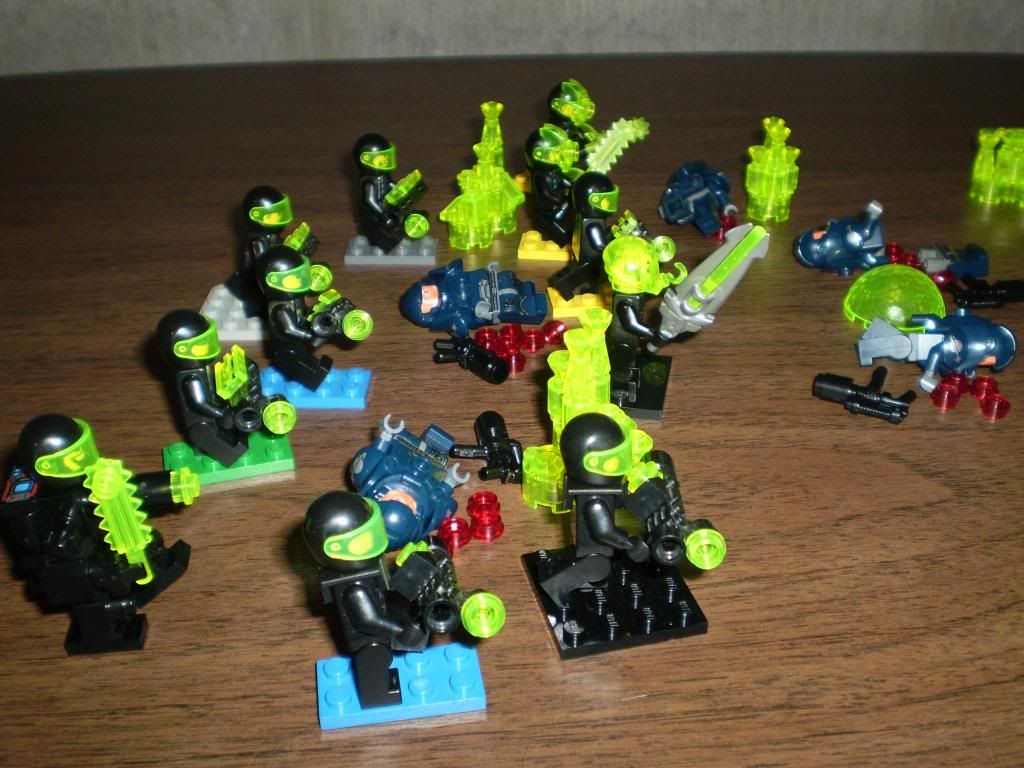 Commander Holt: "Listen up men! I want a full sweep of the area. Look for any sign of who or what took down these troopers."
ZMC Soldier: "Commander! Look on the horizon! Space Dorfs!"
Commander Holt: "So that's what took out the Galaxy Patrol detachment. Give 'em hell boys!"
Olaf the Badass: "More intruders! C'mon men, lets show these dogs what a rough and tumble is really like!"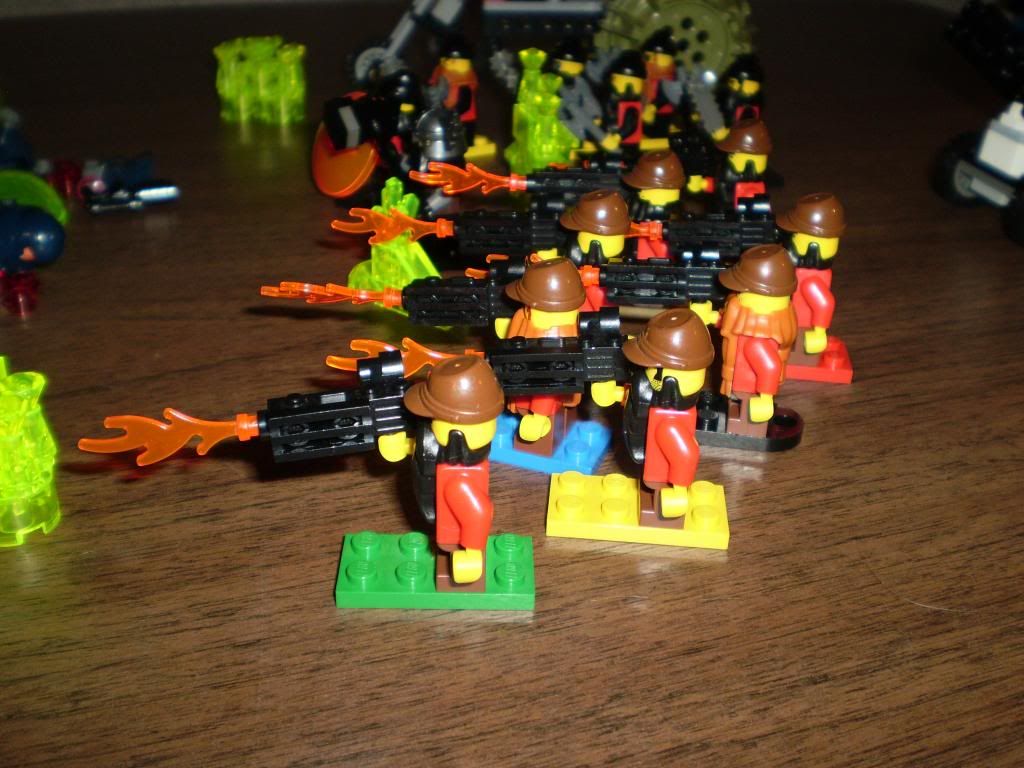 The Fight Beards move up and open fire.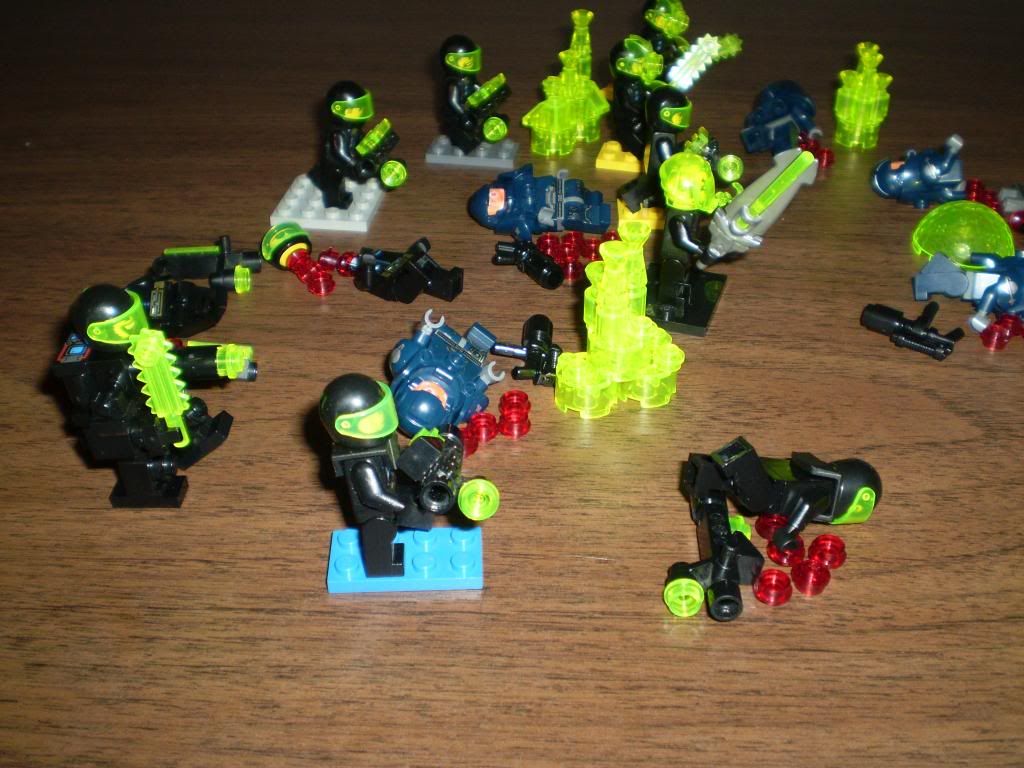 Some ZMC troops go down.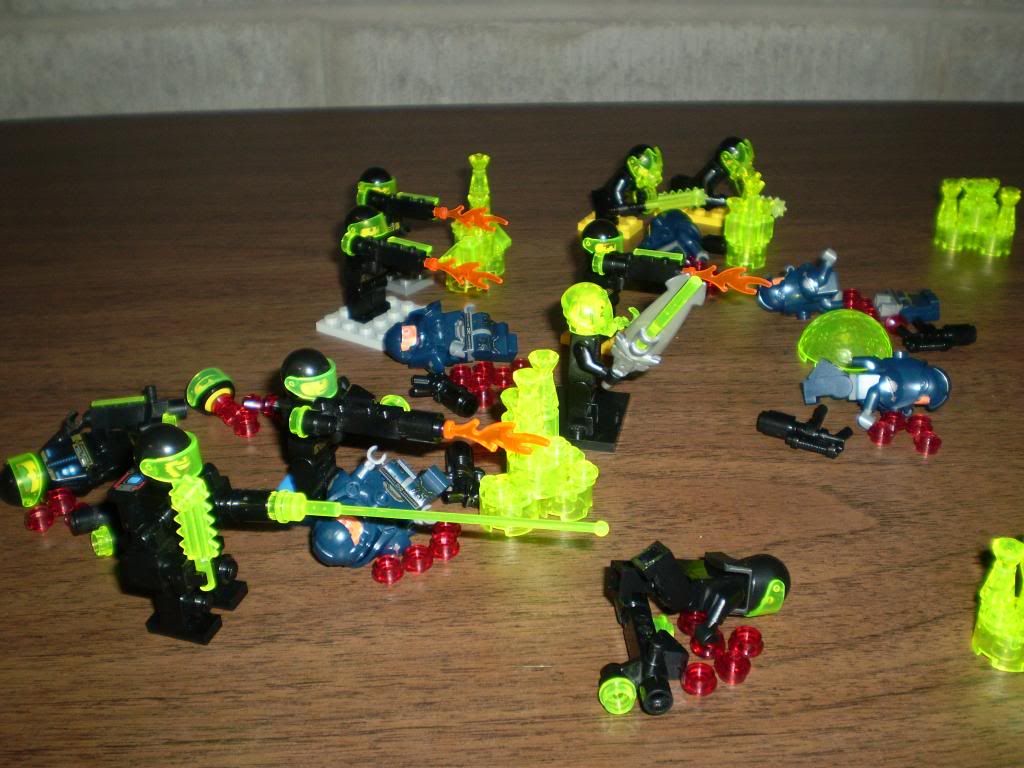 The ZMC doesn't hesitate to return fire.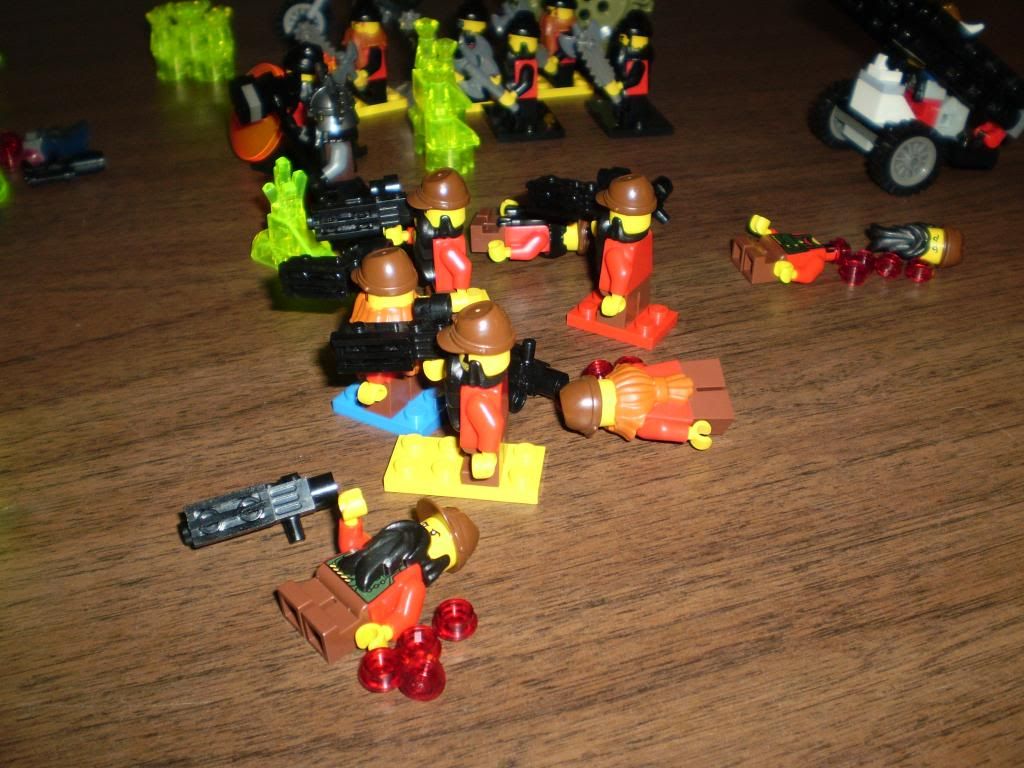 The Dorfs take some losses as well.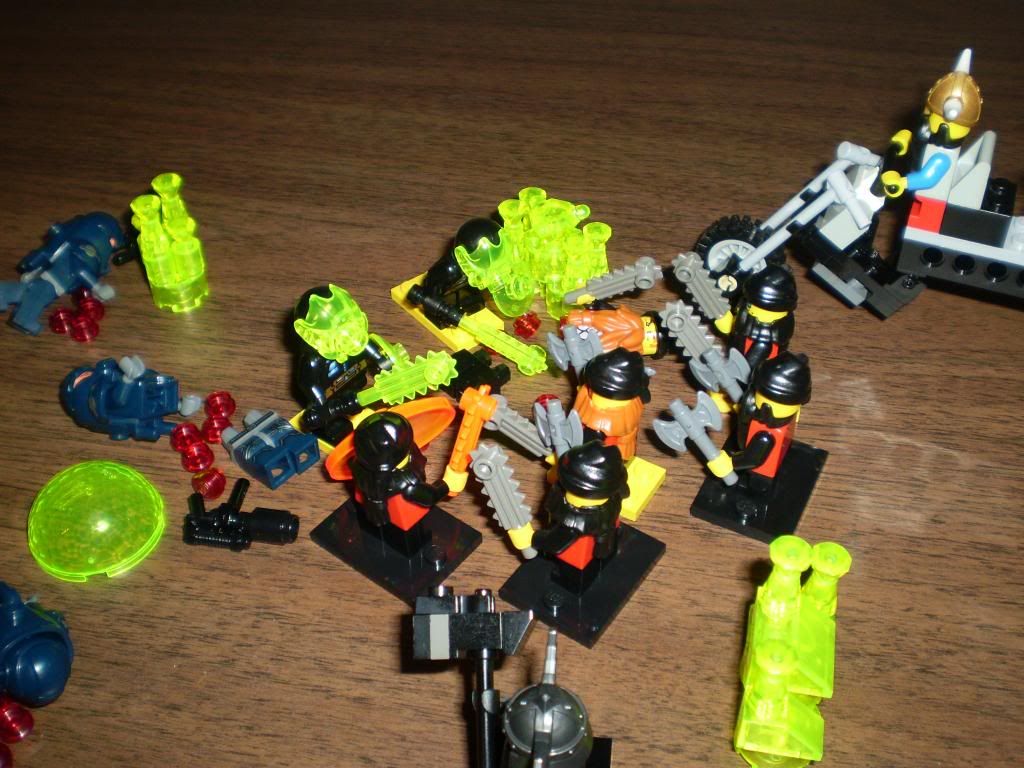 The Tough Beards engage the ZMC berserkers in close combat. The Dorf captain blocks the
GTC
with his
OT
shield while a Tough Beard gets cut in two by the other.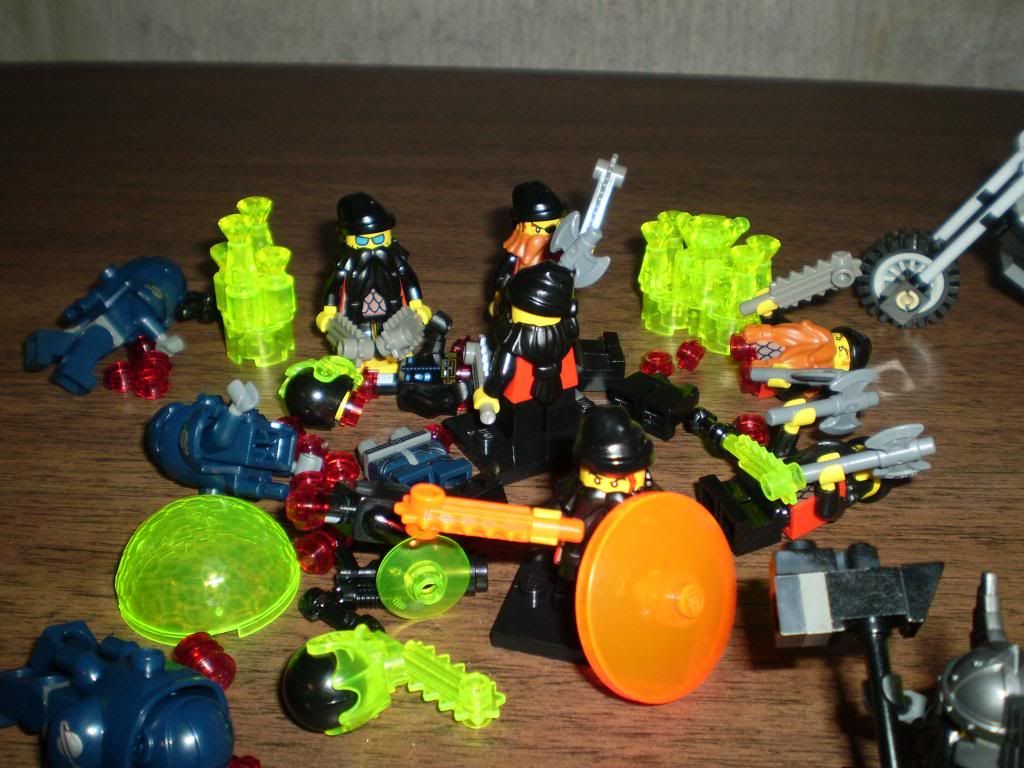 The Tough Beards push forward though and overwhelm the berserkers with their superior numbers.
Meanwhile Olaf and Holt engage in some CC of their own.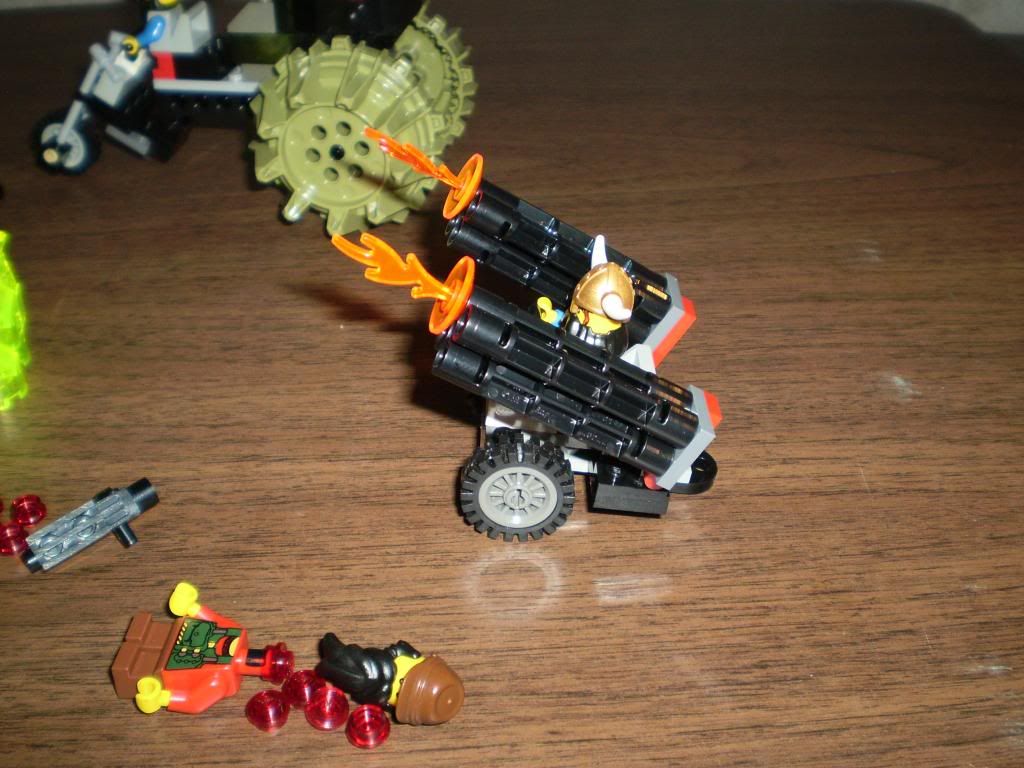 The Dorf artillery opens fire.
Scratch one ZMC grunt.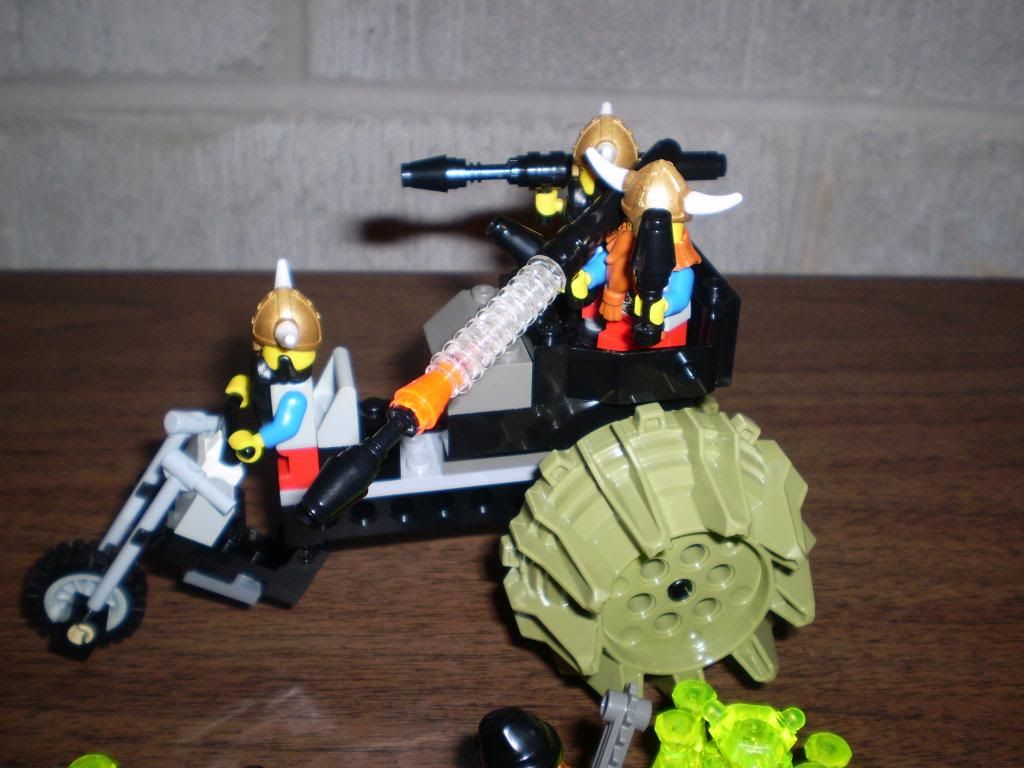 The trike moves up and an RPG is fired.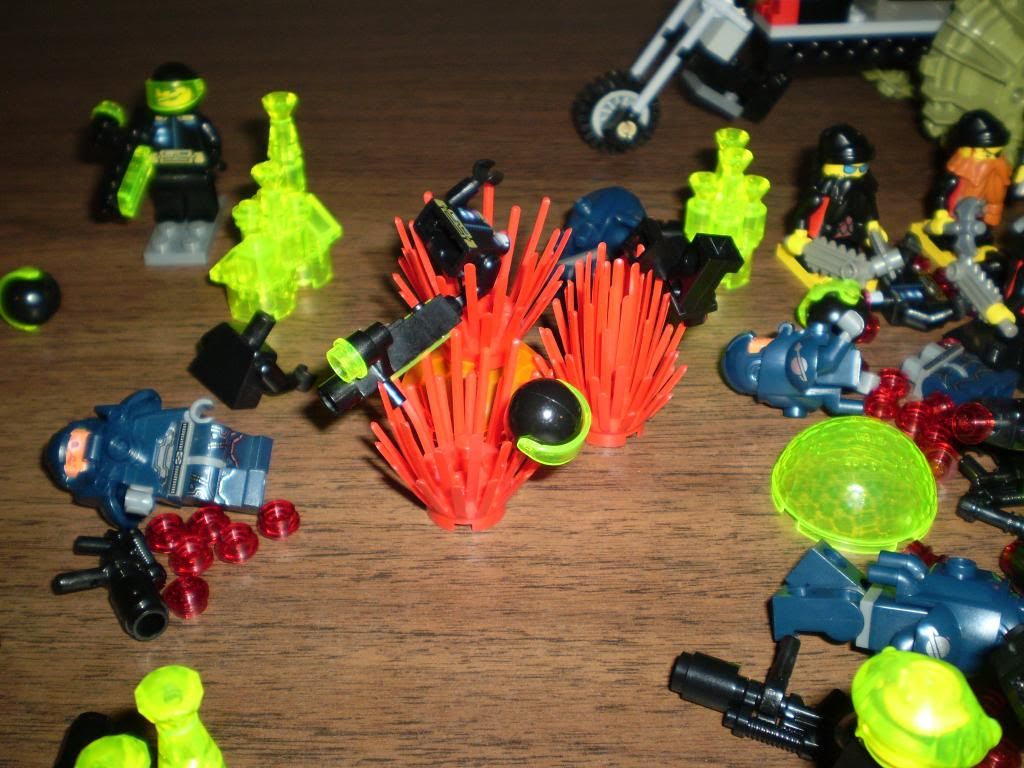 Another ZMC grunt is exploded.
Seeing as his forces are taking quite the beating, Holt decides it's time to get out of there. He gives Olaf a mighty kick, sending him flying into the Fight Beards.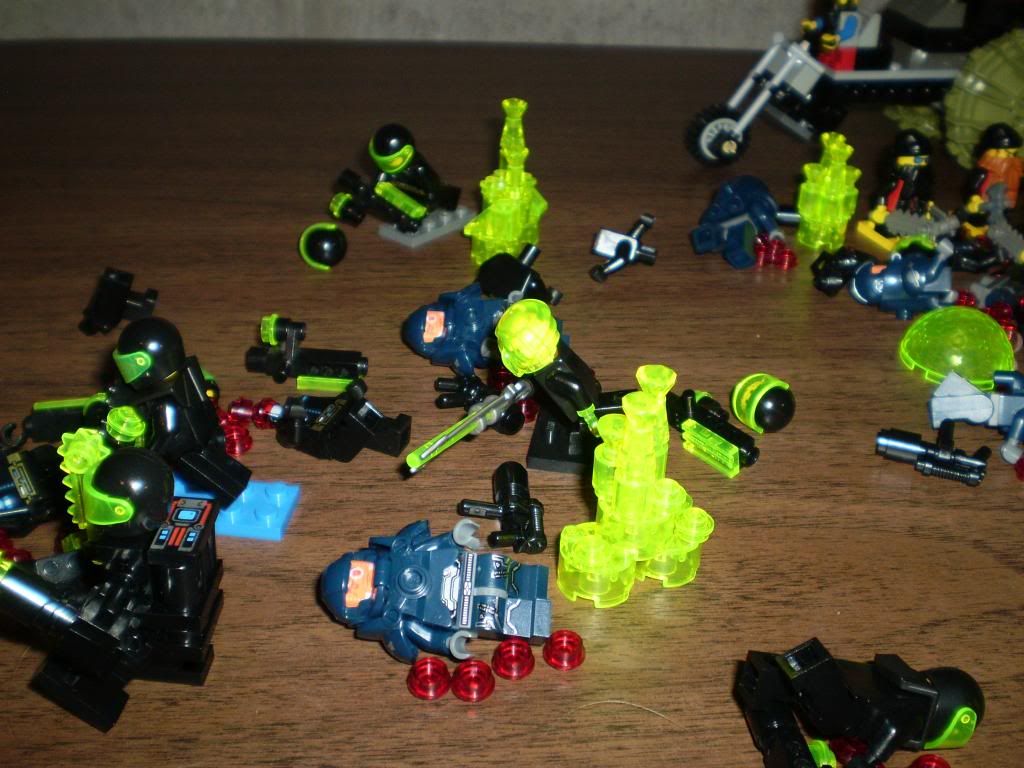 Commander Holt: "I'll be back you Dorfs! Just you wait!"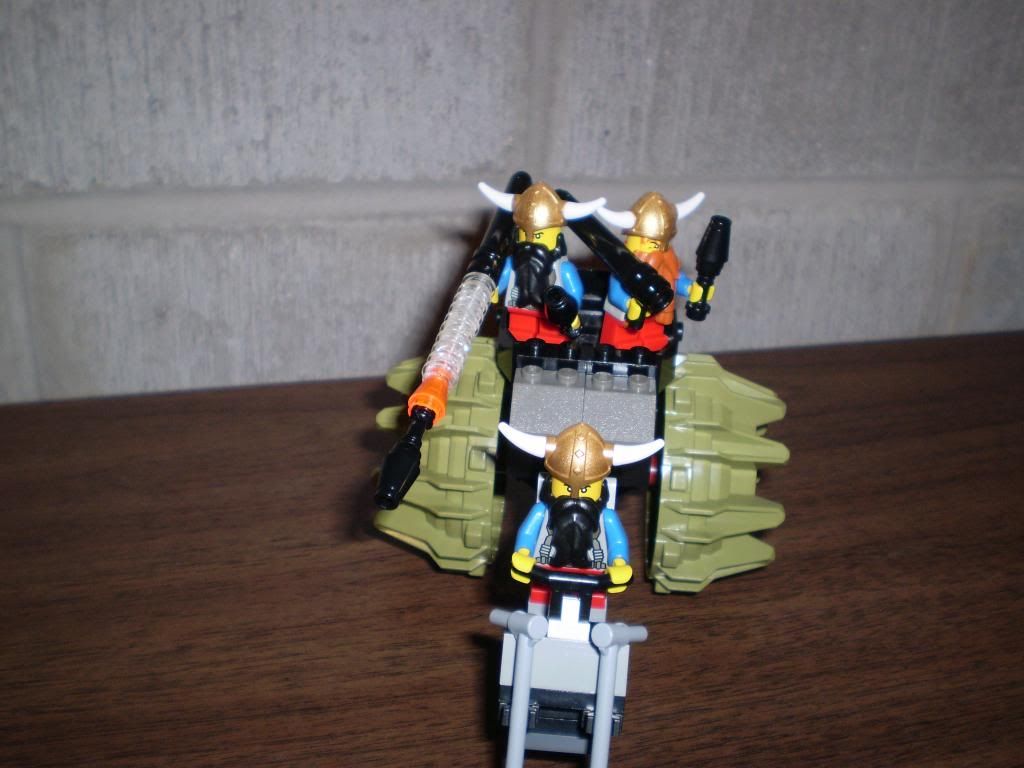 As the ZMC retreats, the Dorfs fire another RPG.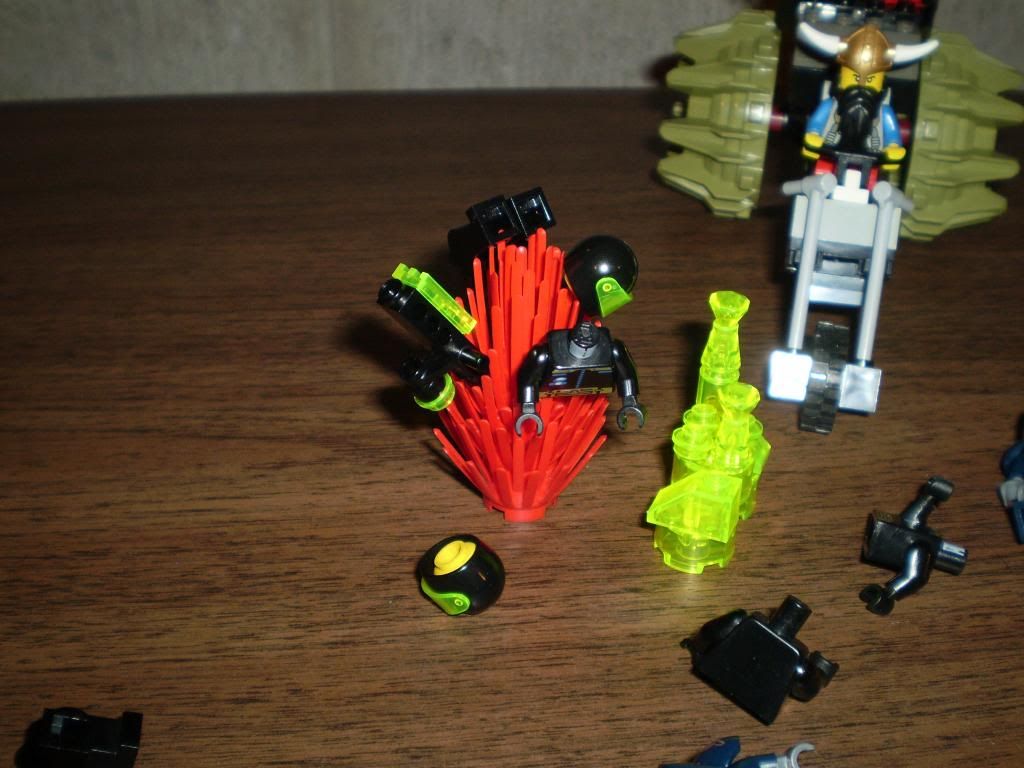 It takes out another grunt.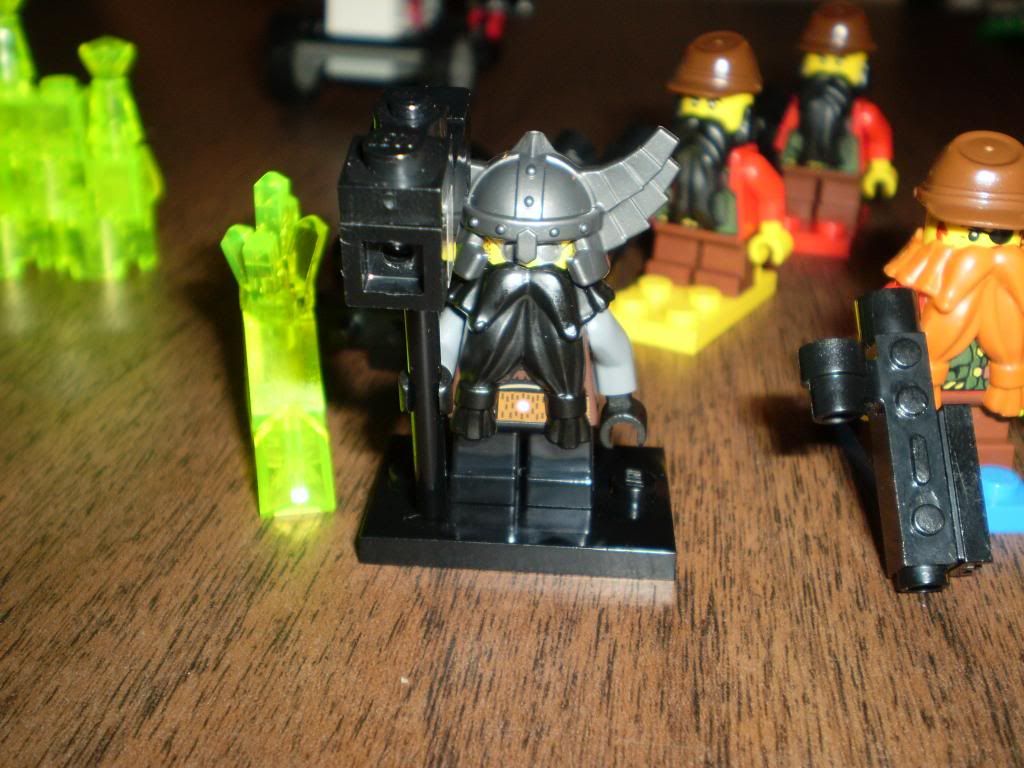 Olaf watches as the enemy retreats, knowing that the time of seclusion is over for his people.
And the time of warfare has begun.