A long time ago, in a galaxy not too far away...
A lone spaceship is cruising through space when...
Computer: "Systems Malfunction. Initiate emergency crash-landing procedures."
Pilot: "The hell?!?"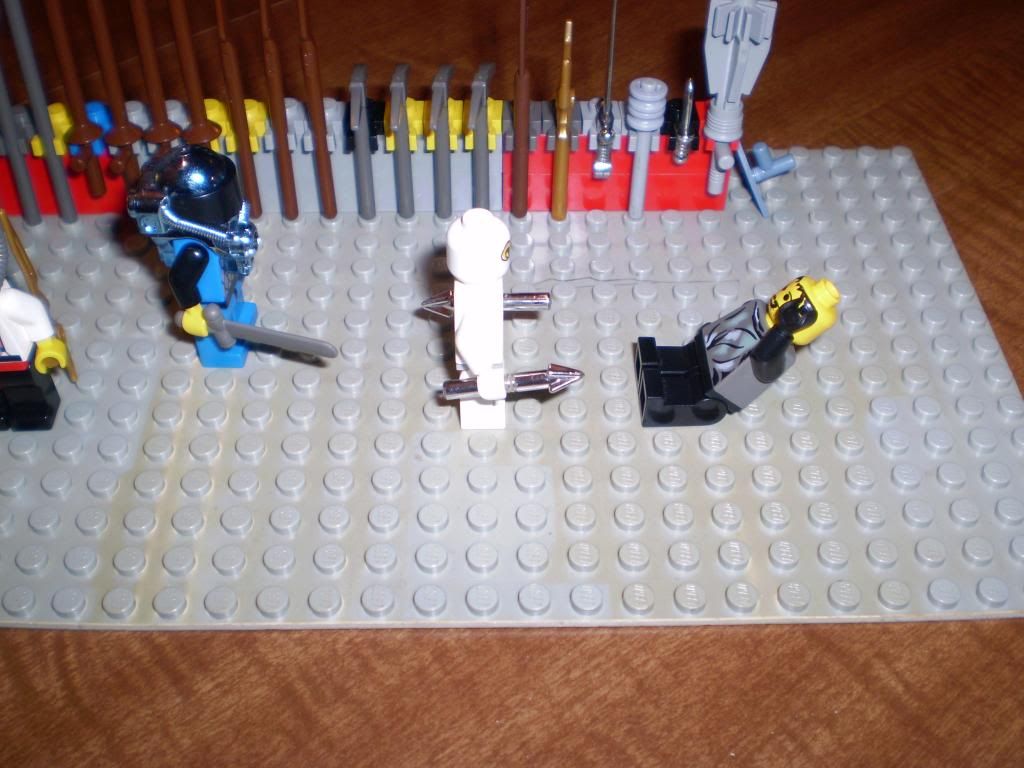 Zupponn: "Ugghhh... Where am I?"
Hanzou: "He's coming around!"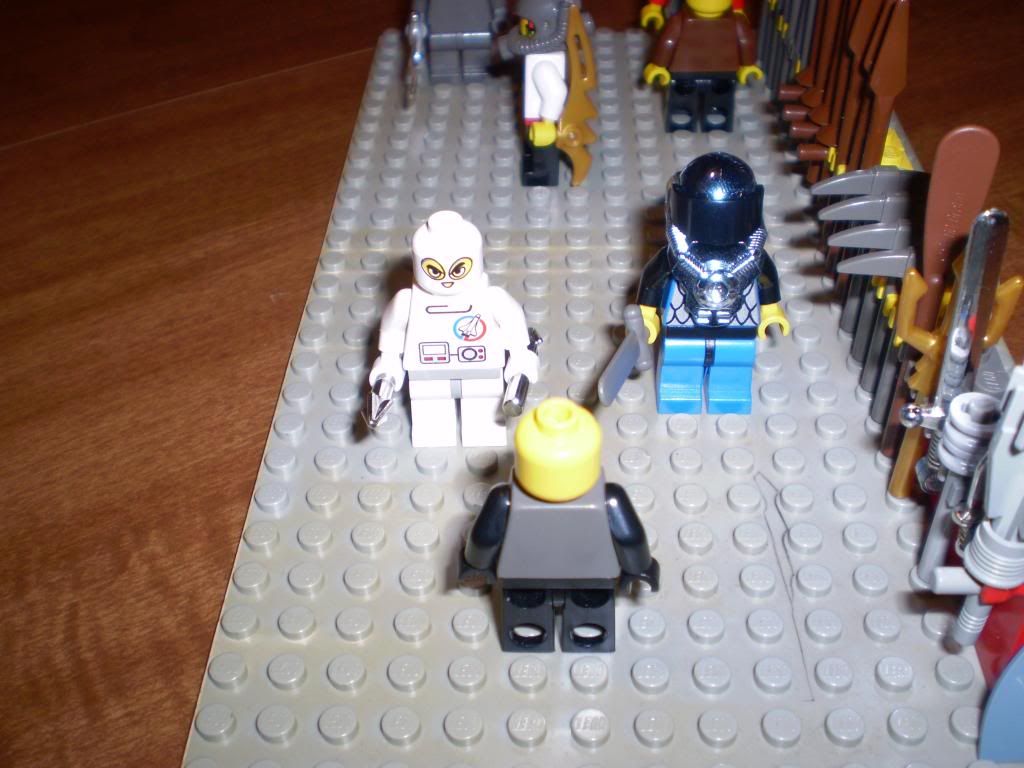 Hanzou: "Well, hello there Mr. um..."
Zupponn: "Zupponn, I think."
Hanzou: "Mr. Zupponn. My name is Hanzou, and I'm the Warden here. To my left is Frank..."
Zupponn: "Hey, Is that my armor?"
Frank: "Your armor? My armor now. See you in the ring, bub."
Zupponn: "The ring?"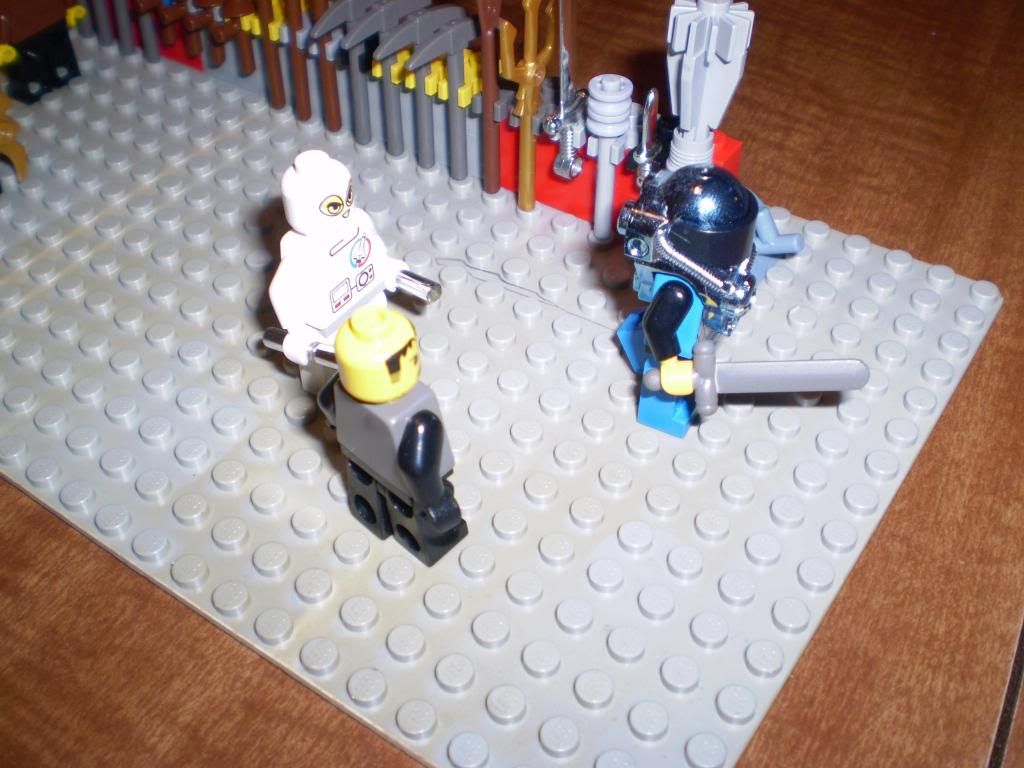 Hanzou: "Yes, the ring. Like it or not, you're a Gladiator here and Frank will be your first opponent."
Zupponn: "Gladiator?"
Hanzou: "You do know how to fight, don't you?"
Zupponn: "Well, yeah..."
Hanzou: "Great! Then you should have no problems putting on a good show! Let's go meet the rest of the group."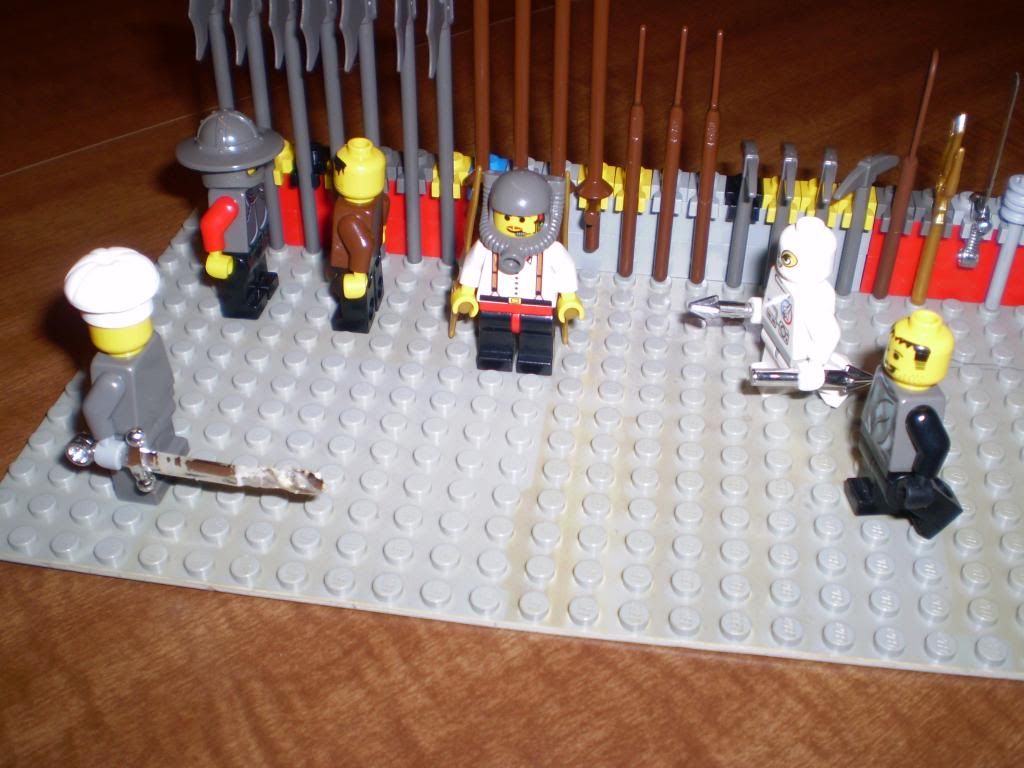 Hanzou: "So, here's everyone else. In the corner with the chef's hat on is Faceless. He doesn't say much. The one in the space helmet and closest to us is Slasher. He has a temper, so I suggest not getting on his bad side. The other two are also newcomers like yourself, and I can't quite remember their names. Ralph and Jim or something along those lines."
Hanzou: "But you are today's main event, so pick your weapons and go to meet Frank in the ring."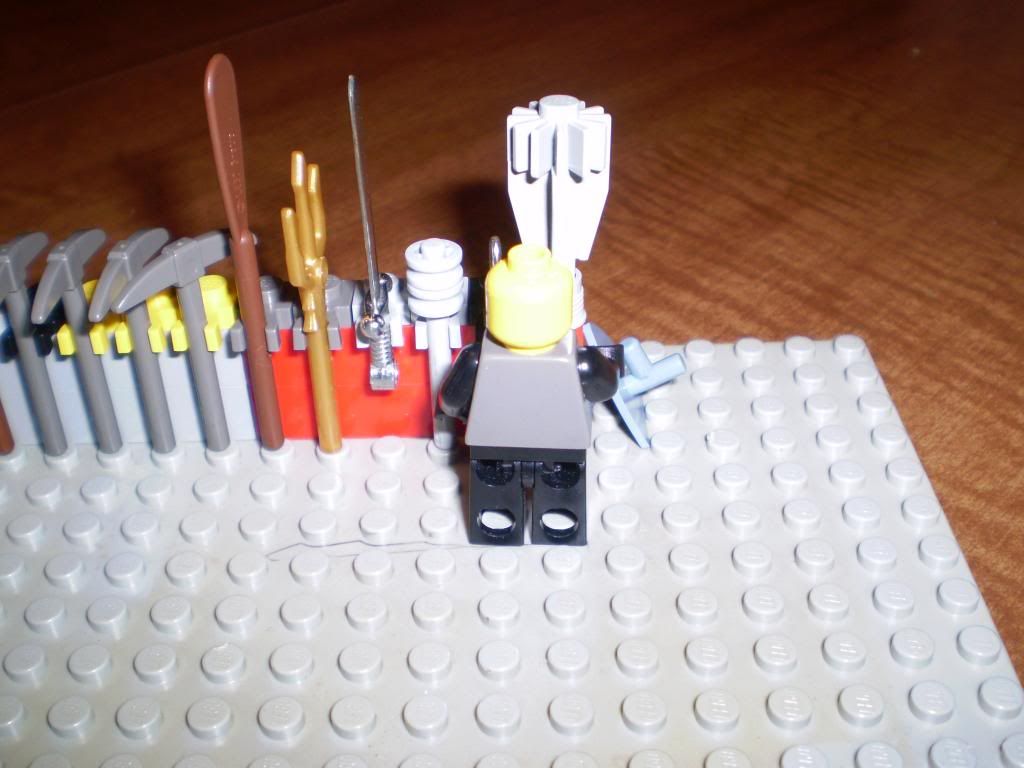 Zupponn: "I think I'll go with these."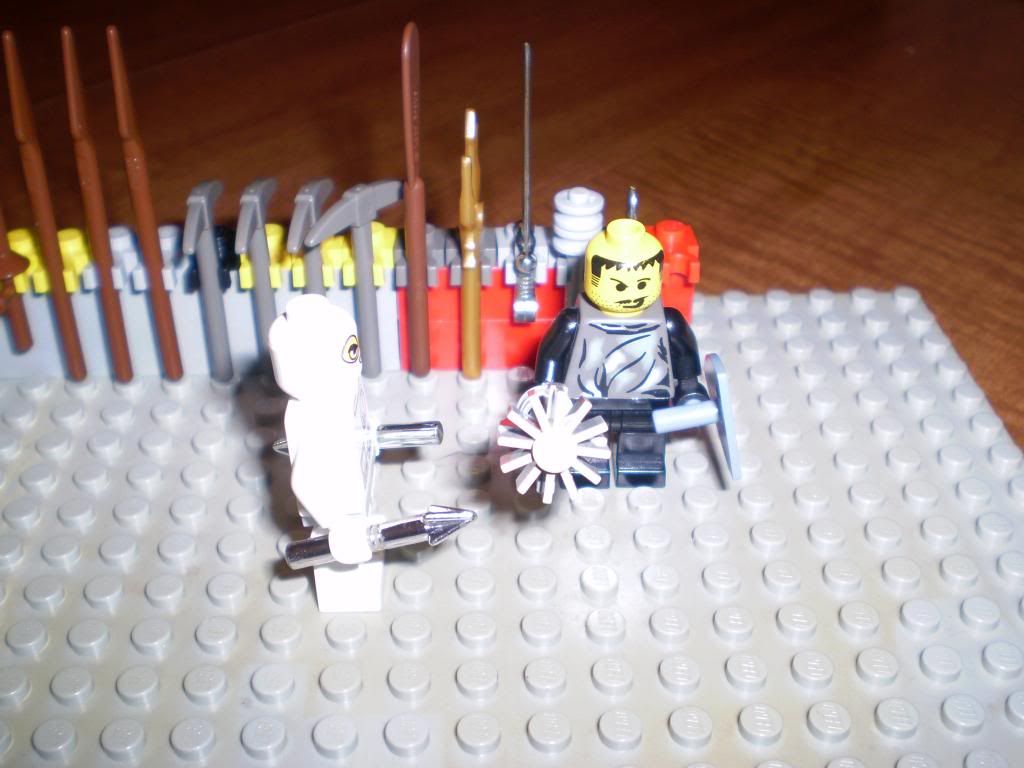 Hanzou: "That's a, er, surprising choice. But before you can go out there, there are a few rules we must go over..."