Previous soap:
http://brikwars.com/forums/viewtopic.php?f=33&t=14014&p=308400#p308400
Forum 14: Arc of Human Behavior Arc Chapter of A New Face in Hell Episode the first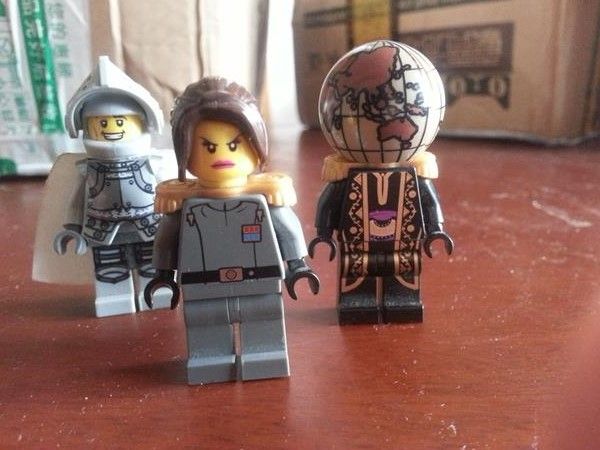 A meeting of the Quantum Surfers has been called. Colette, the de facto leader is first to arrive with her supporters Silverdream and Scratch.
Surprisingly the Triumvirate (also known as the Old Guard) are next to arrive. Natalya, TheShadowScythe and Warhead, though mostly benevolent through inaction were recently implicated in the Ibcident and thus have decided to weigh in on matters of the Brikverse.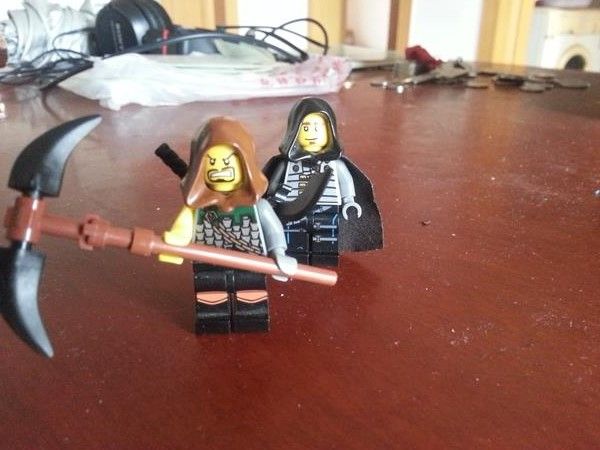 ZahruII and his protegee KommanderKen also trek out from Medivo to join in on the meeting. Zahru considers himself neutral and in fact set apart from the rest of the 'verse because of Medivo's unique properties. He only came because of Duerer's request to have as many Surfers as possible at this particular meeting.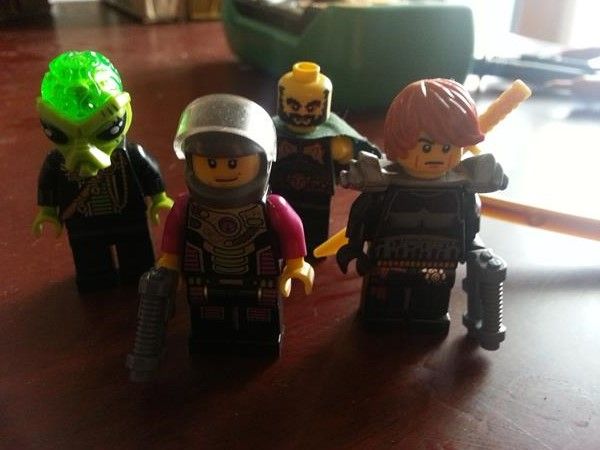 Quantum, Duerer, BFenix and MGB also show up. The four consider themselves neutral as well but while Zahru believes in a hand off approach to politics, these four are actively looking for a peaceful solution to the Ibcident.
Last to arrive is Nimja. Why is he here again?
"Well then, I will call this meeting to order," Colette begins.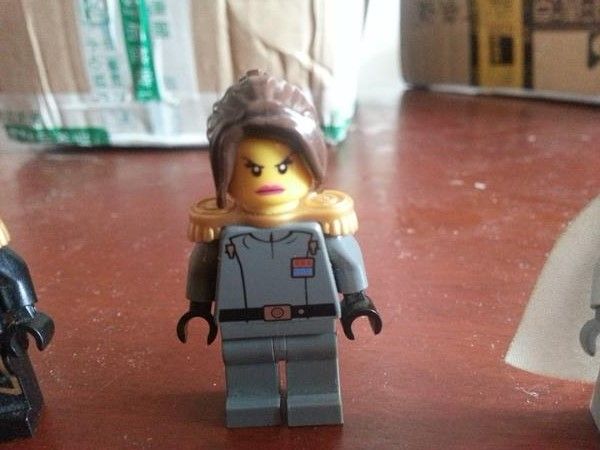 Colette: "As you are all well aware Quantum Surfer Ib has been running amok and messing in the affairs of the lower planes. His actions cannot go unpunished!"
Silverdream: "Ib's a nice guy but he's gone too far this time. He's acting like a spoiled child. We just need to talk with him and make him see reason."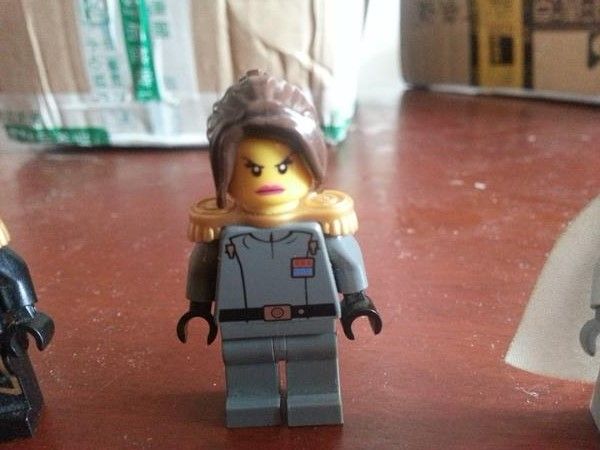 Colette: "I also wish to announce my retirement from active duty. I am passing the status of leader to MGB. Please step forward."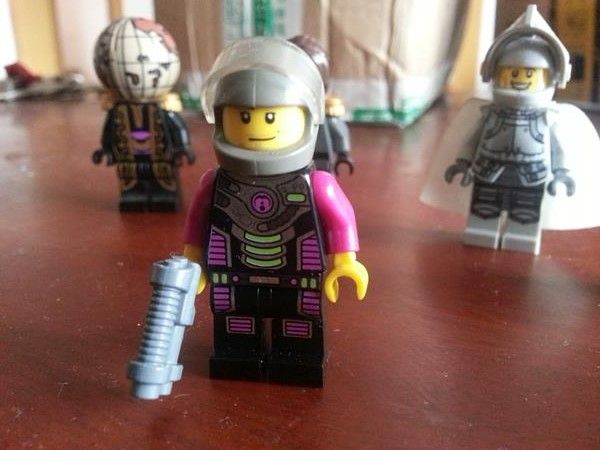 MGB: "Guys, it's really an honor. I will do my best as leader of the Brikverse, specifically the Four-Rums. I think we can all work out this misunderstanding and get back to causing chaos on the lower planes."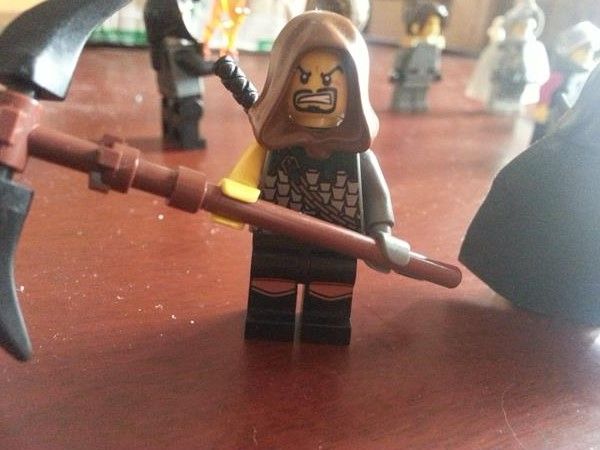 Zahru: "Is this it? Are you guys just going to stand around talking shit on each other and then talking up your sanctions and rules? What kind of leadership is this? On Medivo if we want something done we do it. Actions speak louder than words. Come on, Ken. We're leaving."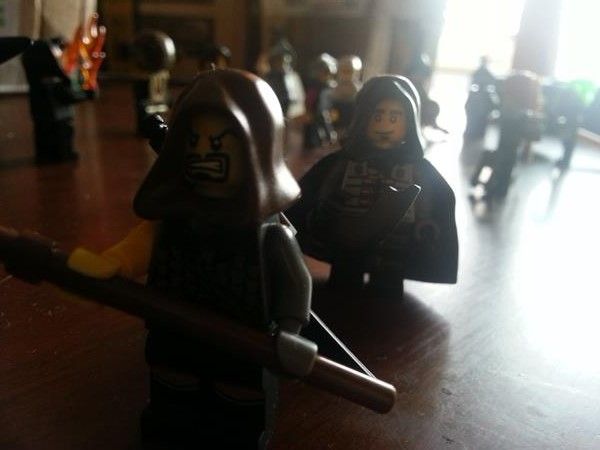 Zahru grumbles to himself and Ken follows behind.
Ken: "Nice seeing you guys!"
Warhead and Scythe turn to leave as well.
Warhead: "Zahru is right. This meeting is dull. There isn't even any beer or hookers!"
TSS: "Beer! Beer! Beer! Beer!"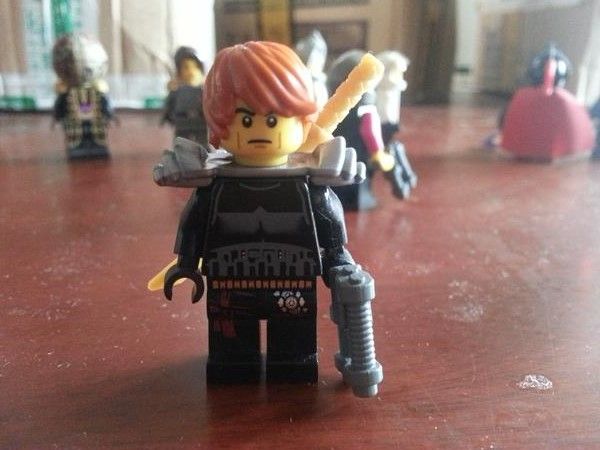 Duerer looks around at the gathered Surfers.
Duerer: "What a state we're all in. We act like friends on the outside but in fact we're all looking out for ourselves. What happened to the exciting tales of derring-do and the fun? This isn't even fun anymore.
As Nimja turns to leave he feels something hard and cold pressed against the small of his back.
NImja: "Why Colette, is that a gun I feel or are you just happy to see me?"
Colette: "Can it, Nimja. You're already on pretty thin fucking ice. Come with me and keep quiet."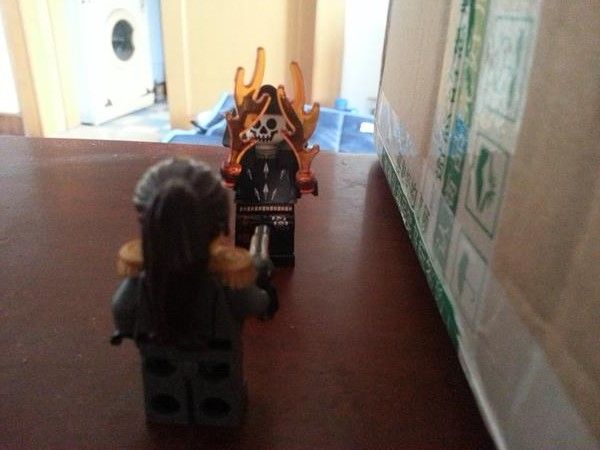 Colette: "I know you're spying on us for Ib. I won't allow you to return to him. He's been such a thorn in my side. How am I supposed to manage the other Surfers if he's running around free?
Nimja: "But Colette, you quit being the leader. MGB is the boss now."
Colette: "Since you won't be going back alive I don't mind telling you the truth. MGB is a simple pawn. As leader all eyes are on me. If MGB is handling all the day to day things I can afford to get my hands dirty. Like I always say, you can't trust others to take care of important tasks. And right now subjugating Ib is top on my list.
Nimja: "Quantum Surfers can't be killed so how do you propose you'll stop me from reaching Ib and telling the rest of the Surfers about this?"
Colette: "You're a fan of that GrimDarkger show, aren't you? It's much too immature for an intellectual like myself but there was one good idea in last week's episode. I think I'll just keep you locked in this Quantum Cage for the rest of eternity."
Nimja: "Wait, so you hate the show but watch it every week?"
Colette: "I don't have to explain myself to the likes of you. Besides, you're the idiot in the cage and I'm the genius with the key. Goodbye, Nimja. I can't say it was a pleasure knowing you."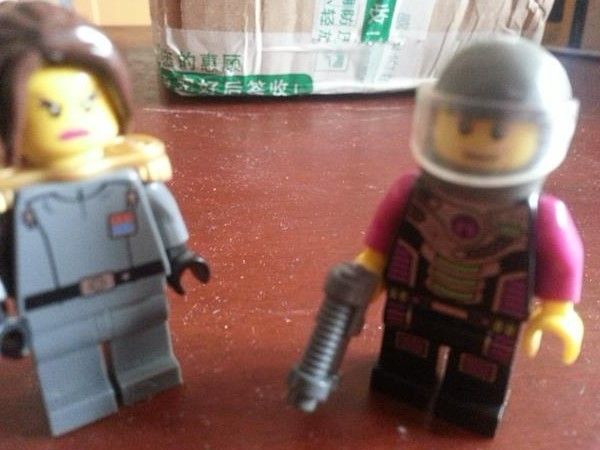 Some time later...
Colette: "Well MGB that's everything you need to know to take over. I just have one last thing for you."
Colette: This is the official uniform. Wear it with pride and respect and make the Brikverse the great place we both know it can be."
MGB: "Thank you, Colette. I'll do you proud, I promise."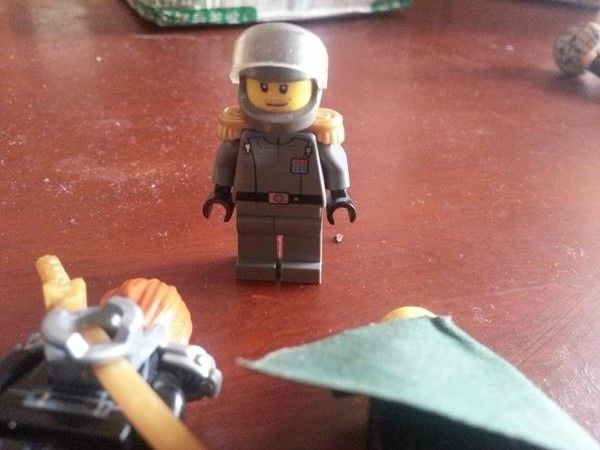 MGB: "Ah, Duerer, BFenix. Come in.
Duerer: "You called for us, sir?"
MGB: "Yes, I have decided that under my administration I will need trusted Surfers to act as a kind of special forces against our enemies. You two will be my first Special Operators. You will answer directly to me and work to safeguard the Brikverse."
Duerer and BF: "Sir! Thank you, Sir!"
MGB: "What do you think of your new outfits? Stylish, right? Let's go gentlemen, we have a universe to save."
The three men leave and Scratch appears from behind the corner.
Scratch: "The pieces are in place and the game has begun. It might be time for me to make my move..."