I read some sections of the 2001 rules, out of curiosity, and found the TekLevels.
I like the idea of having TekLevels. Too bad they weren't included in the 2005 rules.
Although it is cool, I think it is badly organised in the 2001 rulebook, so I made a new version: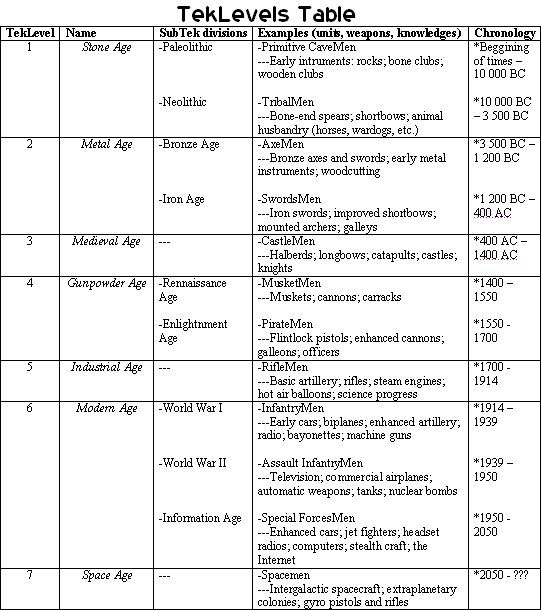 Any comments? Suggestions? Ideas?