Films & TV
Alien
Xenomorph
Skill: 1d6
Move: 8"
Armor: 8
Queen
Skill: 1d8
Move: 7"
Armor: 12
Xenomorph Weapons/ Queen Weapons
Claws: Use:2 Range:CC Damage:1d8
Tail: Use:2 Range:CC Damage:1d8+1
Inner Mouth: Use:3 Range: Target must be at max 2 studs away from the mouth. Damage: 1d10 if at head, 1d8 if at body
Life Cycle
At the start of the game, the Queen will fill her room with eggs. 2 turns after the game starts, the eggs will hatch and release facehuggers. (The crew of marines probably has no idea what is happening, but it's a good idea to prepare at this point.) 2 turns after a facehugger attaches to a minifig, (More detail on that later), a chestburster... well, bursts through the chest. Then it must find shelter to grow, and after 3 turns, add a little pepper, and voila! You've got a Xenomorph!
....Or, you could just release about 10 full grown drones to start with. It's much less boring.
Acid Blood
When a Xenomorph is succesfully shot, their acid blood sprays out. (It's useful to have a stumble die for this.) Whoever is hit with it gets 1d6 damage for two turns.
Other Stuff
Cylon
Skill: 1d6
Move: 3"
Armor: 6
Cylon Weapons
Blaster Rifles: Use:3 Range:7" Damage:1d6-1
Willrow Hood
Skill: 1d8-1
Move: 4"
Armor: 5
Willrow Hood Weapons
Ice Cream Maker Blaster: Use: 2 Range: 5" Damage: 1d8
Notes: If shot fails, do a dice roll. (1d6) If the person with Willrow wins, the target becomes frozen for a turn.
Cryptozoology & Paranormal
Bigfoot
Skill: 1d6-1
Move: 7"
Armor: 8
Bigfoot Weapons
Fists: Use: 2 Range:CC Damage: 1d6+1
Stick: Use:2 Range: CC Damage: 1d6+2
Notes: Whenever a person shoots at Bigfoot, their Skill is reduced by 1, because of their nasty habits to hide behind trees and talk show hosts.
Blue Tigers
Skill: 1d6-1
Move: 8"
Armor: 6
Blue Tiger Weapons
Claws: Use: 2 Range: CC Damage: 1d8
Loveland Frog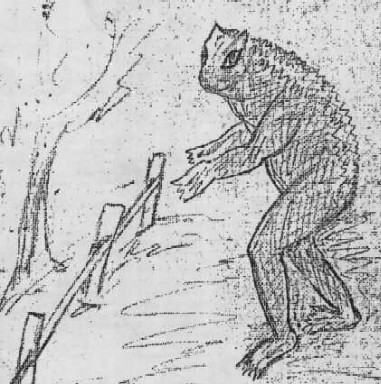 Skill: 1d6+1
Move: 7"
Armor: 6
Loveland Frog Weapons
Spark Stick: Use: 2 Range: CC Damage: 1d8-1
Pope Lick Monster
Skill: 1d8
Move: 7"
Armor: 6
Pope Lick Monster Weapons
Rusty Axe: Use: 3 Range:CC Damage: 1d8
Mimicing
The player controlling the PLM may roll a skill roll (1d6) to mimic the nearest minifigs loved ones. The minifig will then wander over to the monster, lured by the sound of his long lost relatives, leaving him open for an attack.
Final Notes
A lot of people wanted Alien stats, so I posted those and added some other stuff no one cares about! Yay!