I was finally motivated enough the other day to try my hand at some stat cards. Here's the first one: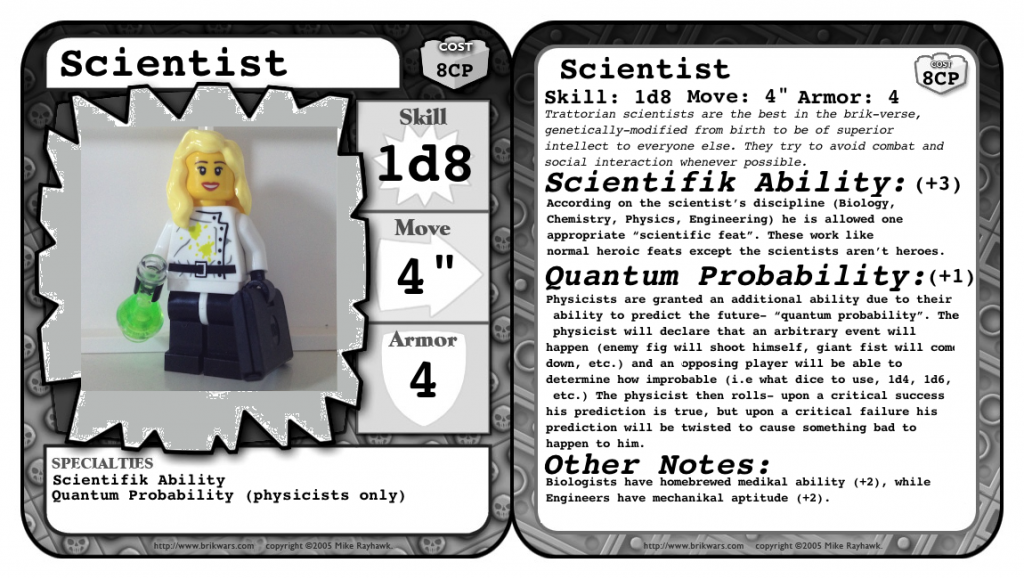 I have another version with a male scientist but I thought this one looked better.
More to come. I'll probably get around to statting my troopers and stuff in case anyone on the forums is ever interested in having them in a forum battle.