I wanted to start another thread for sharing battlefield ideas. This would also be a good place to post pictures of a battlefield before it's finished and ask for suggestions, or brag about battlefields you've already made but haven't used yet.
To kick the thread off, I'll post a picture I took of a battlefield I'm building right now. The base is high density insulating foam and cardboard, and I'm currently in the painting phase. However, while using huge kitchen knives and a saw to cut the foam, I sliced my hand pretty badly.
My first thought might have been "It would be wise to seek medical attention", but in true BrikWarrior fashion, I decided to write my name in blood across the top first. I firmly believe that this will bring good luck to my troops in battle.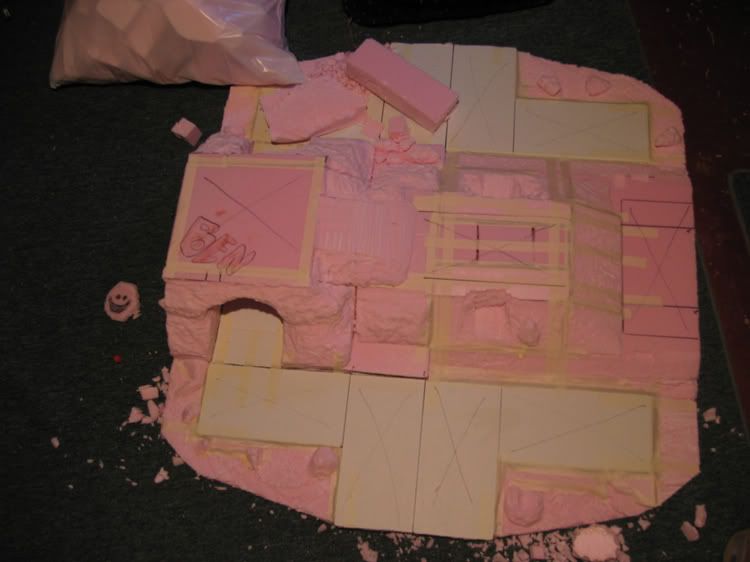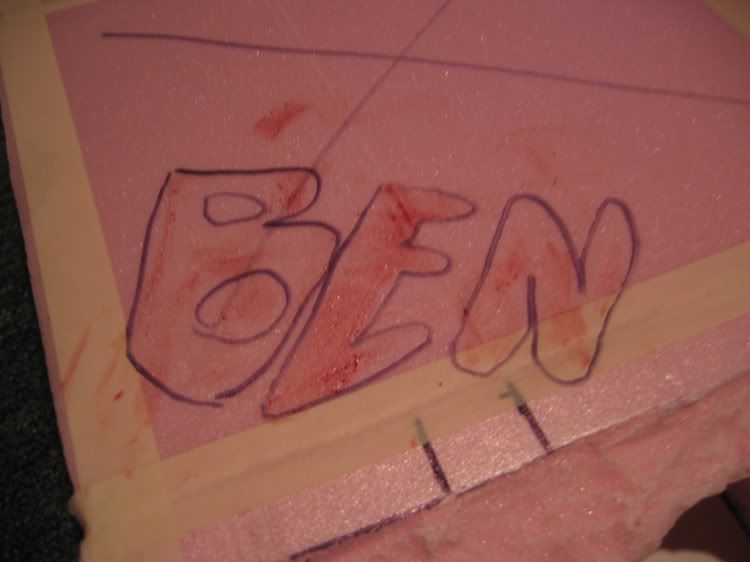 Sorry for the poor lighting, due to all the dust and debris my workshop was confined to the basement.