Zahru II wrote:Oh yes, it's from rubber. Probably dried out, after all it's a ten year old toy.
Well, I just discovered a huge pile of old tires from assorted things, and only a few of them go to Omega Prime.
Here's some group shots!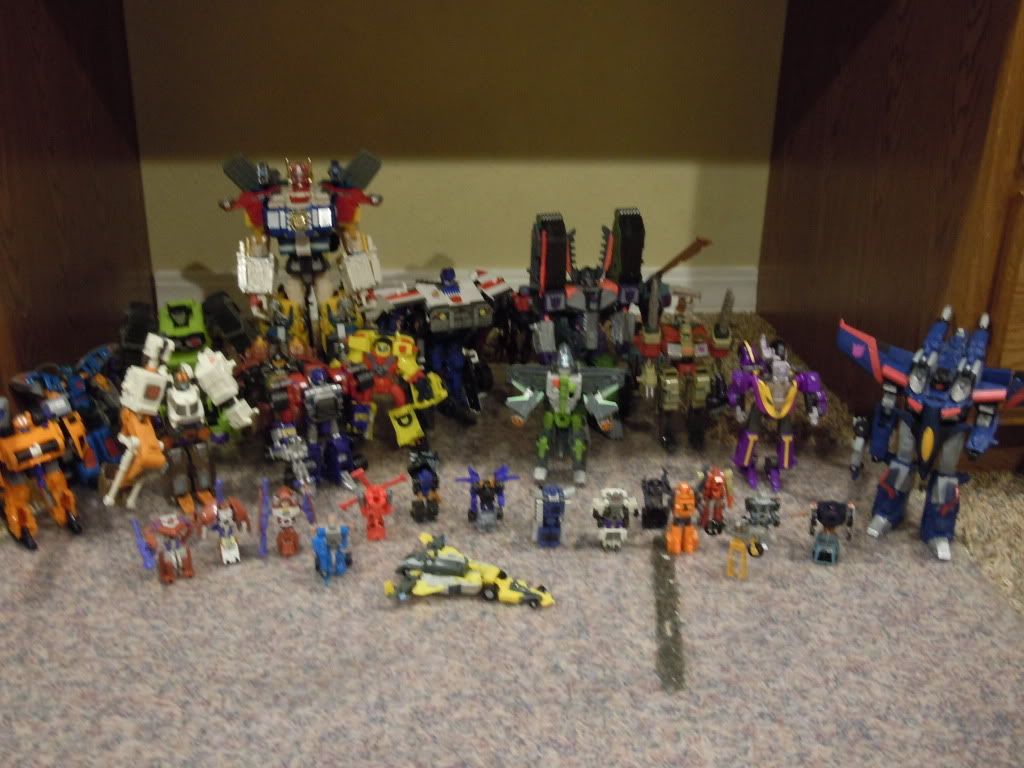 All of them. Mainly Armada, except for Omega Prime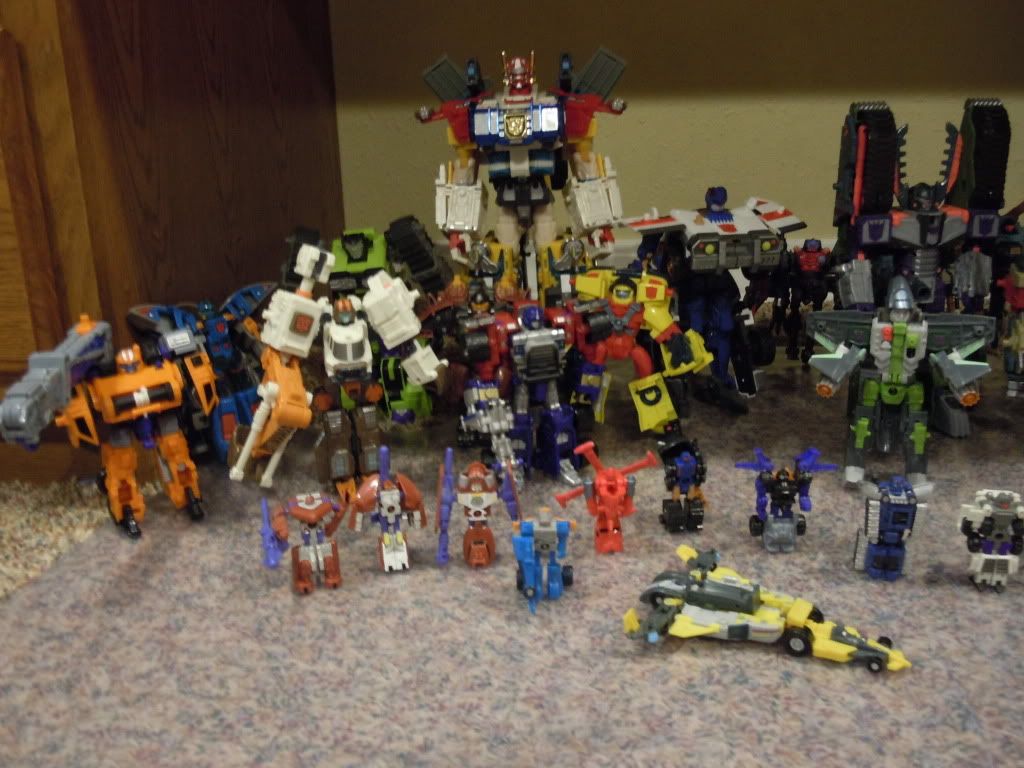 Autobots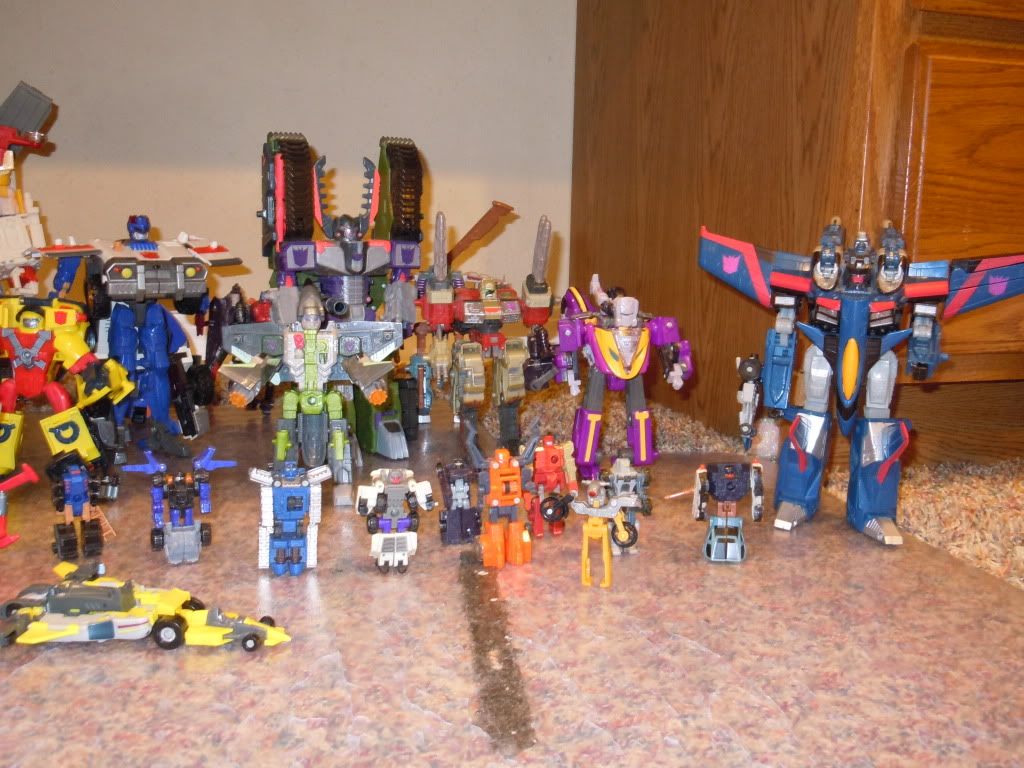 Decepticons (I don't know why my camera decided to flash for that pic.)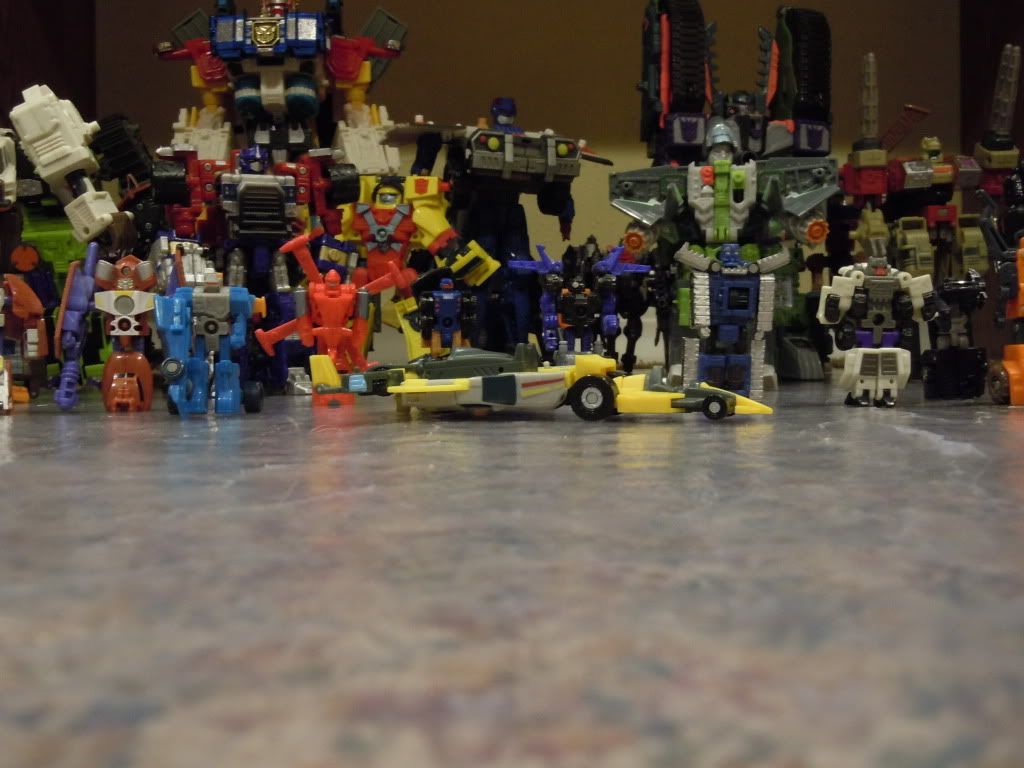 Mini-Cons (And that Shield thing that some Mini-Cons would combine into.)
And what you've been waiting for....
UNICRON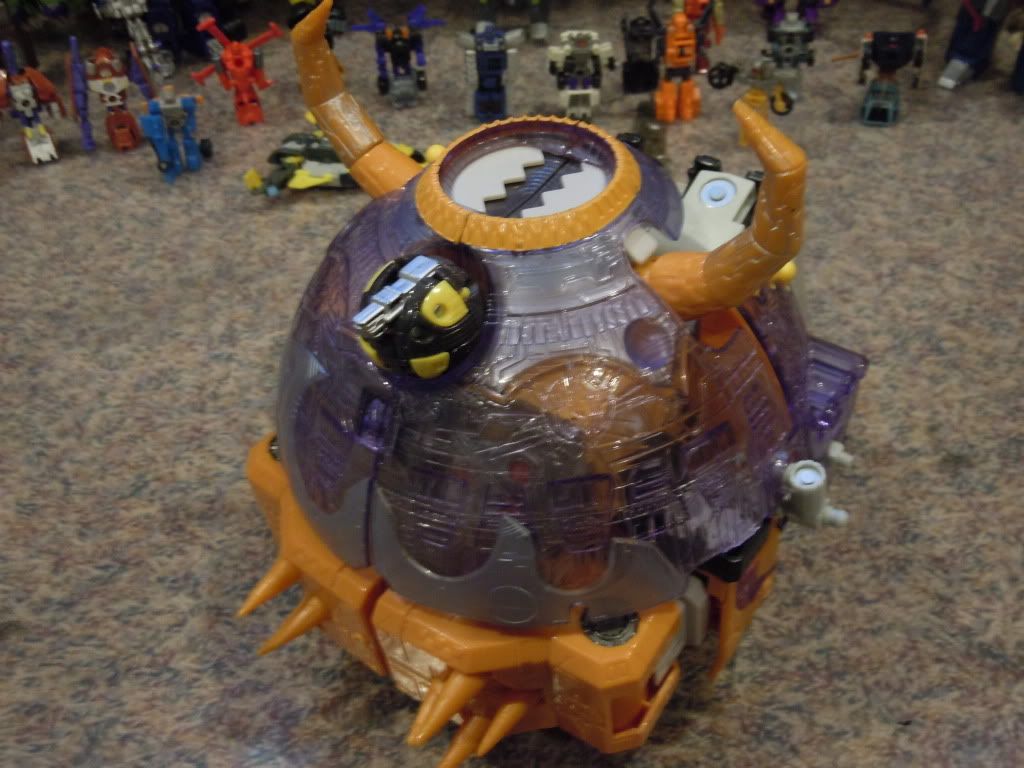 Planet (I know, I know, I forgot the rings...)
Robot (Mysterious flash is mysterious)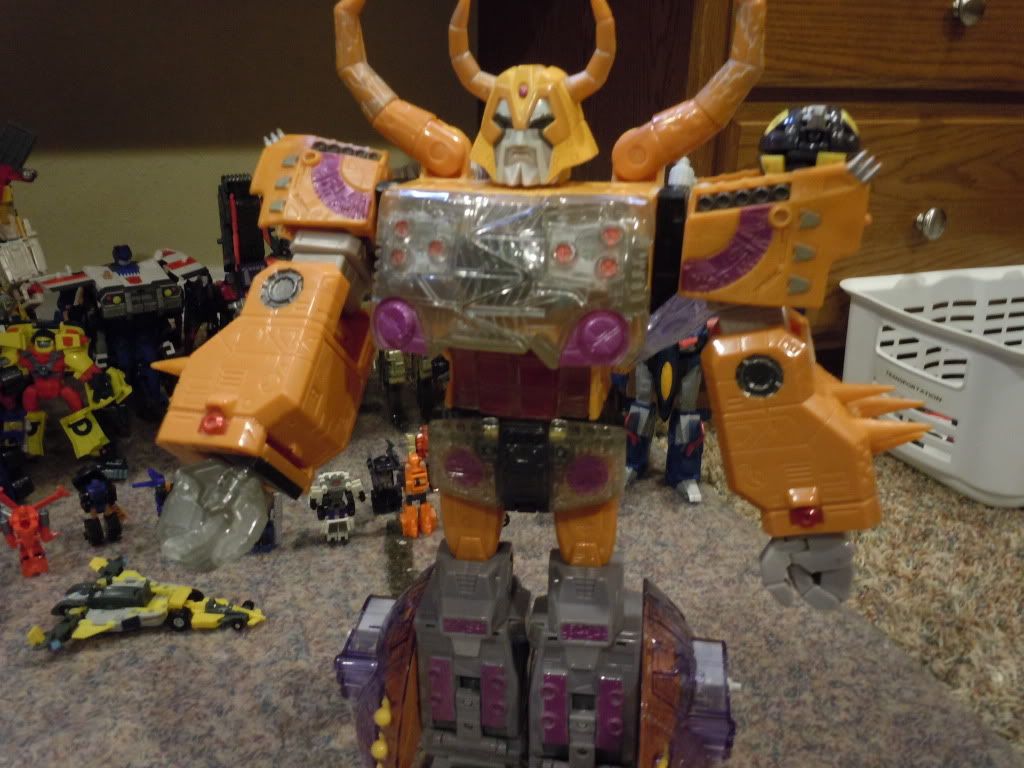 Closer up
Chest & face
And the planet-destroying Chest Gun!