Only if it was that simple (sigh) Waaaaay back in my misspent youth there wasn't such a thing as personal computers and it was a typewriter, pen and paper or nothing. I wrote some very good stories with just pen and paper and my fevered imagination. I liked the direct connection between hand and brain and it took me a long time before I moved on to using a typewriter. It was an ancient back cast iron Imperial at first and then an IBM 'golfball' typewriter which sounded like a machine gun; - I did all my coursework for my Social Work qualifications on that IBM typewriter too and almost the day after I graduated it blew up and never went no more.
In between my busy typewriting a friend suggested I try out his Commodore 64 and I must admit I found it very interesting to use, but then HORROR! I must've touched the wrong key because all my work disappeared
That did it, - I never went near another computer for years and nobody could persaude me otherwise. I wasn't going to use some machine that could eat my manuscript in a blink of an eye without leaving a trace. At least with a typewriter nuffing could go wrong and wot was on the page stayed on the page.
So why am I rabbiting on about typewriters and things for? Well the thing is writers tend to get very attached to whatever it is they use to write with.
After the IBM typewriter I got my very first computer, or computers, which were a pile of scrap ex government IBM 8088s which I built up into my very first machine. I've still got it stashed away somewhere; - still goes.
Moving onto to a fast for its time hybrid XT286 I stuck with that for a while because it could out perform most 386s. Next came a vanilla 486 and then an ultimate for the time DX4-100 486. I did all my work in DOS too, - no Windows for this girl! I built my own machines as well by picking up parts at the various computer geek swap meets around the city.
Then one day I finally went into a mainstream computer store and I asked for a copy of DOS 6.22 because I hadn't been able to find it at the geek meets. The guy behind the counter just stared at me in disbelief for a while then he took me by the hand and showed me a new computer running Windows 98. I was hooked, - I took that computer home with me I did. My very first brand new computer, I got all trembly every time I switched it on. I did a fair bit of writing and all my psychology papers on that machine. A Compaq running an AMD300 processor and 32Mb RAM which swiftly got raised to 128MB.
After that I went back to building up my own machines again because I'd also discovered Computer games and off the shelf machines just didn't plain cut it. These days I run two machines in my computer corner; - a Compaq Presario stuffed full of extra RAM, cooling fans and drives with a powerful Gigabyte Video card with 1 Gig VidRAM and upgraded to a 3.0GHz dual core processor; AND an old IBM server case with a P4 board in it running 2.4GHz which is my Linux machine. Server cases are good because they have loads of drive bays and serious level cooling as well as power supplies that could run a small town. It was just unfortunate that the old dual processor server board was slower than a single P4 because it was just soooooooo sexy
But I digress.........
When I started to get the urge to start writing a novel again I immediately dug out my Hewlett Packard 'Joranda' .
Cutting edge for 1999 it's a really handy little note book and great to use for creative writing. Or it was, - because sometime during its long sleep it had gone bung producing smells of things burning inside and functioning in a seriously erratic fashion when I turned it on. I almost wept
Fortunately I have a Compaq Armada E500 laptop I built out of 4 other scrap laptops with extra RAM and a 40 Gig hard drive in it that came from an Apple laptop. This runs Linux which it does really well, better than it ran Windows actually.
http://ixbtlabs.com/articles/armadae500/
So this is going to be my 'pen and paper' for the duration. Laptops are good for writers because they can be taken anywhere and used just about anywhere. Despite its age the E500 has a good battery in it too and it can be fitted with up to 3 batteries at the same time which is a major plus coz it gives 9 hrs of playtime.
So what am I writing? I've always written about fantasy type alternative worlds and this is no exception. Does it have a religious theme? - well yes it does, - but it certainly isn't a 'dumbfuck novel'. Triumph of good over evil is the main theme, and the much conflicted central character certainly doesn't seem much like a 'good' person as we might know it.
Title? - I'm going with, 'The Book of Mortal Lies' for the moment.
[
Otherwise it will have all the usual stuff, magic, necromancy, un-natural passions, redemption, lost kings, forbidden gods, quests against great odds. No rings, Hobbits or Dark Lords though. Nuffing gets cast into larva pits to destroy it. There will be some monumental hand to hand fighting though; - what else do you expect from someone who has studied the sword arts?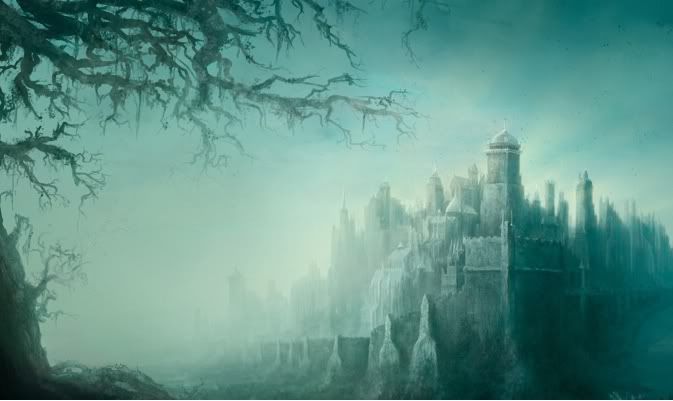 (This picture fits nicely with the mood of the first chapter)
At the moment I am armpit deep into the first chapter and I may consider publishing it on-line chapter by chapter if I'm happy with what is coming together on the page. I wouldn't bother with going for getting it mainstream hardcopy published though. Been there done that and I can't be bothered anymore with having to edit things down for a word count or wot the market wants. I don't even care that much if nobody reads it because I've always written stories so I could see how they turn out in the end.