My second official photoshoot (technically third... I think). Either way, here you guys go (captions exist underneath each picture/group of pictures)!
This is the
Rogue Hornet
Contraband Transport Craft (also known as "Rico"). Built for immense amounts of speed and agility, this ship is run by a crew of about twenty. They transport illegal goods around the multiverse, disguised as a luxury passenger vessel (think Serenity, only on a bigger budget
). Also here is a small escort ship, just because.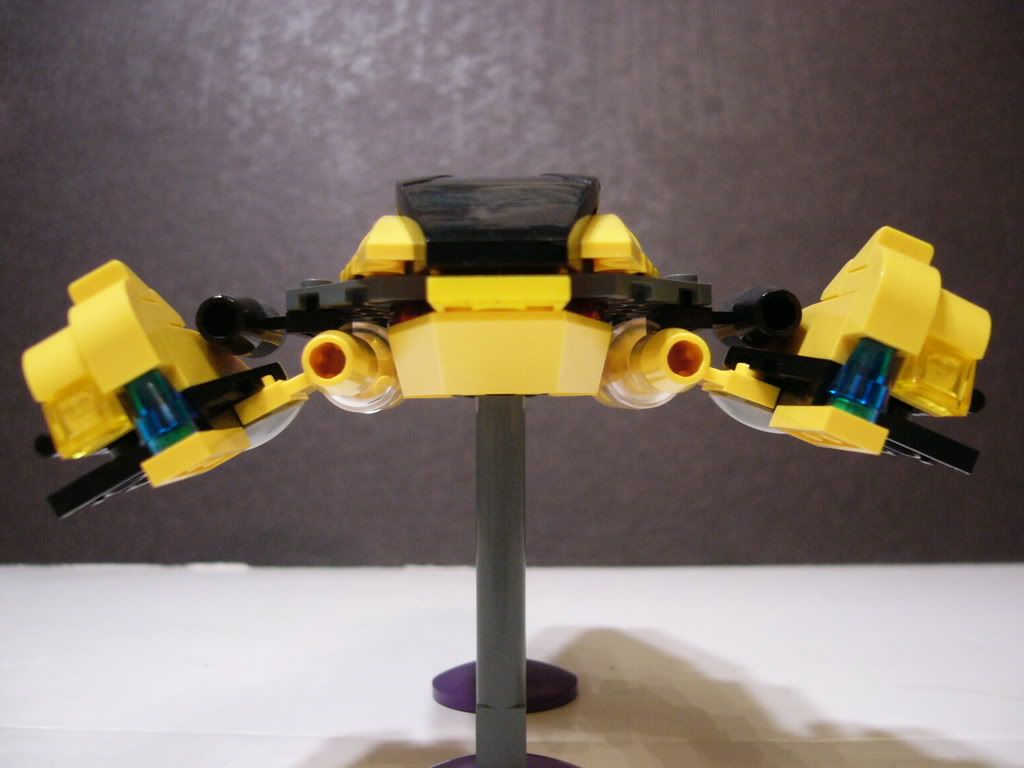 A shot from the side and back, in that order.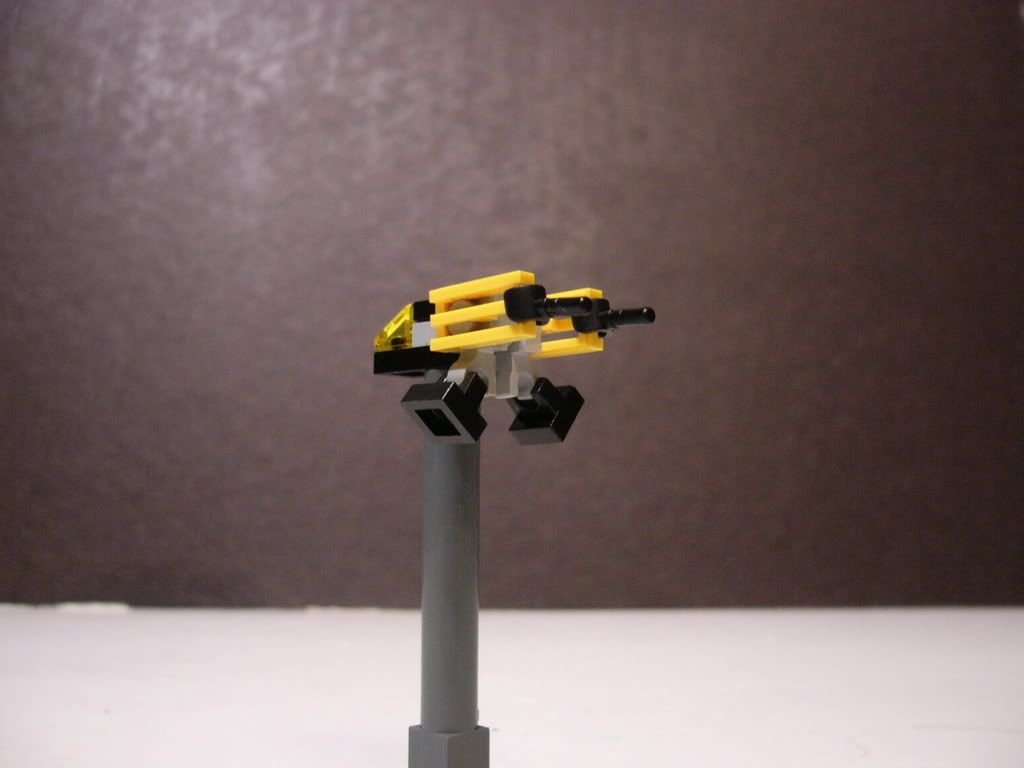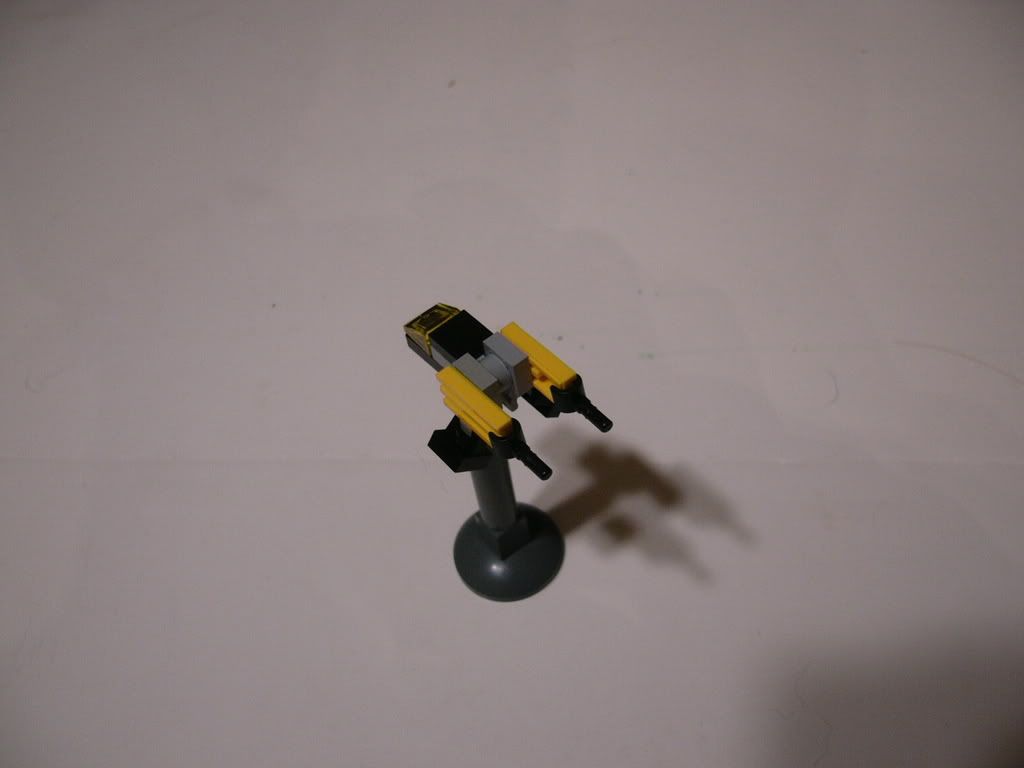 Yay, the escort!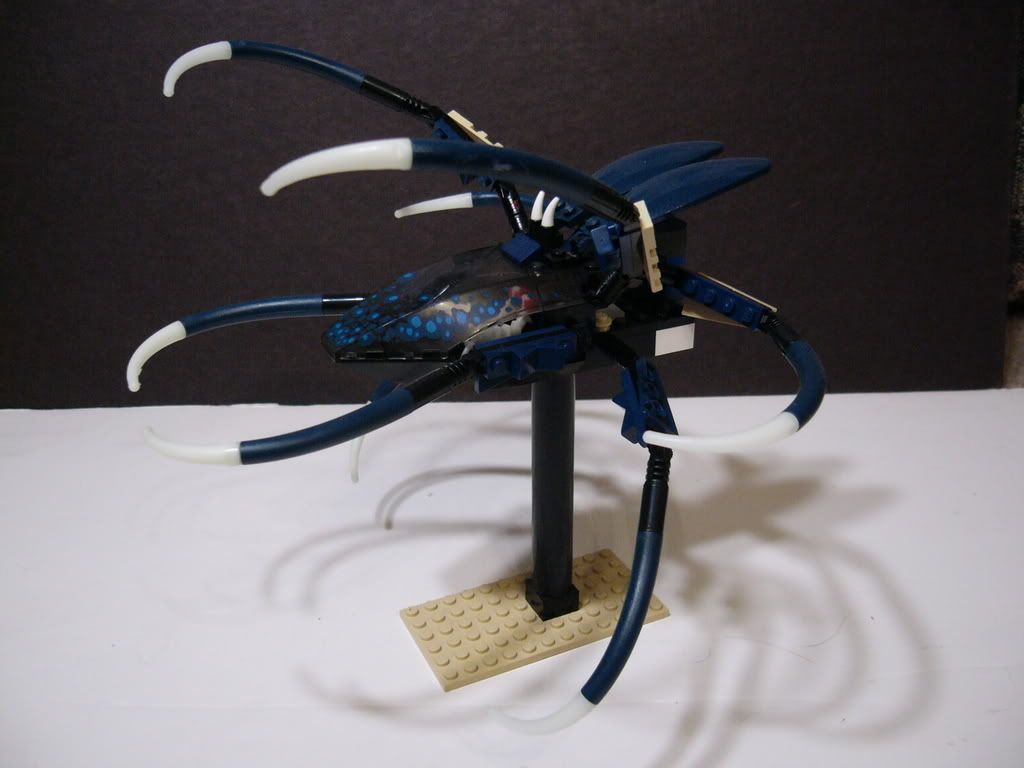 This is a large... tentacled... ship... thing. I don't know, it's just one of those random boredom-spawn things. You get one guess which set I built it out of...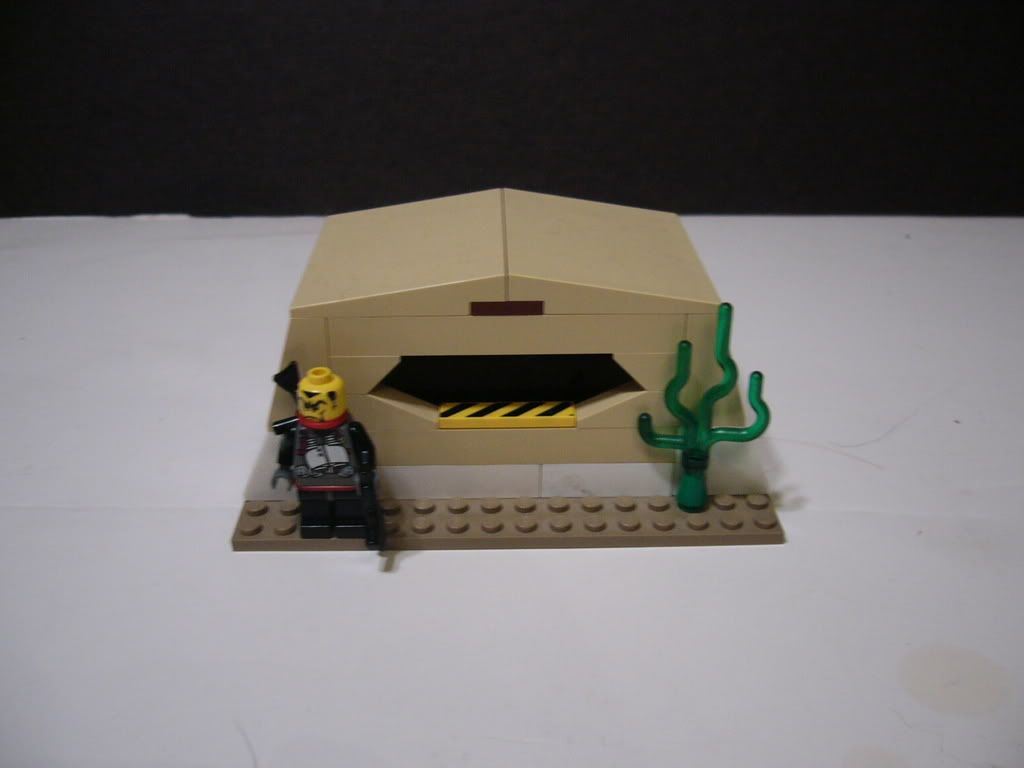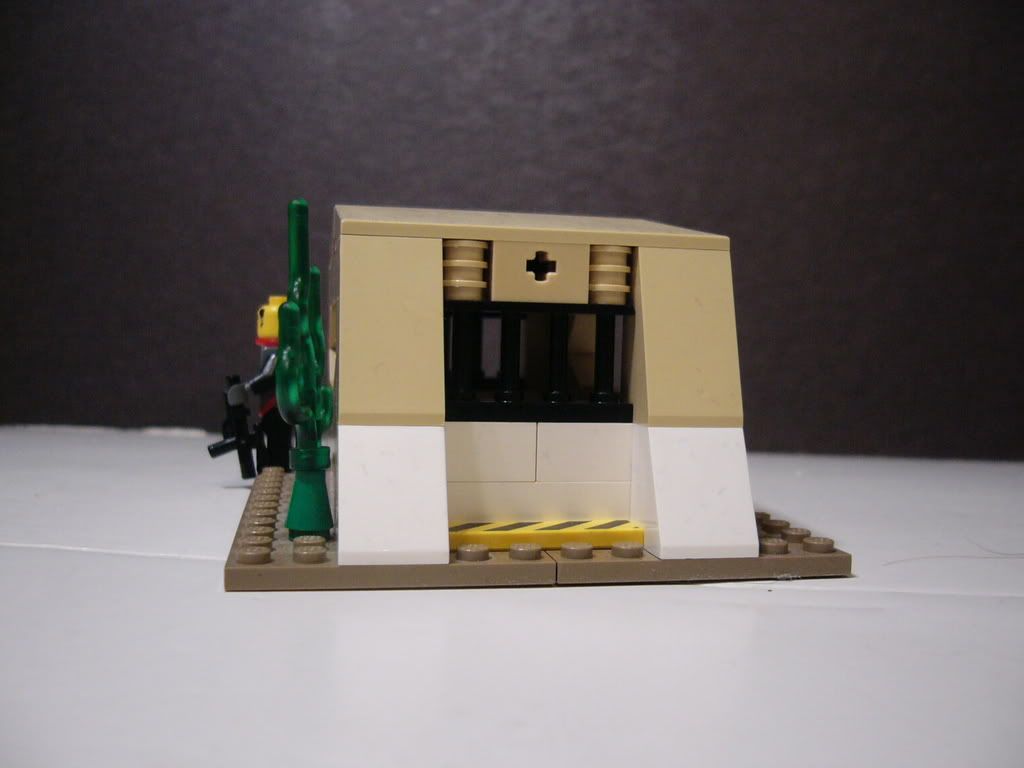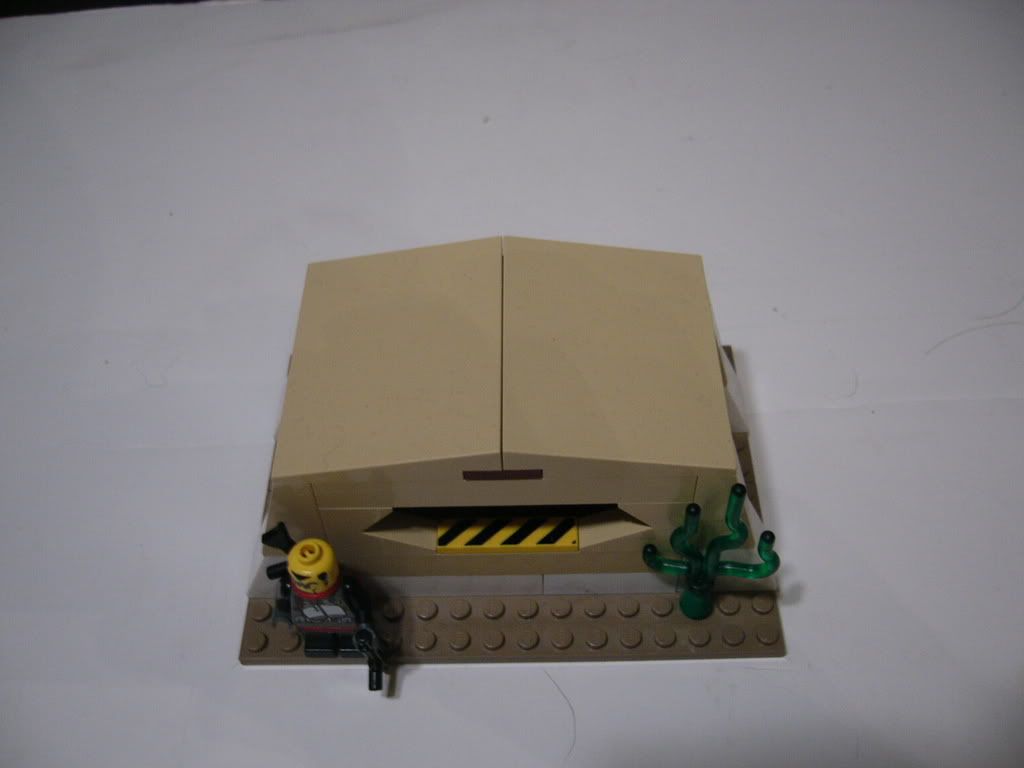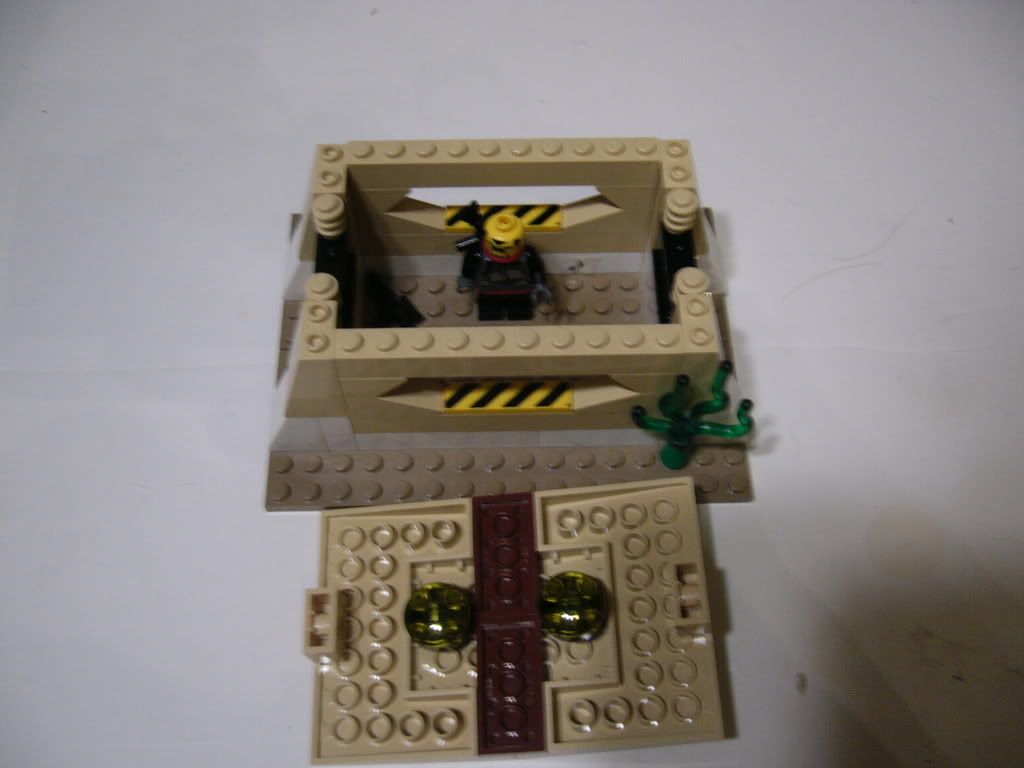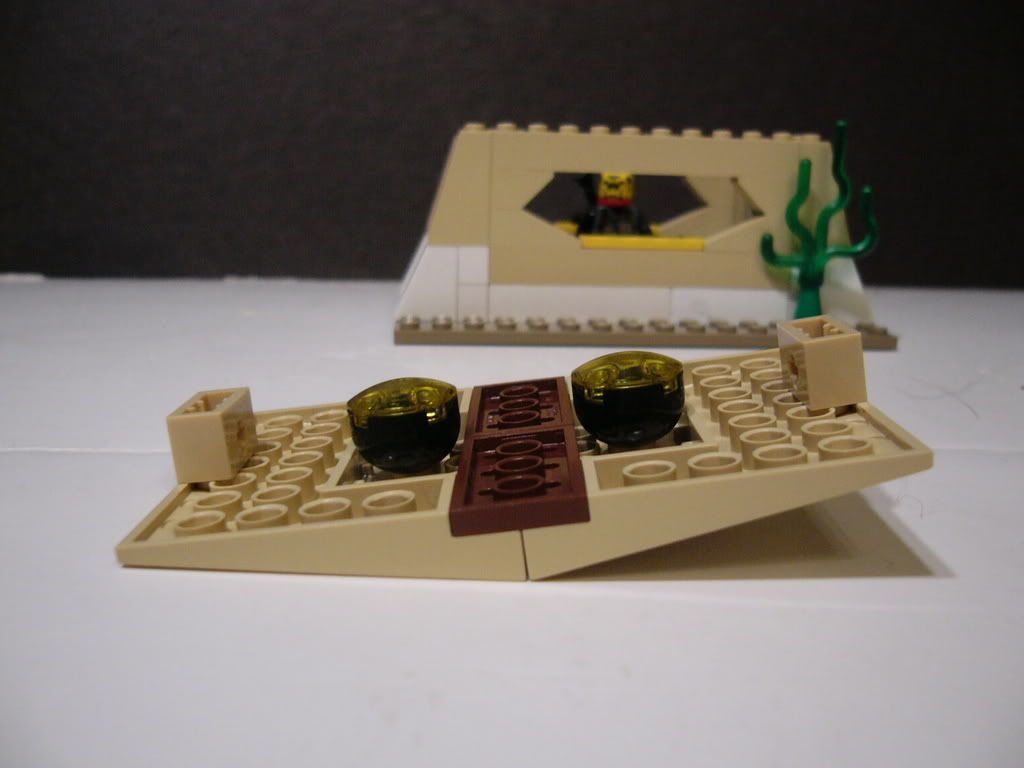 Oh, look! A desert bunker! A sniper, some lighting fixtures, and a plant, oh my!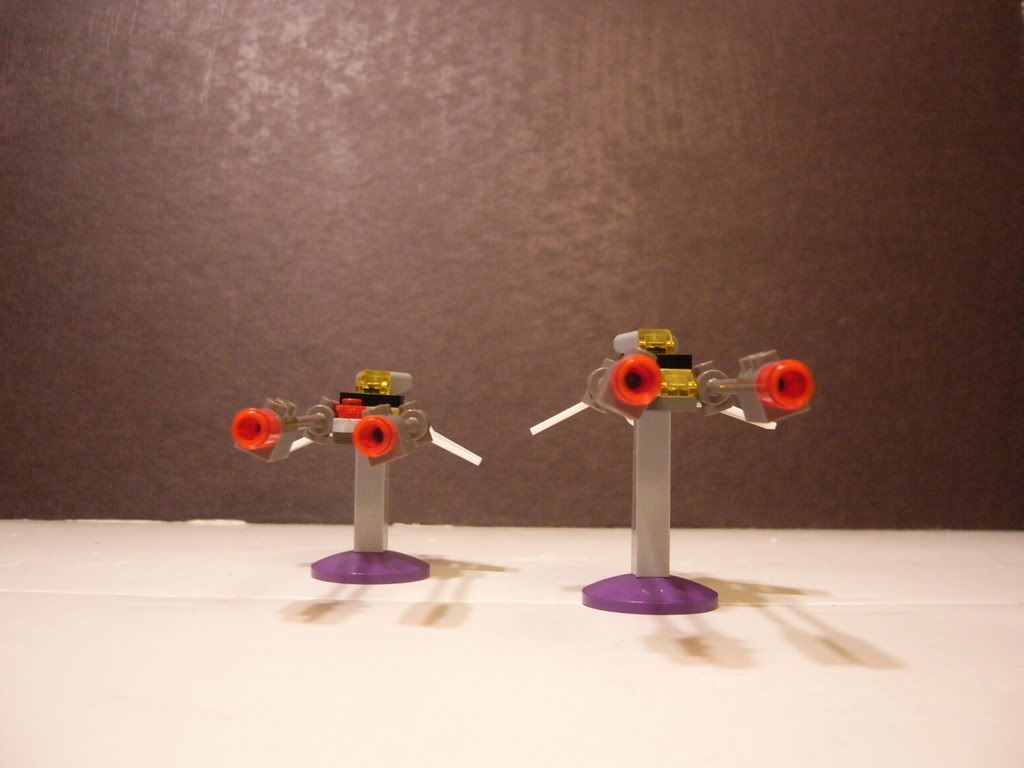 Ah, the mighty S.T.E.A.Ds (Semi-Tactical Early Assault Drones) of the Mercenary Mechaniks. These hulking overland-skimming drones carry twin plasma cannons on the front, and are generally sent in large groups to perform early assaults on key positions.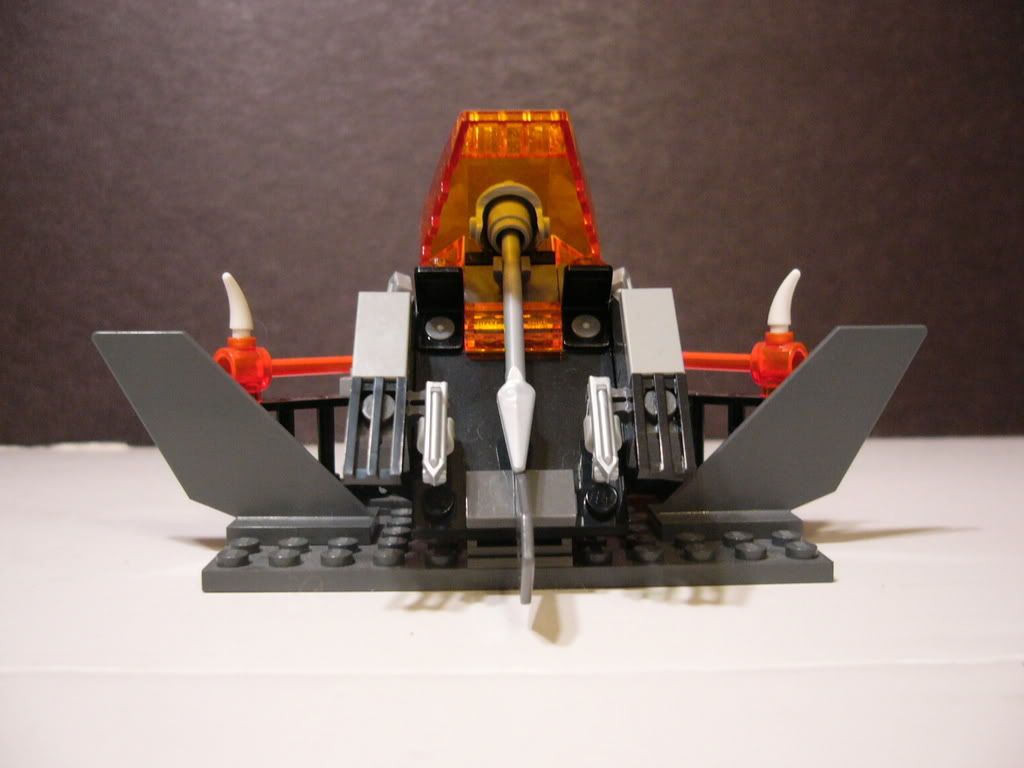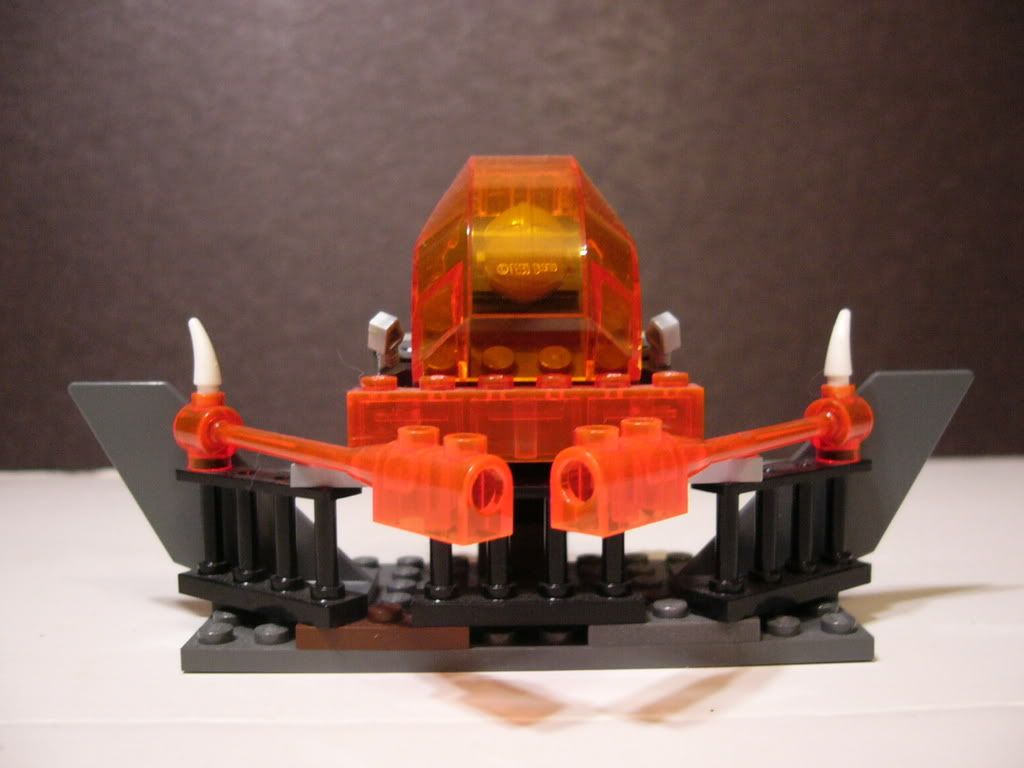 Another one of those random things I've built. It's a Mercenary Mechanik weapons station. 'Nuff said.
NOTICE: The temple is still in the editing process. It was so tall that I was forced to take the pictures sideways, so I have to adjust those in order for you people to not have to break your necks trying to see it properly (I know, the phrasing there was awful. You get the point, though, right?).