Alright, I'll admit it, I'm bored and it's 5 AM. I would like to remind you all that each one of these is a WIP (Work In Progress) and I cannot dub any of them 'complete' until it has been destroyed for parts. As it stands, here is the current makeup of my mechanical 'army,' Iron Sword.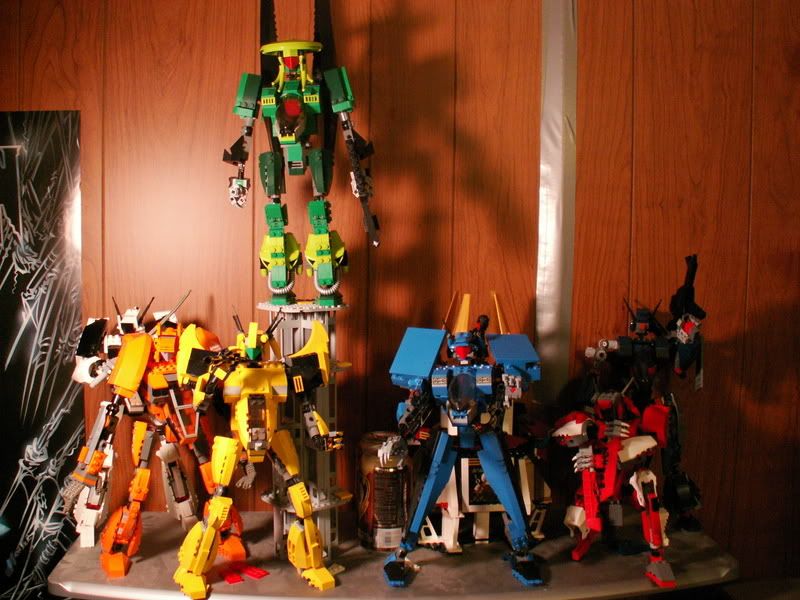 First, I'd like to introduce you to my heavy scout mecha. You'd notice it as being green if you are not colorblind, above the rest on the tiny gray precipice.
And with wings deployed: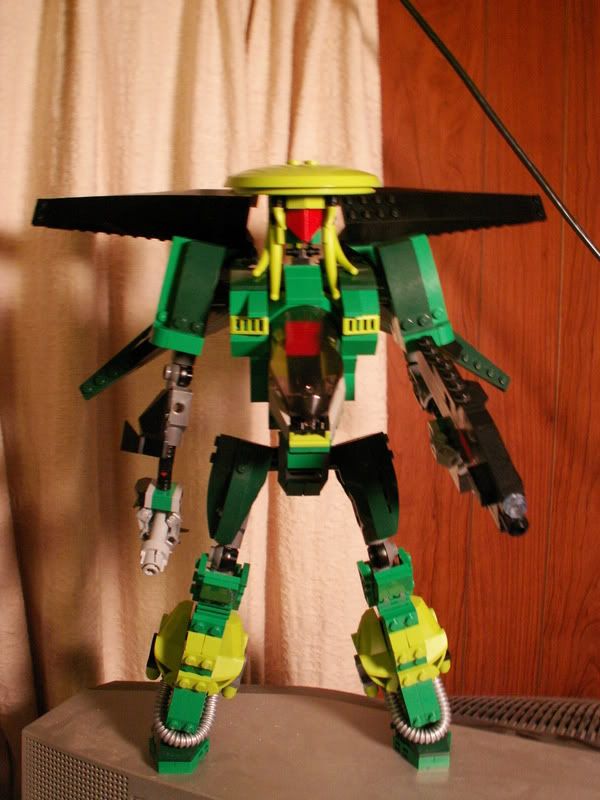 Back: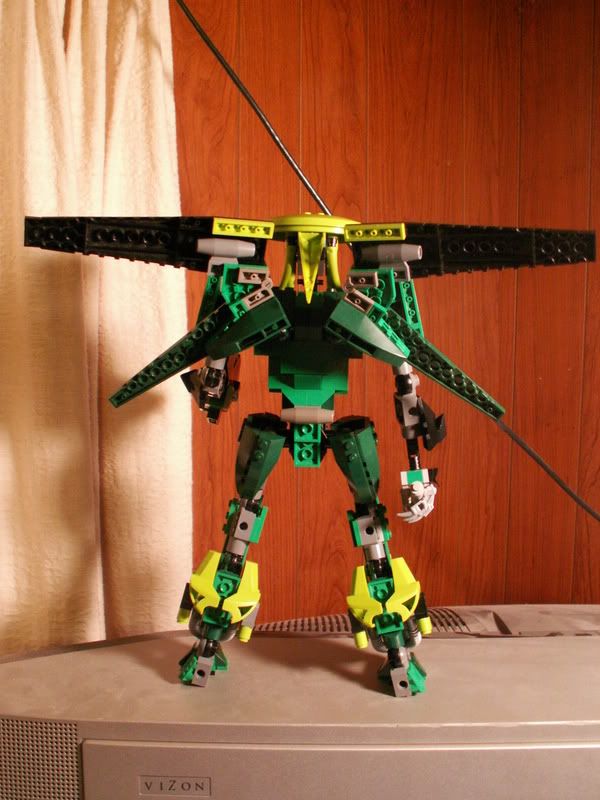 This is approximately a size 5 vehicle, along with a structure level of 4 (Lightly armored scouting vessel). I'd also like to give it a speed of 12", though I'm not certain exactly what to do with my wings (let's face it, it's not very aerodynamic) and am currently open for suggestions.
Armaments include close range combat claws and some manner of rifle. The saber-type beam-weapon being held in the right hand is purely for decorational purposes. Also of note is the radar dish positioned atop the 'head.'
Finally, this is a giant mechanical tool of war, but as with all mecha, this device can only be operated correctly by untrained teenage soldiers. Any trained combat personnel would only hinder its full abilities. Mecha of this type are also highly likely to be stolen.
I don't really want to bother calculating the CP at the moment, as I believe the number is best represented by the idea of "Hideous." I will do so at a later time.