IV, you are, of course, correct. The minifigs in charge of modular weaponry on this mecha have been shot. Currently installing largish cannon on shoulder.
Enemy Pacification Device progress:
(will finish tonight after work hopefully)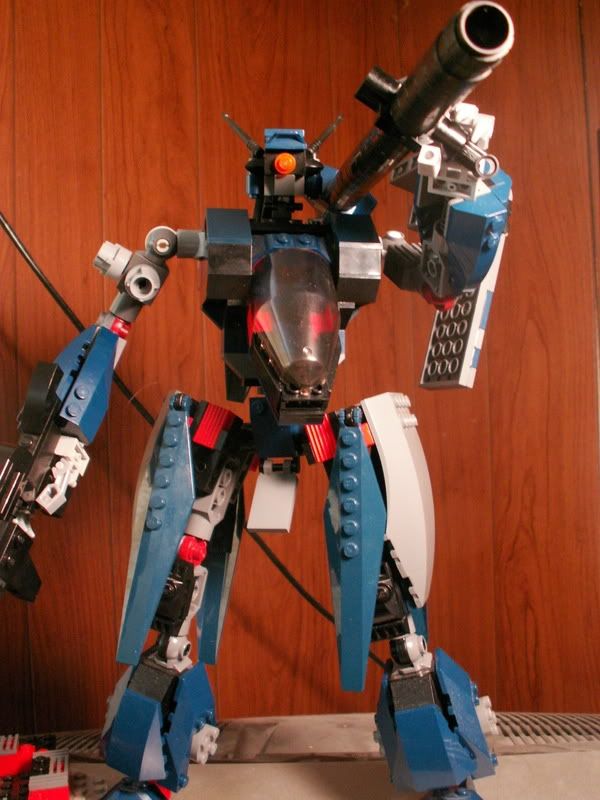 As for the color, this one should be purple. Unfortunately, I don't have all that many purple parts that would be... useful.