I also got some castle stuffs. I'm not only a space person.


Here are my Black Knights: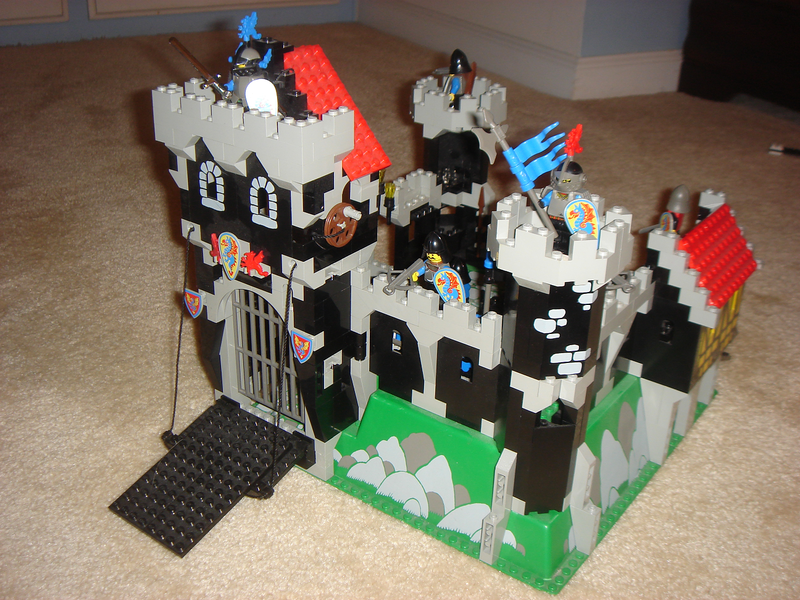 They're all chillin' in their fortress of death, waiting for enemies to approach.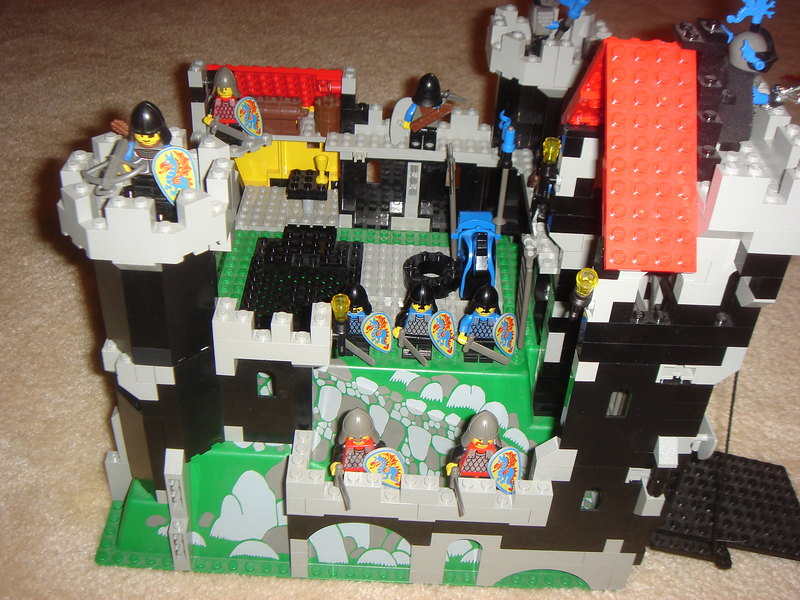 A bunch of them are inside while the archers are on the ramparts. I need to put a dragon in the cage down there.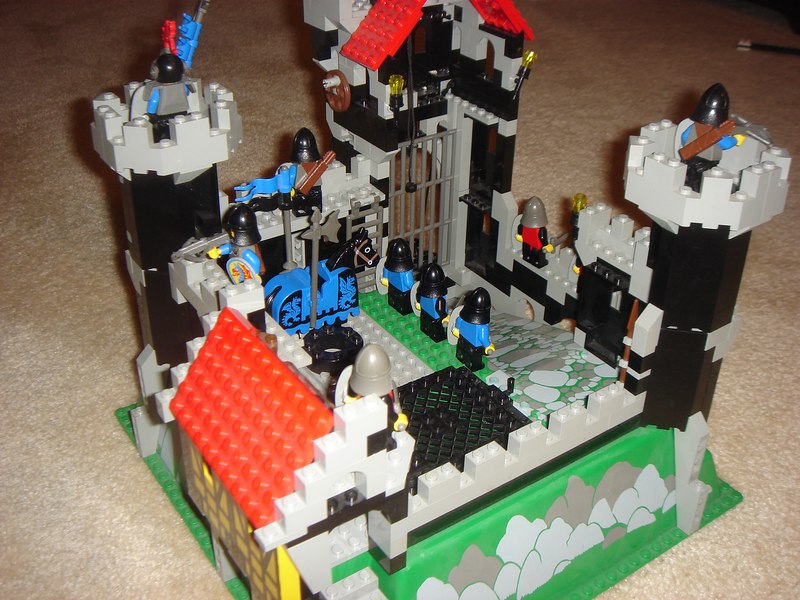 This set is so old. I actually got it off of Brick Link a few years ago, I never actually got it from a store when I was a kid.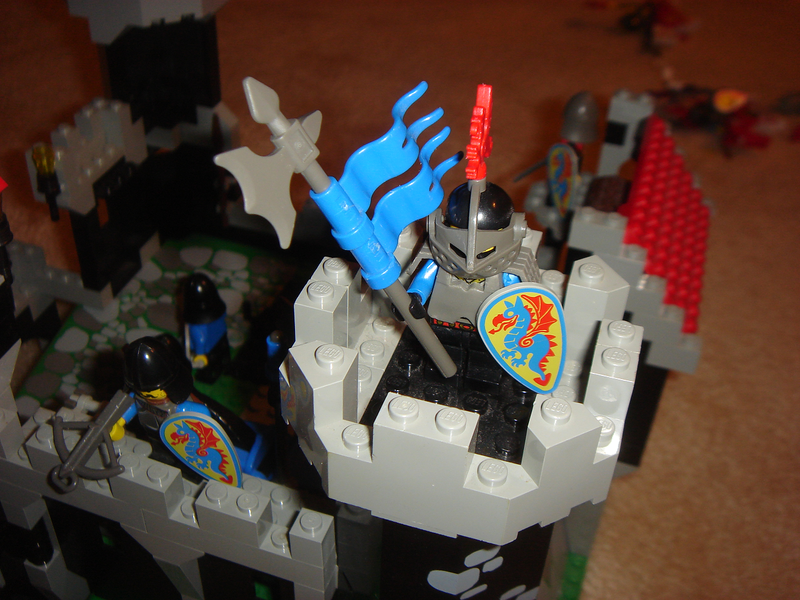 The army master stands guard atop a tower.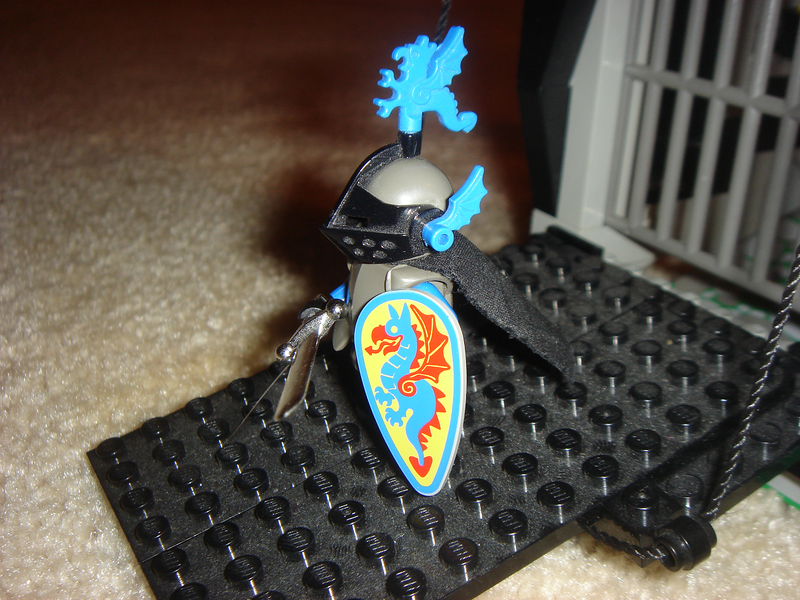 And the champion, who was on the gate tower earlier.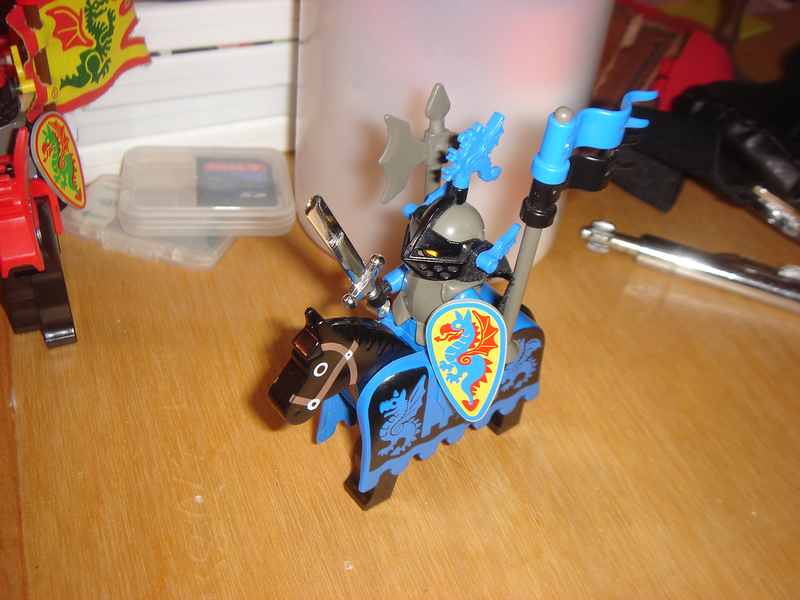 Champion on horseback.


I also got some other small armies of Dragon Masters and Royal Knights. I'll post them at some point in the future.