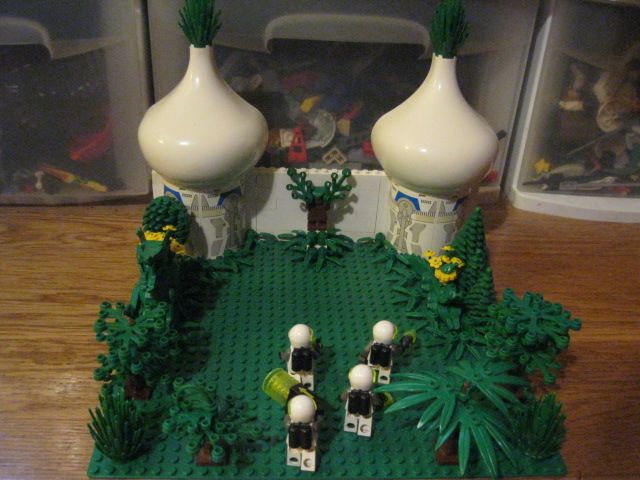 "This palace is huge! It's a wonder that we haven't found anyone at all living here."
"Yeah, it's almost like the inhabitants just suddenly vanished."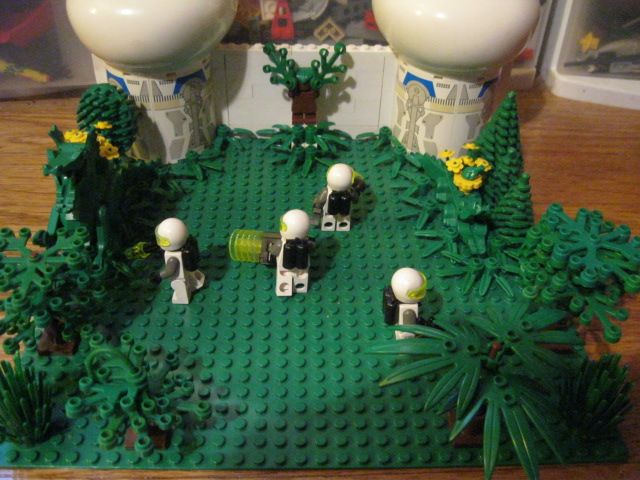 "I wonder who keeps this garden in such immaculate shape though, since this entire sector seems to be deserted."
"Beats me."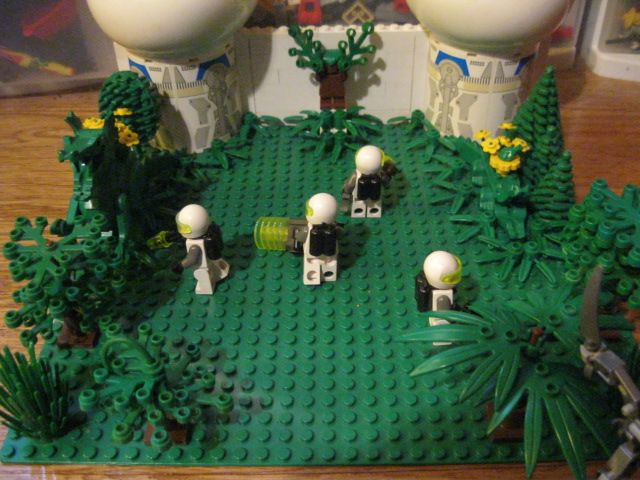 "Hey, did you guys just see something flash by?"
"No, you must be imagining things."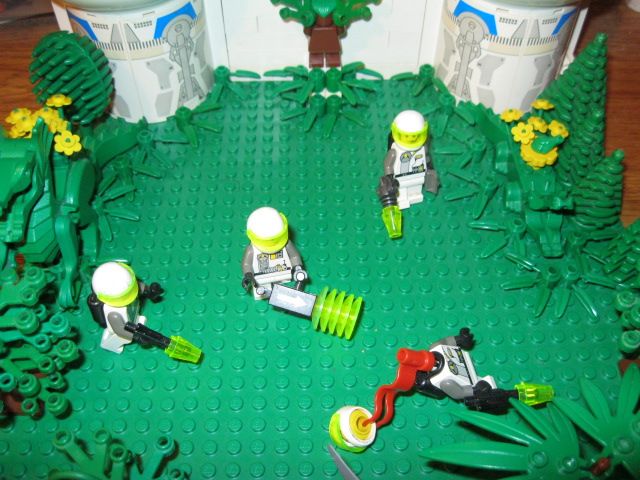 "Johnson!"
just happened?
"Hurgghh!"
"It just got hicks too! Whats' going on?"
"Quick, shoot it!"
"I'm trying, but it's just too fast!"
"Aaaugghhh!"
"Game over man, game over!"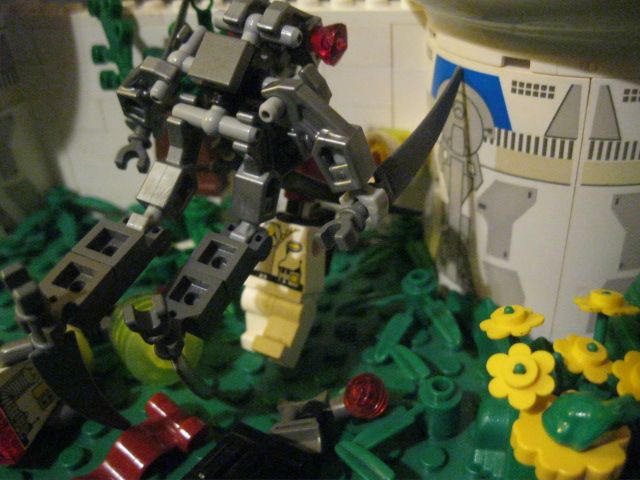 The Hedgemaster 9000 was once the cutting edge of gardening robots. Designed to efficiently cut plants into whatever elaborate shape its owner desired, it was also programmed to be extremely quiet and unobtrusive. It was intended to maintain massive garden estates while staying out of sight, allowing its Master to enjoy the beauty of the garden in peace. One day, the Hedgemaster 9000's owner decided to order it to trim a shrubbery in his own image. The Hedgemaster 9000 obediently complied, fashioning one into the likeness of his master. The Hedgemaster 9000 did such an amazing job however, that it had difficulty distinguishing between its master and the shrubbery. The Hedgemaster 9000 developed a fatal error in its programming, concluding that his master, and all other humanoids, were in fact plants that needed to be trimmed. As the other inhabitants began to mysteriously disappear, only to be found later carved into strange figures, the few survivors fled, bringing with them wild stories of a twisted homicidal robot. Their accounts were thought to be merely ghost stories or urban legends by many, to fantastical to be true. Few ever catch a glimpse of this silent but deadly killer, and fewer still live to tell the tale. Those who do call him...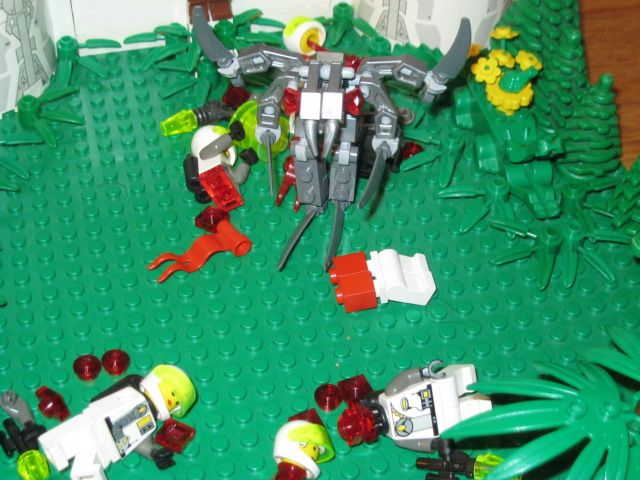 The Blade Runner: coming to a nightmare near you!