Some pics of aforementioned loot.
All of it on my partially assembled desk:
Dragon Master Sets: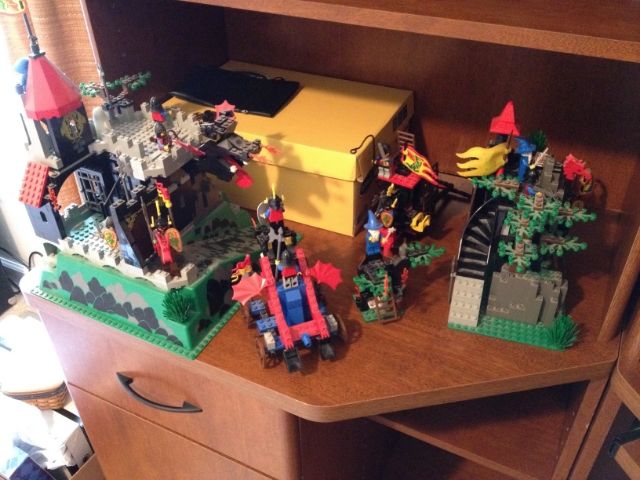 Black Knight and Black Falcon Sets: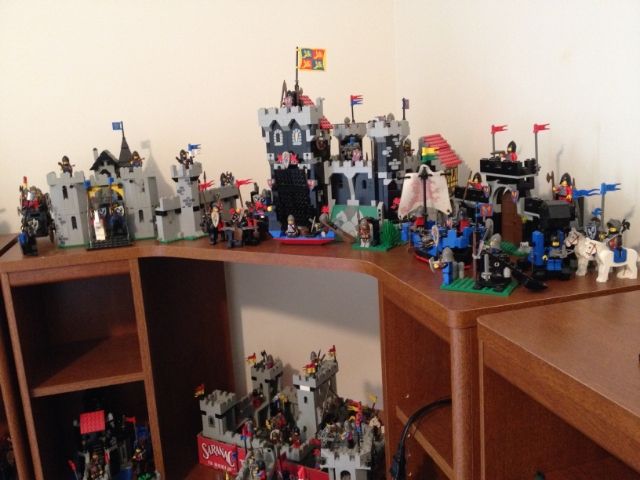 Wolf Pack and Crusader Sets:
Forestmen Sets:
Pretty fantastic, right? So the story is my colleague has had these since he was a kid. They were in storage under plastic. When he found out I collected LEGO he let me teach him the basics of Brikwars, but he never really got into the game. Middle of last year he asks me to help him sell them to make money for a disaster relief trip. I post the sets a couple places, but he's never too jazzed about the offers. A little later, I jump in feet first and raise about 2,400.00 USD for him. Because he says the trip would have been way under budget without my fundraising, he says 'thank you' by releasing the above collection to me.
~ Rev.