Update 5: the Harbour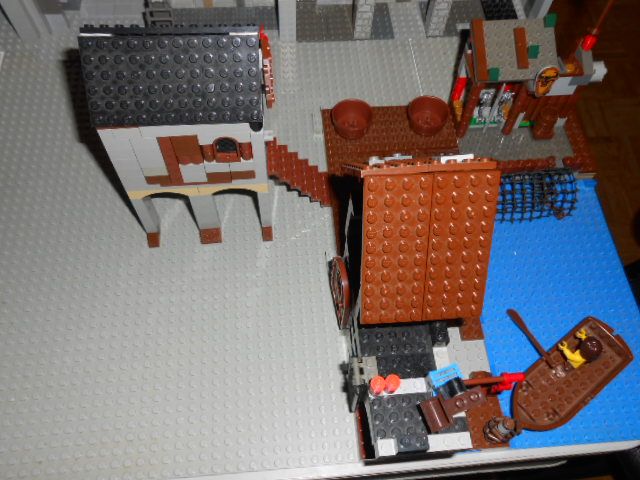 Update 4: the gatehouse and city wall
The next 'set piece' is finished:
The gatehouse and city wall, 'cos it wouldn't be much of a siege without it, right? Just some quick pictures because I had nowhere proper to really put it. Yeah I need to get a bigger room.
It's 104 studs wide, which is about the breadth of that white table I do most of my forum battles on. Now I just need to build a small keep and put them all together, then I'll decide whether I'm going to make more additions.
-
Look at that gigantic pile of minifigs on the top right. I tried to build a battlefield that would have the battle take place over the entire field, but it doesn't seem to have worked out.
Silent-sigfig wrote:Build a town and holdfast(Small casltle)

How cool would a running battle through a town be.
Indeed Silent, so that's what I'm going to (try to) do for the next battle, which will be the siege of Andelmere, the Kingdom of Westeron's main coastal city. I'm building the different buildings separately first.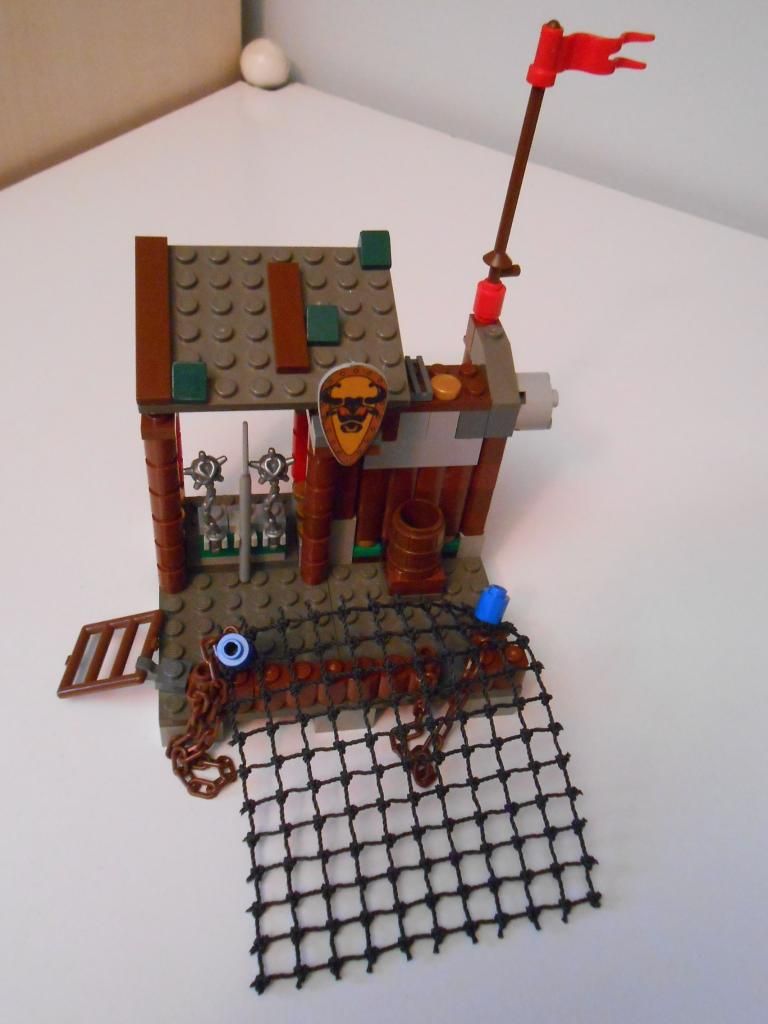 A fisherman / smith's shack, it'll be one of the buildings in the harbour and it's pretty much straight from the Hobbit line (built with my own bricks). Notice the flag on top, it'll show who is in control of the building. Each flag is worth 1 victory point and the goal of the battle will either be to get a certain number of victory points (and you'd automatically win once you have this), for the attackers or defenders to have a certain number of victory points, or simply to see who has the most after x rounds, whatever seems most appropriate at the time. Larger buildings will give more victory points.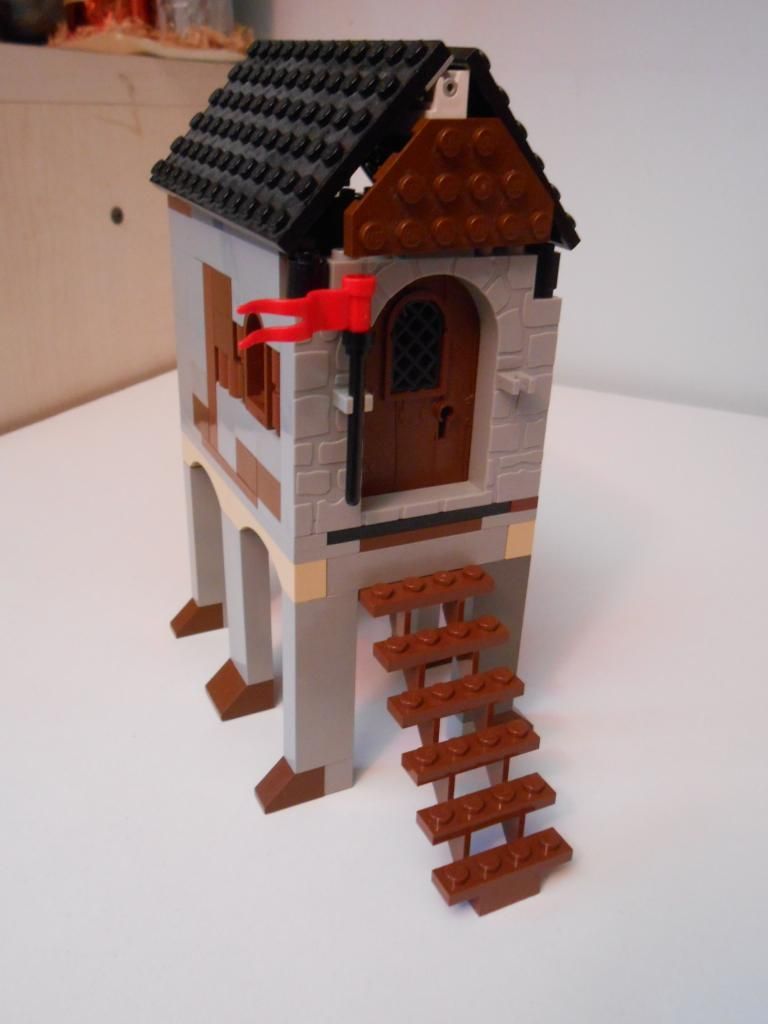 This is an alchemists' workplace which will be somewhere in the middle of town and it's also worth one victory point. It's elevated because elevating buildings enlarges the field (because people can fight both within and below them.)
The mill village raid sets will be directly outside the town, and I'm also going to build the other part of the Hobbit set, a small holdfast, a gatehouse and a city wall. Maybe some of the medieval market buildings or other medieval houses too, if I have the bricks.